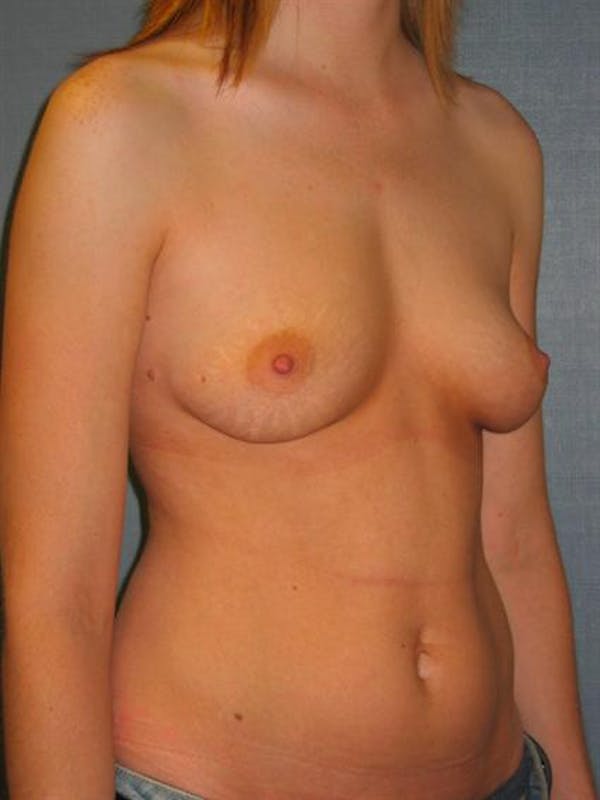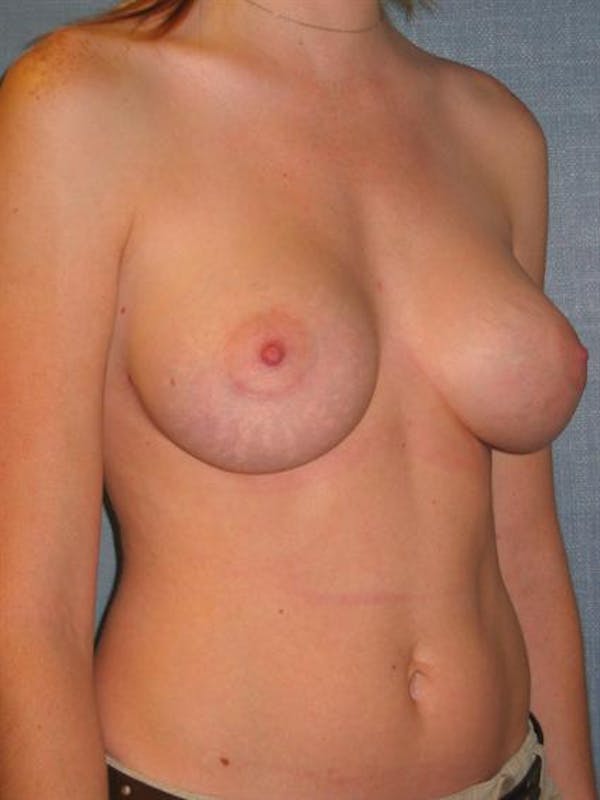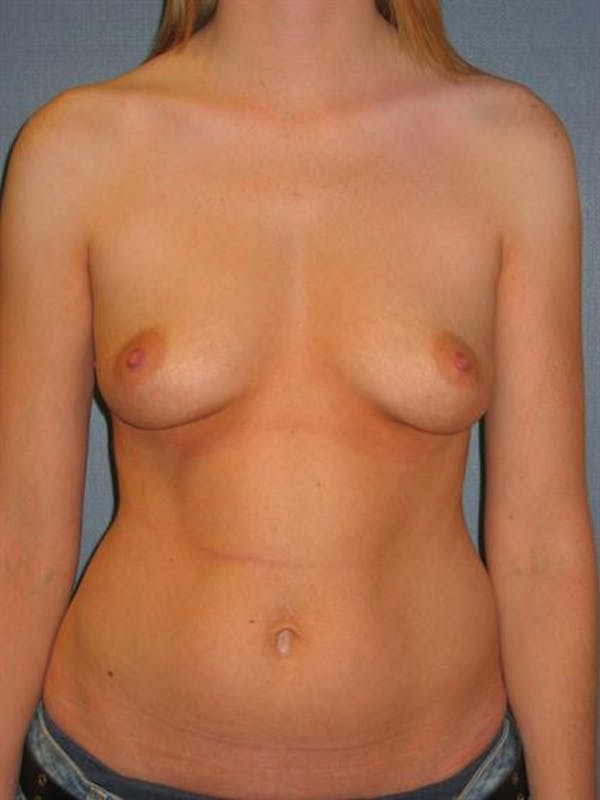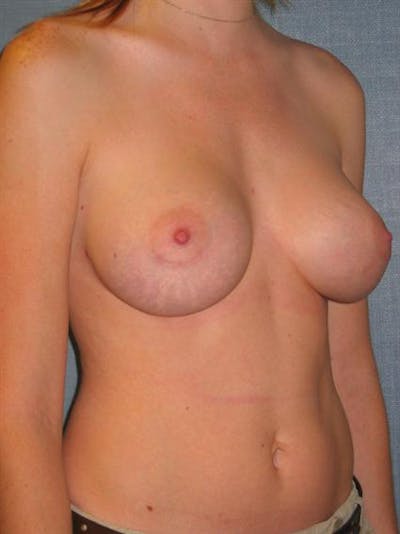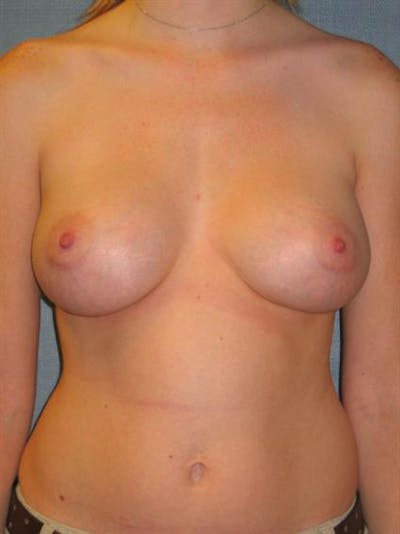 This is a 25 year old female who came to my medical office with concerns about the size and shape of her breasts. Specifically, this patient was unhappy with the flatness of the upper portion of her breasts and also wished to be more proportionate with regard to overall size. She requested a breast augmentation with the goal of a C-cup. She was very concerned with maintaining a natural appearance.
I felt this patient would be an excellent candidate for breast enhancement to both improve the fullness of the upper breast, as well as to balance her proportions. Due to some preexisting asymmetry (size difference between sides), I felt she would need more fill in the right implant. I also recommended a periareolar (through the areola) incision to minimize the scar, and a placement of the implant under the chest muscle to keep the appearance as natural as possible.
I placed a smooth, round 325cc moderate profile Mentor implant on both sides and filled the left to 350cc and the right to 375cc in order to gain the best overall symmetry. The patient did extremely well postoperatively, and was very pleased with the improved, natural appearance of her breasts.

Provider: Dr. Cohen