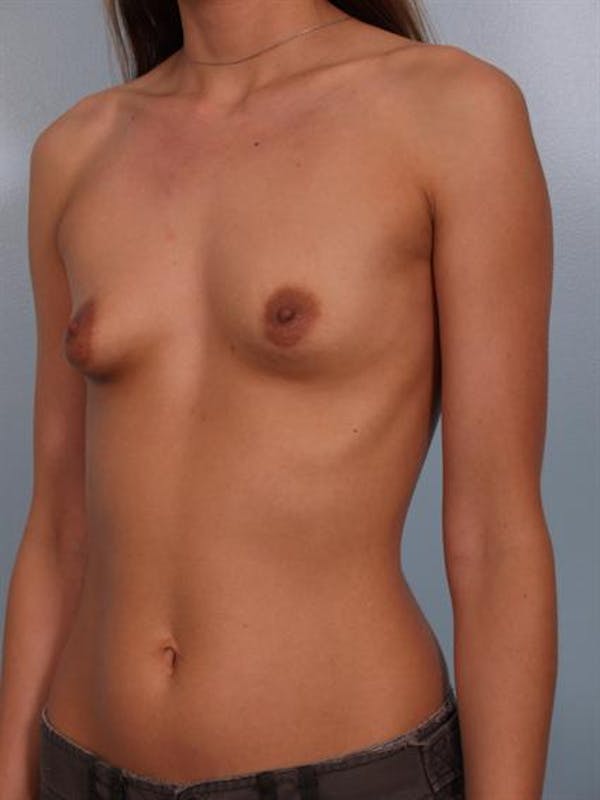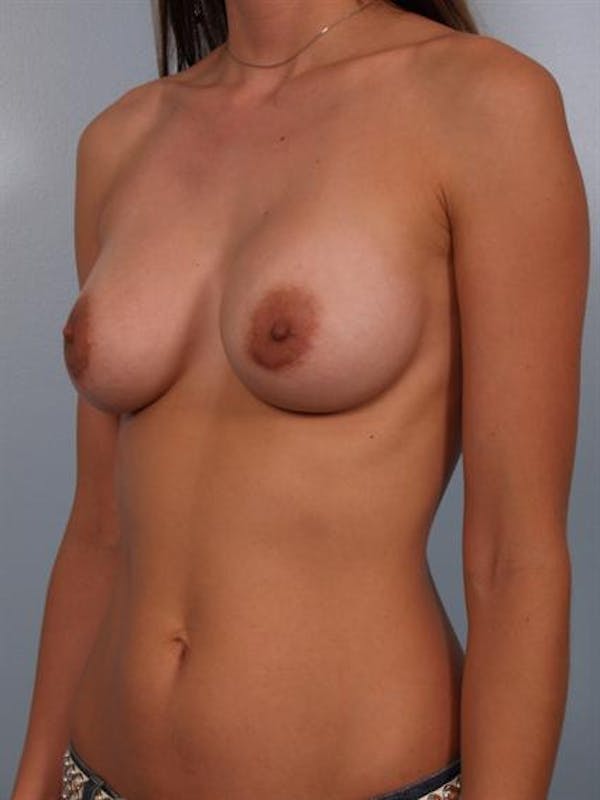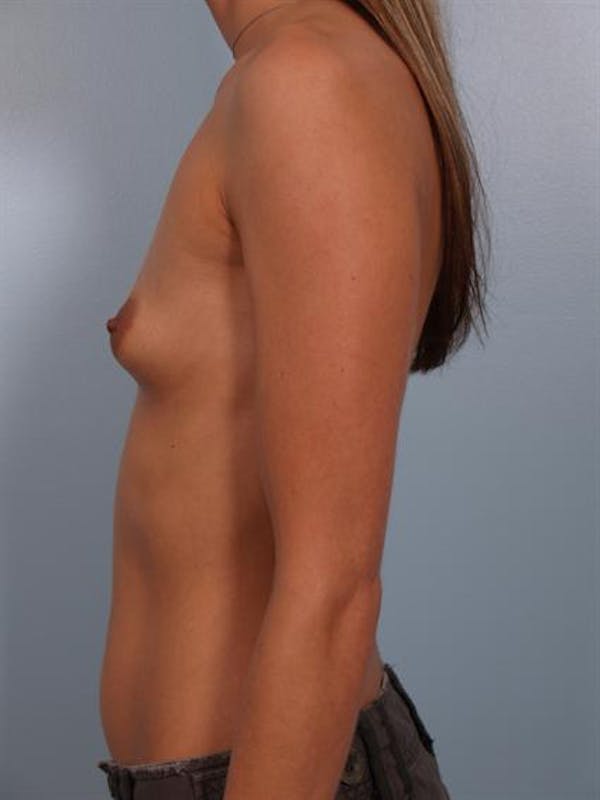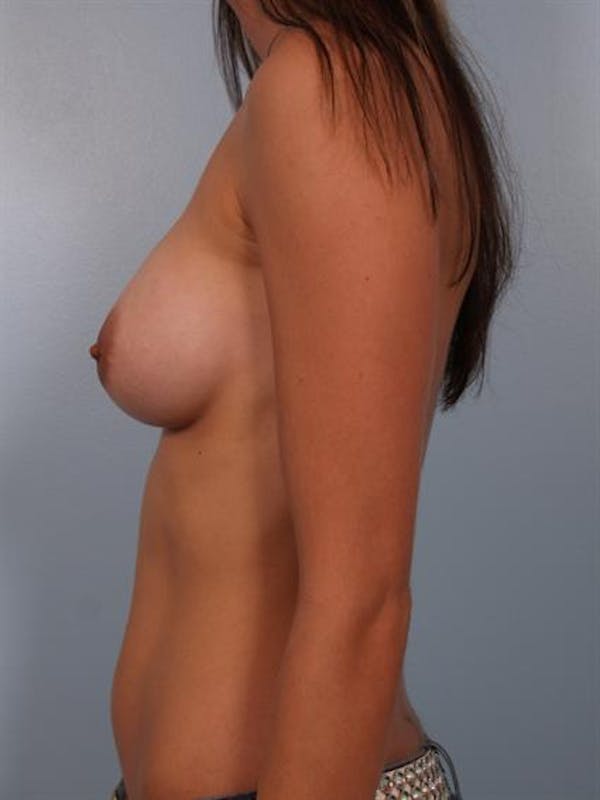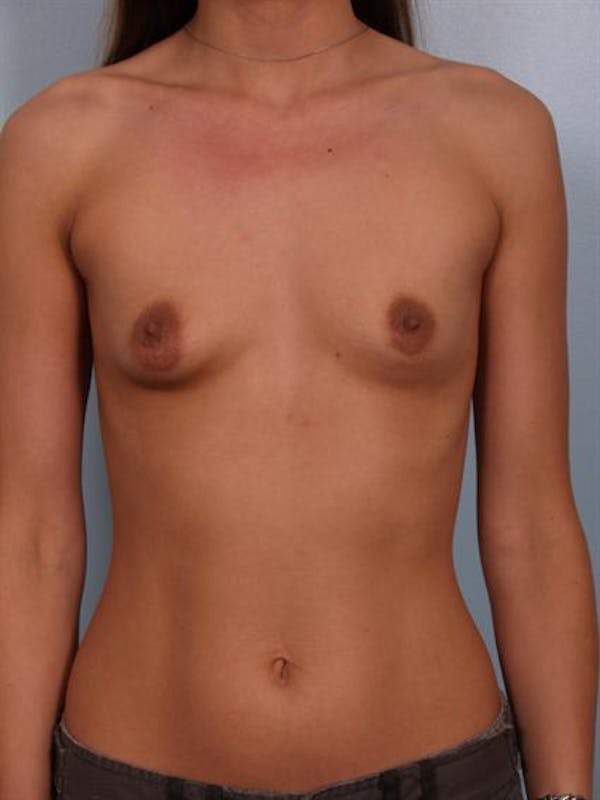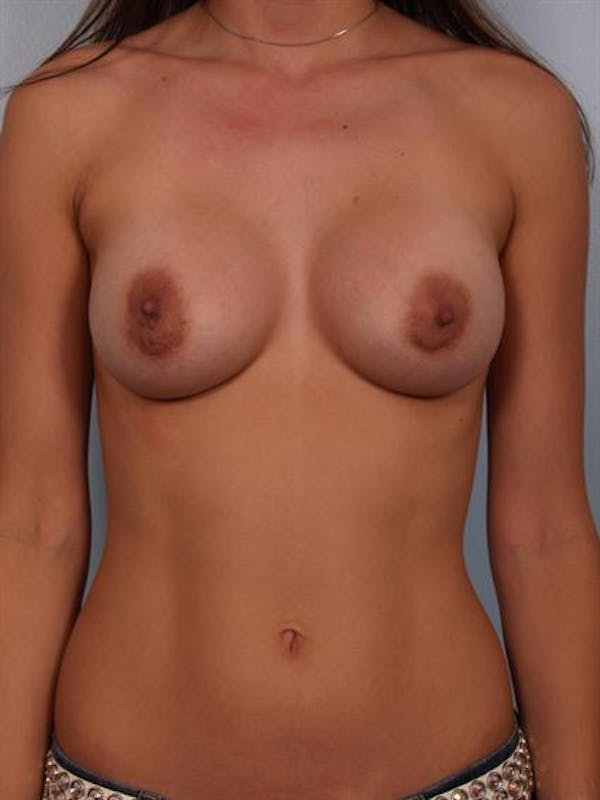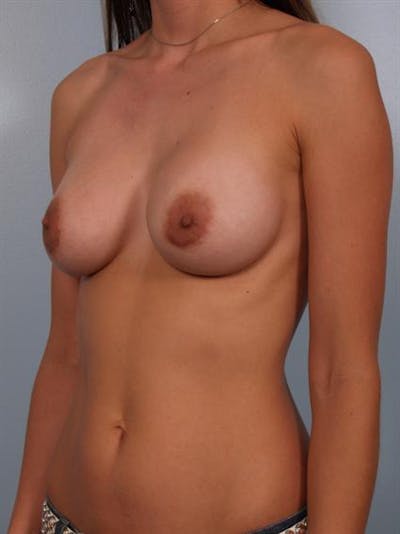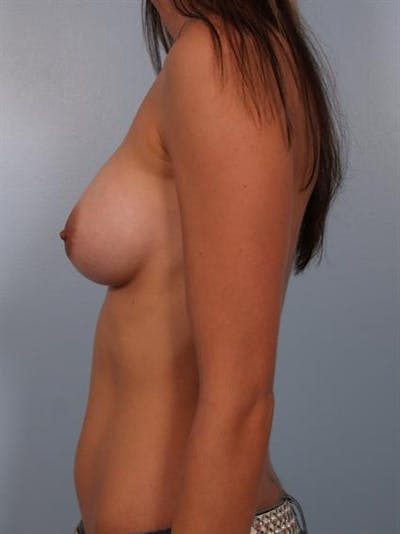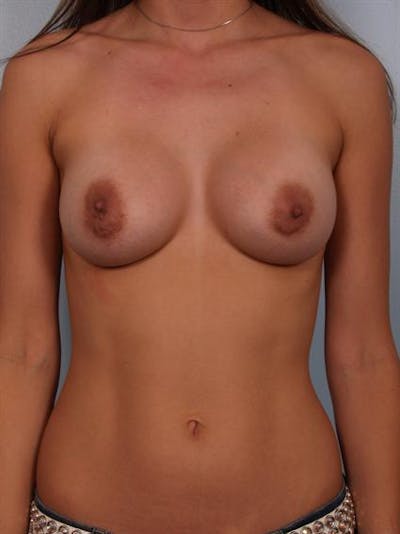 This is a 27 year old female who came to my medical practice after consulting with other cosmetic surgeons with concerns about her breast shape and size. This patient wished to have larger breasts and wanted the breasts to have a more symmetrical appearance. She wanted to maintain a very natural look, and wanted to go from an A-cup to a full B or small C-cup.
I felt that this patient would be an excellent candidate for breast augmentation using silicone implants for the most natural result. I also recommended a tightening around the areolas to reduce their size and to improve symmetry, but she decided to hold of on this part of the procedure. Instead, we decided to remove a moderate portion of the excess lower areola on the right side.
I ended up performing a breast augmentation using Mentor smooth, round, moderate plus profile silicone gel implants. Due to pre-existing differences in size, I used a 325cc implant on the right and a 350cc implant on the left. I placed the implants through the areola and under the chest muscle.
The patient recovered well after plastic surgery and was very happy with her improved size, shape and symmetry. Although the areola asymmetry could not be completely corrected without a circumareolar (around the areola) tightening, the overall areola improvement was still significant.
Provider: Dr. Cohen