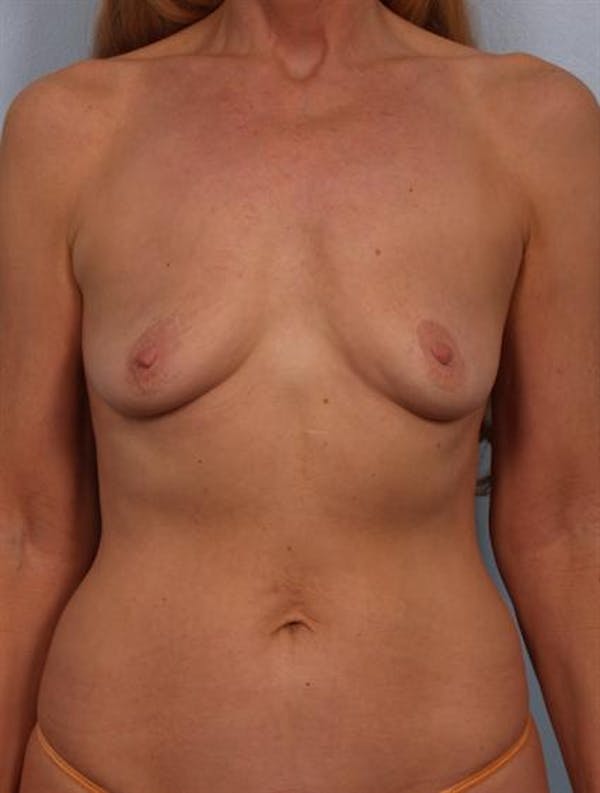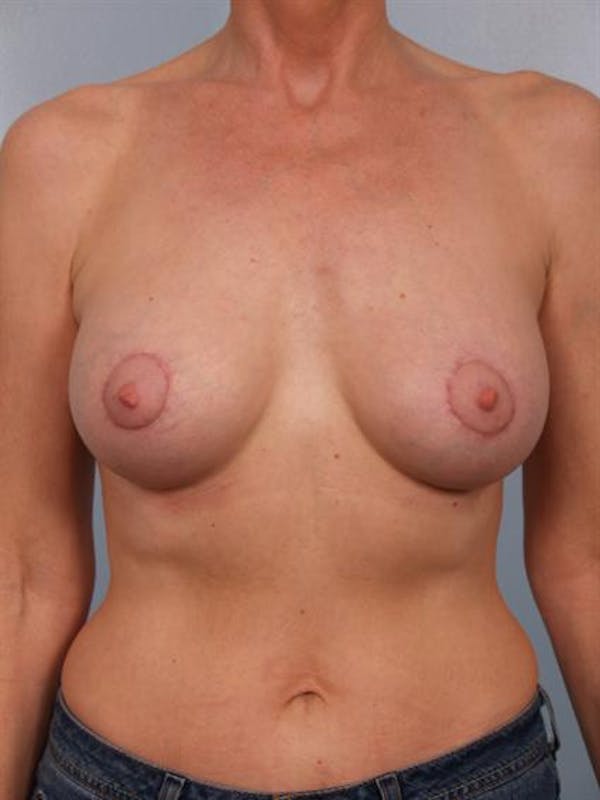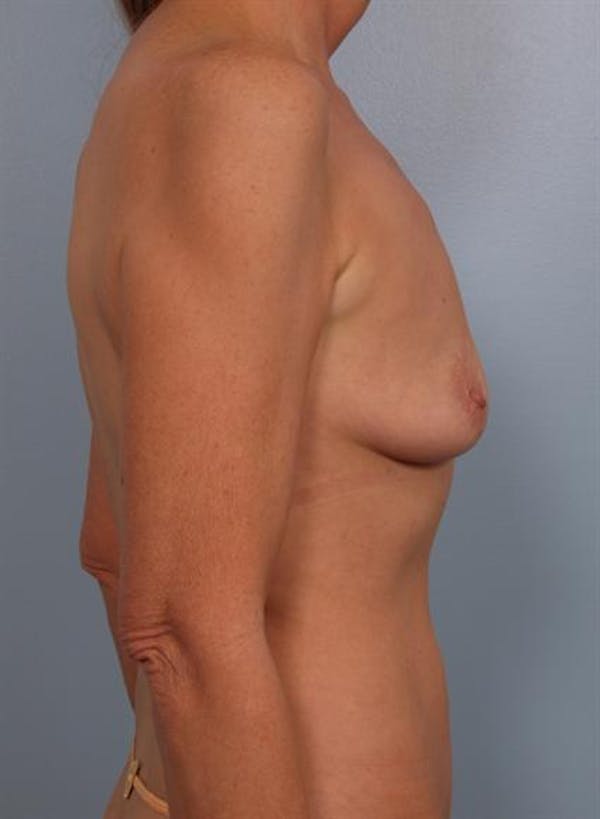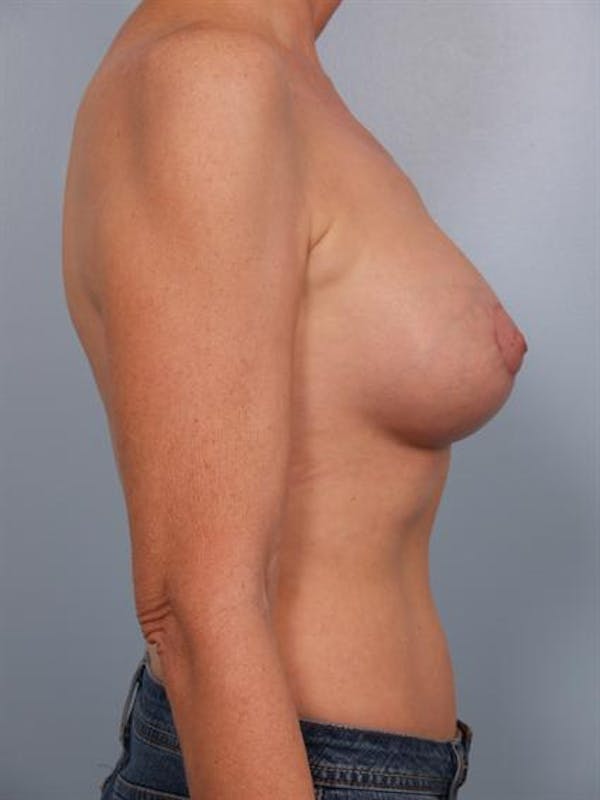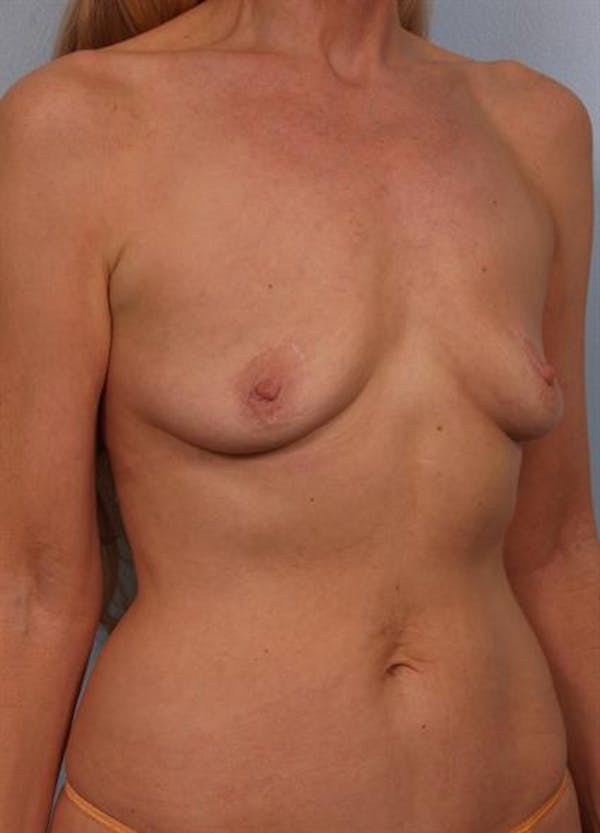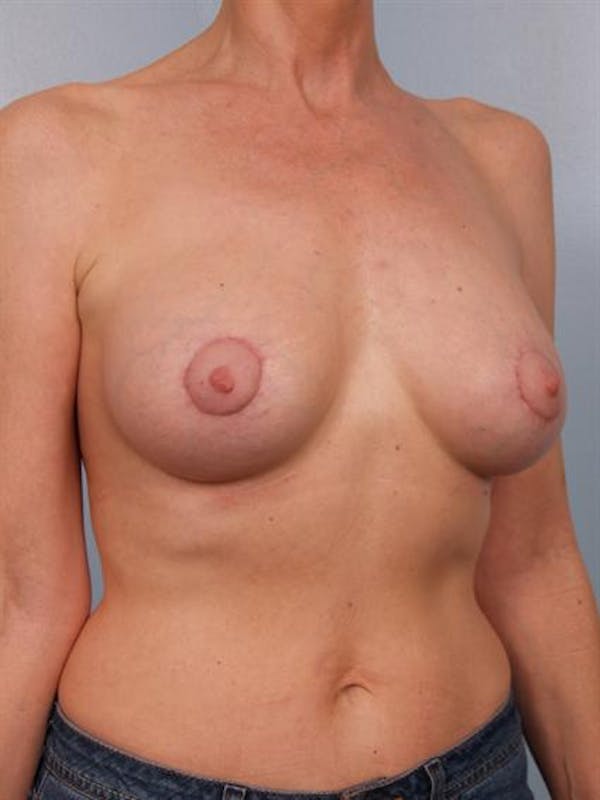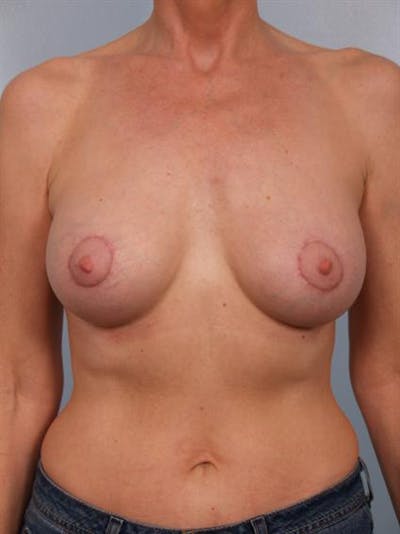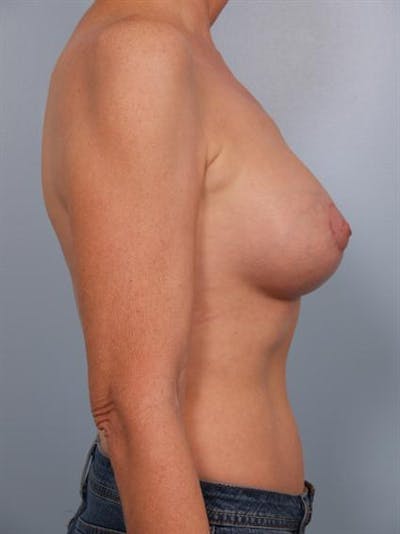 This patient is a 51 year old female who came to my practice with interest in breast augmentation. This patient had undergone prior breast augmentation (implants placed over the chest muscles) by another surgeon many years prior to her consultation, but she had them removed due to encapsulation and an unnatural appearance. When she presented to my office, this patient was very unhappy with her appearance and wished to have a fuller, perkier look to her breasts.
For this patient, I recommended placing silicone gel implants under the chest muscles for the most natural result. I also suggested a circumareolar mastopexy (tightening around the areolas) in order to take up the excess breast skin while avoiding extra scars on the breasts.
I performed a silicone breast augmentation with a circumareolar mastopexy, and used Mentor 325cc smooth, round, moderate-plus profile cohesive silicone gel implants. I was able to significantly cover this patients relatively prominent breastbone, and thus created a more feminine appearance.
After surgery, the patient healed nicely, and was very pleased with the fuller, natural look of her breasts.
Provider: Dr. Cohen