If you have overly large, hanging breasts that are too large in proportion to the rest of your body, you may be suffering from neck and back pain and a lowered level of confidence. Overly large breasts can be distracting and uncomfortable, draw unwanted attention, and can detract from a graceful silhouette. To help with these concerns and improve the quality of life for patients, Dr. Cohen performs breast reduction in Beverly Hills and has successfully performed thousands of breast reduction surgeries.
Common Goals for Breast Reduction
Dr. Cohen describes the benefits women experience after breast reduction and how they often look and feel healthier.
Watch Video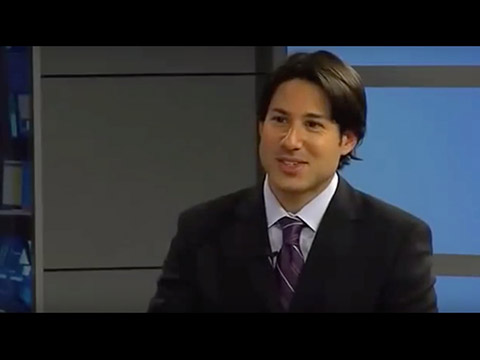 Dr. Cohen's Breast Reduction Patient Before & After Photos
WARNING:
This feature contains nudity. Please click OK to confirm you are at least 18 years of age and are not offended by this material.
OK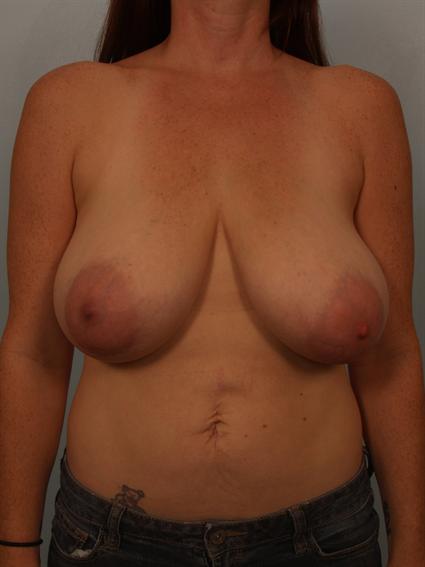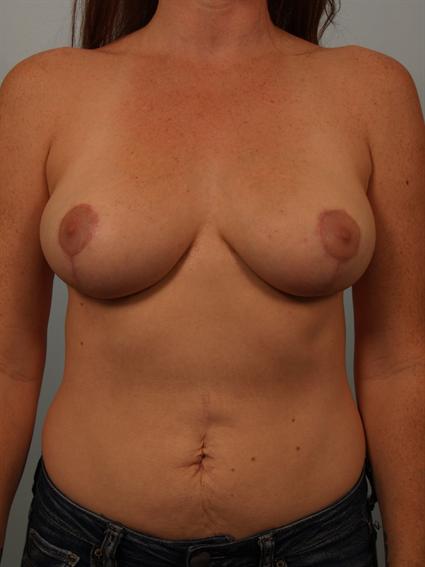 About this patient
This patient is a 36-year-old female who presented to my medicaloffice with complaints of breast size larger than desired with severe drooping, which caused back, neck, shoulder pain, bra strap grooves, and difficulty with fitting into clothes and exercising. I felt that patient would benefit fro...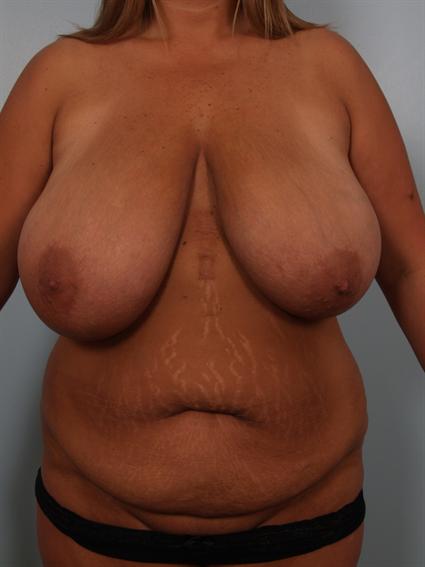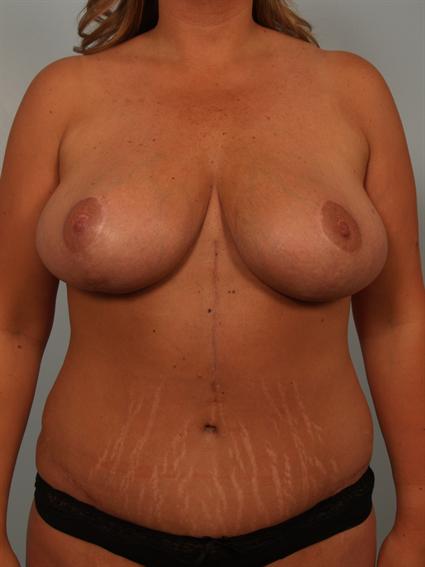 About this patient
The patient is a 41-year-old female who presented to my office with complaints of breasts which were larger than desired. She also had significant back, neck and shoulder pain due to extremely large breasts. I felt a breast reduction would give the patient significant improvement in her back and neck...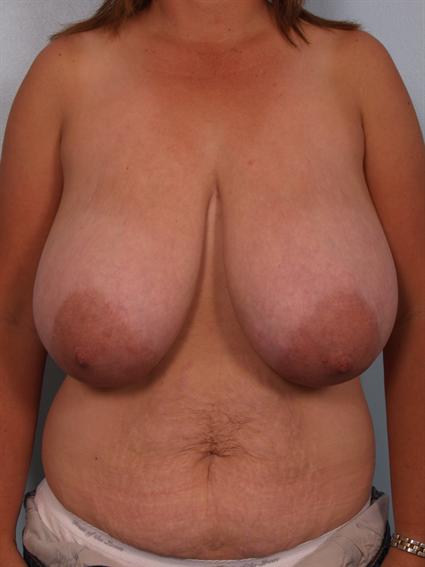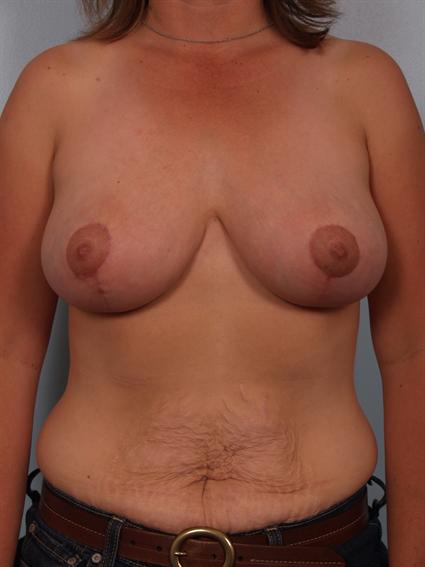 About this patient
This patient is a 42 year old female who requested a consult at my facility due to problems with oversized breasts. This patient had severe drooping and heaviness of the breasts which caused neck pain, back pain, shoulder discomfort, and difficulty with physical activity...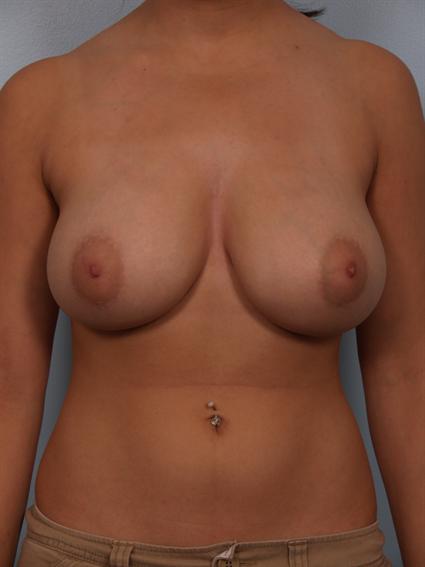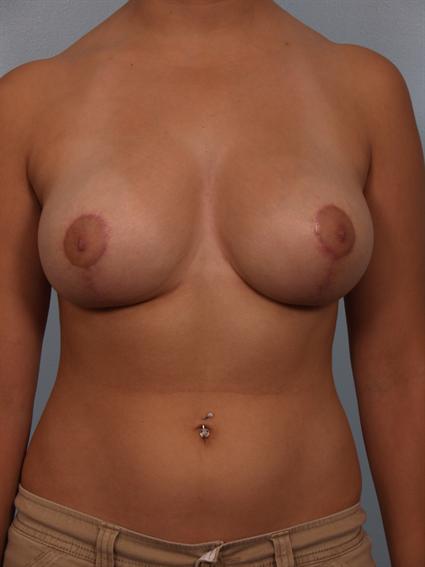 About this patient
This patient is a 20 year old female who flew in from New Mexico with interest in breast reduction surgery. This patient was suffering from the usual complex of symptoms including back, neck, and shoulder pain, bra strap grooving, and difficulty with exercise due to her heavy breasts. She wished to...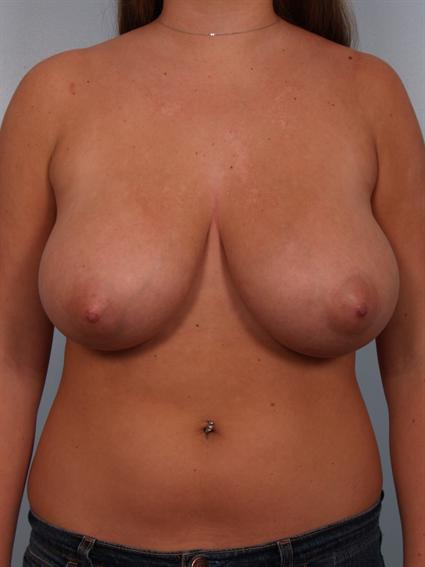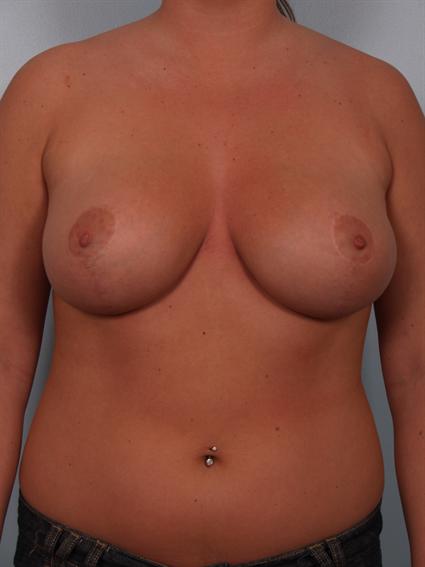 About this patient
This patient is a 23 year old female who flew in from out of state to my practice with interest in breast reduction surgery. This patient had all of the classic symptoms of oversized breasts including neck pain, back pain, bra strap grooving, shoulder discomfort, and difficulty with physical activity...
View More
What is breast reduction surgery?
Breast reduction surgery is a procedure to reduce the size of the breasts and reshape them into a smaller, more attractive appearance. This surgery is often considered reconstructive instead of cosmetic because it is performed to correct a physical issue. Breasts that are too big and are out of proportion with the rest of your frame can cause issues with the back, shoulders, and neck. Overly large breasts can contribute to posture problems, difficulty exercising, discomfort, and more.
During your breast reduction in Beverly Hills, Dr. Cohen will remove excess fat, glandular tissue, and skin to create a breast size in proportion and balance with your body.
What are the benefits of breast reduction?
There are a number of benefits to breast reduction surgery, which is often life-changing for women. If you have dealt with large, unwanted breast size and have felt limited, self-conscious, or otherwise unhappy about your breasts being too big, this procedure can be of enormous benefit:
relief from back and neck pain

better posture

a lighter physique

greater ease in running and exercise

improved size, shape, and appearance of breasts

corrected breast asymmetry

a more appealing, aesthetically pleasing physique

a more youthful and sculpted profile

an easier experience finding bras and swimsuits that fit well

improved confidence
Who is a candidate for breast reduction?
Those who would like to reduce the size of large, pendulous breasts that they don't find attractive or appealing, or that weigh them down and impede activity, may be a candidate for breast reduction in Beverly Hills with Dr. Cohen. Women who would like breast reduction surgery should meet the following criteria:
are physically healthy

are a non-smoker

have realistic expectations about what this surgery can do

are bothered by feeling their breasts are too large

have a breast size that limits physical exercise or activity

experience back, neck, and shoulder pain that is caused by the weight of the breasts

have skin irritation beneath the breast crease or shoulder indentations from bra straps
What is the Cost of Breast Reduction?
The cost of breast reduction in Beverly Hills varies from patient to patient, based on each person's individual needs. In some cases, breast reduction surgery can be covered by insurance if your breast size is causing back or neck pain.

What to expect during breast reduction?
Preparing for Breast Reduction Surgery
You will have a thorough consultation with Dr. Cohen before your surgery to ensure all of your questions are answered and you feel prepared. During this time he will explain the procedure in detail. He will examine your breasts and discuss your medical history, goals for the surgery and aesthetic vision for your breasts.
Before your surgery, stop taking any medicines or supplements that could thin the blood. If you're a smoker, stop smoking.
Your Breast Reduction Procedure
Once the surgery begins, you will be put under general anesthesia. If you're having a breast reduction, the incision will be made in one of the following areas:
around the areola (most common)
in the crease under the breast, then up to the nipple
around the areola and down to the base of the breast
Through the incision, Dr. Cohen will remove the excess fat, skin and tissue, then reshape the breasts into a smaller, more attractive shape. He will reposition the nipples so that they point upward, creating a lifted, perkier look.
Breast Reduction Recovery
You will need to take a couple of weeks off from work or other activities to rest and recover from the procedure. Your upper body will be swollen and tender. While at home, you will need help with most activities such as shopping or taking care of your children. Do not drive until it's no longer too painful to wear a seatbelt across your chest.
You'll have to wear a surgical bra for about 6 weeks, and then a soft, comfortable, non-underwire bra for 3-4 months after that. Patients must avoid underwire bras during this time to allow the nerves and blood supply to be re-established and avoid irritating the tissues and incisions. Avoid stretching and rigorous exercise for up to six weeks after the operation.
Our surgical center
Dr. Cohen's surgical center is the ideal place for breast reduction procedures. Known for its cutting-edge facilities and patient-centric approach, it ensures top-notch surgical experiences.
Advanced Facilities: Equipped with the latest technology, our center guarantees precision and top-quality care.
Patient Focus: We prioritize your well-being. Our friendly team ensures your comfort and addresses any concerns.
Privacy & Convenience: Our tranquil setting promotes relaxation and confidentiality for a stress-free experience.
Accredited Excellence: Recognized for adhering to the highest safety standards, we provide peace of mind.
Streamlined Care: We simplify the process, offering one location for consultations, surgery, and follow-ups.
Compassionate Team: Our empathetic staff guides you through every step, ensuring a smooth journey.
Your Breast Reduction Results
You will be completely recovered in about eight weeks. The results are smaller, lifted, more youthful, and beautiful breasts. You can enjoy a better quality of life and a lighter, more balanced physique.
Is my breast reduction covered by insurance?
Insurance companies will generally pay for breast reduction surgery if it is deemed medically necessary. To determine this and provide the required information to your insurance company, Dr. Cohen uses the Schnur Sliding Scale.
The Schnur Sliding Scale chart is an evaluation method developed by a plastic surgeon. The sliding scale takes both the patient's body surface area and the average weight of breast tissue that would need to be removed into account.
If a patient's body surface area and weight of breast tissue removed are above the 22nd percentile, a breast reduction surgery is deemed medically necessary.
Why choose Dr. Cohen for your breast reduction?
Between his residency, fellowship, and private practice, Dr. Cohen has performed close to 1,000 breast reductions of all sizes. His expertise and experience make him an authority on breast procedures. Since starting his private practice in 2005, Dr. Cohen has continued to evaluate, refine and teach his techniques. He has seen breasts of virtually every shape and size and is a trusted doctor who puts his patients' best interests first.
Dr. Cohen's goal is always to achieve youthful, perky, and proportionate breasts with minimal scarring. Some patients prefer smaller breasts while others prefer to maintain a larger size, so each breast reduction surgery is carefully tailored to that person's particular goals.
Because Dr. Cohen uses multi-layered, under-the-skin dissolving suture closures, his patients' scars usually heal very nicely as well with no need for suture removal.