The look and shape of female genitalia is unique to every woman. Some women find their labia are too large and cause discomfort when they wear tight clothing or swimsuits, or during sex. In other cases, women may be uncomfortable or unhappy with the appearance of their labia.
What is labiaplasty?
A labiaplasty in Beverly Hills is a surgery performed on the labia to change the appearance, shape, or size of the female genitalia. This surgery corrects functional concerns and provides a smaller, aesthetically pleasing appearance to the labia.
Benefits of Labia Reduction
Improved vaginal aesthetics

Increased sexual comfort

Increased comfort during exercise

Improved hygiene

Improved confidence

Increased comfort and appearance in tight clothing or swimsuits

Enhanced sexual pleasure
Labia Reduction Patient Photos
WARNING:
This feature contains nudity. Please click OK to confirm you are at least 18 years of age and are not offended by this material.
OK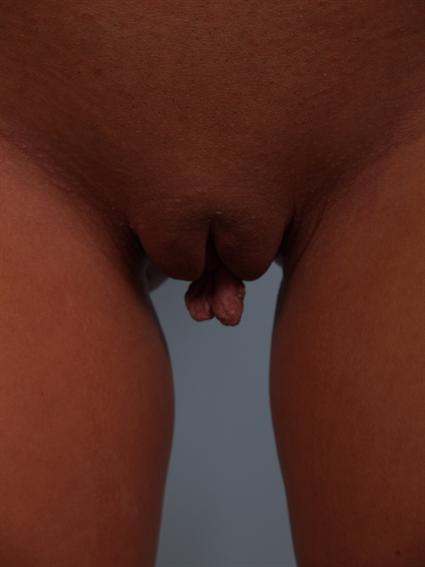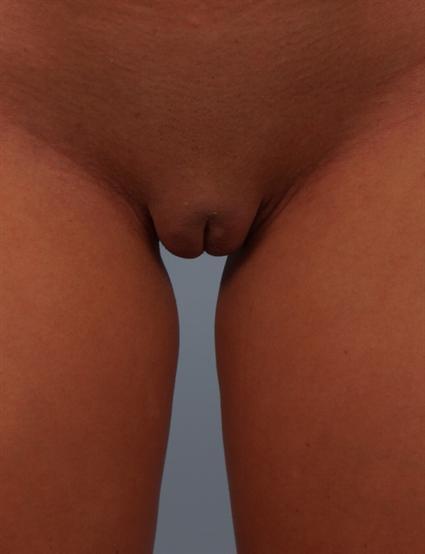 About this patient
This is a patient in her early 20's from the midwest who flew in to my practice with complaints of excess skin of the labia minora. This patient was extremely self-consious and embarrassed about the appearance of her genitalia to the point that it affected her dating and sexual life. She wished...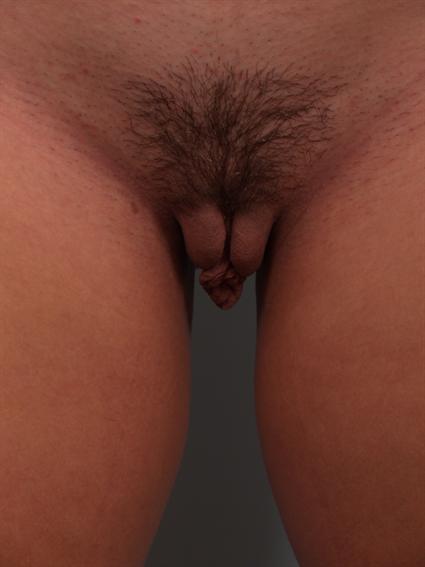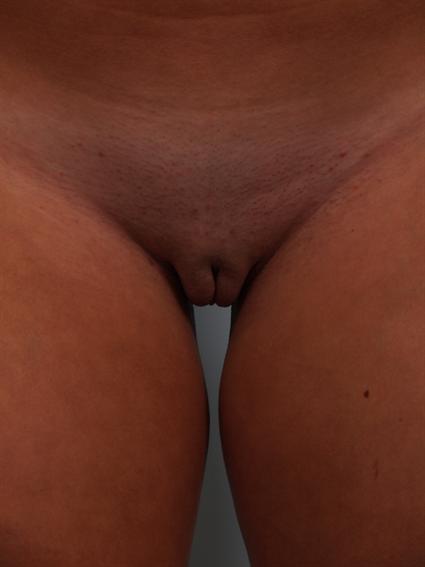 About this patient
This is a 21 year old female who presented to my practice with concerns regarding her labia minora (inner vaginal lips). Specifically, this patient had redundant tissue of the inner labia which became irritated when she wore tight pants. She was also self-conscious regarding the appearance of her...
View More
Why get labiaplasty?
The labia are different for each woman. Longer, larger or asymmetrical labia can cause discomfort or pain by catching on clothing, causing sex to be painful, or preventing exercise. Labiaplasty can be done to shorten or even out the labia and resolve the pain and discomfort.
Some women feel self-conscious or unhappy with the appearance of their labia. The labia may bulge in a way that they don't find flattering when they wear leggings or swimsuits, or they may feel a lack of confidence during sex.
Labia can also change due to childbirth or age. The labia may be stretched, get larger, or sag, causing a woman to feel unhappy, self-conscious, and uncomfortable about the way it looks.
A woman's self-esteem can be affected by this and can influence her general happiness and confidence in relationships. Labiaplasty can help restore sexual and personal confidence by making the appearance of the labia smaller and more aesthetically pleasing.
What happens during Labiaplasty?
Although the idea of having surgery on your genitals may seem daunting, labia reduction in Beverly Hills is actually very safe and straightforward when performed by an experienced surgeon like Dr. Cohen.
Dr. Cohen typically performs a variation of the wedge resection technique. Instead of trimming away the outer edge of the labia (the traditional or "trim method"), his approach removes a wedge of tissue from each of the labia minora. The wedge approach offers several advantages.
The labia wedge resection in Beverly Hills minimizes the risk of sensation loss and also minimizes scarring along the edge of the labia, which results in a better aesthetic appearance. The wedge technique takes a little longer and is more technically challenging than traditional labiaplasty, but Dr. Cohen has significant expertise with the procedure and finds it to be the best approach.
Because of the limited surgical area, he can perform a labiaplasty using local anesthesia with sedation, which some patients find appealing. If a woman prefers to undergo general anesthesia, it will be administered by a board-certified MD anesthesiologist.
Preparation for Labiaplasty
For at least two weeks prior to your labiaplasty surgery, be sure to avoid blood-thinning medications and herbal supplements. Tell Dr. Cohen about any medications or supplements you are taking.
Avoid supplements, such as vitamin C, herbal supplements, and weight-loss supplements, for at least four weeks before your labiaplasty surgery is scheduled.
Do not eat or drink for at least eight hours before your surgery.
Labiaplasty Recovery
After your procedure, there will be swelling and bruising. Ice the area and take it easy. Let yourself rest and recover for a few days. After 3-5 days, you may return to light activities or sedentary work.
To ease discomfort while urinating, pour warm water over the area during urination. Wear loose clothing and do not use tampons, ride a bike or horse, or have sex for six weeks after the procedure.
After your procedure, you will be able to see immediate improvement. The incision scars fade quickly and are very discreet.
Why choose Dr. Cohen?
Dr. Robert Cohen is a compassionate, understanding, and expert board-certified plastic surgeon in Beverly Hills. With an Ivy League background, Dr. Cohen is known for his skill, high standard of care, and outstanding results. His personal attention to his patients makes him a trusted doctor who can be counted on to dedicate himself to his patients' excellent outcomes. Dr. Cohen is a leader in the plastic surgery arena whose experience and expertise make him an authority in his field, with a number of awards received for his skill and consistent results. Dr. Cohen understands that every surgical procedure calls for an individual approach that accounts for the patient's unique anatomy and cosmetic goals, and he aims to achieve the most beautiful, natural-looking, and aesthetic outcomes possible for each patient.