Labia Reduction
Dr. Robert Cohen performs labiaplasty at his Beverly Hills office. Labiaplasty, or labia reduction surgery, is for women from Los Angeles and the nearby communities who are unhappy with the appearance of their vaginal area, and who may also be experiencing physical discomfort or chafing from enlarged or elongated labia.
This is a very personal topic and not always easy for women to discuss, but it is not at all uncommon. Lately, women are becoming more comfortable discussing this intimate issue, and awareness of the benefits of labia reduction surgery is growing.
Labia Reduction Patient Photos
WARNING:
This feature contains nudity. Please click OK to confirm you are at least 18 years of age and are not offended by this material.
OK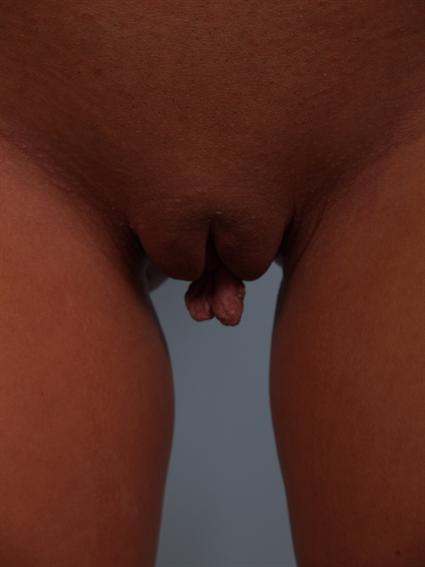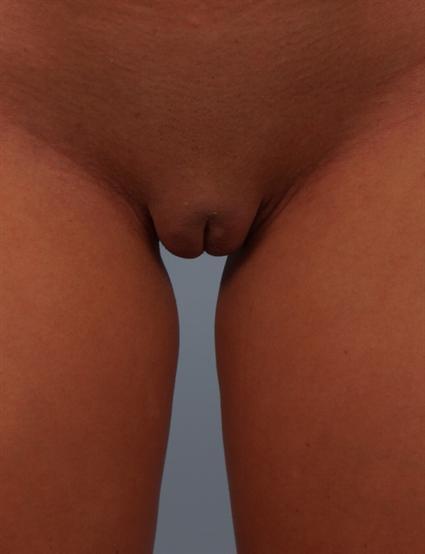 About this patient
This is a patient in her early 20's from the midwest who flew in to my practice with complaints of excess skin of the labia minora. This patient was extremely self-consious and embarrassed about the appearance of her genitalia to the point that it affected her dating and sexual life. She wished...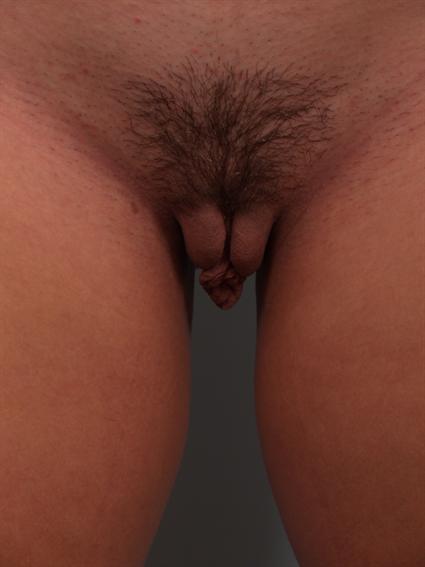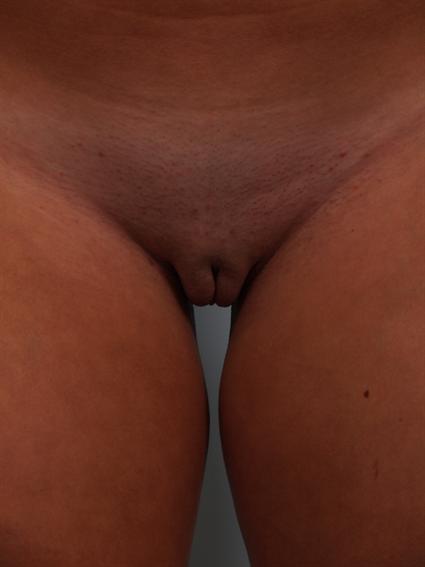 About this patient
This is a 21 year old female who presented to my practice with concerns regarding her labia minora (inner vaginal lips). Specifically, this patient had redundant tissue of the inner labia which became irritated when she wore tight pants. She was also self-conscious regarding the appearance of her...
View More
A personalized Beverly Hills Labia Reduction
There are a number of reasons that a woman might have elongated or oversized inner vaginal lips (labia minora). For some women, the condition is the result of pregnancy and/or childbirth. For others, it's simply genetic.
Many women experience physical discomfort when wearing a bathing suit, tight jeans, or other snug clothing. Riding a bicycle or horseback riding may also be uncomfortable, and it's also not uncommon for women to report discomfort during sexual activity with elongated or oversized inner vaginal lips.
Labiaplasty to improve appearance and comfort
In addition to the physical problems, many women feel embarrassed or self-conscious about the appearance of their genitals when the labia is protruding or prominent, and this can affect their intimate relationships.
Each woman's complaints and concerns are unique, and Dr. Cohen listens attentively and compassionately during the consultation. As a board-certified plastic surgeon, he has extensive training and experience with this delicate procedure, and he has helped numerous women to feel better with labia reduction surgery—both physically and emotionally.
As with all of Dr. Cohen's surgeries, the technique he uses will be specifically customized to address each patient's particular issues.
Surgical details for Labia Reduction Labiaplasty
Although the idea of having surgery on your genitals may seem scary, our Beverly Hills labia reduction procedure is actually very safe and straightforward when performed by an experienced surgeon like Dr. Cohen.
He typically performs a variation of the wedge resection technique. Instead of trimming away the outer edge of the labia (the traditional or "trim method"), this approach removes a wedge of tissue from each of the labia minora, which offers several advantages.
A Superior Approach
This technique minimizes the risk of sensation loss, and also minimizes scarring along the edge of the labia, which results in a better aesthetic appearance. The wedge technique takes a little longer and is more technically challenging than traditional labiaplasty, but Dr. Cohen believes that it is a superior approach.
Because of the limited surgical area, he can perform a labiaplasty using local anesthesia with sedation, which some patients find appealing. If a woman prefers to undergo general anesthesia (which is the more common route for this surgery), it will be administered by a board-certified MD anesthesiologist.
What to expect
with Labiaplasty
Our Beverly Hills labia reduction is an outpatient procedure with a relatively brief recovery period.
Patients are advised to avoid sexual intercourse, tampons, bicycle riding, horseback riding, and other such activities for 6 weeks after surgery to allow for proper healing. Improvement can be seen immediately, and scars fade quickly and are very discreet.
This is a surgery that is long-lasting, low maintenance, and can be life-changing for women who experience significant discomfort or sexual embarrassment due to oversized labia.