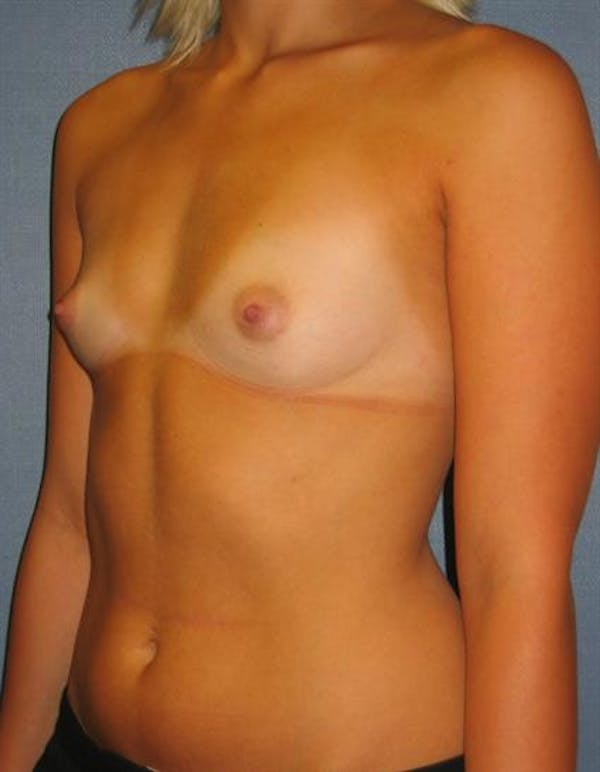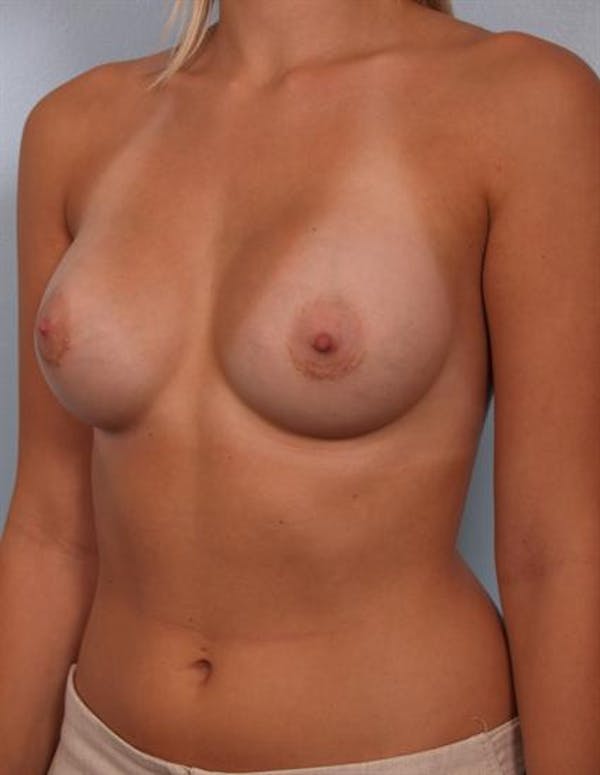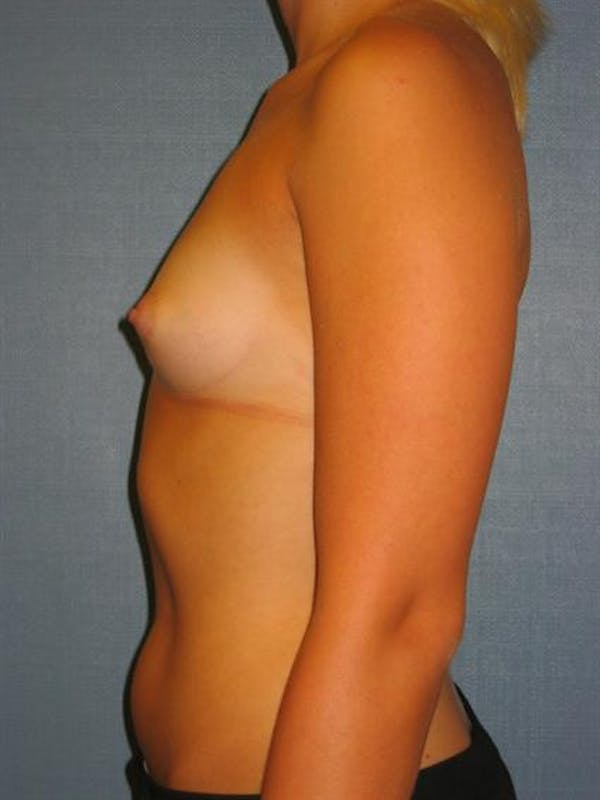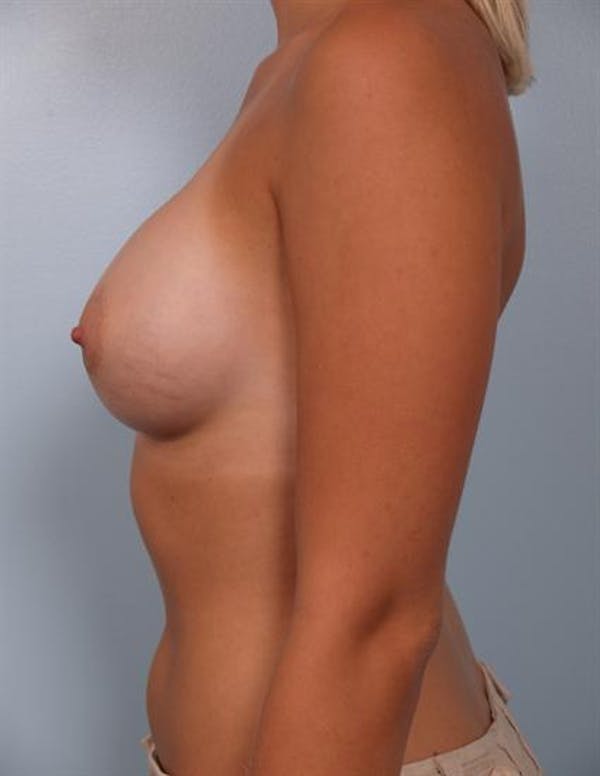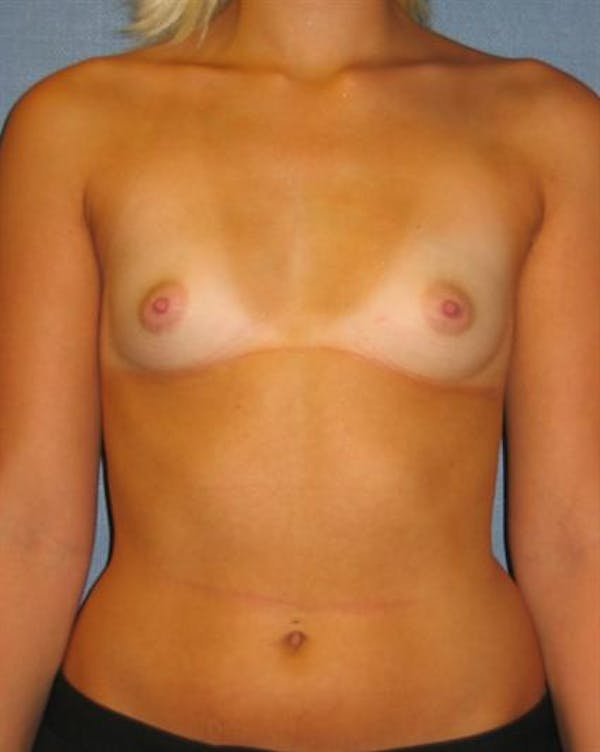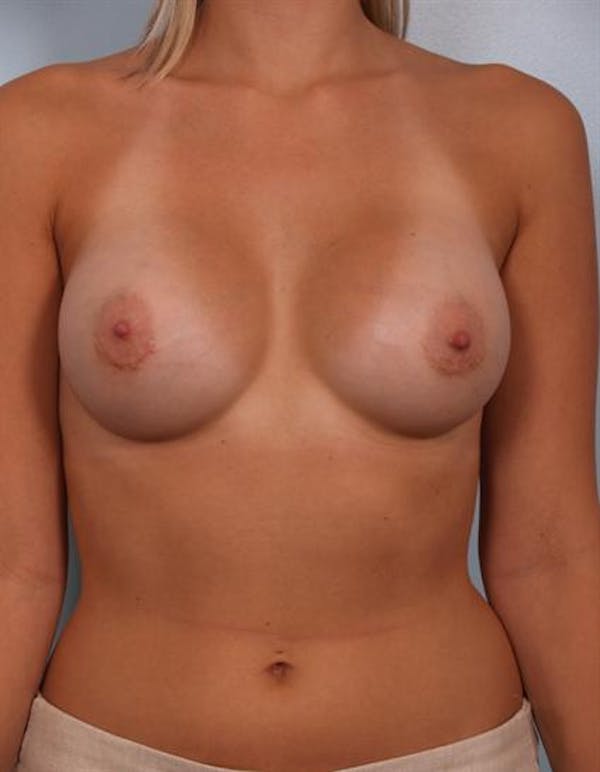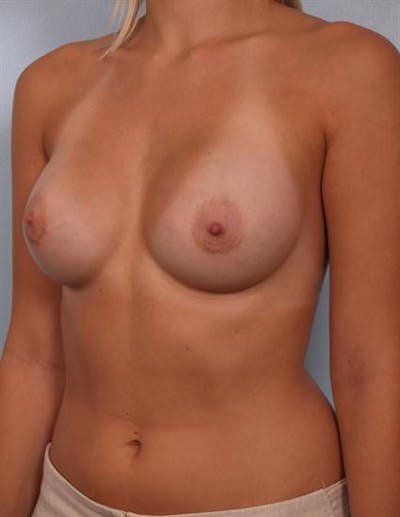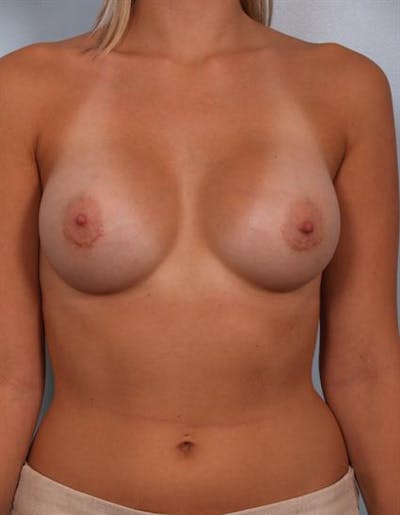 This 23-year-old woman met with me at my practice to discuss how she could change her small breast size. She had always been very self-conscious about her small breasts, and felt they were disproportionate to the rest of her body. Her goal was to find out whether a cosmetic surgery procedure could transform her breasts from an A-cup bra size to a small, natural-looking C-cup.
I recommended silicone gel implants to create the natural look and feel she wanted, and in her procedure I tested different sizes of implants before deciding on one that I felt provided the best overall appearance. In each procedure I always use test implants called "sizers" to make sure that the implants I have chosen will provide optimal volume, shape, and symmetry before I place the final implants, and for this patient I determined that 325cc Mentor smooth round moderate-plus profile cohesive silicone gel implants provided the best result.
At her follow-up appointment, I noted that this woman was healing very well from her breast augmentation and was extremely pleased with her natural-looking new breast size. She was very happy that her breasts were now more proportionate to the rest of her body and flattered her figure beautifully.
Provider: Dr. Cohen