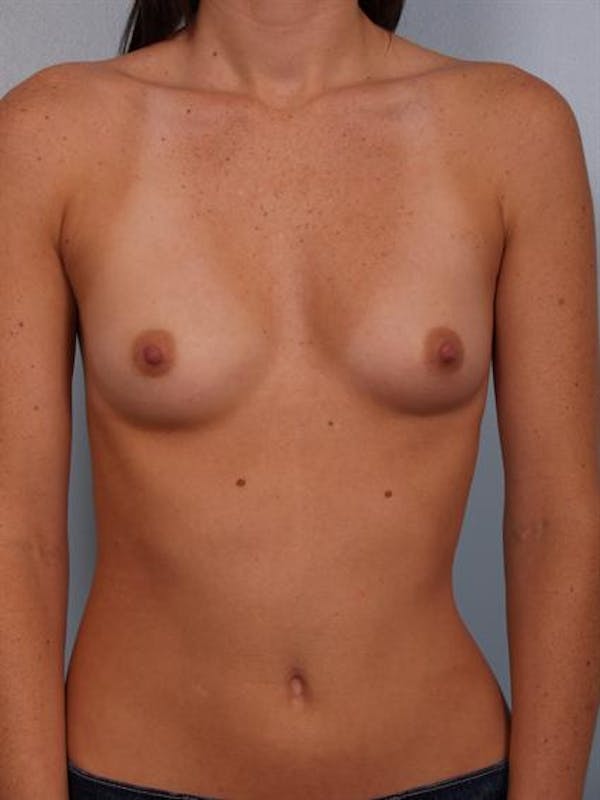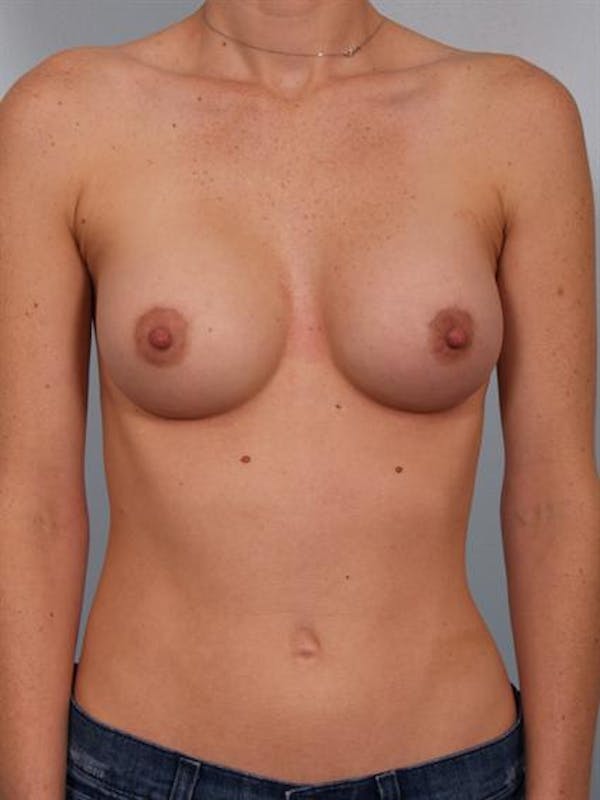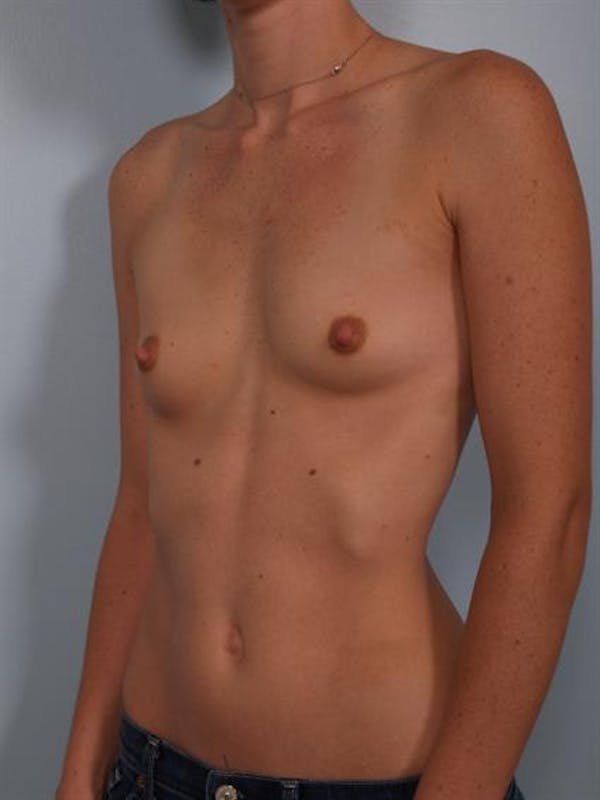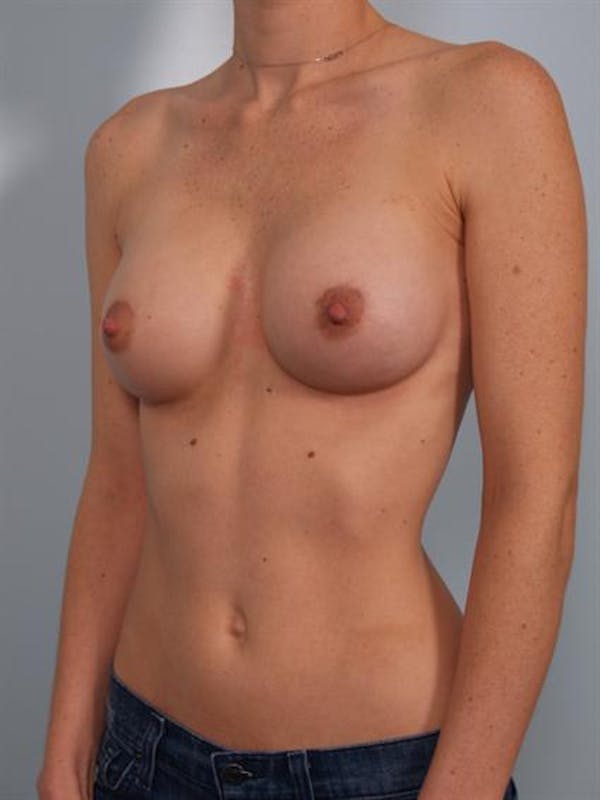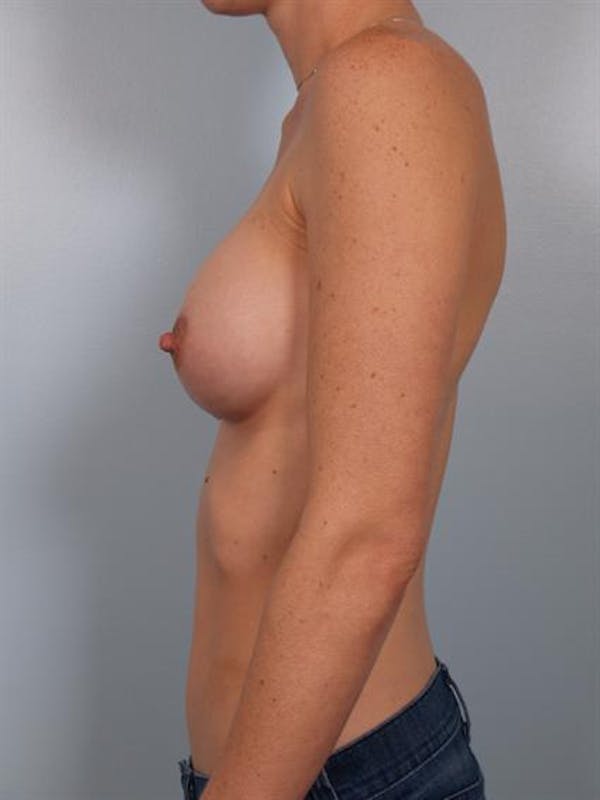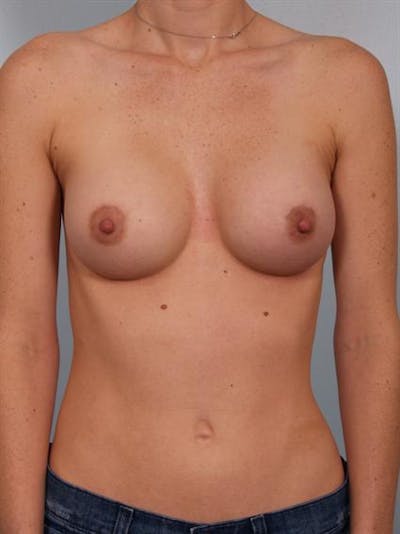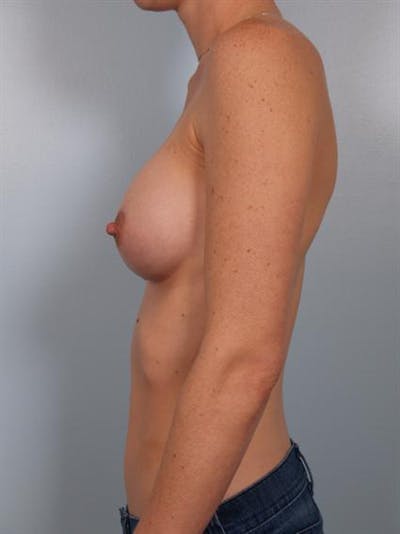 The patient is a 28-year-old female who presented to my office with complaints of breast size smaller than desired. The patient wished to be in the moderate C cup range and wished to have a very natural appearance.
Because of this patient's slimness and good muscle tone, I recommended that she choose to have her implants placed through an incision at the upper edge of the areola and positioned below the muscle of the chest. For thinner, physically fit patients this approach is often the best way to ensure a smooth slope in the upper breasts and help prevent the implants' "edges" from being visible. In the operating room, I tried multiple sizers before determining that Mentor smooth round 325cc moderate-plus profile cohesive silicone-gel implants looked best for her frame.
After surgery, this patient recovered very well and is now extremely happy with the natural appearance of her breasts. Her scars faded quickly and very smoothly, and she is very happy with the difference her new shape creates for her entire appearance.
Provider: Dr. Cohen