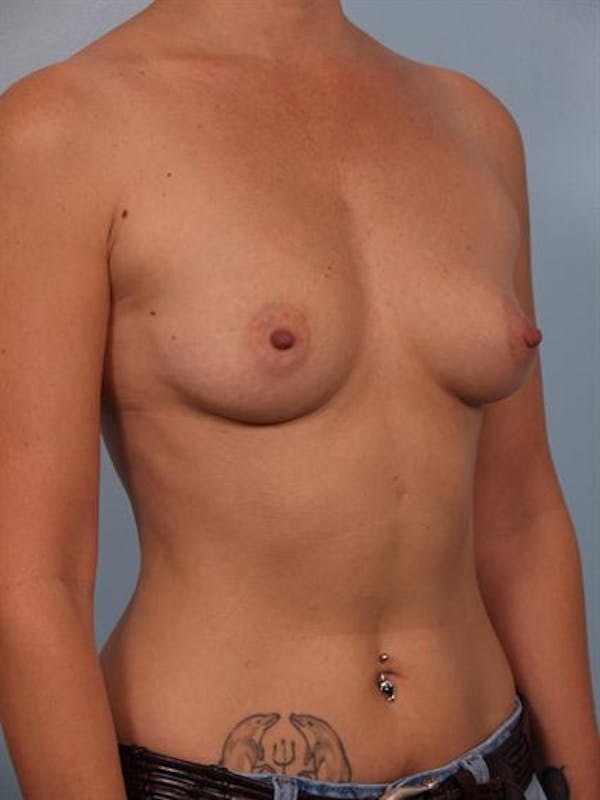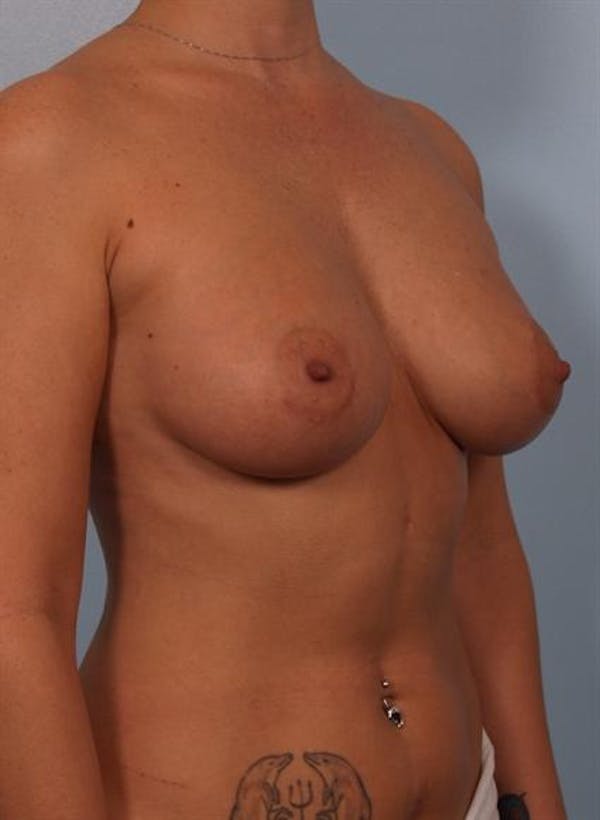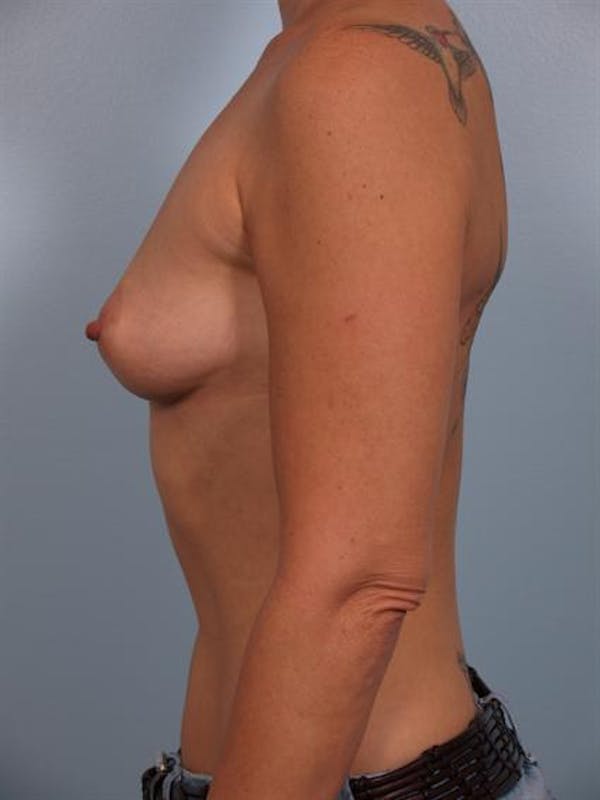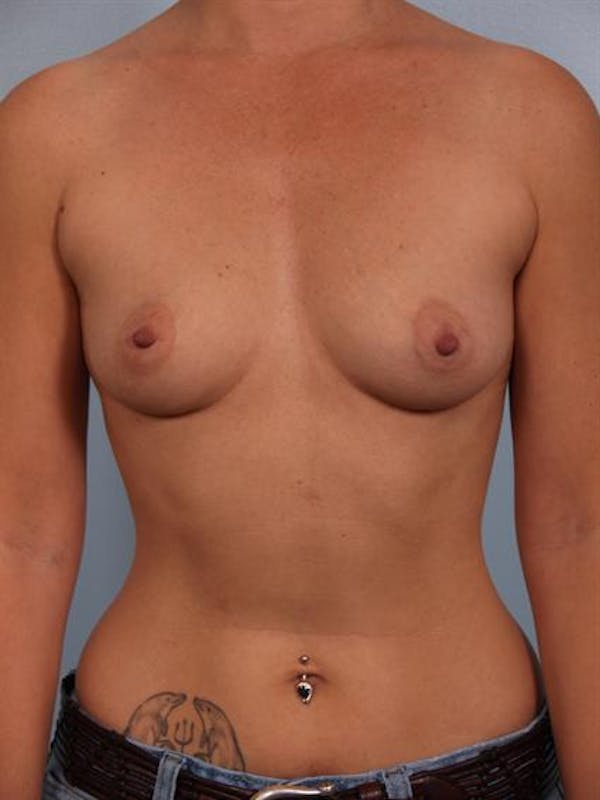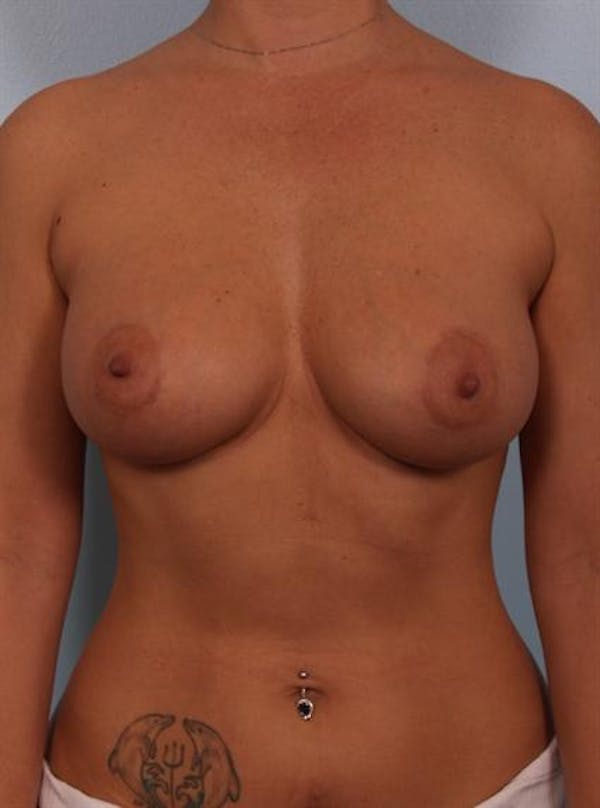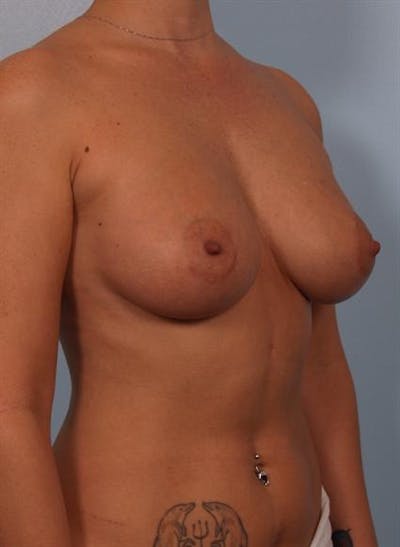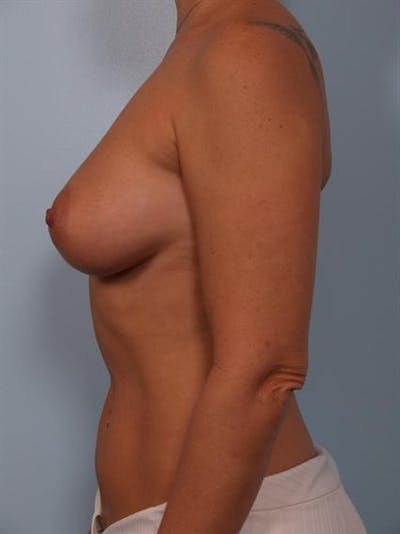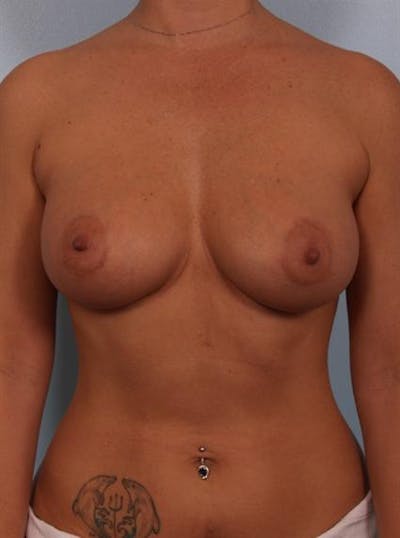 This woman contacted my office to schedule a consultation to discuss her small breast size. Specifically, she explained that she wanted to increase the volume of her breasts through a breast augmentation while still maintaining a very natural appearance. After examining her shape and reviewing her health history, I agreed that this procedure offered significant benefits for her.
I felt that modest sized silicone implants placed under the muscle and through the areolas would give this patient the most appealing and natural-looking result in her breast enhancement plastic surgery. In the operating room, I evaluated different sizers before selecting Mentor smooth, round, moderate-plus profile cohesive gel implants. To correct her pre-existing breast asymmetry, I inserted a 275cc implant on the right and a 250cc implant on the left.
At her follow-up appointment, I noted that she had recovered very well from surgery, with minimal discomfort and swelling. Her breasts are now fuller and rounder, and nicely complement the shape of her body. She is extremely happy that her results look both beautiful and natural, and she is pleased with the more feminine appearance of her breasts.
Provider: Dr. Cohen