Breast
Implants
Breast augmentation with implants is one of the most popular procedures in Beverly Hills—and all over the world, for that matter. It has proven to be one of the most effective ways for patients to get the aesthetic results they want.
Breast implant manufacturers are constantly working to develop high-quality products that offer patients plenty of options, and Dr. Robert Cohen offers a wide variety of implants so that each unique patient can achieve completely customized results.
Whether you're ready to schedule your Beverly Hills breast augmentation with implants or you're simply curious about your options, Dr. Cohen will be happy to answer all of your questions. Request a consultation or call (310) 288-0641 to schedule an appointment.
Breast Augmentation Patient Photos
WARNING:
This feature contains nudity. Please click OK to confirm you are at least 18 years of age and are not offended by this material.
OK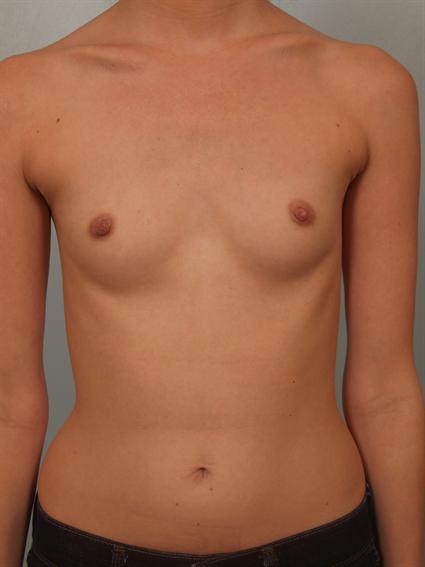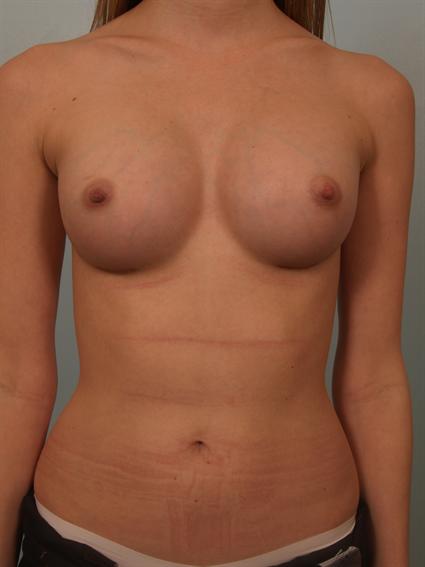 About this patient
This patient is a female in her late 20's who presented to my office with complaints of having a breast size smaller than desired. I felt the patient would benefit from bilateral breast augmentation with textured anatomical implants. Preoperative sizing indicated the patient wished...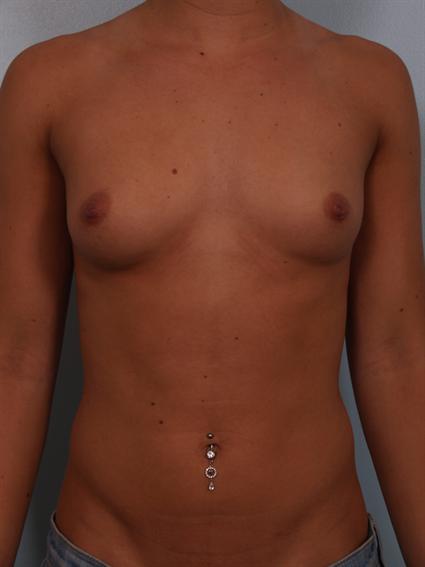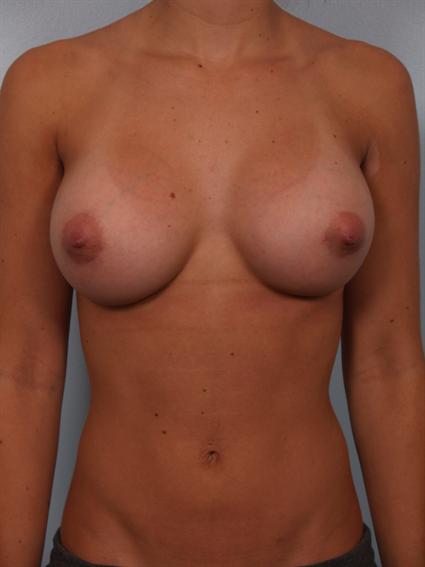 About this patient
This 23-year-old woman came to my practice because she felt that her breasts were too small for her body. She was interested in breast enhancement, but wanted to maintain a natural appearance.I performed breast augmentation during which I placed silicone implants under the chest muscles usin...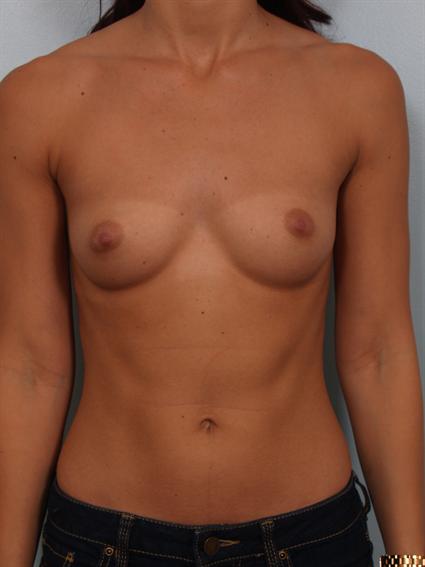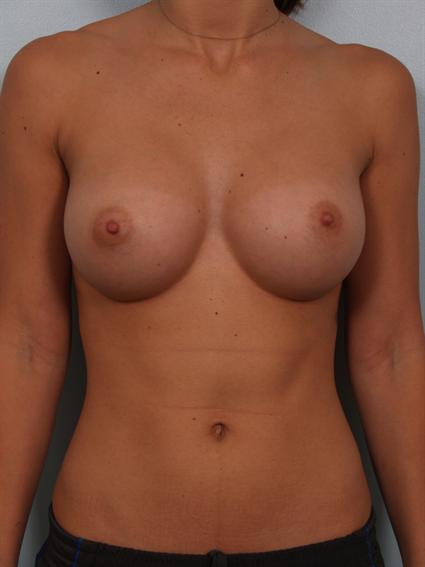 About this patient
This woman, age 24, came to my practice to enhance the size of her breasts and balance her figure. I performed breast augmentation using incisions in each breast fold (inframammary) and placed Sientra "gummy bear" anatomical silicone implants under her chest muscles. Many wome...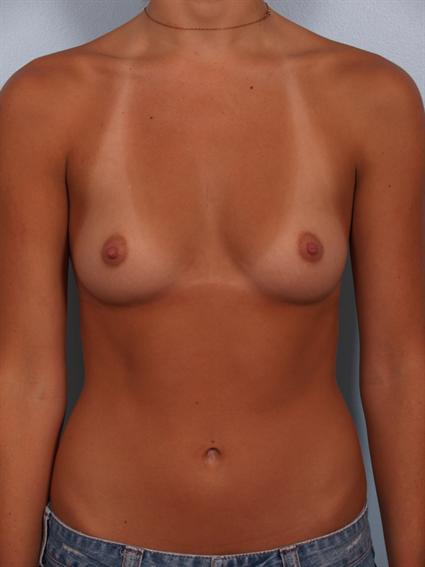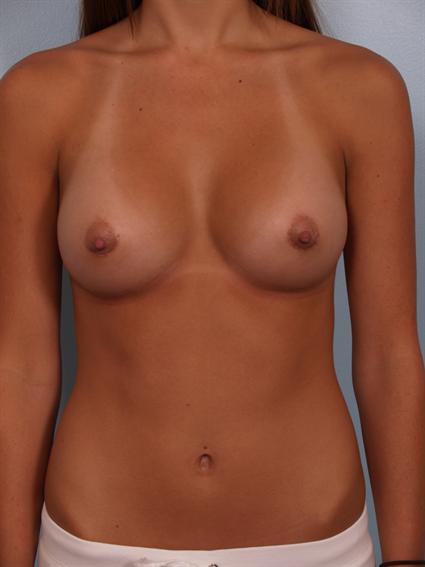 About this patient
A professional model in her early 20s, this young woman visited me for breast augmentation to enhance her figure. She wanted to increase her breast size and have an extremely aesthetic, natural-looking result.To achieve her goal, I performed breast augmentation using silicone breast implants...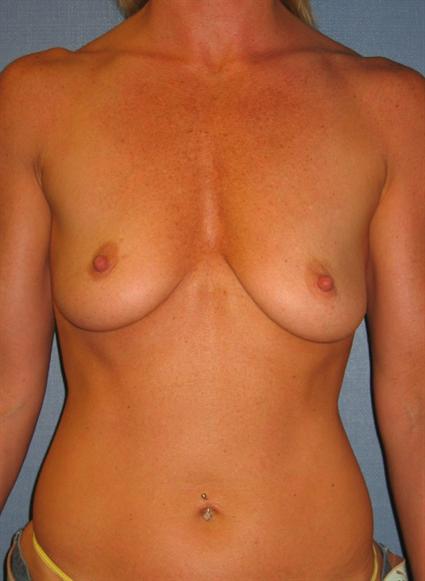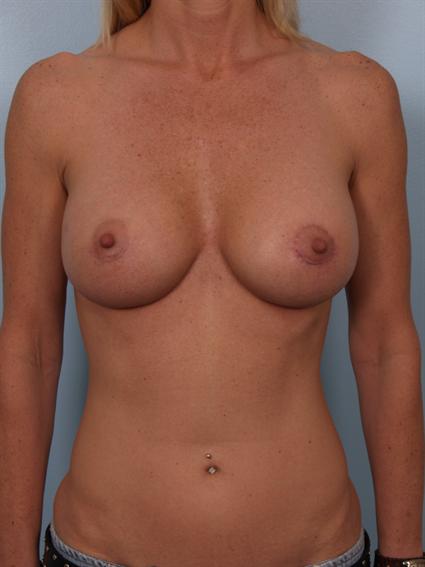 About this patient
This woman, age 41, is a personal fitness trainer who came to see me because she felt her breasts looked deflated and uneven. I recommended breast augmentation with silicone breast implants and circumareolar tightening on the left.During the surgery, I placed Mentor smooth, ro...
View More
The perfect Beverly Hills breast implants
for natural-looking breasts
Although every woman who visits Dr. Cohen for breast augmentation is unique, there is one word that frequently comes up again and again during each consultation: "natural." Most patients want results that look and feel as natural as possible.
One of Dr. Cohen's favorite things about breast augmentation is that there is no universally perfect implant. To find out which one is best for each specific patient, he works closely with each individual in order to consider her existing anatomy, as well as her short- and long-term goals.
He thoughtfully guides her through all implant options, and this careful process produces results that are beautiful, proportionate, and very natural-looking.
Saline or Silicone?
One of the first decisions that patients will make about their breast implants is whether to choose saline-filled or cohesive silicone gel implants.
Dr. Cohen is very open about his preference for the latest generation of silicone gel implants, which are 5th generation or "gummy bear" implants. These implants create a more natural look and feel, are highly cohesive with good shell to gel interaction, and he believes that they are the superior breast implant material. Most surgeons and patients worldwide agree.
However, this is a decision that ultimately belongs to the patient, and Dr. Cohen does offer saline implants for women who prefer them, as long as their tissues are of significant thickness to lower the risk of rippling (which is higher with saline implants).
Anatomical or Round?
Patients also have the option of choosing anatomical (also called shaped or teardrop-shaped) implants, or round breast implants.
Dr. Cohen believes that either can be used to create beautiful results in the hands of a skilled, board-certified plastic surgeon.
For patients who prefer more upper-pole fullness, typically round implants are used. If a woman has less breast tissue or has a softer, more natural transition of the upper breast, an anatomical implant is often the best choice.
Contrary to popular belief, anatomical implants still provide quite a bit of upper pole fullness.
Smooth or Textured?
Round breast implants come in either a smooth shell or a textured (rough surface) shell. Anatomical implants are always textured, and this texture minimizes the risk of implant rotation, as it creates friction with the surrounding tissue.
Dr. Cohen uses textured implants in certain patients because the higher implant stability can lower the risk of the implant shifting out of position. This is particularly important to consider in patients with laterally sloping ribcages where the implants could drop out to the sides.
Due to an incredibly small risk of a type of illness called BIA-ALCL (breast implant associated anaplastic large cell lymphoma), which has only been associated with textured implants, Dr. Cohen generally uses smooth implants unless there is a strong indication for texture. The use of texture will only occur after a long discussion and explicit patient consent.
To put things in perspective, the risk of ALCL with Sientra implants (the only brand of texture Dr. Cohen uses) is less than 1 in 100,000, with a 98% cure rate simply with implant and capsule removal. However, for patients at a risk for implant shifting that wish to avoid texture, an internal-bra style reinforcement material can be used with smooth implants to stabilize the implant position instead.
Profile and Size
The size of breast implants is very much a personal decision based on your goals. Dr. Cohen takes careful measurements and can recommend a size that will suit your proportions for a natural or more dramatic look.
Implants also come in low, moderate, moderate-plus, and high profiles, which refers to the width of an implant's base relative to the how far it projects outward from the chest.
Low-profile implants are wider and flatter, and therefore stick out from the chest less. High-profile implants are narrower and project from the chest more. Profiles also differ somewhat by implant manufacturer.
Beverly Hills Breast Implants:
A Personal Decision
The decision about size and profile is very dependent on the patient's physical characteristics and her personal goals. This is why Dr. Cohen works extensively with each patient to ensure that, within reason, she can achieve the size she wants in a way that looks natural and aesthetically pleasing.