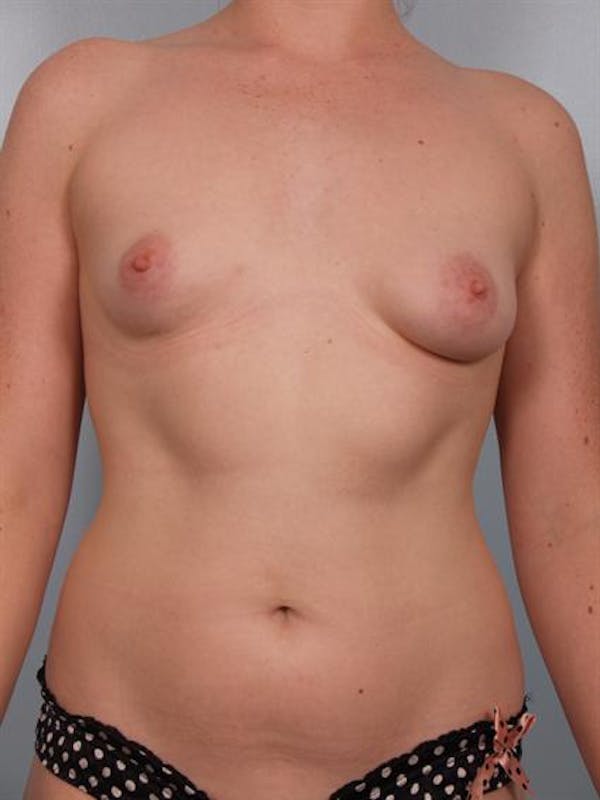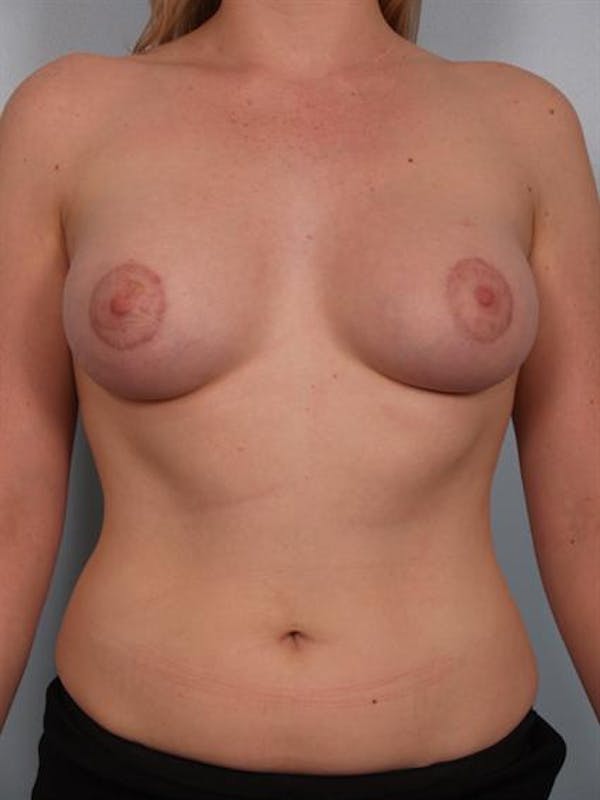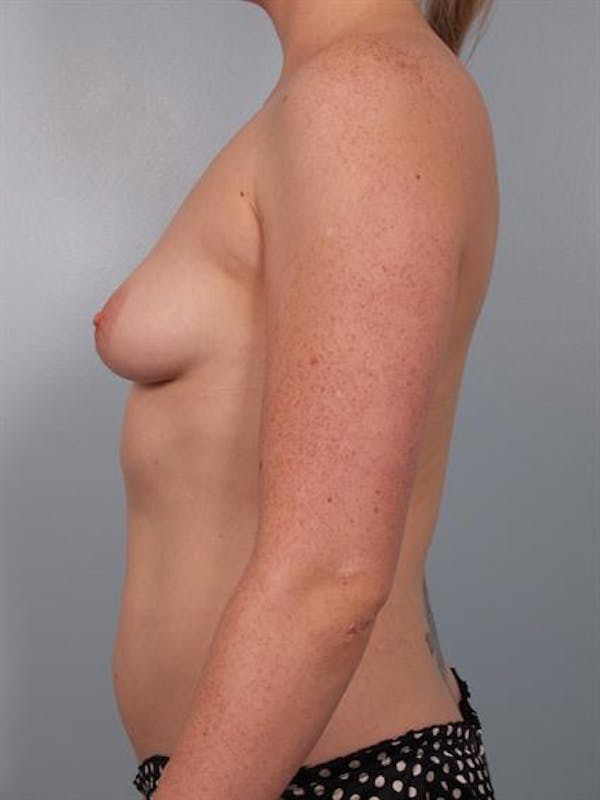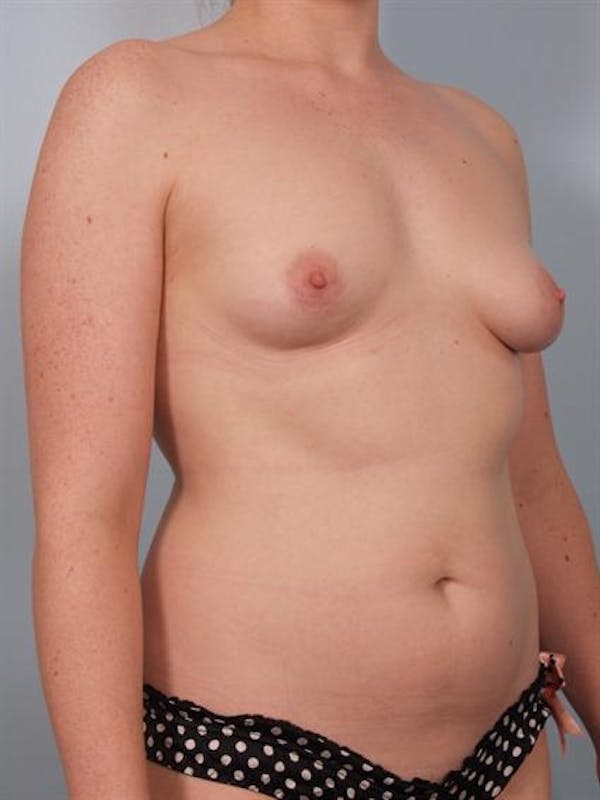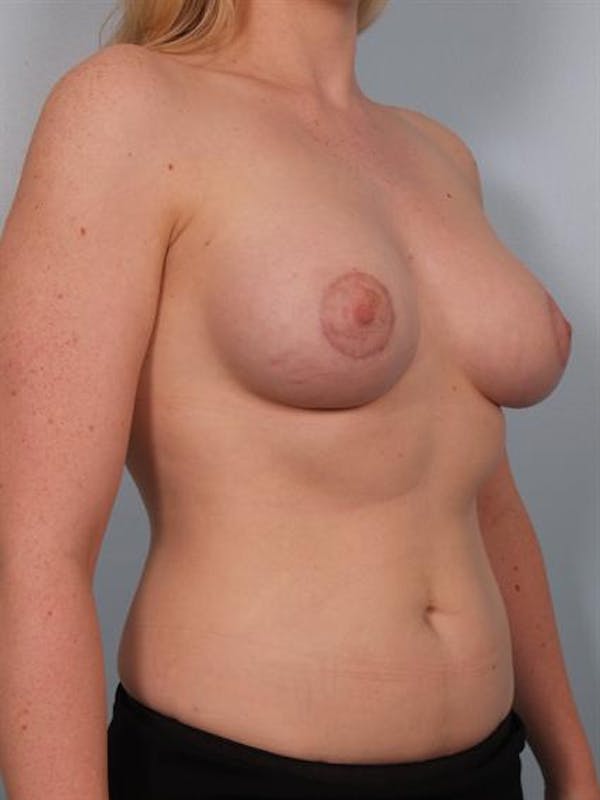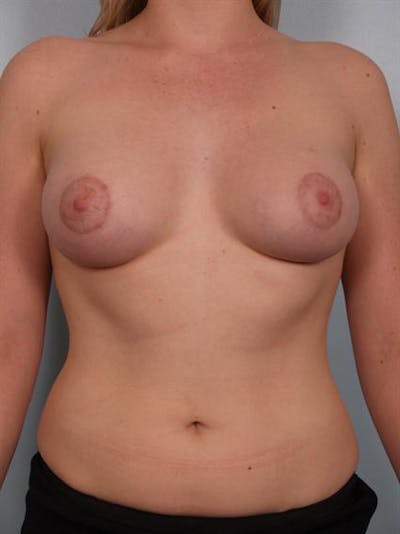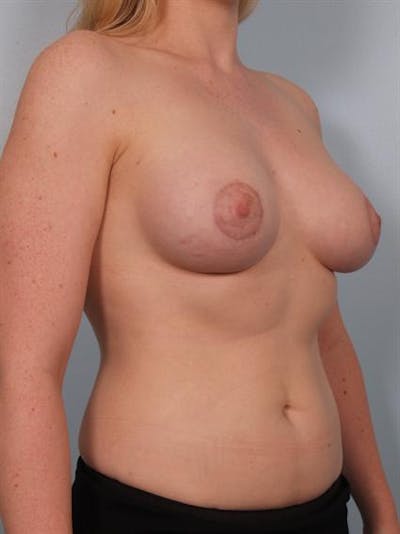 This patient is a 28 year old woman who came to my practice with complaints of breast size smaller than desired. The patient was also unhappy with her asymmetry as the left breast was larger and droopier than the right. She also had excess fat in the axillary region, which she wished to improve.
I recommended a combination of silicone cohesive gel implants placed under the muscle with a circumareolar mastopexy (around the areola tightening, greater on the left) in order to achieve the most aesthetic, natural appearing breasts. I also recommended liposuction of the bra fat to compliment the shape of the breast.
In the operating room, I used Mentor smooth, round, moderate profile silicone cohesive gel implants. Due to a her pre-existing asymmerty, I found that the best size match was a 425cc implant on the right and a 350cc implant on the left. These were placed through the areola to minimize scarring. I also tightened the breast tissue and raised the areolas by performing a circumareolar mastopexy and performed liposuction in the bra fat area through tiny incisions near her armpit.
Following her surgery, the patient did very well and was very happy with her perky, natural appearing breasts.
Provider: Dr. Cohen