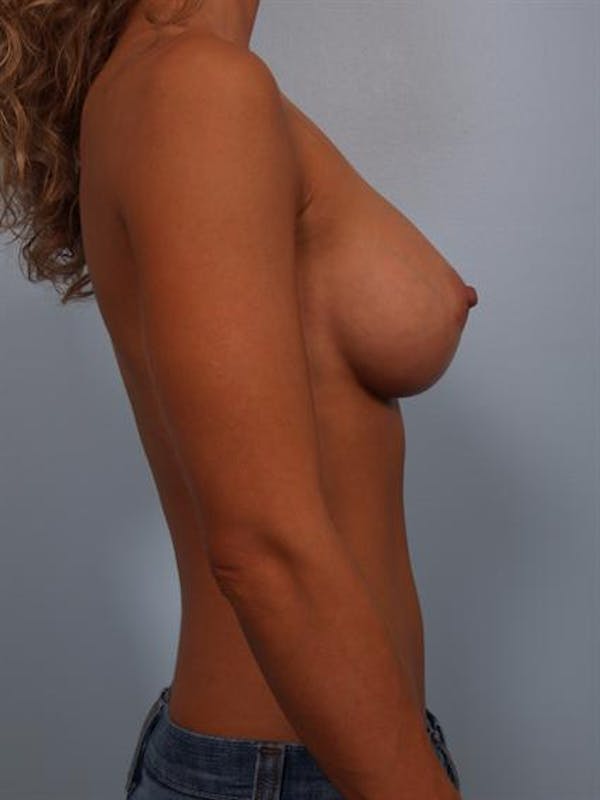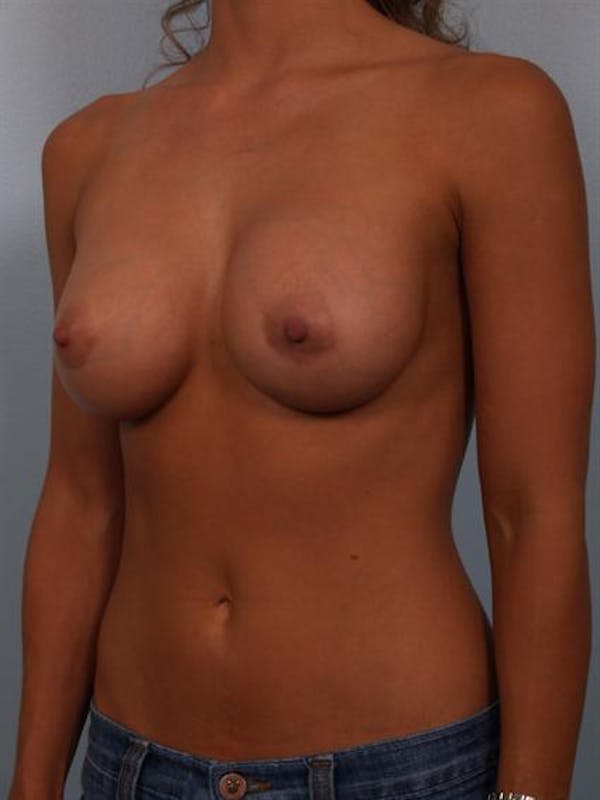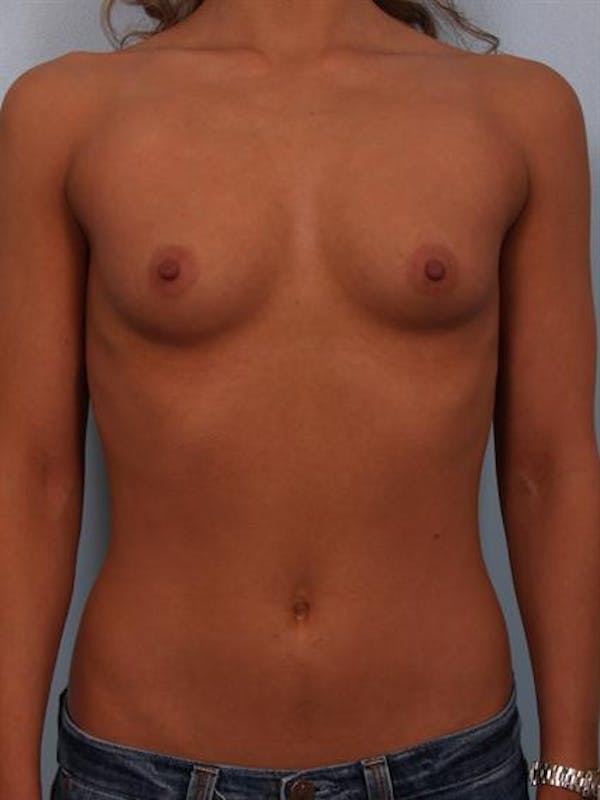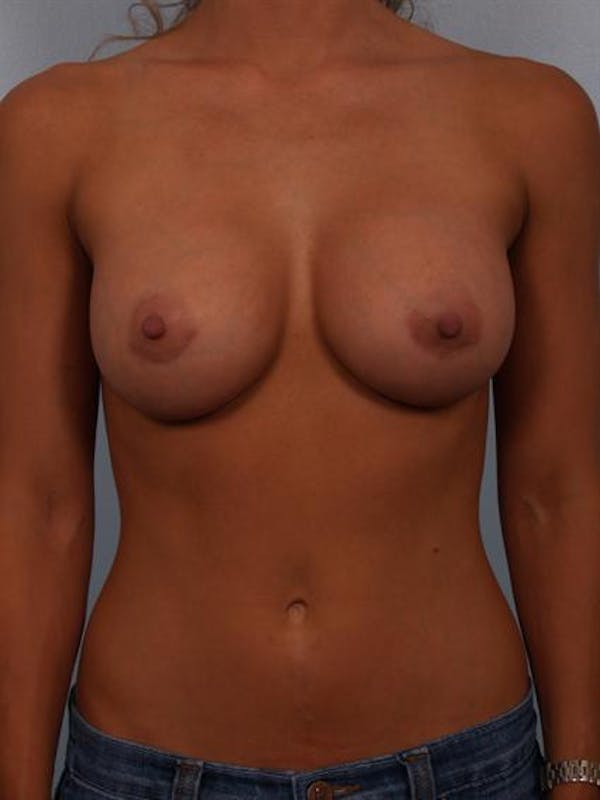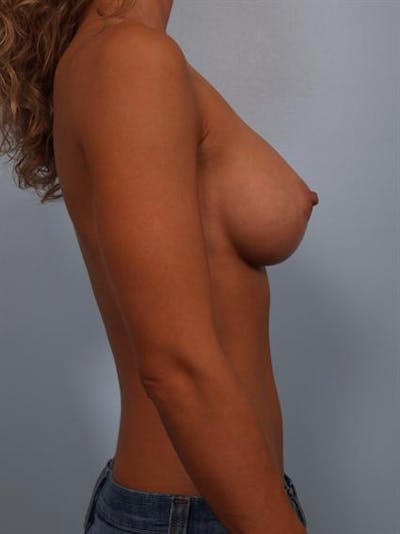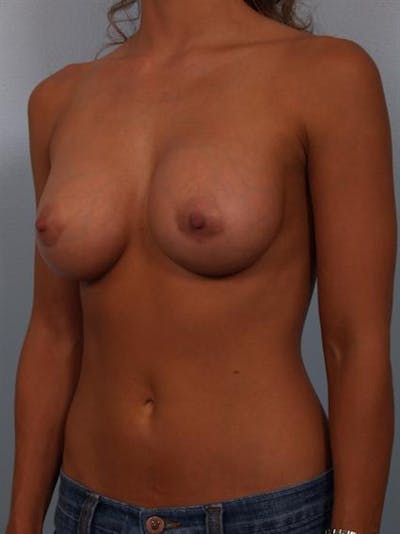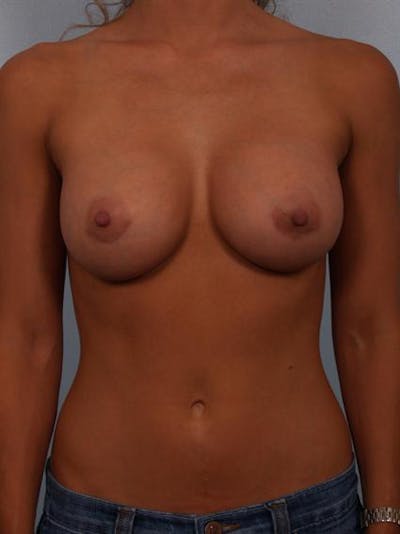 This patient is a 28 year old female from Florida who flew in to my practice for breast augmentation. This patient felt that her breasts were dispropotionally small for her body and she wished to have fuller, natural appearing breasts.
I felt that this patient would be an excellent candidate for breast augmentation. I pointed out to her that her left breast was significantly smaller and higher than her right breast, and I felt that she would need a larger implant on the left as well as internal lowering of the breast pocket on that side in order to improve symmetry. I recommended silicone implants placed through the areolas and under the muscles for the best and most natural result.
In the operating room, I tried multiple shapes and sizes, and I felt that Mentor cohesive silicone moderate plus profile implants provided the best overall shape. I also felt that the combination of a 325cc implant on the left and a 300cc implant on the right were the best sizes to achieve symmetry and give this patient a C-cup breast.
After surgery, the patient healed very nicely and she was very pleased with her natural and proportionate breasts.
Provider: Dr. Cohen