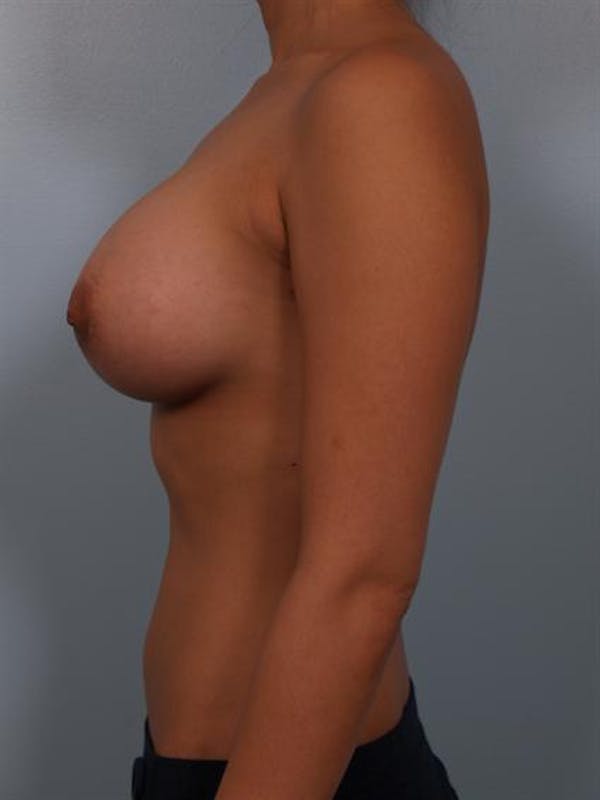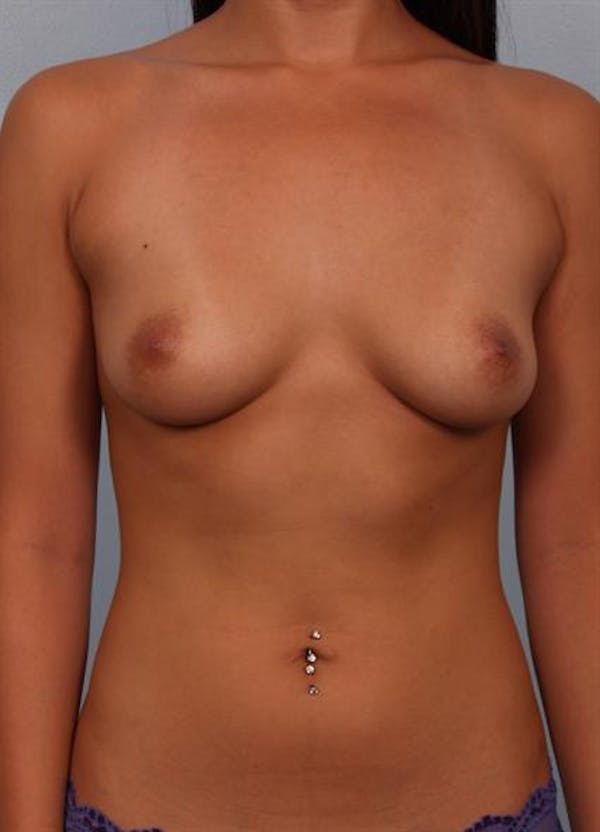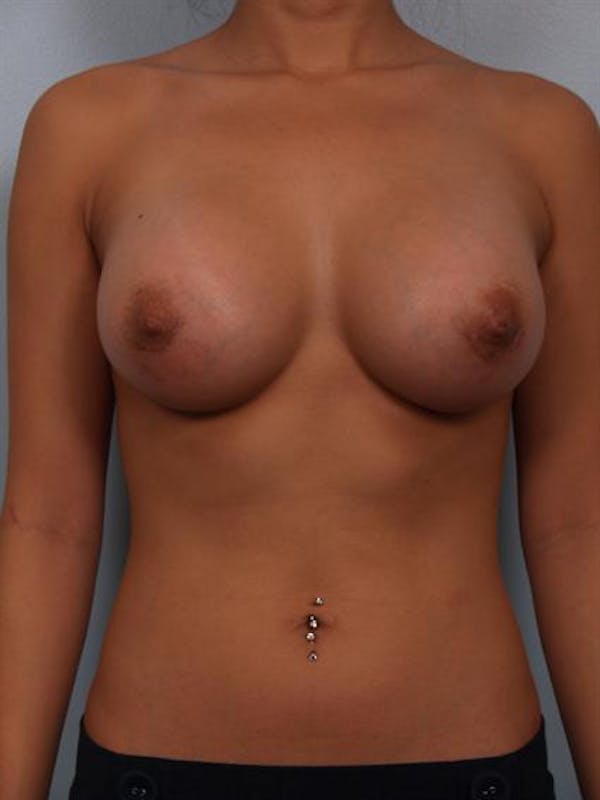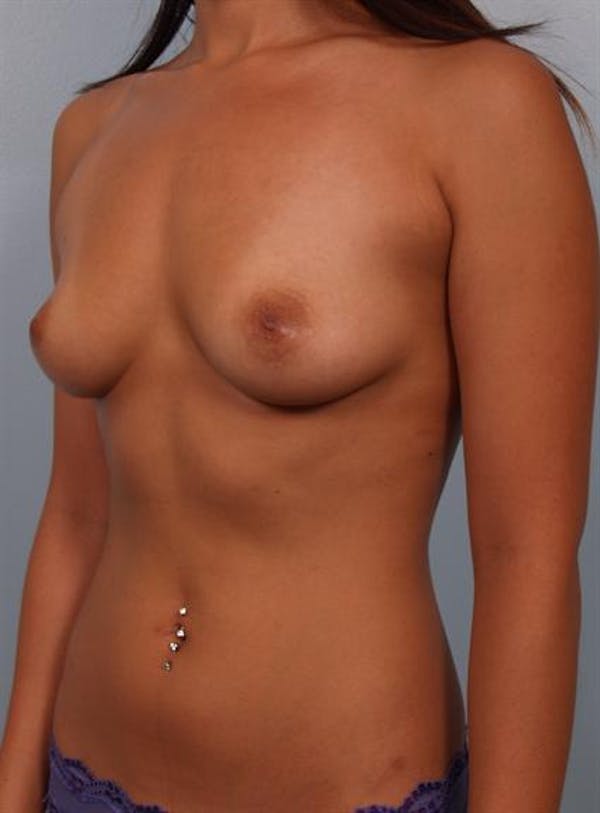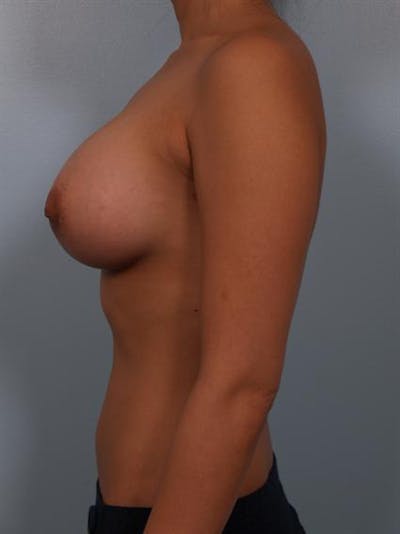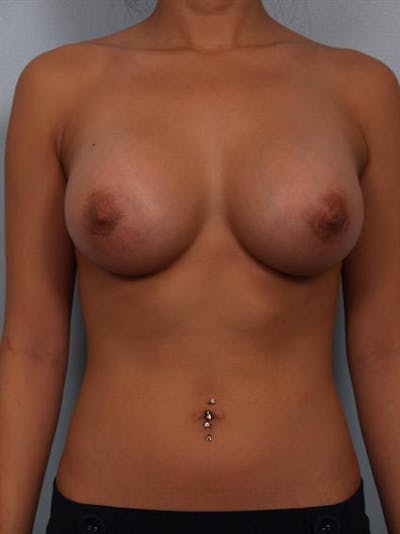 This 24-year-old woman scheduled a consultation with me at my practice to discuss a possible breast augmentation procedure. She wished to transform her breasts from a B cup into the full C-cup range, and hoped to improve the volume and shape of her breasts at the same time to create a more flattering appearance.
Based on my assessment, I felt that this patient would be a great candidate for breast augmentation. For a more natural-looking result, I recommended silicone implants placed through the areolas, under the chest muscles. My goal was to create a rounder and fuller look that would look completely natural for her body. During her surgery, I used Mentor 325ccsmooth, round, high-profile cohesive silicone gel implants.
This woman has recovered very well from her breast enhancement plastic surgery, and she is extremely happy with the new shape and size of her breasts. Her side view photos show very clearly that she has achieved significant improvements to the contour of her chest, and her breasts are now fuller and rounder. She is very pleased with the natural appearance of her breasts and loves how her new feminine curves have enhanced her look and self-confidence.
Provider: Dr. Cohen