Dr. Robert Cohen performs cosmetic breast surgery such as breast augmentation at his Beverly Hills practice very often, and these procedures are quite common in the Los Angeles area.
Dr. Cohen has had years of experience performing all types of breast enhancement surgery. Here are some highlighted cases featuring his patients whose results demonstrate the possibilities of these remarkable procedures.
These women each had unique concerns about their appearances and chose to undergo breast augmentation procedures that included a breast reduction and a breast lift.
At Dr. Cohen's Los Angeles practice, he is able to share his perspective as a skilled plastic surgeon who has performed thousands of aesthetic breast surgeries.
Here are some of Dr. Cohen's favorite cases.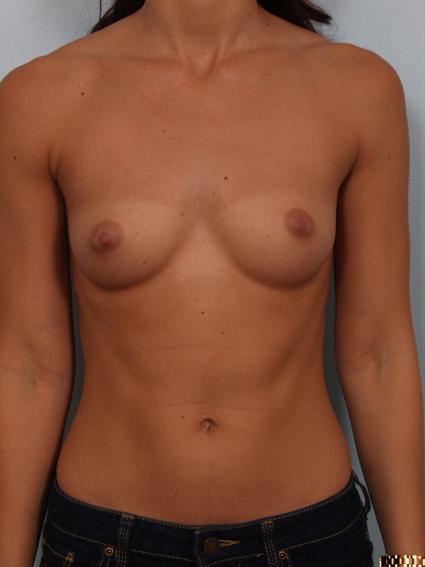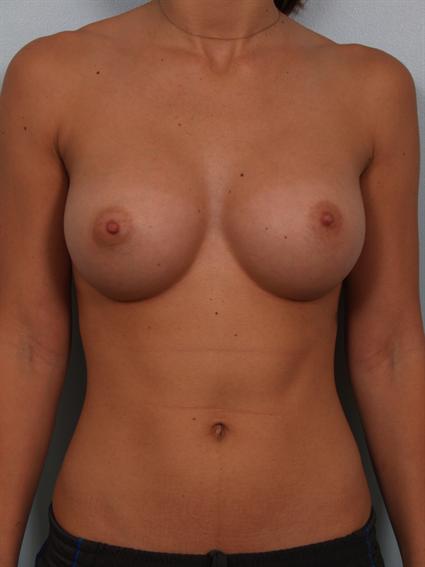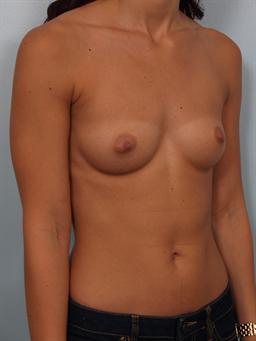 Breast Augmentation
One of the common goals of breast augmentation patients is for their results to look both beautiful and natural. It's much rarer these days to meet a woman who wants her breasts to be disproportionately large for her body.
This 24-year-old patient explained to Dr. Cohen that she wanted breast enhancement surgery to balance her figure. She chose the popular Sientra "gummy bear" implants, which, in this case, had an anatomical shape that created roundness in the central and lower two-thirds of the breasts, while tapering out naturally in the upper third.
Dr. Cohen used inframammary incisions (in the fold underneath each breast) and inserted the implants under her chest muscles.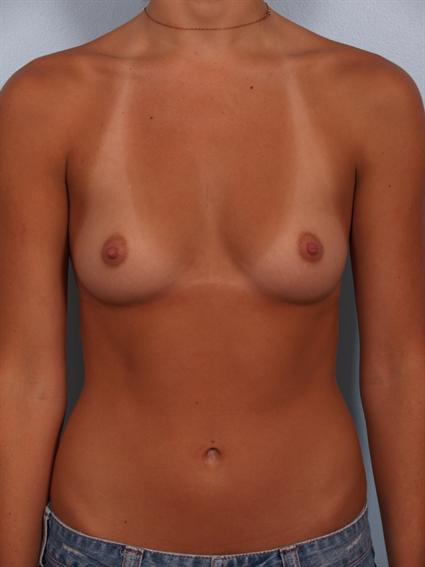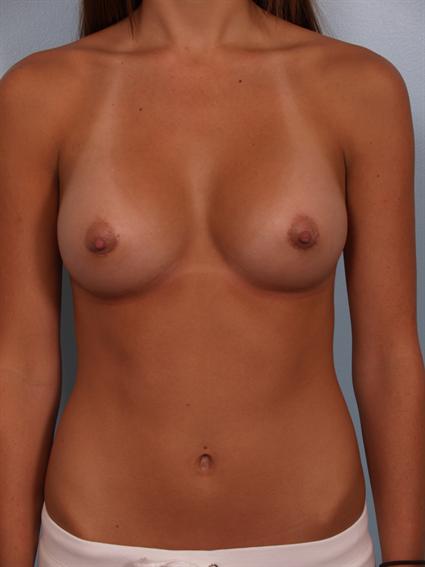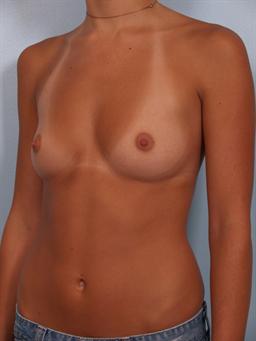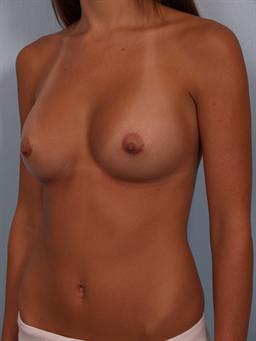 Breast Augmentation
As a breast augmentation specialist in the Los Angeles area, Dr. Cohen often sees many patients who have careers in modeling or the entertainment industry whose appearance is very important due to their job.
This patient is a professional model in her early 20s. She explained to Dr. Cohen that she wanted an enhanced figure with very natural-looking results. After discussing breast implant options, she chose to have silicone implants placed under the chest muscle.
As you can see (or, more accurately, can't see) there are no obvious incisions from the procedure. Even though incisions made at the folds of the breasts are barely visible after they fade, some patients still choose to instead have incisions made around the areolas. These are the type of incisions that Dr. Cohen used for this patient.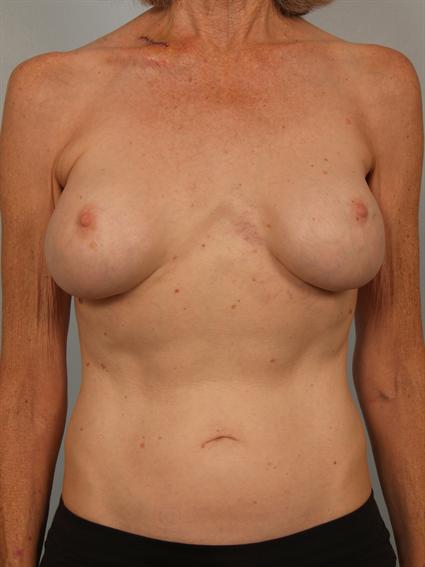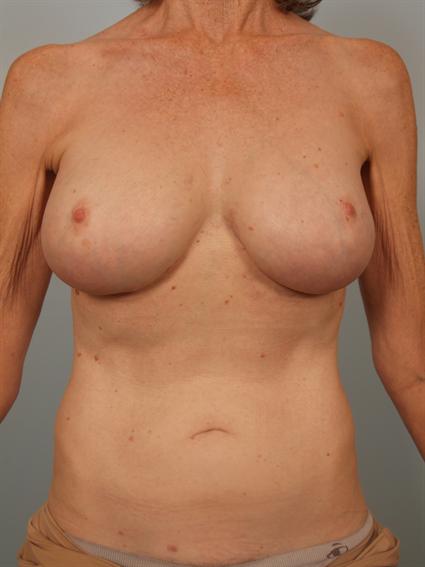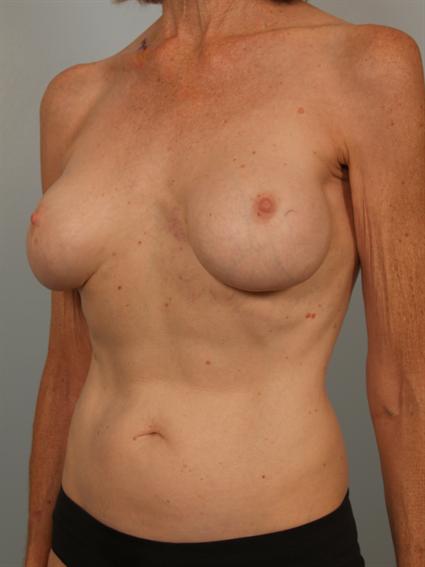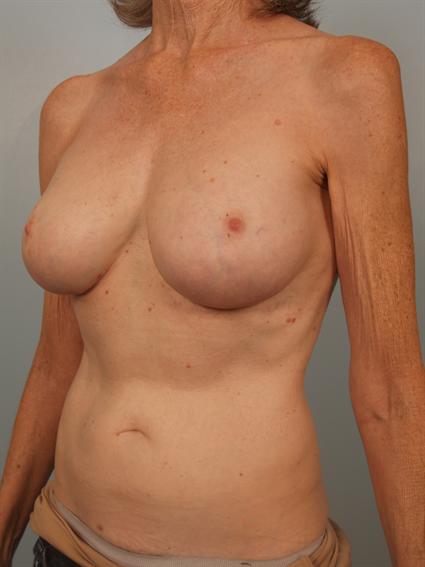 Breast Implant Revision
While most breast augmentation patients are very pleased with their results, complications sometimes occur.
This 58-year-old woman underwent breast augmentation with another surgeon and then came to Dr. Cohen hoping to improve the appearance of her widely-spaced breasts that looked quite unnatural.
In this case, he re-designed the implant pockets with a neo-subpectoral pocket technique and replaced her previous implants with textured, anatomically shaped new ones to create a more natural shape and stable results.
Fat grafting helped improve her cleavage and soften her breasts. Dr. Cohen used liposuction to take fat from her flanks and inner thighs, and processed the fat with the REVOLVE™ fat grafting system. The patient's recovery went well and she was extremely happy with the outcome.
Dr. Cohen finds it very rewarding to help women like this patient regain aesthetically pleasing breasts using multiple advanced surgical techniques.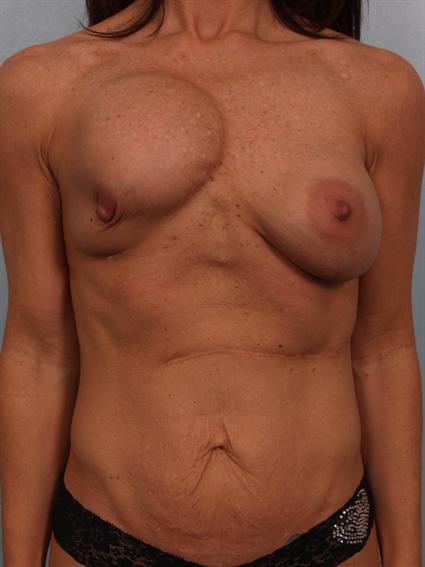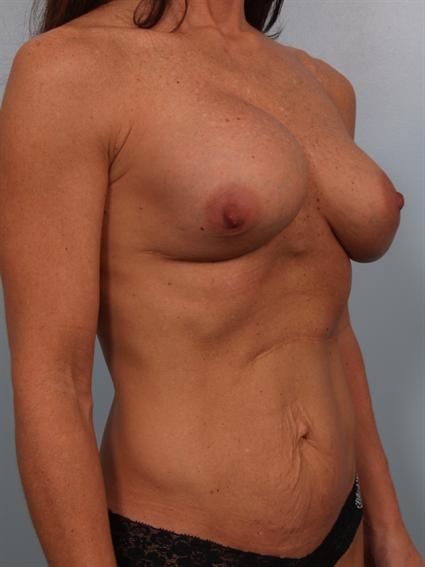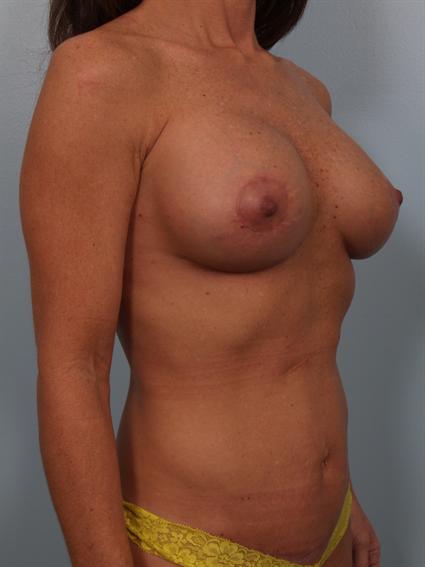 Breast Implant Revision/Breast Lift/Tummy Tuck
Breast augmentation revision procedures can be some of the most complicated surgeries to perform. They require extensive experience and the ability to effectively use many advanced techniques that aren't employed during the initial breast enhancement procedures.
In this case, a 40-year-old patient sought help from Dr. Cohen after having undergone multiple surgeries performed by other physicians. The most recent procedure she had undergone was performed by a doctor who wasn't a plastic surgeon. This resulted in the severe implant malposition shown in the photos.
Dr. Cohen reconstructed the breast implant pocket and replaced the saline implants with new silicone ones. He removed old scar tissue and used an "internal bra" to reinforce the repairs and to support the implants. Dr. Cohen often uses Strattice, an acellular dermal matrix, to help stabilize repairs in breast revision and other breast enhancement procedures.
This patient also had a tummy tuck procedure. Afterward, she was thrilled with the dramatic improvement in the appearance of her breasts and body.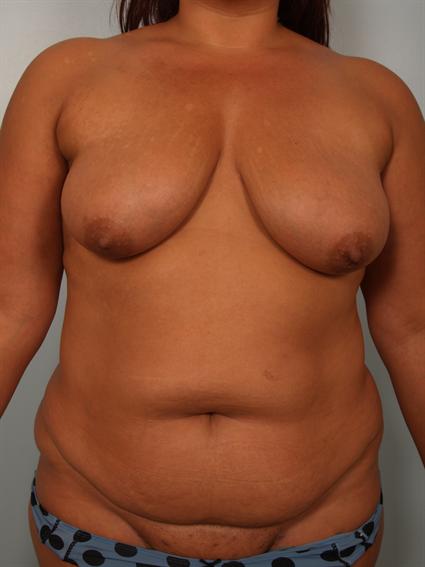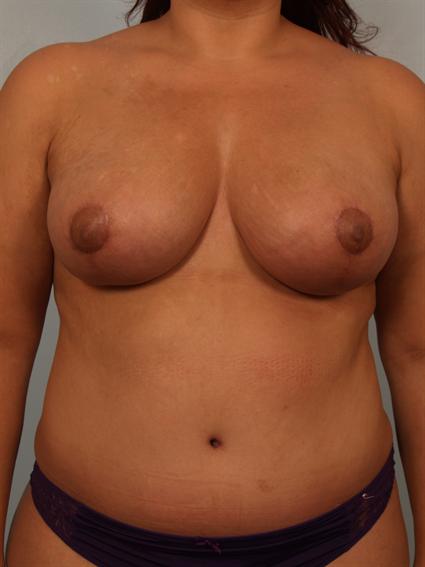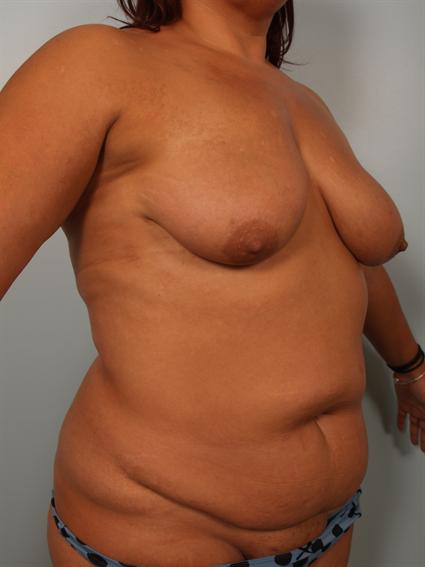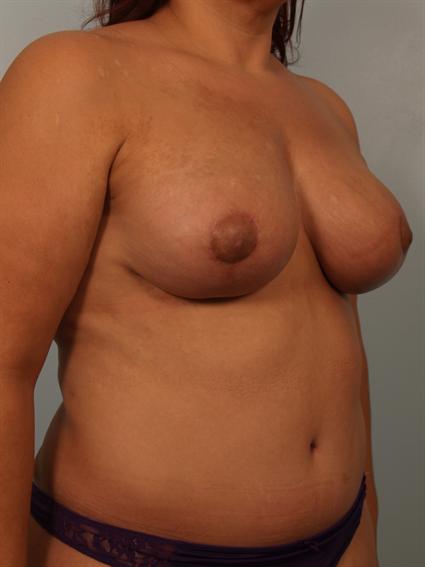 Breast Lift/Fat Grafting/Mommy Makeover
Combining multiple procedures is a great way to produce dramatic, comprehensive results. This is especially true for patients such as this 39-year-old woman who came to Dr. Cohen with the desire for larger, perkier breasts, along with a tummy tuck and liposuction.
Dr. Cohen enjoys using innovative techniques when they are appropriate—and in this case, he recommended using the patient's own fat to augment the breasts instead of inserting breast implants.
He felt this would be the best option because the patient already had a fair amount of breast tissue, and fat grafting to the upper breasts would provide the aesthetic results she desired without requiring the use of implants. Plus, Dr. Cohen had already planned to perform liposuction as part of her tummy tuck, so instead of simply discarding the fat, it could be re-purposed to create upper breast fullness for her.
To create the perky appearance she wanted, Dr. Cohen performed a breast lift in addition to the fat grafting. These types of mommy makeover procedures are very gratifying because patients typically regain confidence in their bodies that they lost after having children.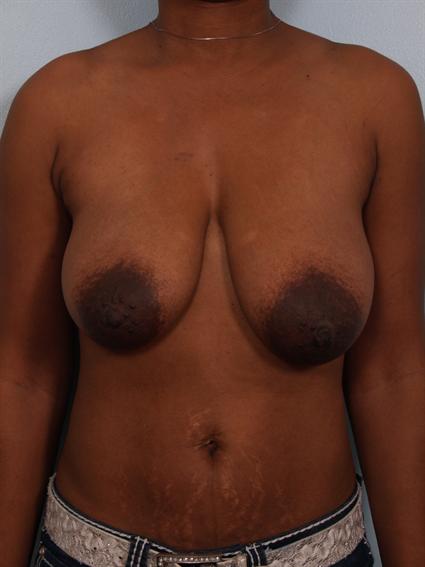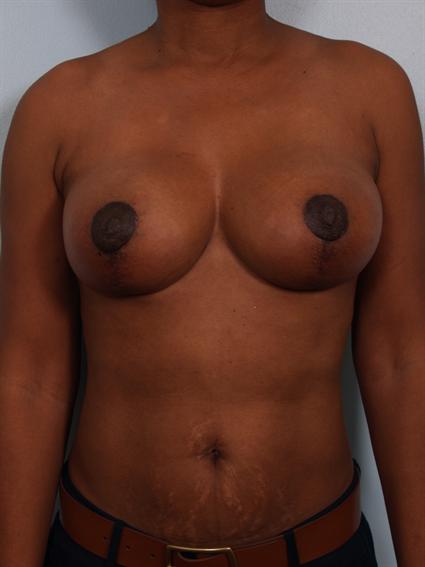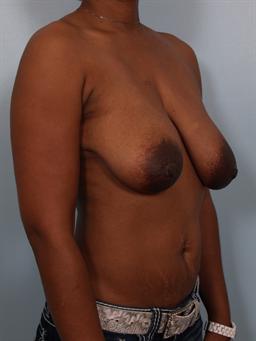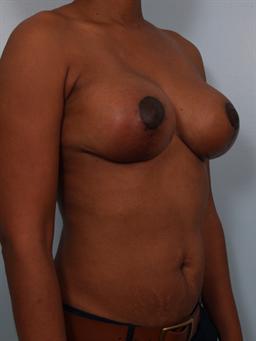 Breast Reduction/Breast Lift/
This is another case in which the patient, a 37-year-old woman, came to Dr. Cohen very disappointed with the way her breasts sagged after having children. She wanted perkier breasts with improved symmetry, but she didn't want to reduce the size of her breasts much.
Based on their conversation, Dr. Cohen recommended that a breast lift would be the best approach. During surgery, he rearranged and compacted her breast tissue into a rounder, more aesthetic shape and removed a small portion of tissue from the left breast to create better symmetry.
Dr. Cohen also reduced and repositioned the nipples (without detaching them from the underlying breast tissue), minimizing the risk of the patient losing nipple sensitivity.
This patient was incredibly happy with her rejuvenated breasts and improved body aesthetics.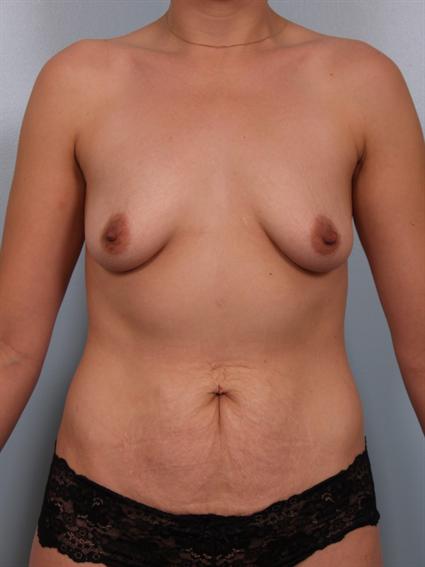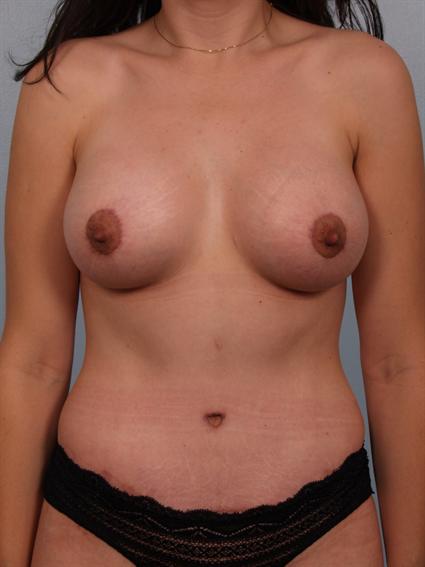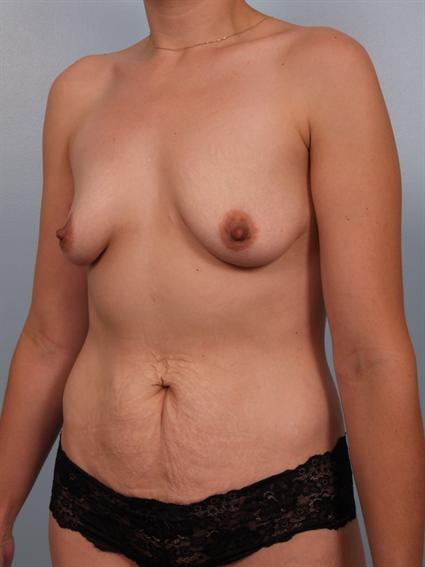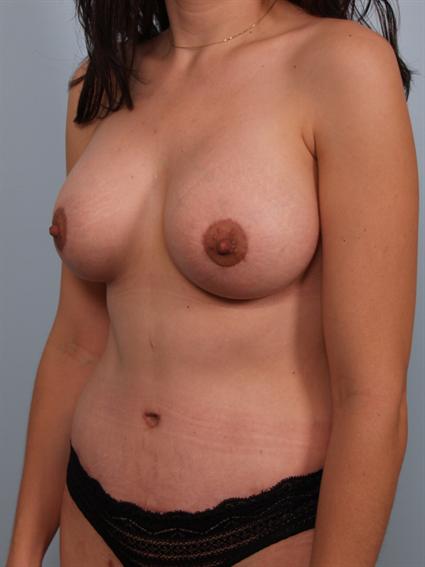 Breast Augmentation/Breast Lift/Mommy Makeover
For Dr. Cohen, creating a surgical plan for mommy makeover patients is rewarding because he can envision the results, and he knows that his patients will be happy with the outcome.
Like many women who have had children, this 33-year-old patient wanted her pre-pregnancy body back. Her breasts had lost volume and began to sag after breastfeeding, and she disliked the loose, wrinkled appearance of her abdominal skin.
By combining breast augmentation with a circumareolar breast lift (using incisions around the areolae), Dr. Cohen was able to create a dramatic improvement with minimal breast scars.
In addition to the breast lift and silicone augmentation, he performed an abdominoplasty with liposuction of the flanks. This patient was very pleased with the vast improvement in her physique.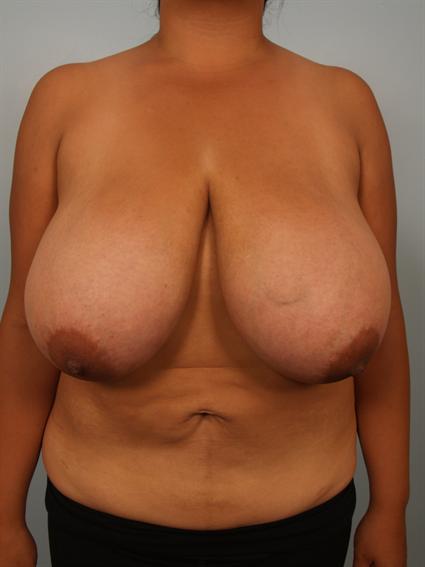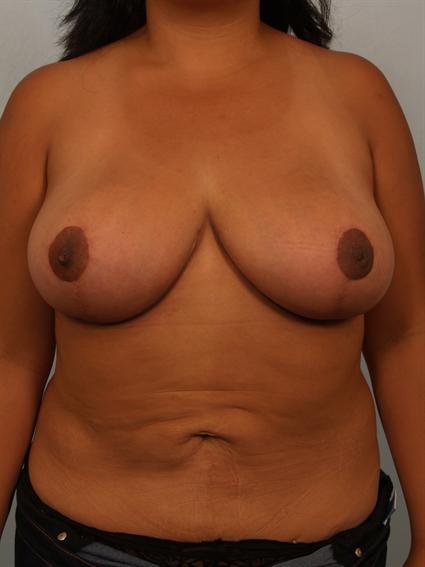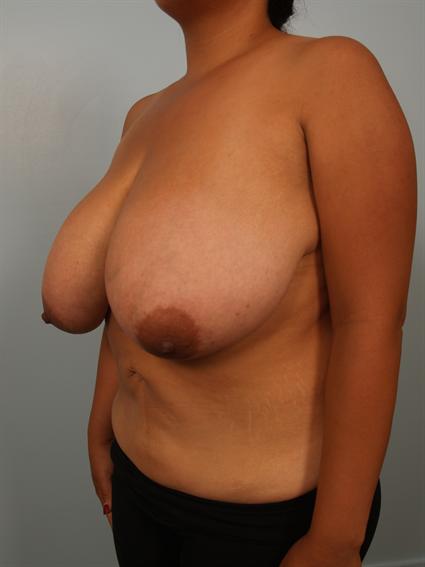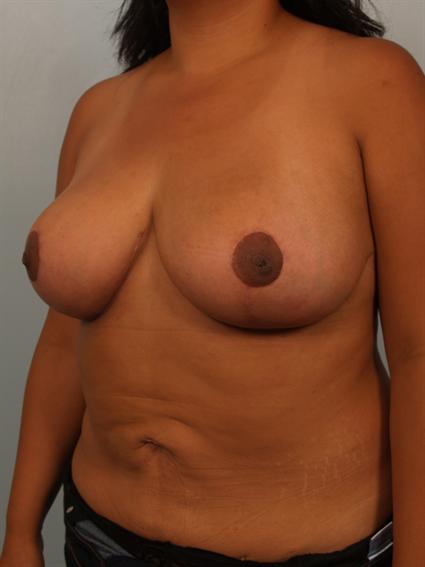 Breast Reduction
Persistent back, neck, and shoulder pain bothered this 31-year-old woman, and she had difficulty participating in any physical activities. Her bra straps also caused significant grooves in her shoulders.
The appearance of her abdomen before the procedure is the result of overly aggressive liposuction that was performed by another surgeon.
Dr. Cohen used an anchor incision during the surgery, but you can see that the scars on the underside of the breasts are barely visible.
This patient was thrilled with both the aesthetic outcome and the dramatic improvement in her physical symptoms. Dr. Cohen finds it to be very gratifying to help women relieve the discomfort associated with overly large breasts.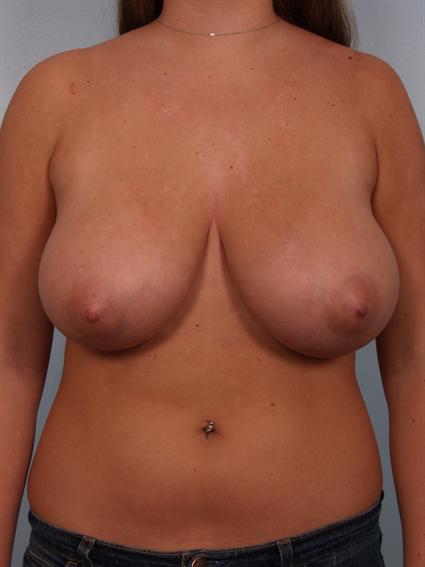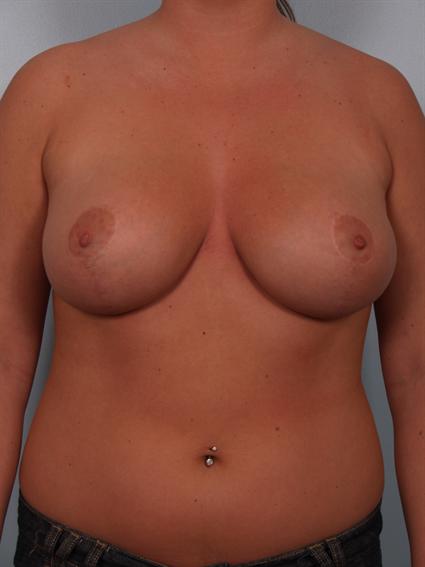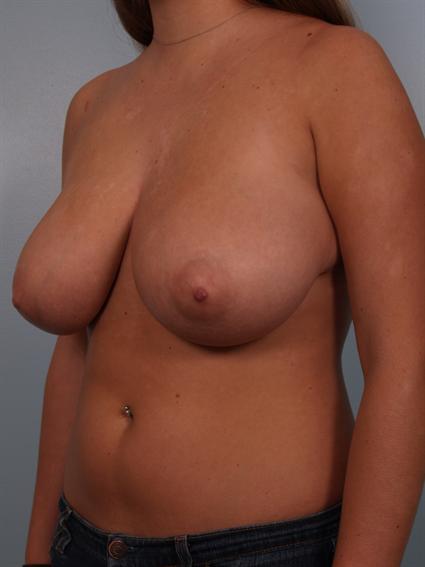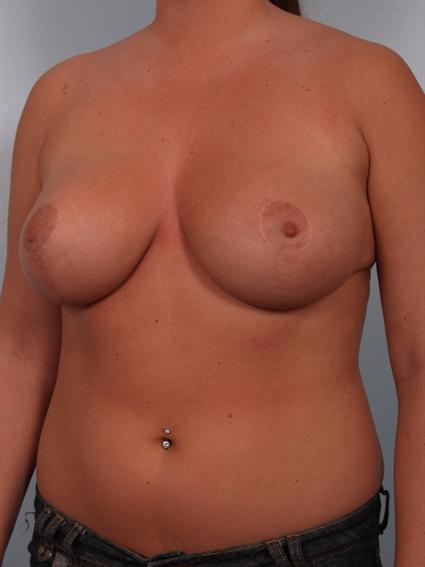 Breast Reduction
Like many women considering breast reduction, this 23-year-old patient suffered from neck and back pain, discomfort from bra straps, and had a hard time being physically active because of the size of her breasts.
Scars are the primary concern for most breast reduction patients, but in most cases, meticulous surgical technique and proper incision care minimize the appearance of scars over time.
This patient's reduced breast size gave her a slimmer, longer-waisted appearance. Since her surgery, she has told us that she's very happy because she can now exercise much more easily.
Dr. Cohen very much enjoys helping young women who make the decision to get breast reduction surgery because it makes them feel more comfortable with themselves, both physically and in their confidence.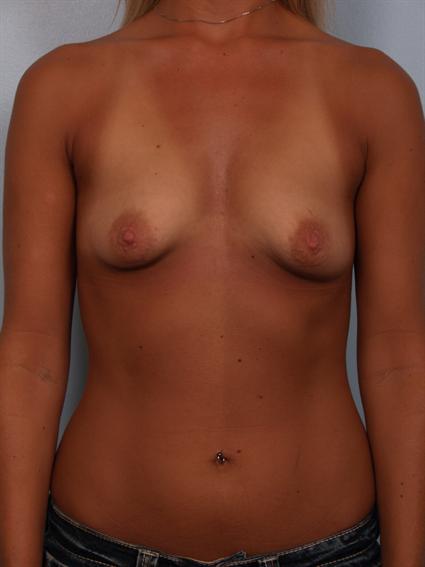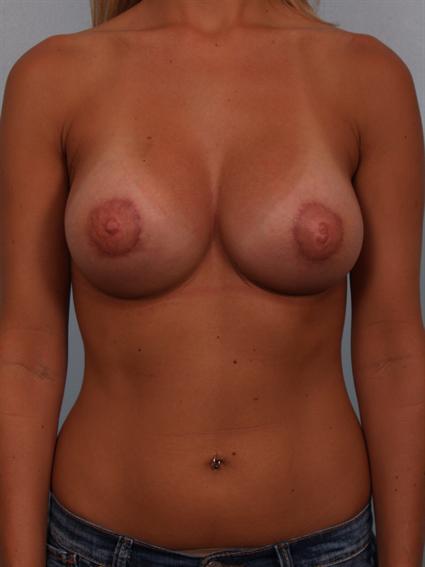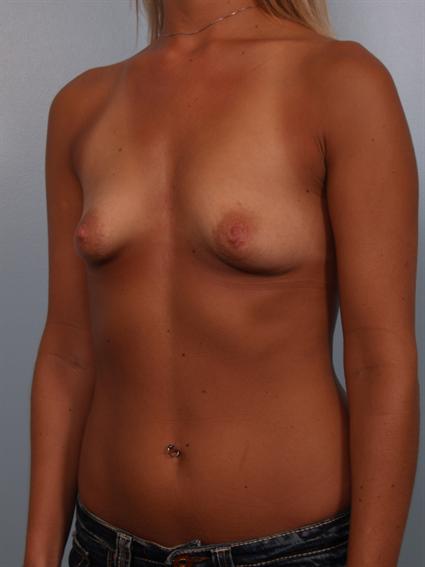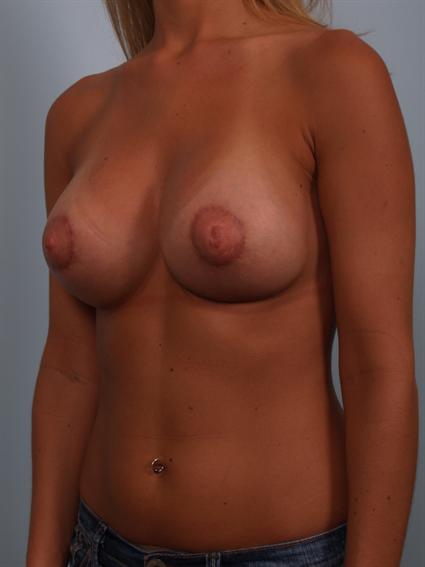 Breast Augmentation/Breast Lift
This is the kind of case that truly demonstrates how breast augmentation can boost a patient's confidence.
This patient is a 31-year-old woman with a variation of tuberous breasts, a condition characterized by narrow, cylindrical breasts, often with "puffy" areolae. She wanted to improve her breasts' shape and increase their size to make them proportional to her body.
Using silicone implants and a circumareolar mastopexy, Dr. Cohen was able to create both rounder and larger breasts and correct the tuberous condition, resulting in an aesthetically-pleasing result that is more feminine, youthful, and proportionate to her body.