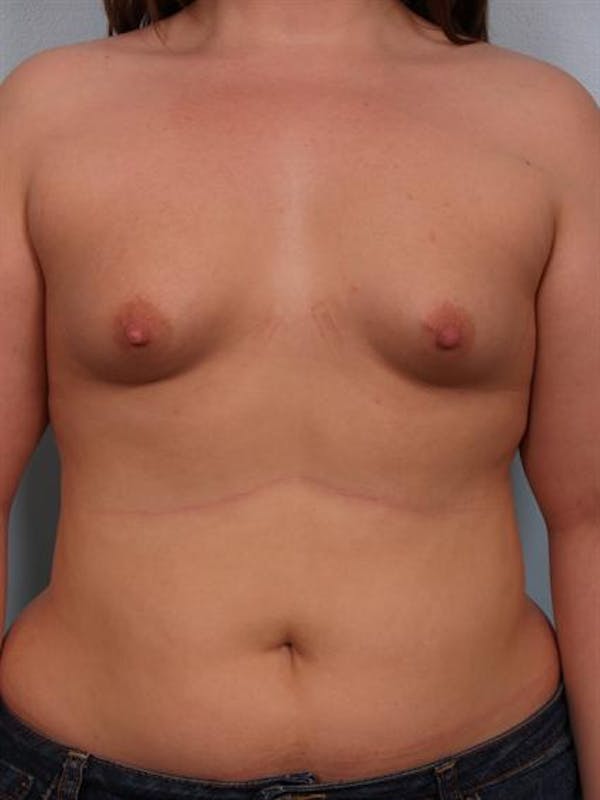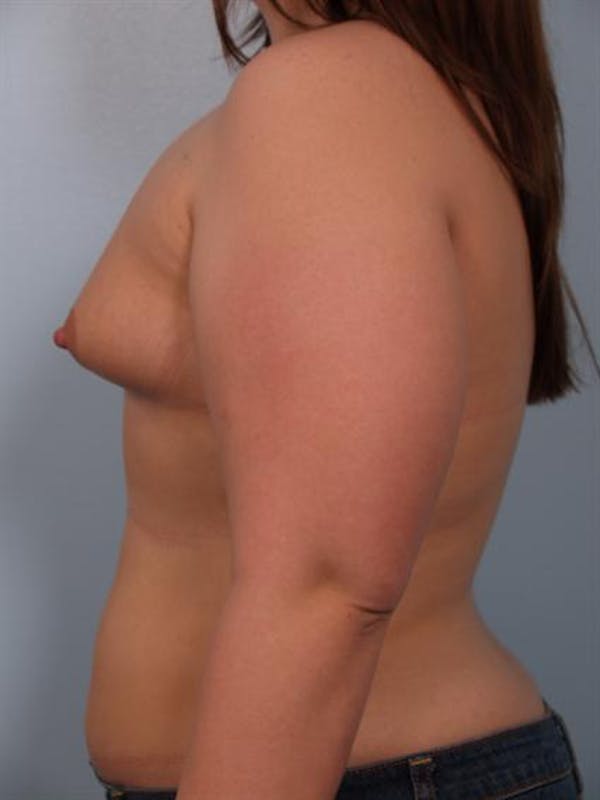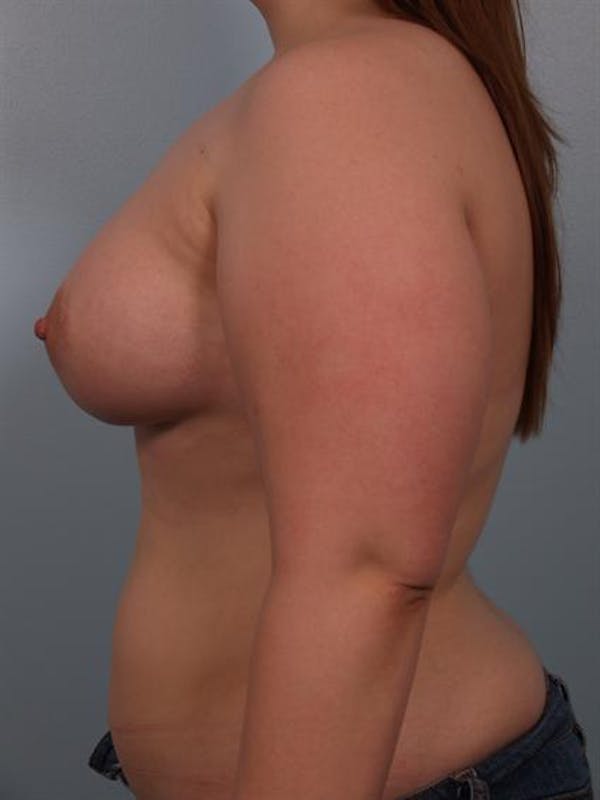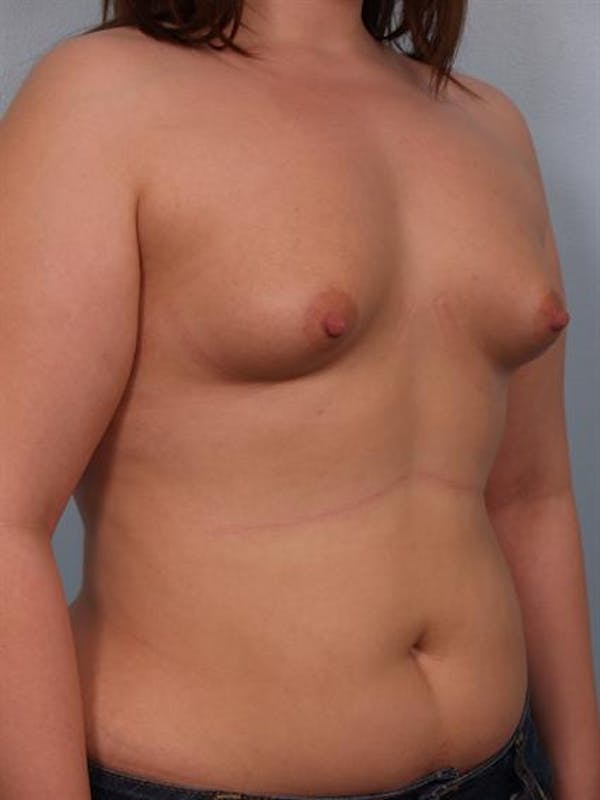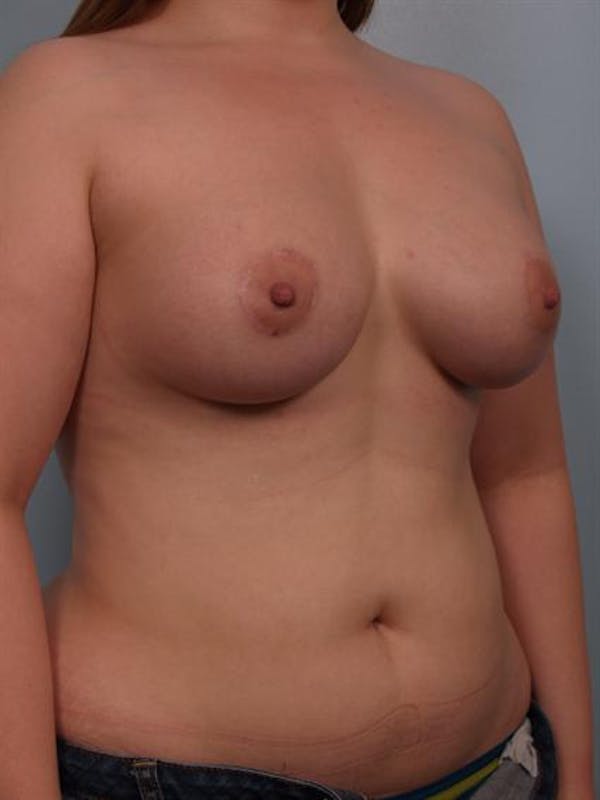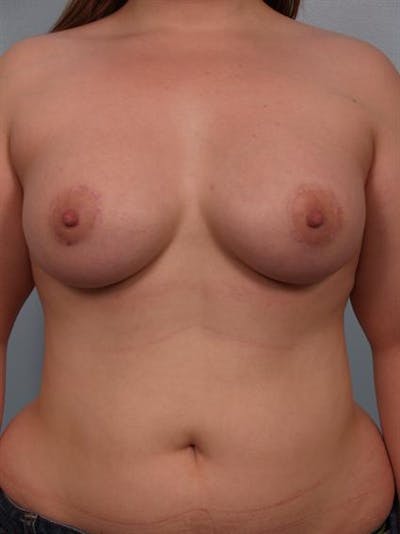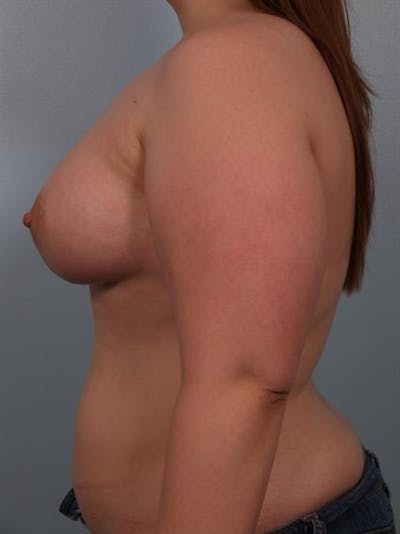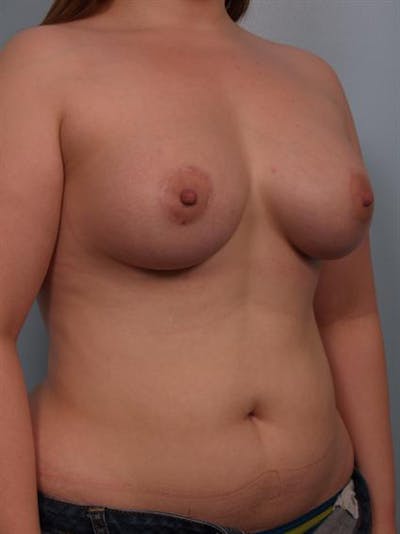 This young woman in her early 20s came to my medical practice with interest in breast augmentation surgery. She felt that her breasts were too small and was unhappy with their "pointy" shape.
On examination, I felt that this patient had a very mild version of tuberous breasts with very tight skin of the lower breasts, wide cleavage, and low set areolas. I recommended a tuberous breast sugery procedure that included breast augmentation with silicone implants to enhance the size and shape of the breasts, internal release of the lower breast tissues to allow the breasts to expand, and circumareolar mastopexy (tightening around the areolas) to "round out" the breasts and raise the areolas.
During surgery, I used a 450cc implant on the left and a 425cc implant on the right to balance the size of her breasts. By performing the internal breast release and the circumareolar mastopexy (breast lift), I was able to significantly improve the patient's cleavage and breast shape.
While initially her breasts were very tight due to the nature of her breast skin, within a few months the tissues relaxed and her breast shape and proportion improved. She is extremely happy with her new appearance, and she and her mother both notice a major boost in her self confidence.
Tuberous breast surgery is one of the most rewarding procedures I perform for my Santa Monica patients.
Provider: Dr. Cohen