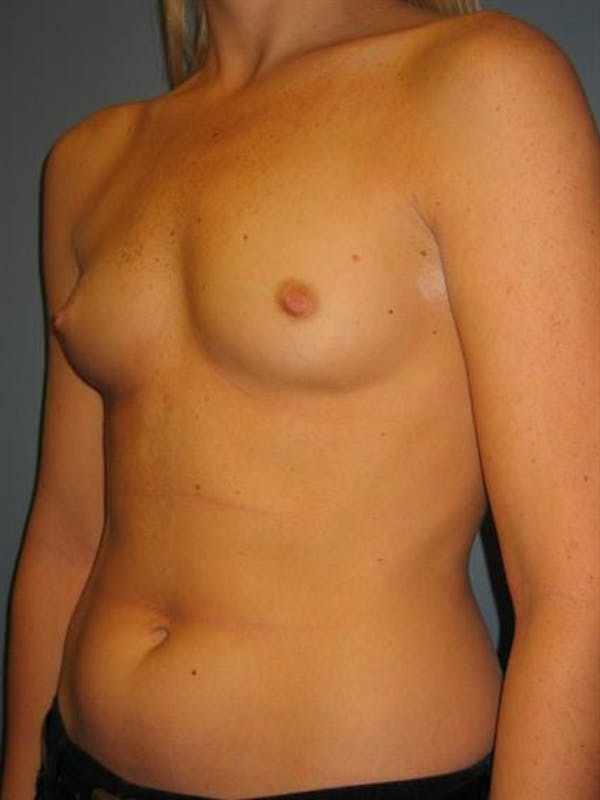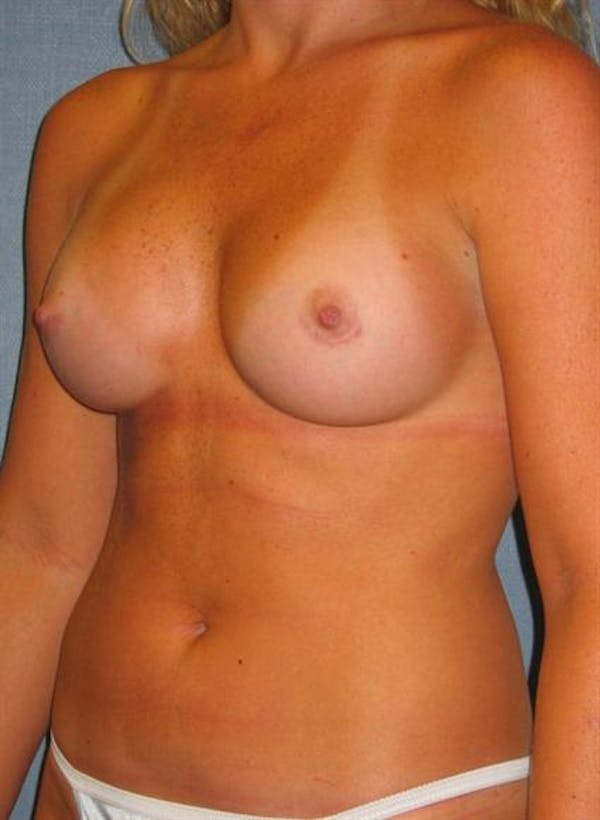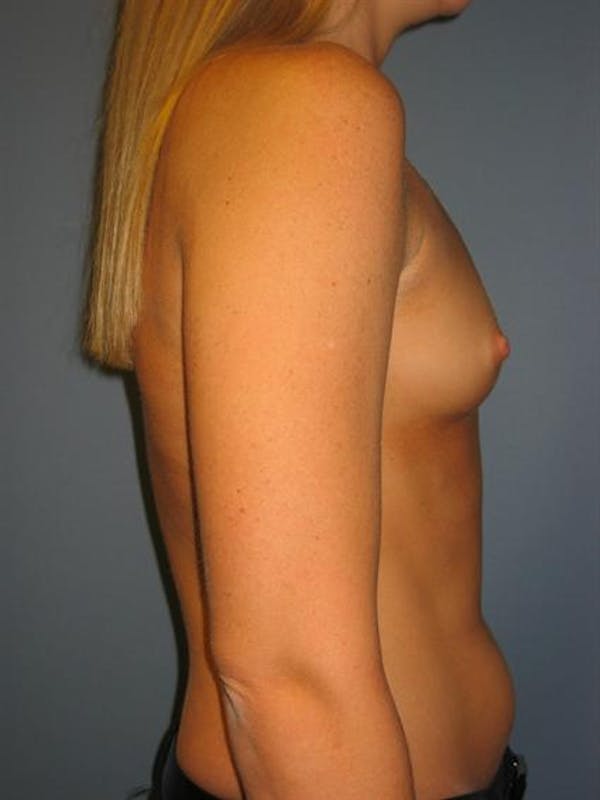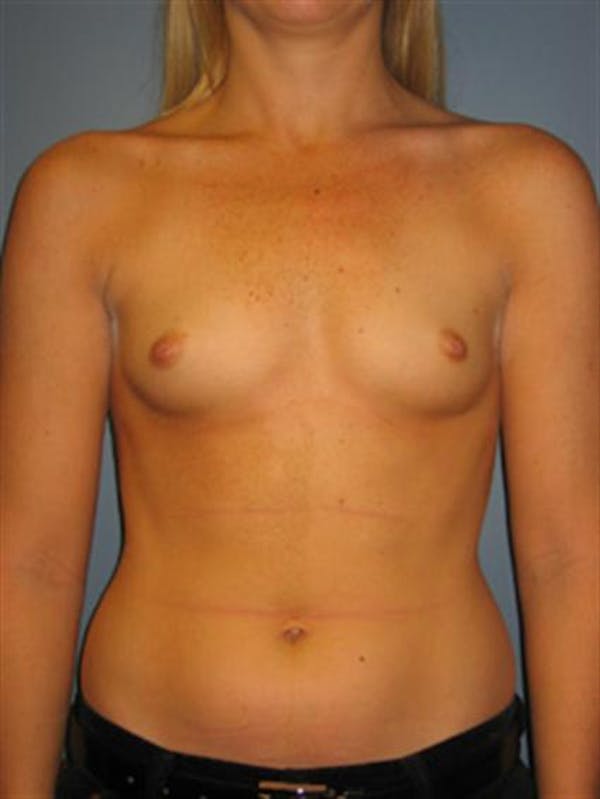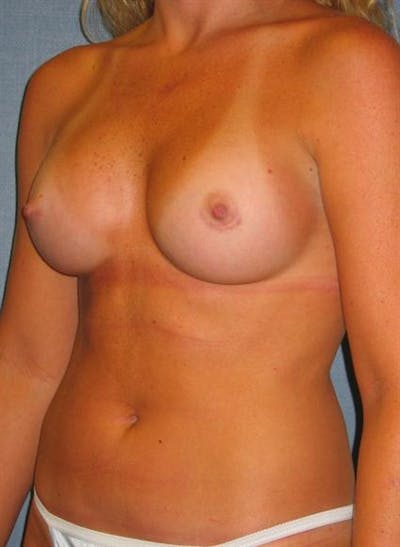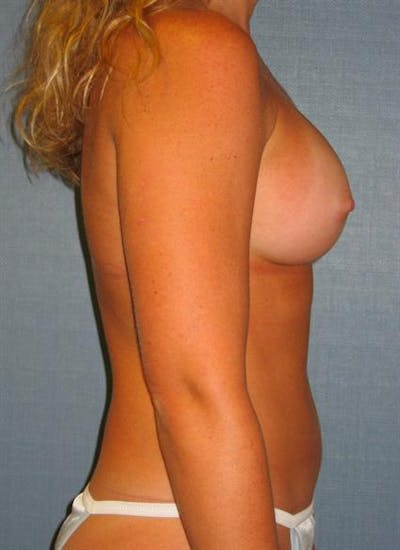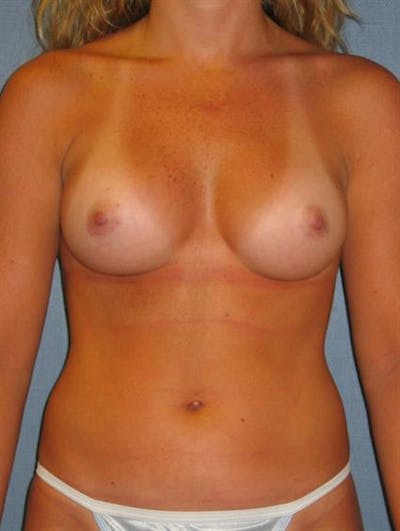 This is a 31 year old athlete who came to my medical office seeking a breast augmentation and liposuction. Her breasts had always been disproportionate to her lower body, and she was interested in balancing out her upper and lower body. At the same time, since she was a competitive athlete, she wished to have natural-appearing, modest sized breasts.
Regarding her abdomen and lower body, despite daily exercise and a good diet, she had a few areas of diet resistant fat, which is often genetically inherited. In this patient's case, her lower abdomen was the primary focus of her dissatisfaction, but she also wanted improved contouring of her hips, flanks and thighs as well.
For her breast augmentation, I recommended placing the implants under the pectoralis muscles for the most natural appearing result. Placing implants under the muscle also allows the pectoralis muscles to massage the implants, reducing the risk of capsular contraction (firm scar tissue around the implants). I also recommended placing the implant through a "periareolar" incision (underneath the areola). In my opinion, this incision is extremely well hidden, and allows a direct approach to the breast pocket for maximum precision during surgery. Her implants were Mentor smooth, round, saline breast implants filled to 290cc.
For the liposuction, I used a power assisted liposuction for maximum accuracy and to reduce tissue damage and bruising. Approximately 300cc of aspirate was removed from the abdomen, approximately 150cc were removed from each flank and outer thigh, and approximately 75cc were removed from each inner thigh. In the end, this patient obtained a beautiful, natural, proportionate result that did not inhibit her from high-level athletics.
Provider: Dr. Cohen