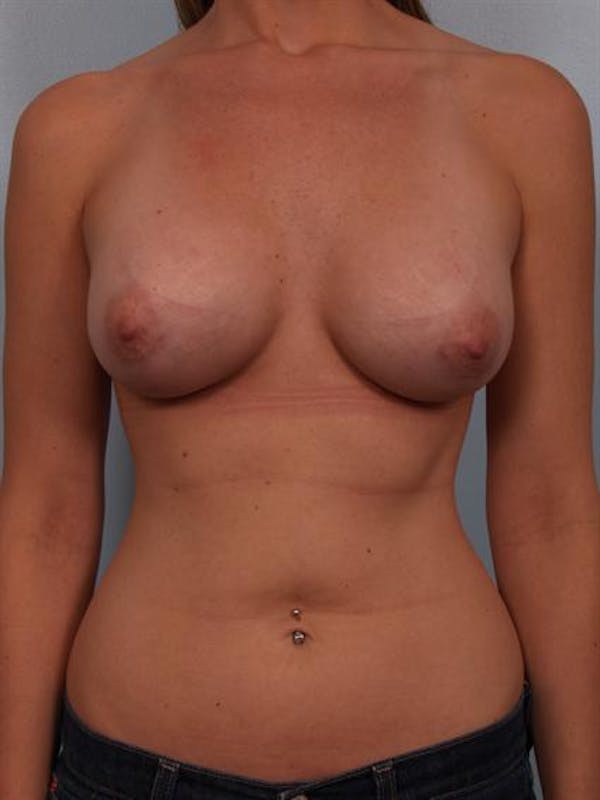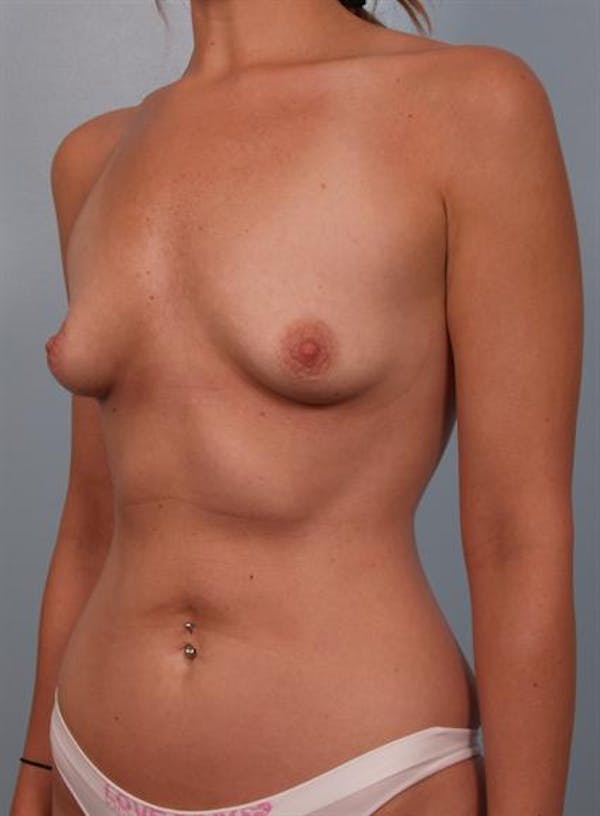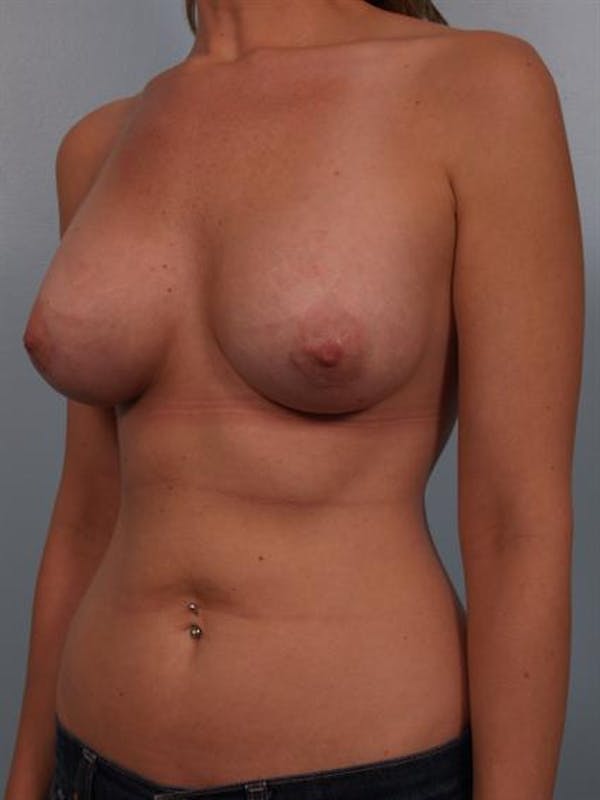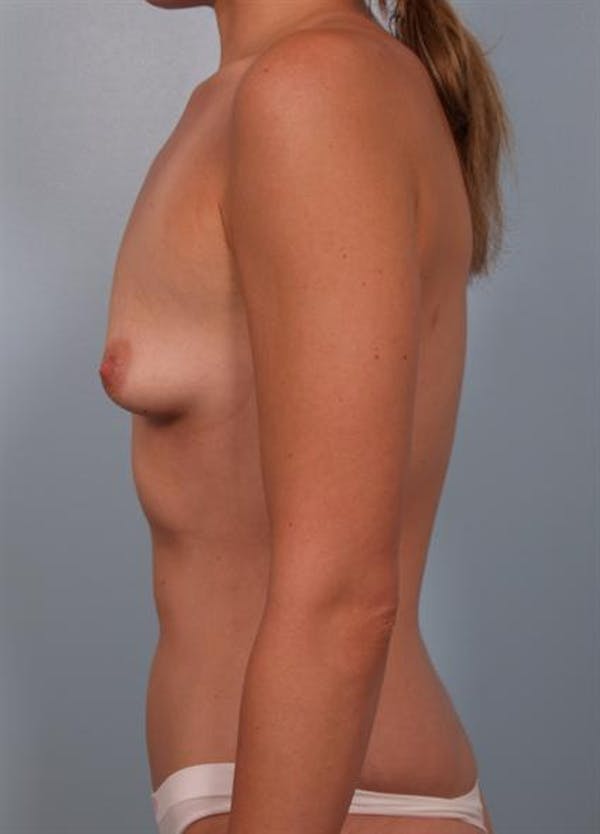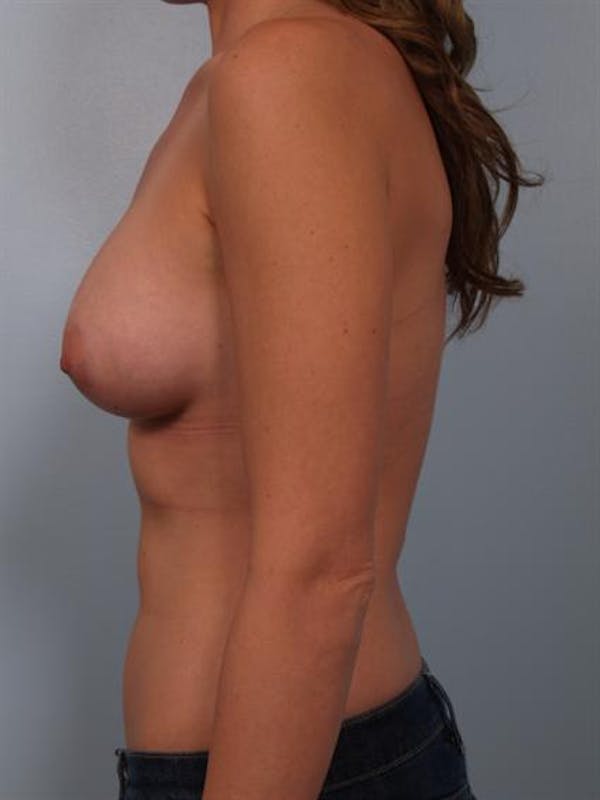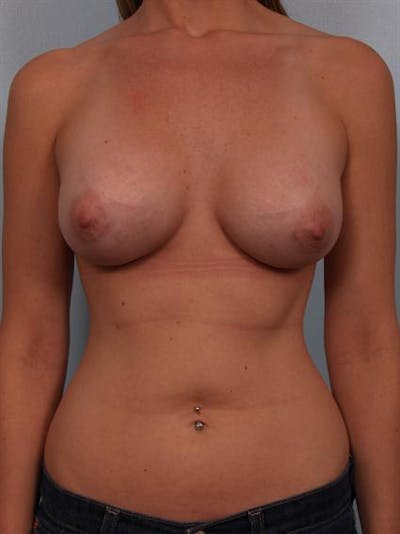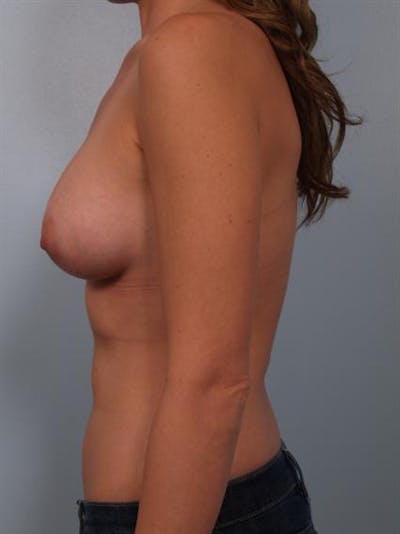 This 35-year-old mother was interested in receiving a combination of "Mommy Makeover" surgical procedures when she met with me at my office. She noted that after having children she had seen her breasts lose volume and her abdomen develop an unflattering bulge, so she felt that that a combination of the three most popular "mommy makeover" procedures - tummy tuck, liposuction, and breast augmentation - would meet her needs most completely.
After examining her shape and discussing her goals, I agreed that this patient would be an excellent candidate for a breast augmentation and tummy tuck, and liposuction for the love-handle areas (flanks). This patient wished to go from a B cup to a natural appearing C cup, so to ensure balanced results I selected Mentor smooth round 325cc high profile cohesive silicone gel implants, which I placed through an incision in the areolas and positioned sub-muscularly for the best overall appearance.
For her body sculpting procedures, I performed a full abdominoplasty (tummy tuck) with extensive internal muscle tightening to correct her bulging abdominal wall. I also removed a significant excess of lower abdominal skin and removed excess fat from the flanks using power-assisted liposuction.
The patient healed very well after her Mommy Makeover cosmetic surgery and was extremely pleased with her natural appearance, improved contours, and balanced upper and lower body proportions. Her breasts are now much shapelier, and her abdominal area looks firm and smooth.
Provider: Dr. Cohen