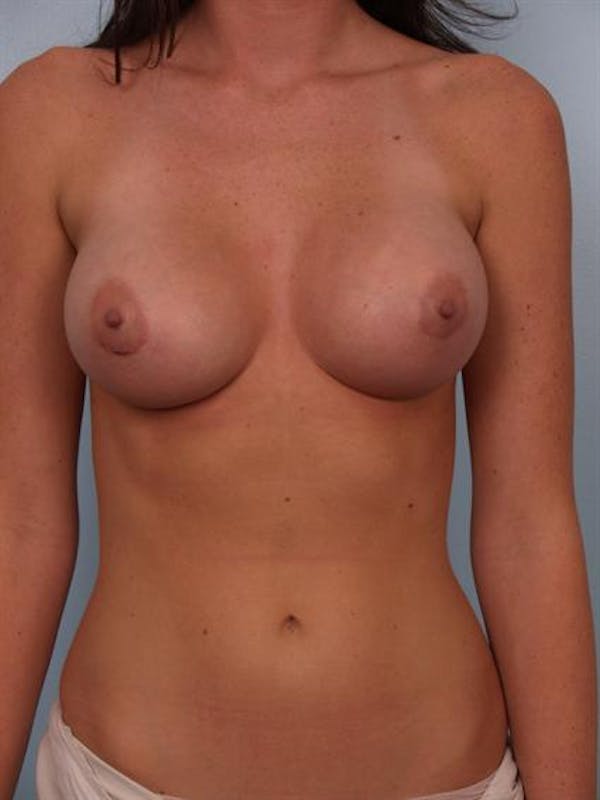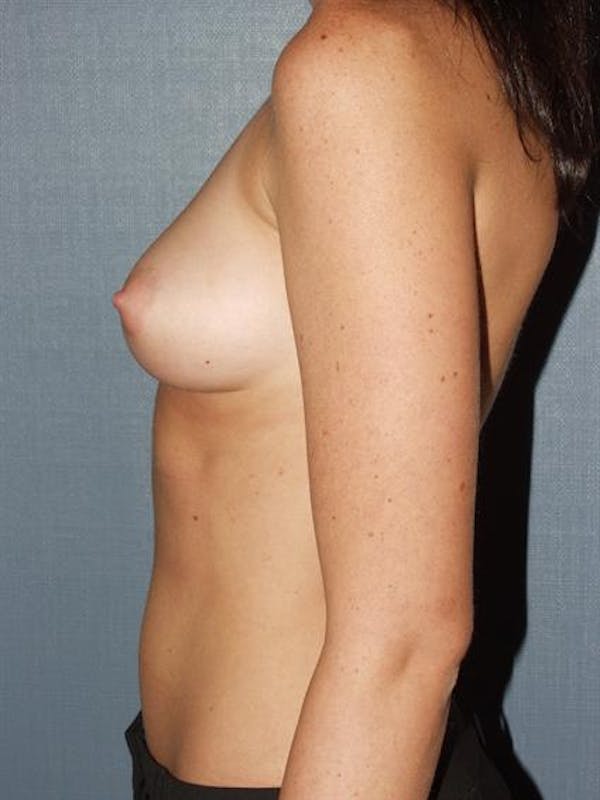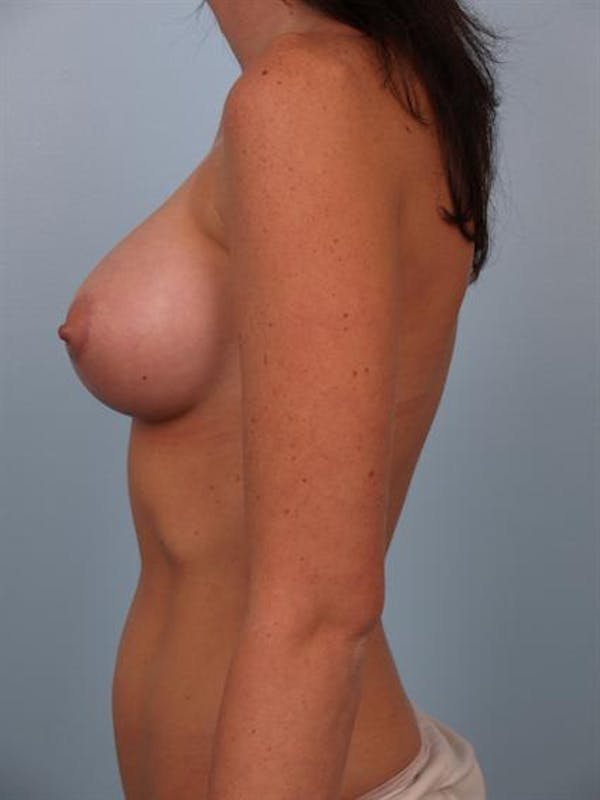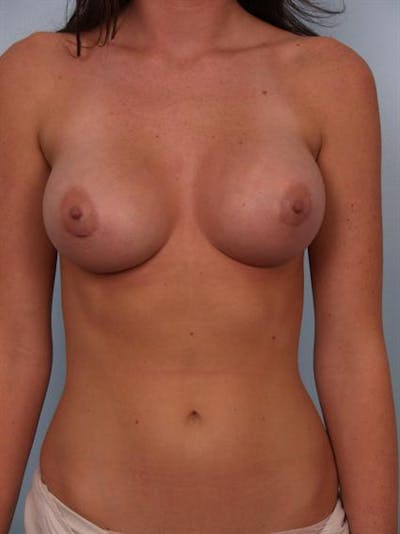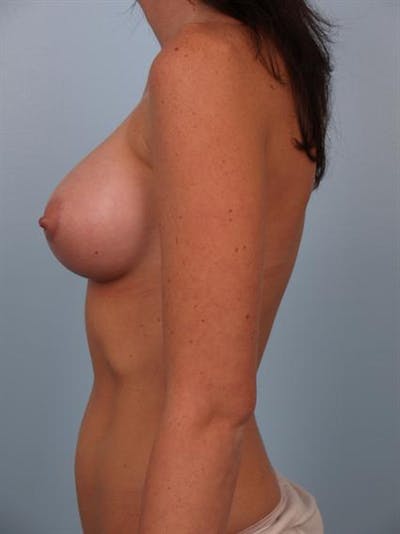 This is a 23 year old patient who came to my practice regarding issues with her breasts. This patient was concerned with her asymmetry, as her left breast was significantly higher and smaller than her right breast. Additionally, she wanted to go from a 34 small C cup to a full C. Her goal was to be as symmetric and natural appearing as possible.
For this particular patient, I recommended a bilateral breast enlargement using different sized implants to correct her asymmetry. I also explained that I would need to lower the left breast fold and internally divide some of the breast tissue to allow the implant to settle properly and match the right side.
In this patient, I ended up using Mentor smooth, round, moderate profile saline implants. These were placed through the lower part of the areola, and the implants were placed under the pectoralis (chest) muscles to provide the most natural results. The final sizes were 225 cc on the right and 275 cc on the left.
The final result was a very natural, symmetric appearing breast augmentation. The patient was extremely happy with her results and felt that all of her goals were achieved.
Provider: Dr. Cohen