What does tuberous breast correction address?
If one or both of your breasts have a narrow, cylindrical shape, high creases under the breasts, wide cleavage spacing and/or oversized, "puffy" areolas, you may have tuberous breasts.
This is a condition that Dr. Robert Cohen can address with tuberous breast correction in Beverly Hills.
Many female patients who have experienced a great amount of embarrassment and self-consciousness due to the appearance of their breasts come to seek help from Dr. Cohen. He performs this challenging procedure in order to help women achieve an aesthetically pleasing breast shape and position, which can dramatically improve their body image and confidence.
If you have tuberous breasts and want to improve their appearance, Dr. Cohen will be very happy to meet with you at his office and answer all of your questions. Request a consultation or call (310) 288-0641 to schedule an appointment.
Tuberous Breast Surgery Patient Photos
WARNING:
This feature contains nudity. Please click OK to confirm you are at least 18 years of age and are not offended by this material.
OK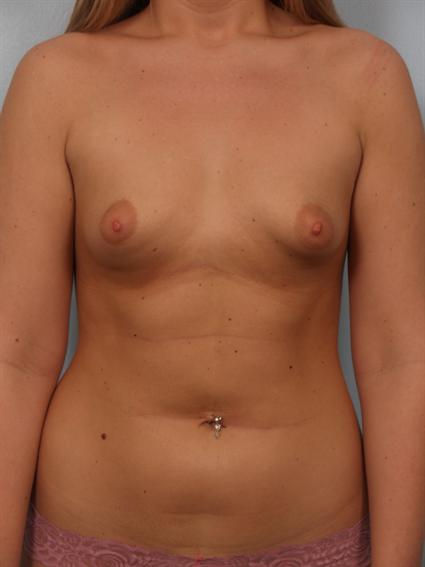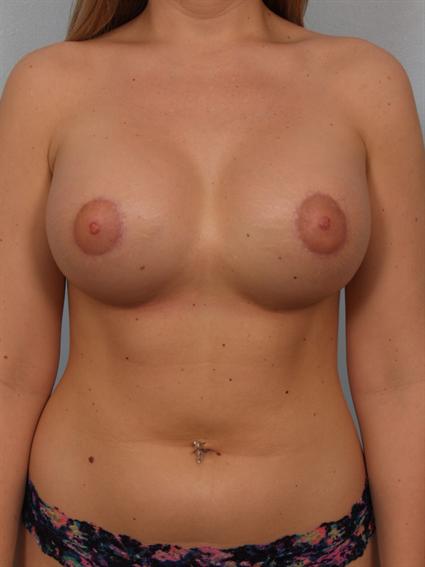 About this patient
This patient is in her early 20's who presented to my office with complaints of unnatural appearing breasts, which were too small. The left breast had a higher inframammary crease consistent with mild tuberous breasts. I felt the patient would benefit from bilateral breast augmentation...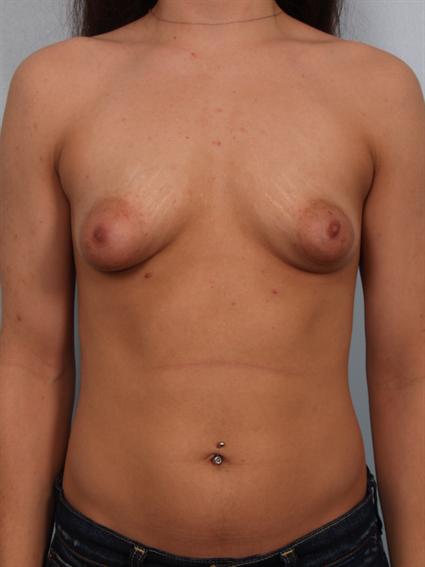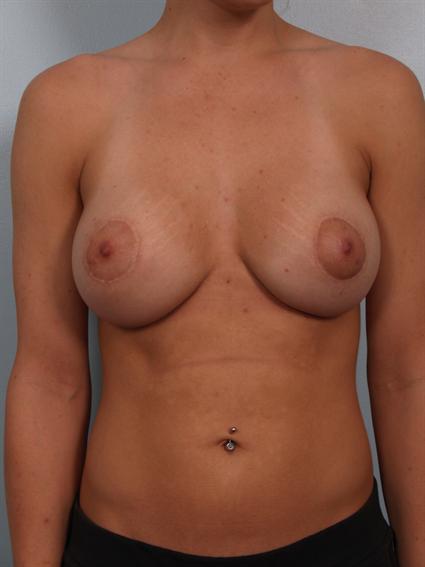 About this patient
This 32-year-old patient came to my practice because she felt that her breasts were disproportionately small and did not like their pointy shape. On examination, I determined that she had tuberous breast deformity. This condition causes excess tightness of the lower breast...
View More
What are tuberous breasts?
Tuberous breasts, also called tubular breasts, result from a congenital condition that develops in some women during puberty.
It ranges in severity from very mild unevenness to extreme breast deformity. Either one or both breasts may be affected, and the condition can take different forms in different patients. These can include:
Small breasts due to insufficient glandular tissue (hypoplasia)
Breasts that sit high on the chest
Breasts that are widely spaced apart
An abnormally high breast crease (inframammary fold) or no breast crease at all
Puffy, oversized areolas caused by breast tissue that has herniated into the looser skin of the nipple and areola
A significant difference in size and/or shape of the breasts (asymmetry)
Overhanging or droopy breast skin
Downturned nipples
With this condition, the breast does not grow into the typical round shape because it's constrained by the tight skin and the fold. Instead, the breasts end up narrow and elongated, resembling (in more severe cases) tubers such as sweet potatoes, hence the name "tuberous breasts".
A complex yet life-changing surgery
Many people incorrectly believe that tuberous breasts can be corrected by simply placing a breast implant during breast augmentation surgery. Generally, correction includes implant placement, internal tissue release, glandular tissue resection and usually a circumareolar mastopexy (around the areola skin tightening). Tuberous breast correction can sometimes take more than one surgery to achieve optimal results, with the secondary surgery including fat grafting or further skin resection. Tuberous breast surgery can be one of the most challenging breast procedures a plastic surgeon performs, however, when performed properly it can create dramatic improvements in a patient's appearance and self confidence.
This procedure requires a significant amount of training and experience, and few cosmetic plastic surgeons in Beverly Hills or the country truly specialize in this corrective surgery.
A specialist in tuberous breast correction
Dr. Cohen has helped many women with varying degrees of this disorder to have fuller, rounder, more natural-looking breasts. The surgery to correct this issue is sometimes done in a single stage, but also may require multiple stages depending on the severity of the condition.
As with all of Dr. Cohen's surgical procedures, he will look at each tuberous breast case as a unique challenge, and the techniques that he uses will be customized to meet the individual's specific needs.
Am I a candidate for
Tuberous Breast Surgery?
When you have your consultation with Dr. Cohen, he will spend a significant amount of time getting to know you personally and reviewing your medical history. He will also perform a physical examination and will explore your reasons for seeking cosmetic surgery.
Good candidates for tuberous breast correction share a few common qualities.
These are:
The patient is unhappy with the shape and size of her tuberous breasts
The patient has realistic expectations for the outcome
The patient understands that the correction may require more than one procedure to achieve optimal results
Once Dr. Cohen has determined that you are an appropriate candidate for tuberous breast correction, he will explain your options in detail.
Surgical Details for
Tuberous Breast Surgery
Dr. Cohen typically performs his tuberous breast correction surgery as an outpatient procedure.
General anesthetic is administered under the care of a board-certified M.D. anesthesiologist. Every procedure is adjusted to the patient's unique needs; however, every procedure does have a few areas in common. These include:
Lowering the inframammary fold to a more normal position
Scoring the breast tissue internally and expanding the constricted breast skin and tissue to create a rounder, more natural breast shape
Placing breast implants—often of different sizes to correct asymmetry—with consideration of textured anatomical implants due to their tendency for preferential lower pole tissue expansion
Possibly removing excess or abnormal breast tissue from behind the areolas
Performing a breast lift with incisions around the areolas (i.e., circumareolar mastopexy) to improve breast shape, reduce enlarged areolas, and elevate the nipples to a higher position
In most cases, Dr. Cohen can perform all of these corrections in a single procedure. However, in cases where the skin is exceptionally tight, these steps may need to be performed in different stages.
Dr. Cohen is also able to combine tuberous breast surgery with other procedures, such as liposuction or fat grafting, for a more comprehensive and dramatic enhancement.
Frequently Asked Questions