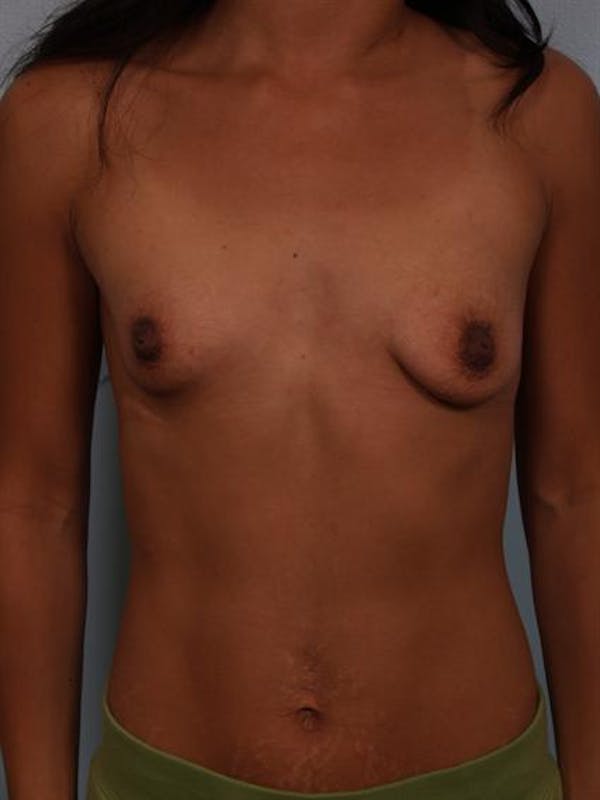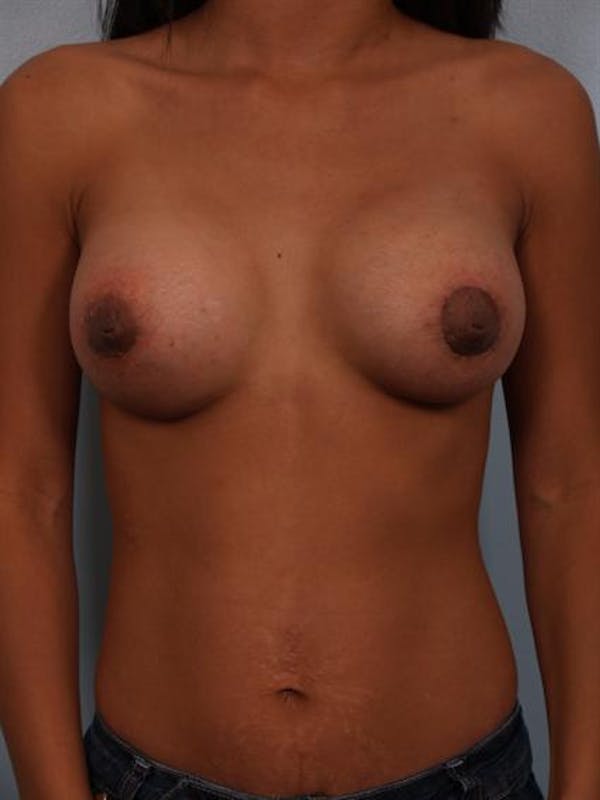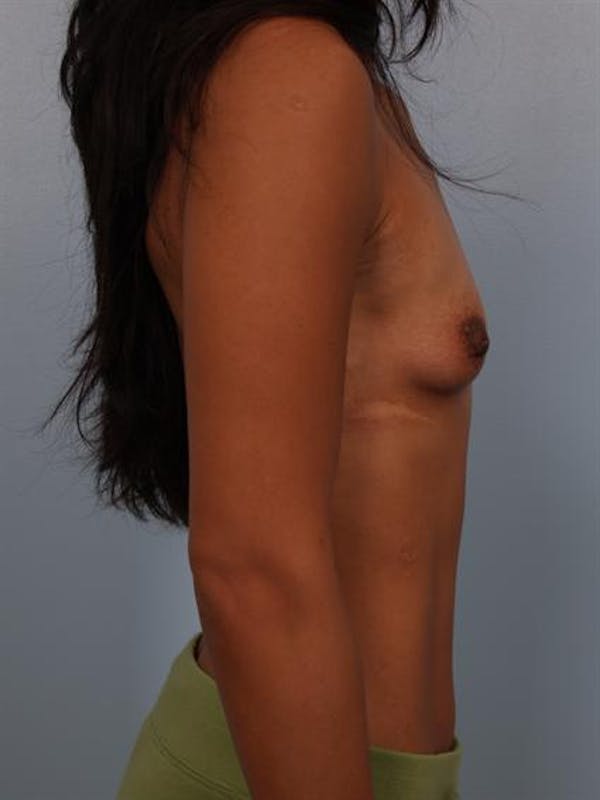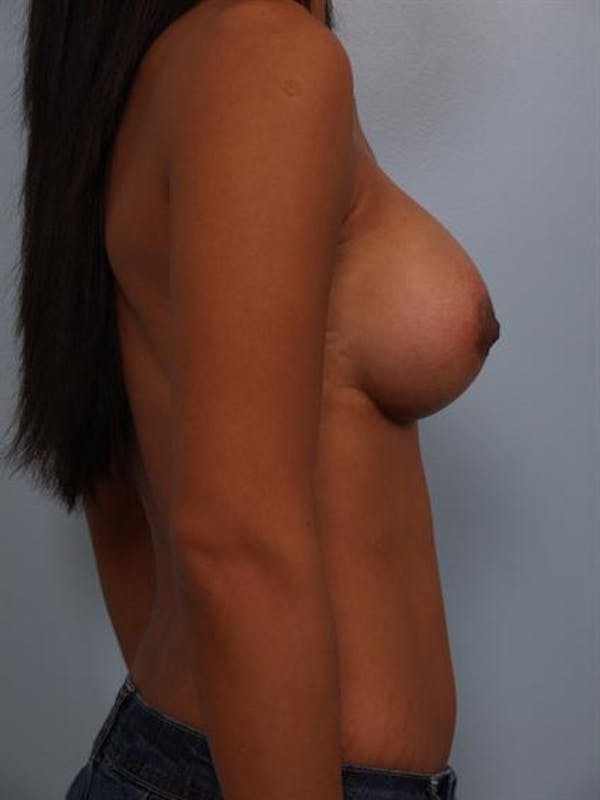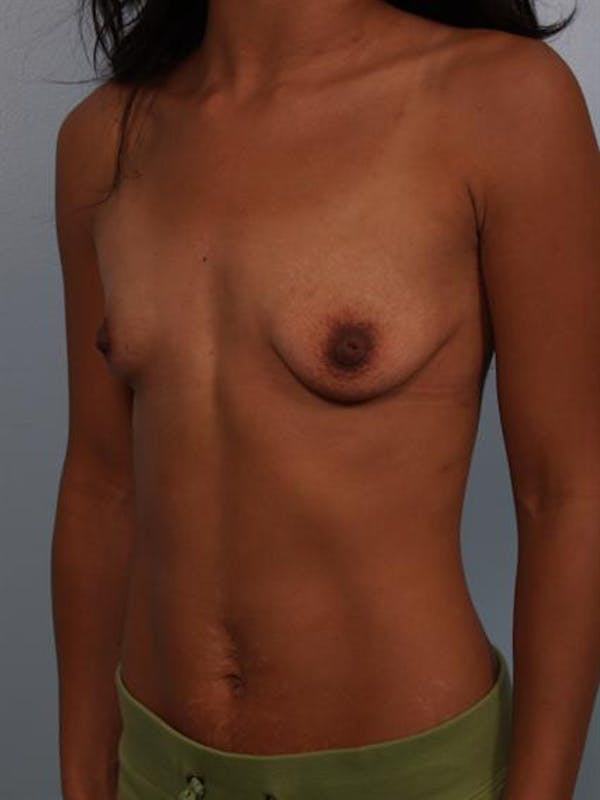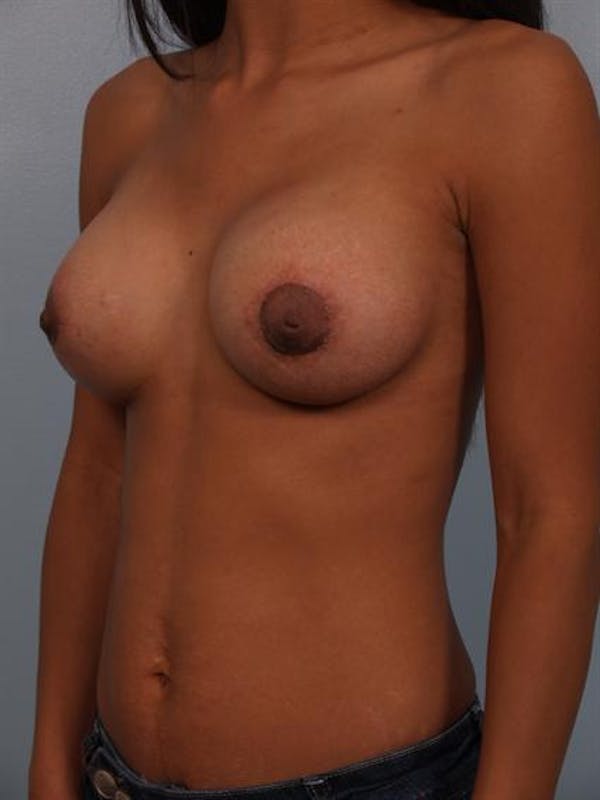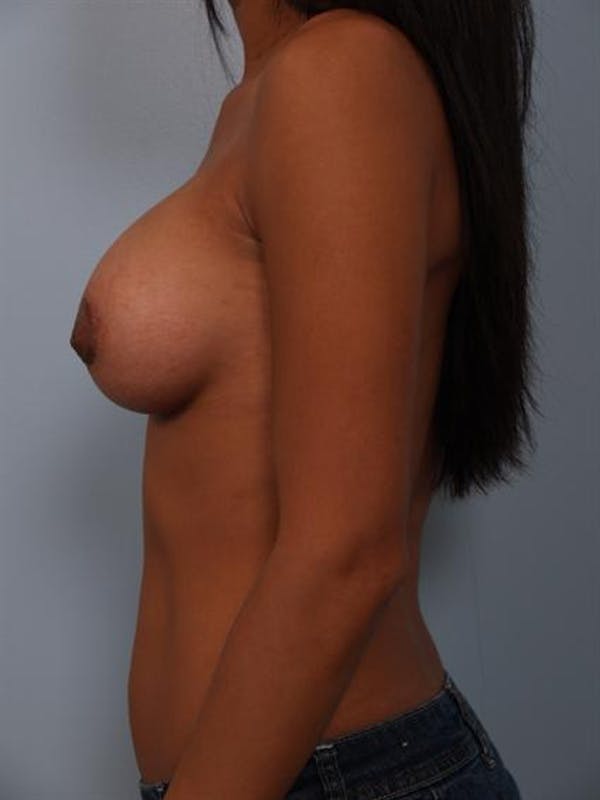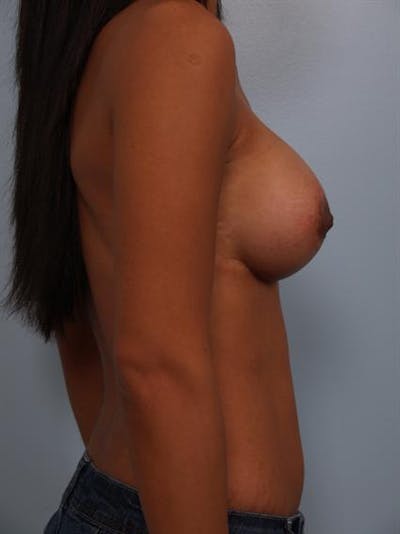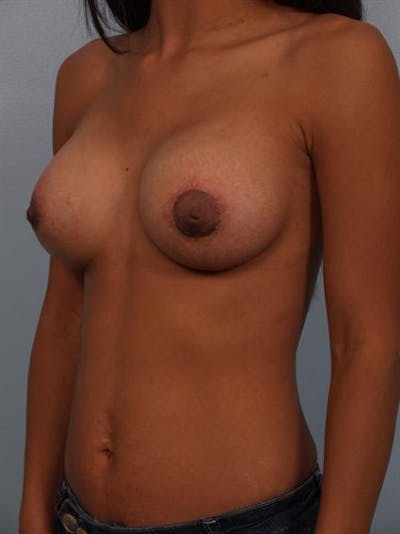 This patient is a 25 year old mother of two who presented to my practice with complaints of significant breast asymmetry and size smaller than desired. This patient wished to have better symmetry, and wanted to go from an A cup to a moderate C cup.
I felt that this patient's case would be somewhat challenging, as the right breast was simply too small, while the left breast had a larger areola and a significant drooping component as well. Further complicating matters, this patient was very thin, with relatively wide spaced breasts.
I recommended breast augmentation with silicone implants placed through the areolas and under the muscles for the most natural result. I also recommended a circumareolar mastopexy (tightening around the areola) on the left side to reduce the areola size and correct the breast drooping.
In the operating room, I tried multiple sizers to obtain the best shape, and felt that Mentor smooth, round, high profile 375cc cohesive silicone gel implants were the best fit for the patient. I also tightened the left breast around the areola to correct the drooping and to match the areola sizes.
The patient healed nicely and was extremely pleased with her new size, shape and symmetry. (Postoperative photos were taken at approximately 6 weeks after surgery. Please note that the mild redness around the areolas was due to steri-strips which I removed prior to photos.)
Provider: Dr. Cohen