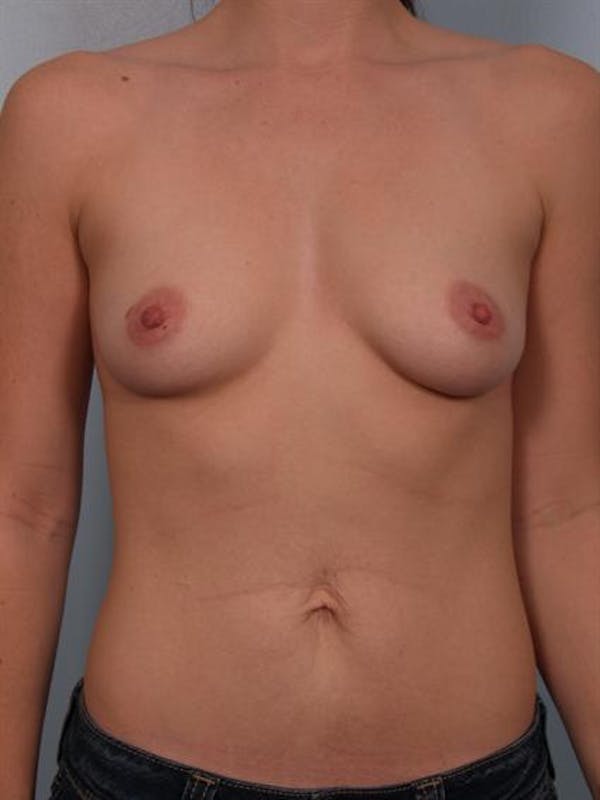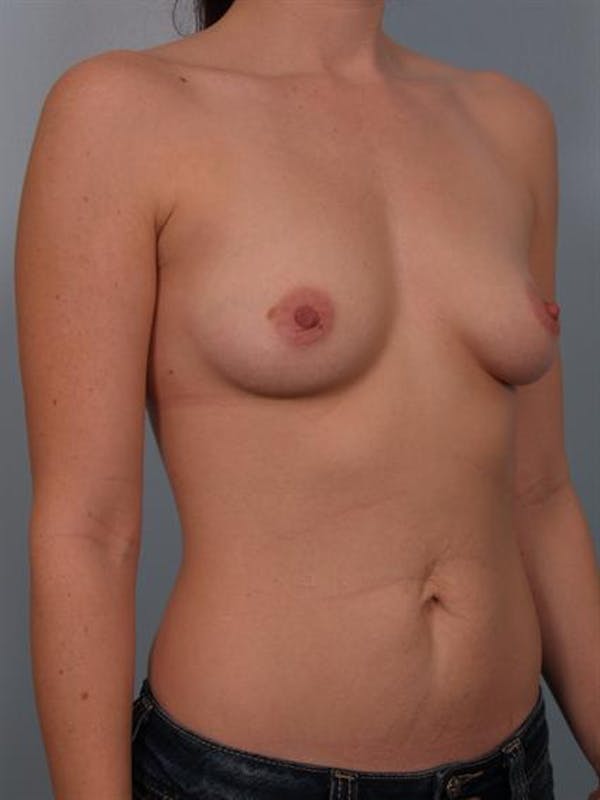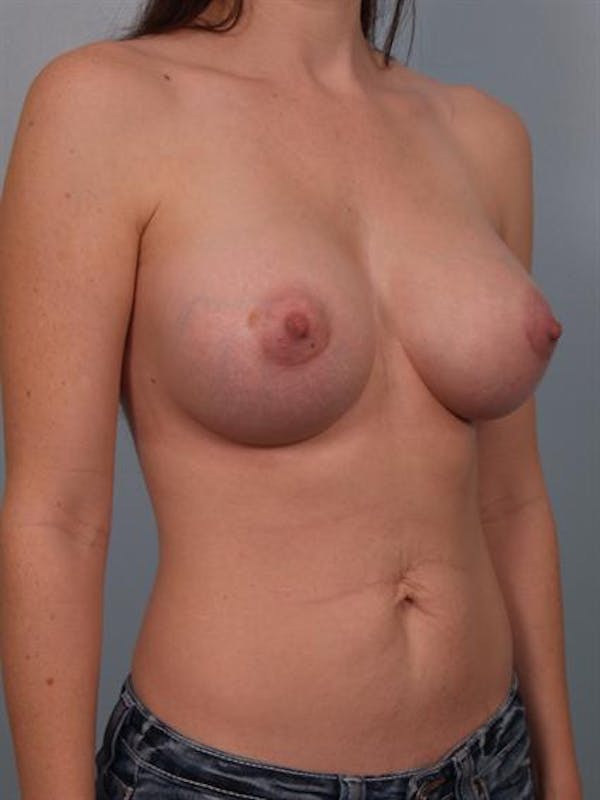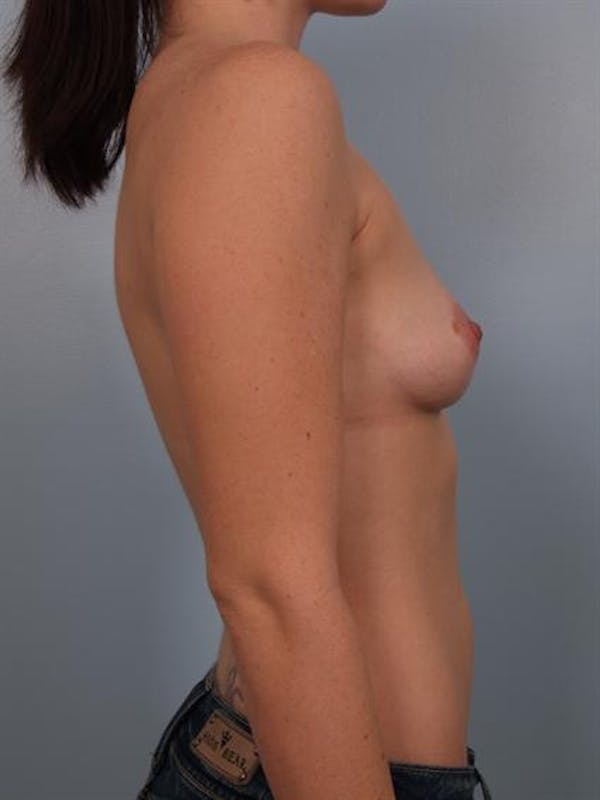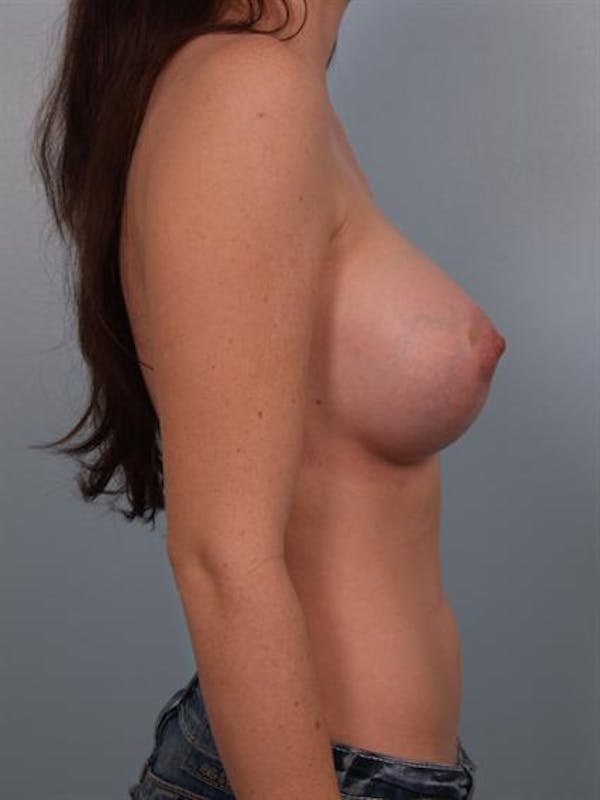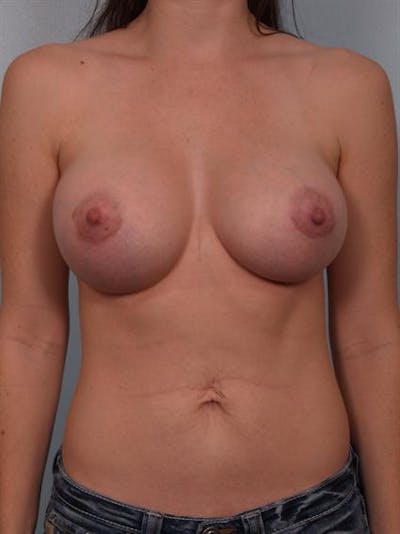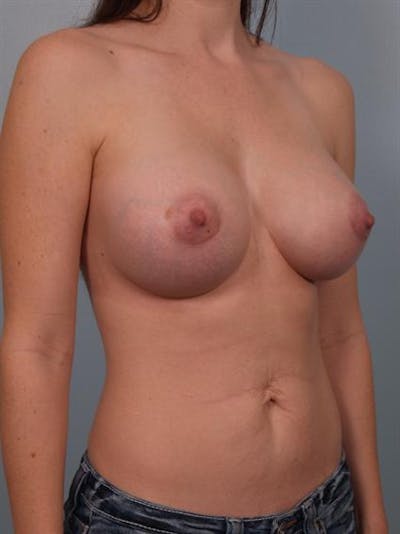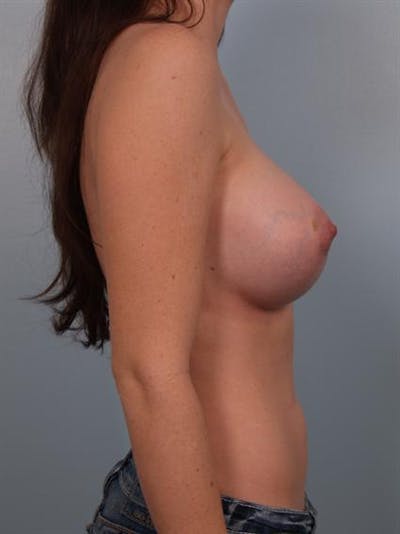 This patient is a 25 year old female who presented to my practice with interest in breast augmentation. This patient wished to have fuller, natural appearing breasts, and she also wanted to correct an asymmetry with regards to the shape and size of her breasts.
On examination, I felt that this patient would be an excellent candidate for breast augmentation, but I also knew that she would need extra care in order to correct her asymmetry. In particular, her right breast was tighter and smaller, while her left breast was larger and had more natural drooping of the lower breast skin.
In surgery, I performed a silicone breast augmentation through the areolas and under the chest muscles for the most natural result. Due to a significant preexisting size discrepancy, I used a 375cc implant on the left and a 450cc implant on the right. These were both Mentor smooth, round, cohesive silicone gel high profile implants. I also adjusted the internal breast pockets on both sides to improve overall shape and symmetry.
After surgery, the patient recovered nicely, and was extremely happy with her natural shape, fuller size and improved symmetry.
Provider: Dr. Cohen