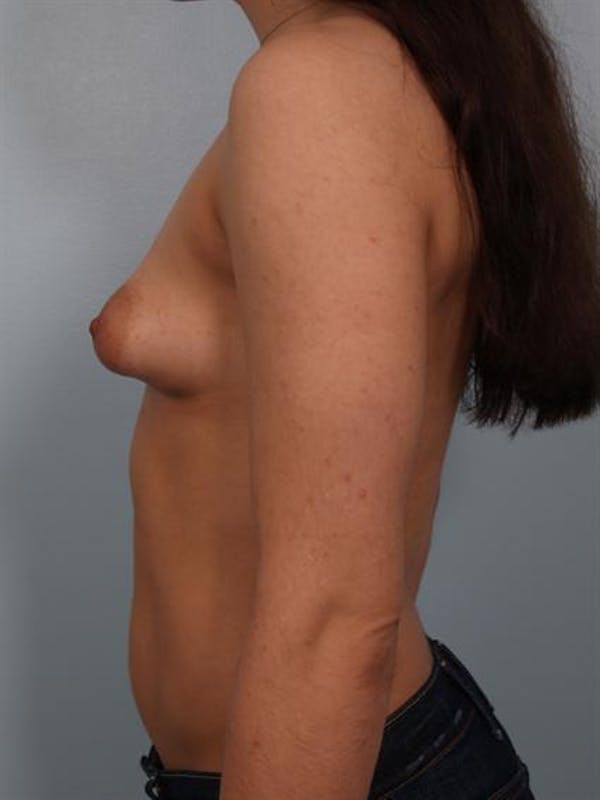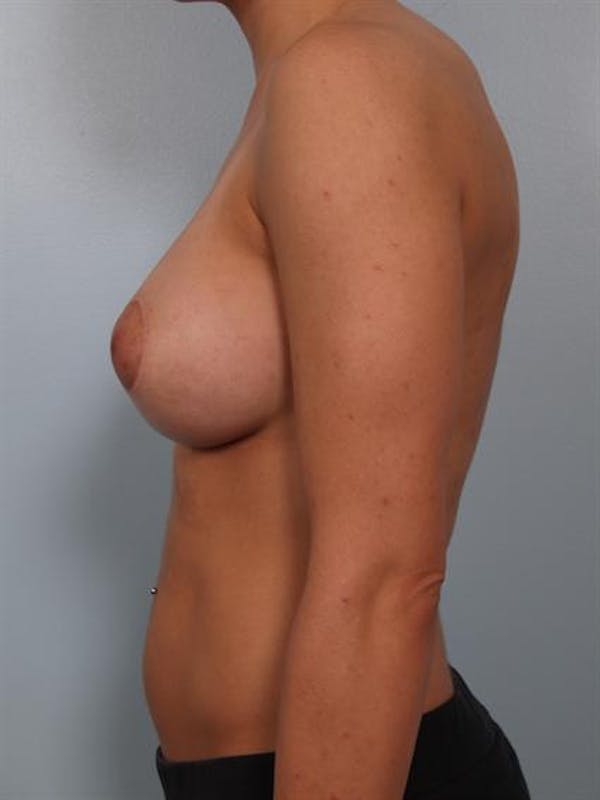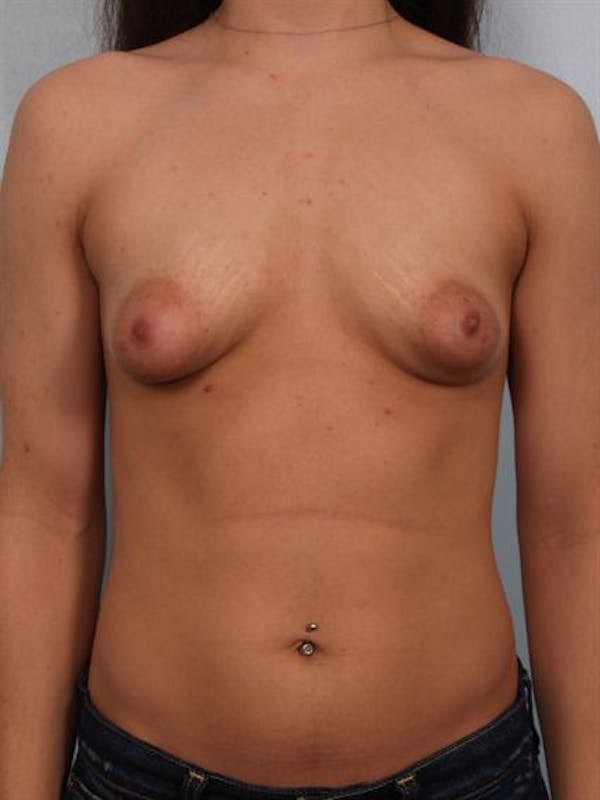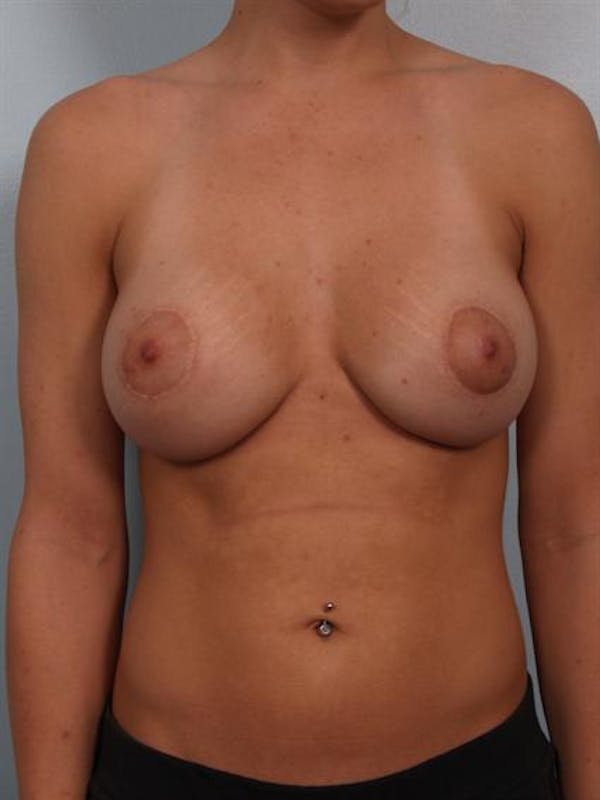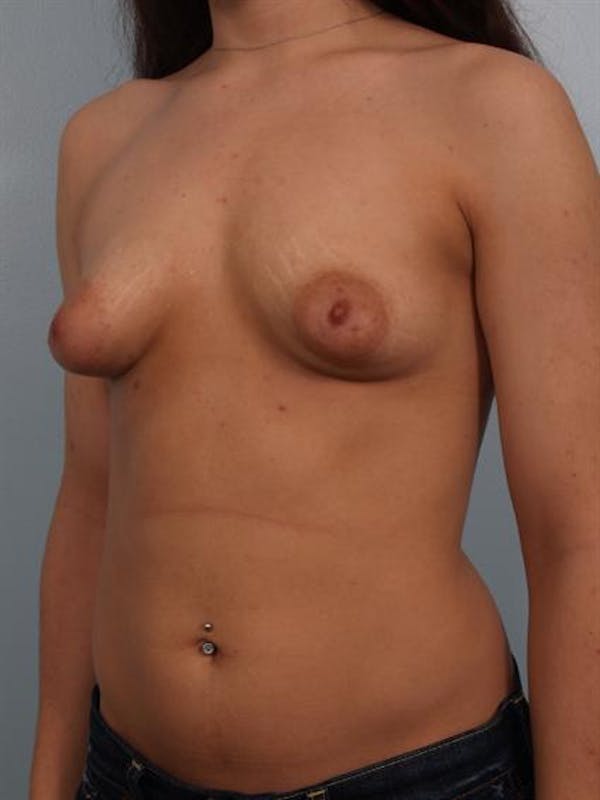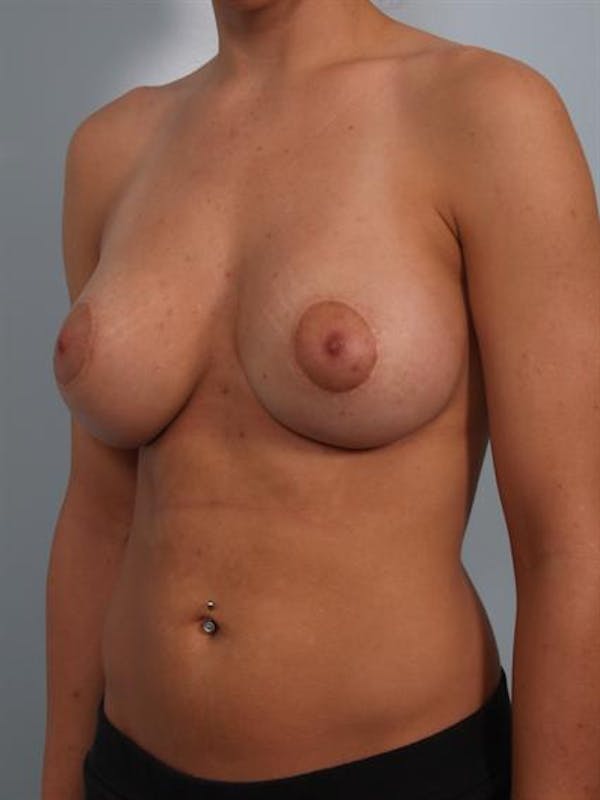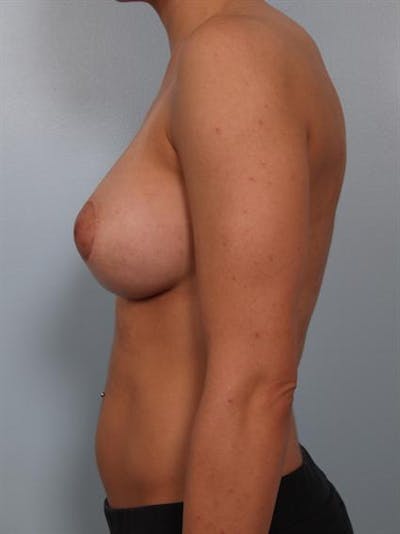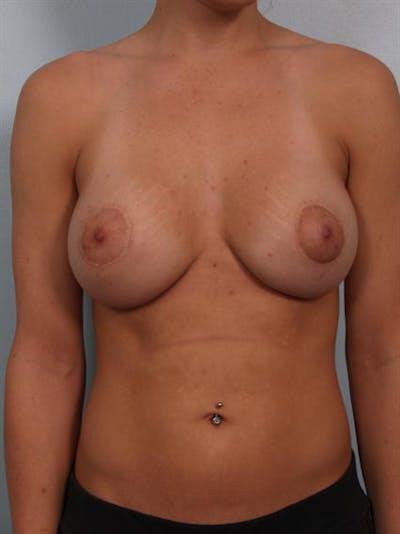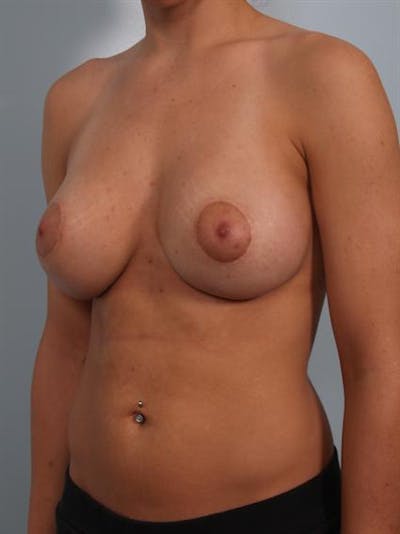 This 32-year-old patient came to my practice because she felt that her breasts were disproportionately small and did not like their pointy shape. On examination, I determined that she had tuberous breast deformity. This condition causes excess tightness of the lower breast resulting in a narrow, droopy appearance and puffiness of the areolas.
I recommended tuberous breast surgery that combined breast augmentation with circumareolar mastopexy (breast lift) to reshape the areolas and give her fuller, more rounded breasts.
During the surgery, I placed Mentor smooth, round, moderate plus cohesive silicone gel implants through the areolas and under the chest muscles. I also removed 26 grams of breast tissue on the right and 25 grams on the left to further enhance her breast shape. After this, I performed a circumareolar mastopexy to improve the breast shape and to elevate the nipples into a higher position.
Many women don't realize that tuberous breasts can be reshaped. I perform tuberous breast surgery in Santa Monica to help women feel more confident about the way they look.

Provider: Dr. Cohen