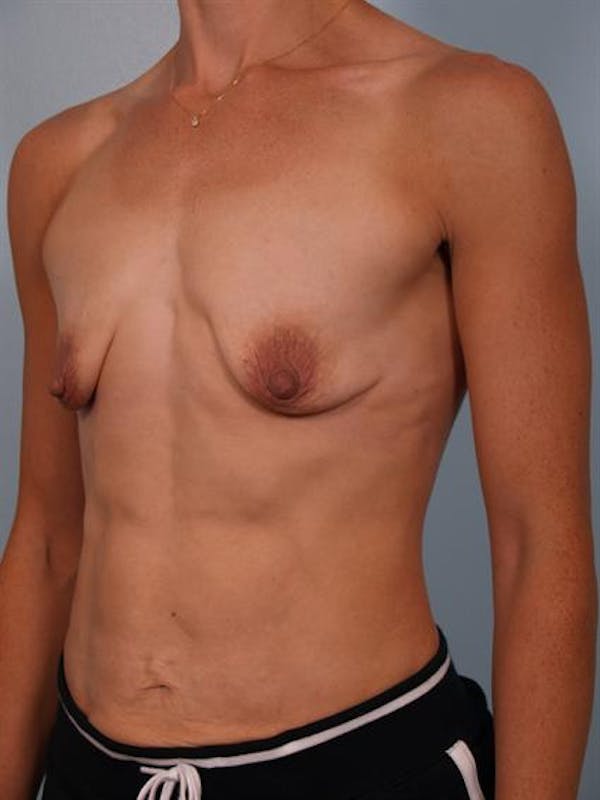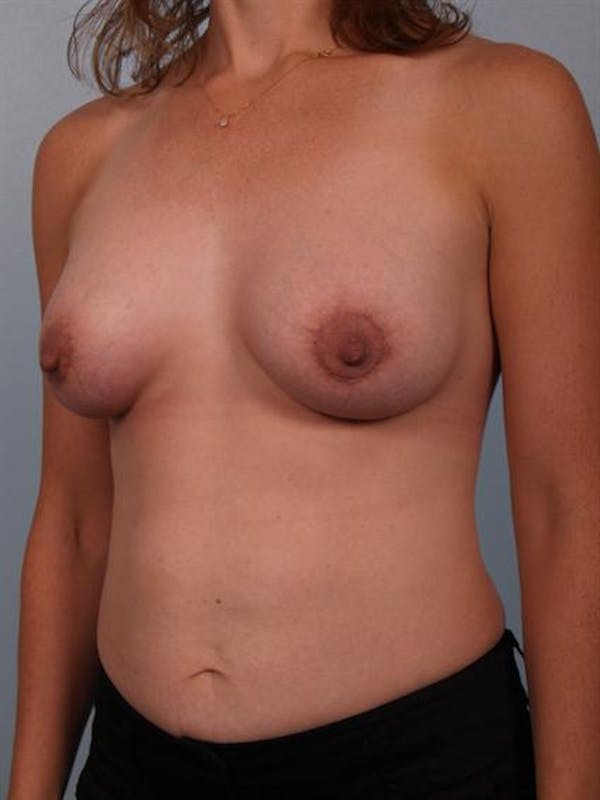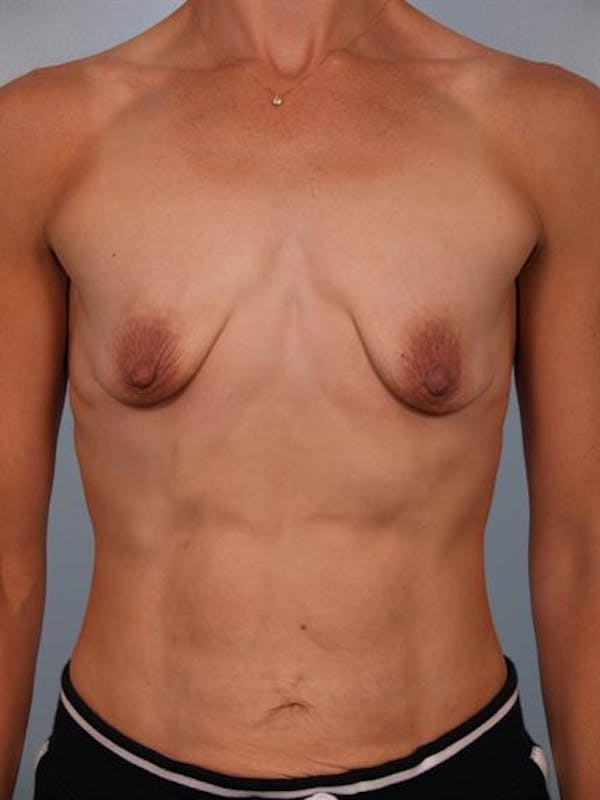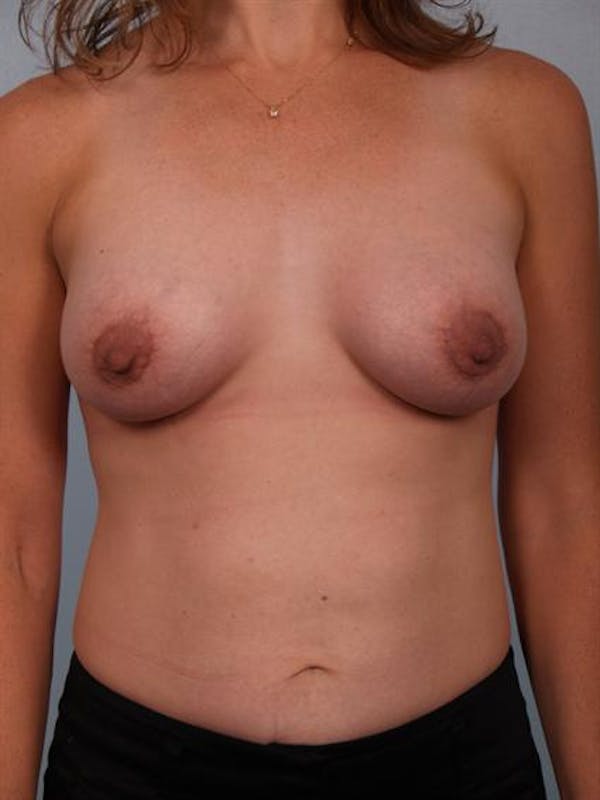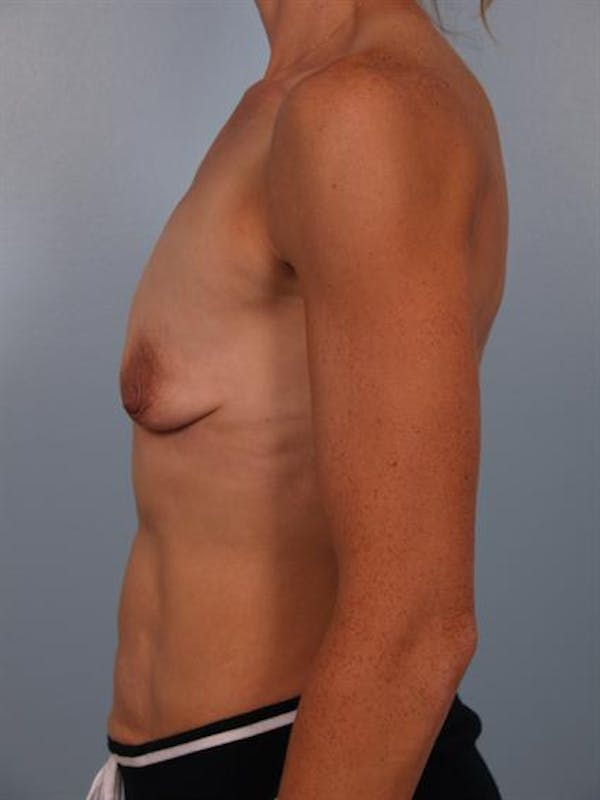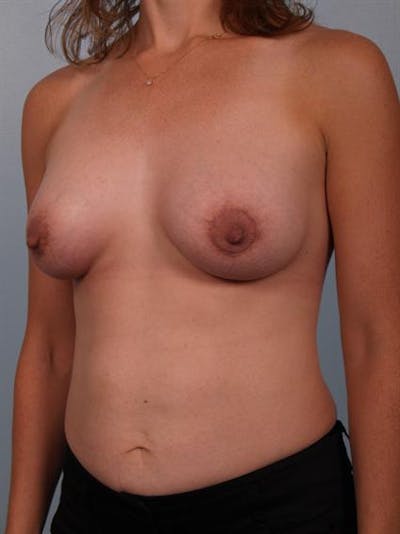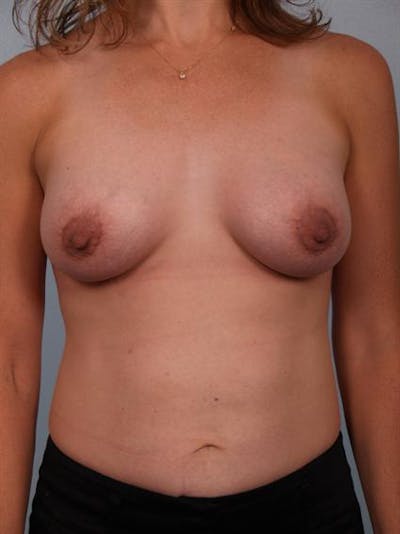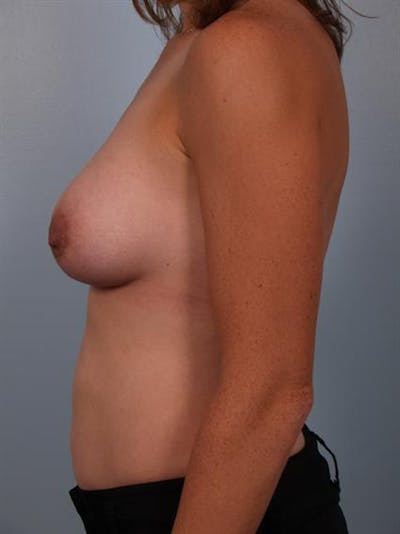 This patient is a fitness trainer in her early 30's who presented to my practice with complaints about her breast appearance. After having children, she noticed that her breasts appeared "deflated" and she felt very self-conscious about her appearance. In her preoperative photos, she was training for a fitness competition and had very low body fat. In her postoperative photos, she was at a better body weight for her frame.
I recommended a breast augmentation with silicone implants and a circumareolar (around the areola) tightening to give her back her breast volume and shape. During surgery, I placed a 325cc smooth, round, moderate plus profile Mentor cohesive silicone gel implant on each side. The implants were placed under the chest muscles and through the areolas. I then tightened her breast skin around the implants by performing a circumareolar mastopexy, leaving an incision only around the areola.
The patient obtained an excellent, natural appearing result. She told me that the surgery "changed her life" and greatly improved her self-confidence, happiness, and her physical relationship with her husband.
Provider: Dr. Cohen