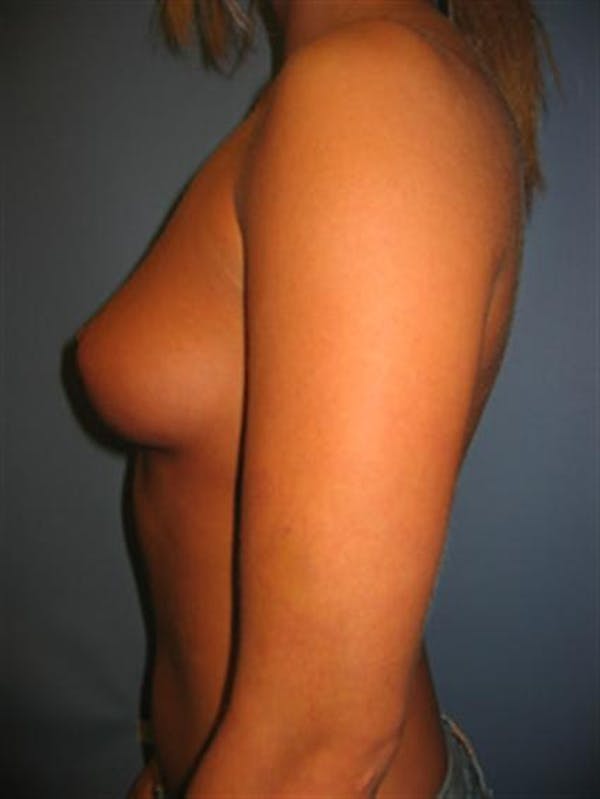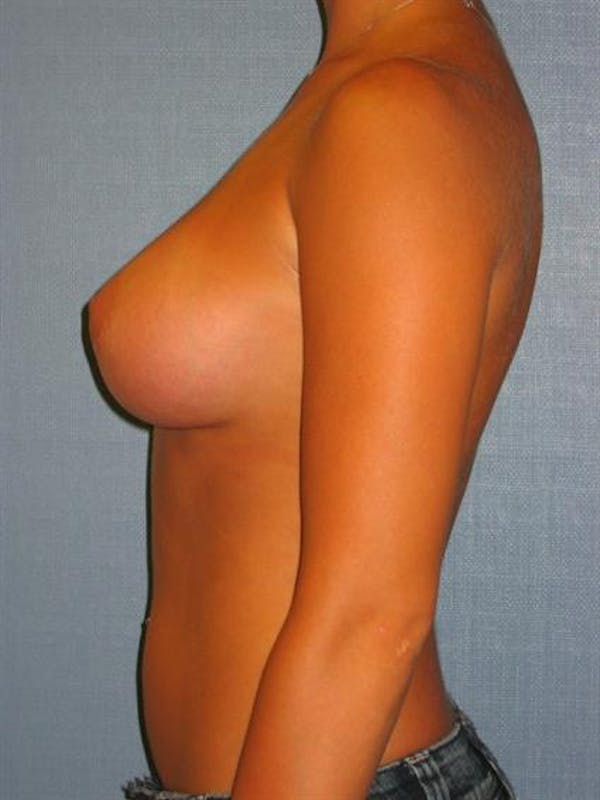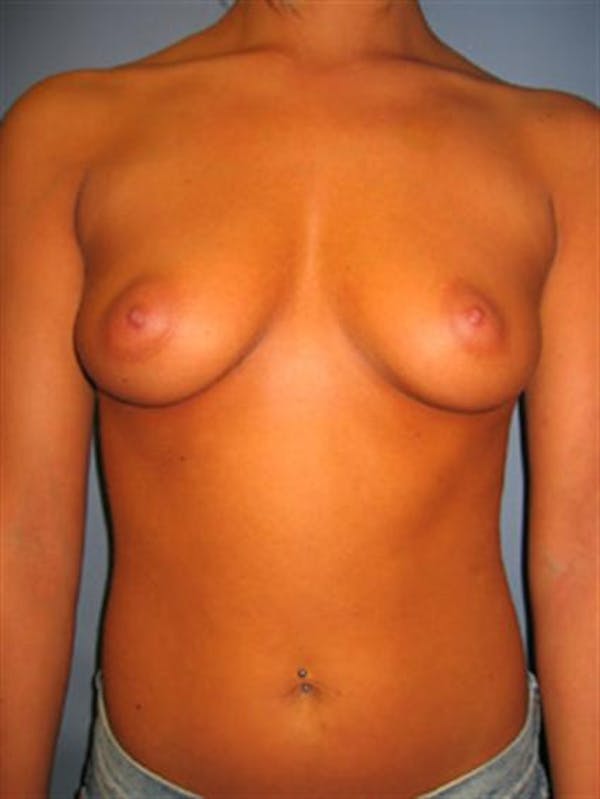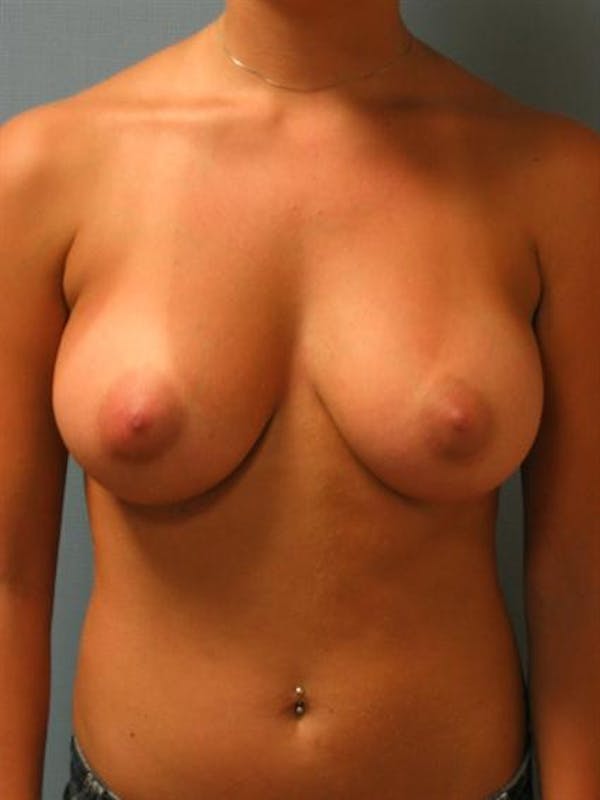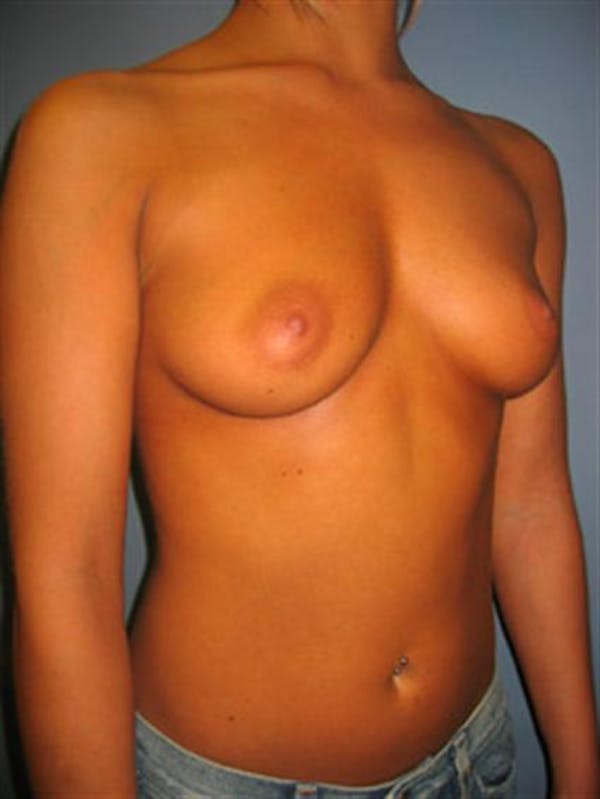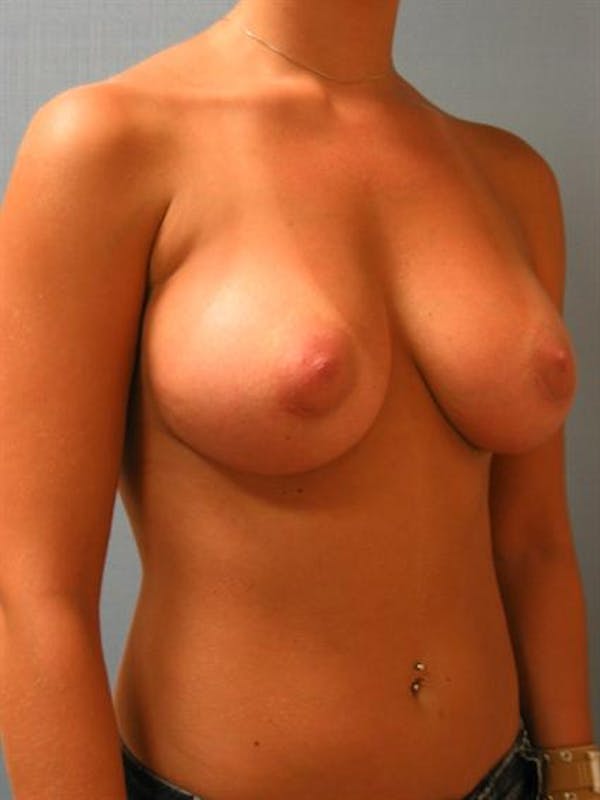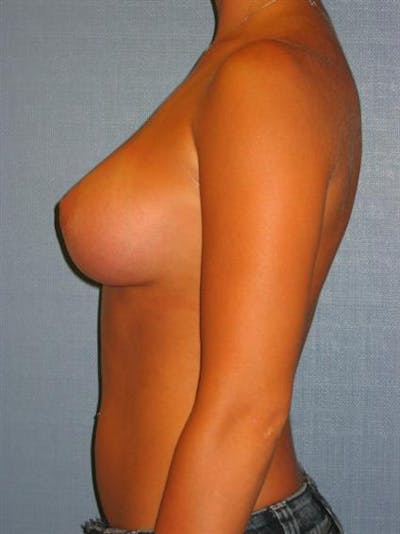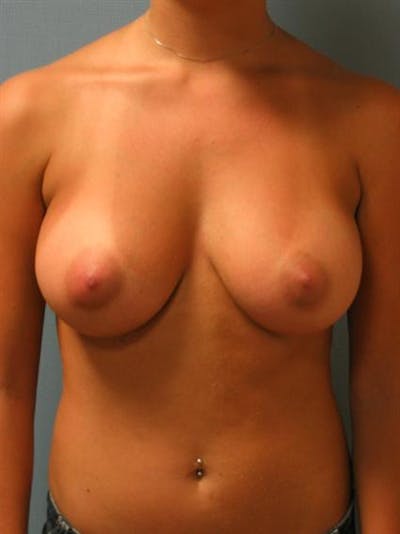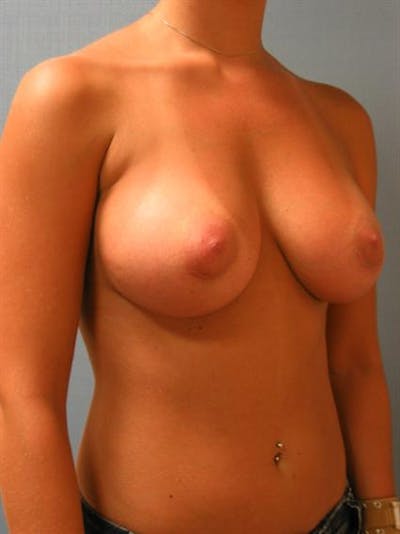 This 21-year-old fashion model from the Los Angeles, California area came to my medical office interested in a breast augmentation surgery. As a model appearing in national fashion magazines, she wanted to attain larger breasts but at the same time maintain a very natural look. Her goal was to transform her B-cup bra size to a C cup.
Natural-appearing results are a top priority with all of my breast augmentation patients, and each patient requires a unique approach. For this woman I recommended a moderate-sized saline implant, placed in a submuscular position through an incision below the areola.
My goal was to create a rounder and fuller shape that would appear in proportion with her natural curves. For this patient I used smooth, round moderate profile Mentor implants filled to 300cc on each side.
The patient recovered very quickly and was very happy with her results. Since her cosmetic surgery\, she has been photographed for national ad campaigns and has been complimented specifically on the natural appearance of her breasts.
Provider: Dr. Cohen