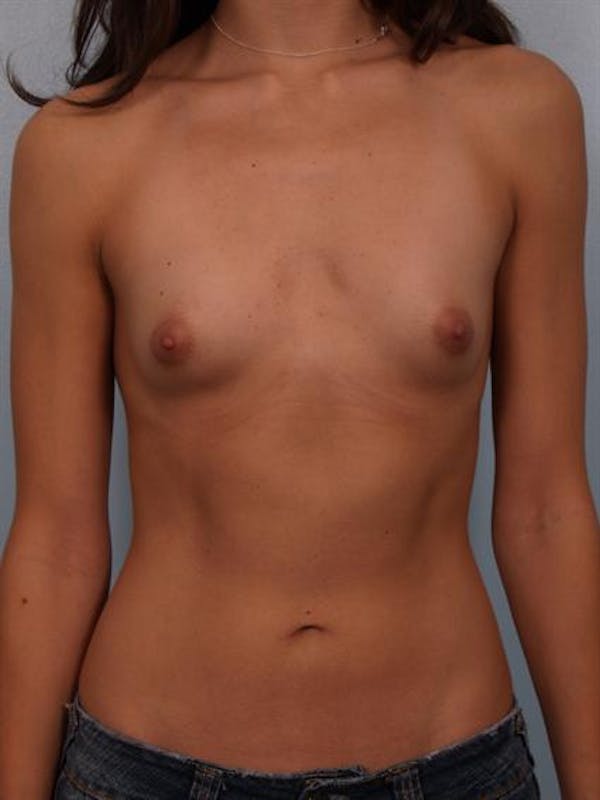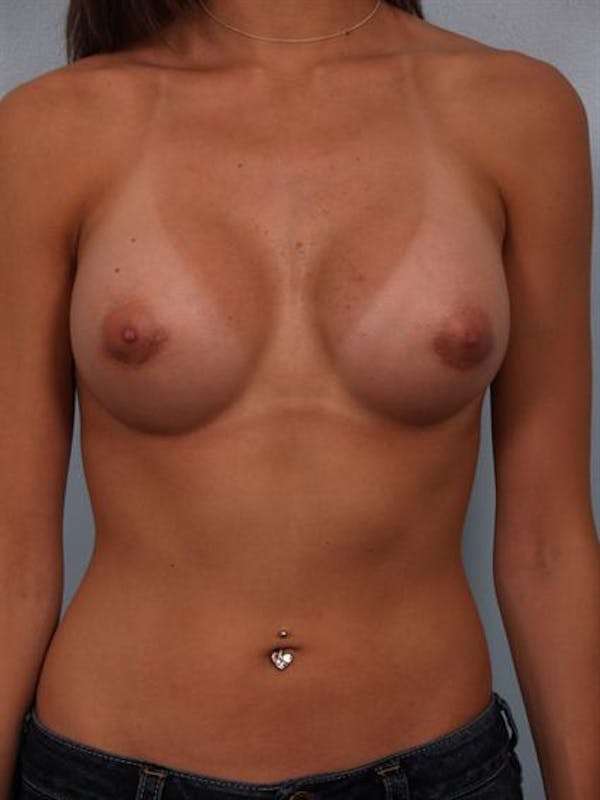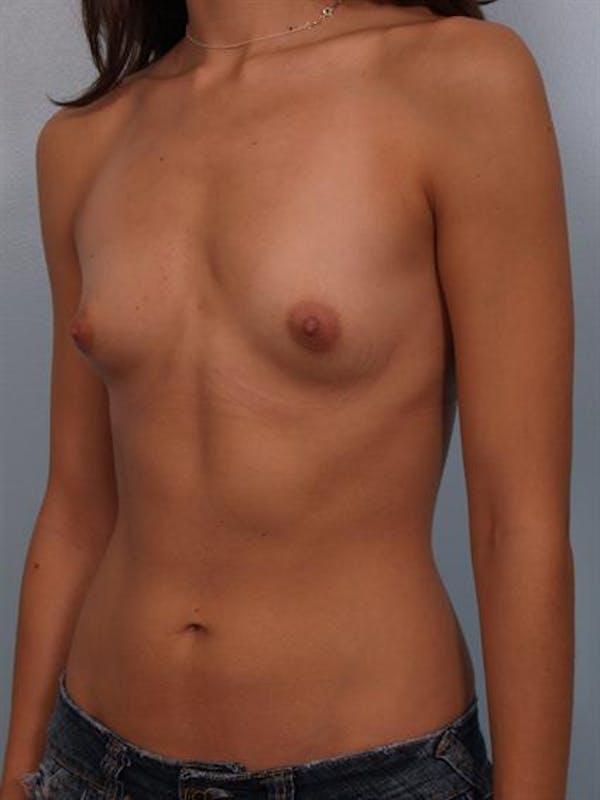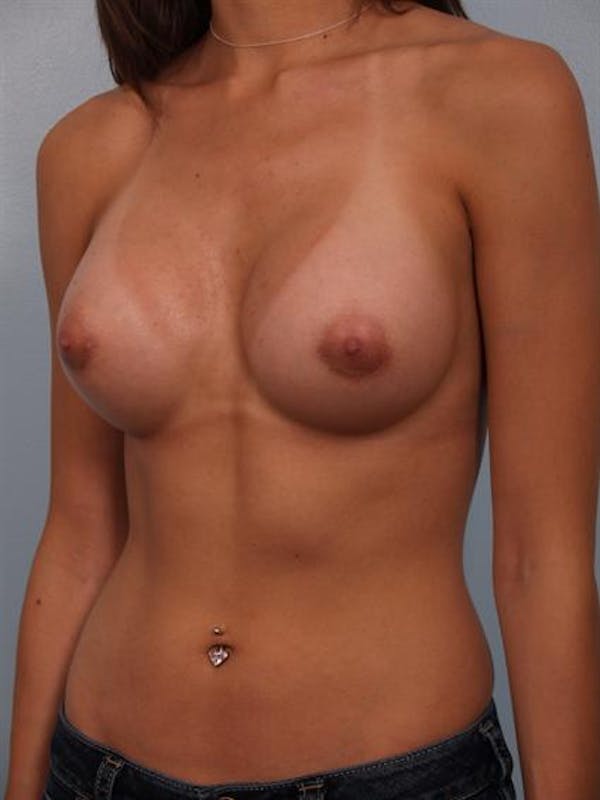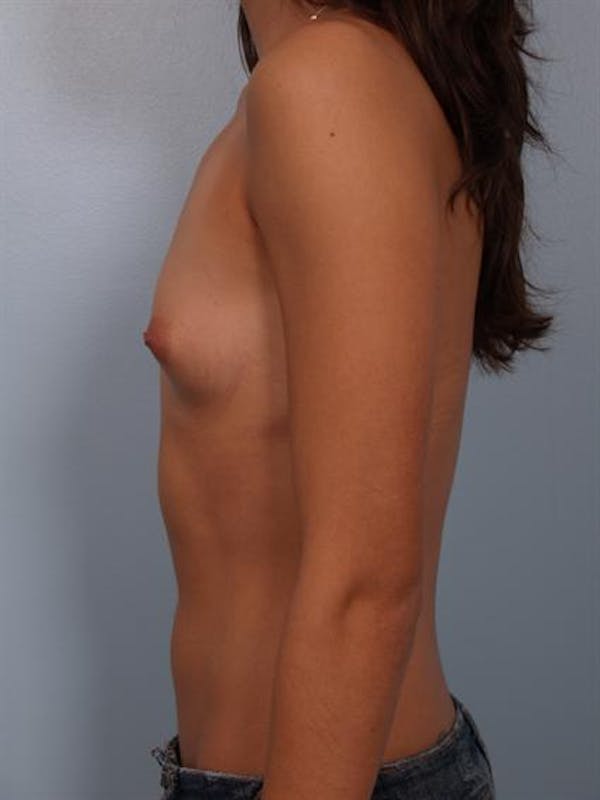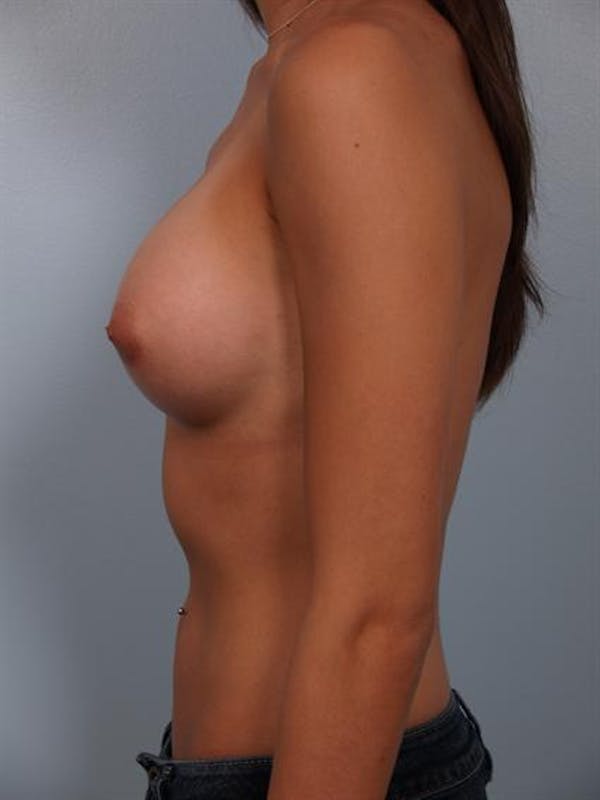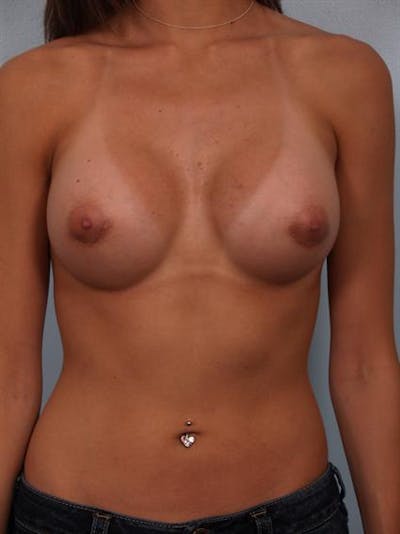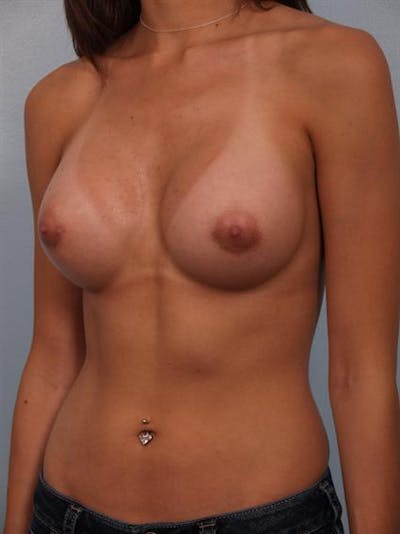 This young woman was relatively happy with her appearance overall, but felt that fuller breasts would enhance her overall look. When she met with me at my office to learn more about her options for breast augmentation, I learned that her biggest concern was ensuring that her breasts maintained a natural appearance that would flatter her body without making her procedure obvious.
I explained a few different options that would be appropriate for her needs, before I recommended one approach that I felt offered the most natural-looking outcome. After careful thought, she agreed with my recommendation that she receive silicone implants through an incision at the lower border of her areolas and positioned below the chest muscles. I find that this method often yields very natural results because any scars typically are well hidden, and the muscle covering the upper portion of the implant creates a much smoother and more natural shape.
During her cosmetic surgery procedure , I tried several different shapes and sizes of implants and found that Mentor 375cc high profile silicone gel implants gave this particular patient the best overall appearance and would satisfy her preoperative wishes very well.
The patient recovered very well and was extremely pleased with her results. Her breasts now have the volume she desired, and she is happy to see the symmetry and balance that they bring to her body. She feels that her entire appearance has been enhanced, and loves that she now looks and feels more feminine.
Provider: Dr. Cohen