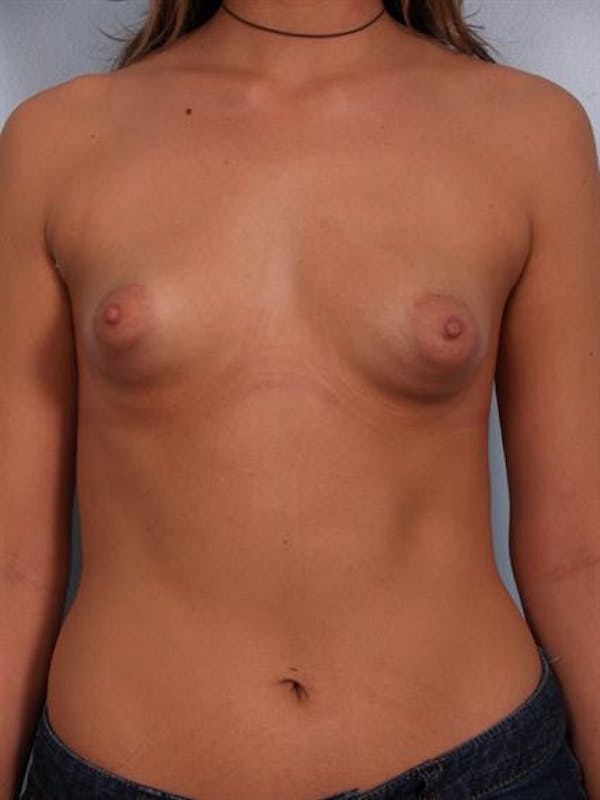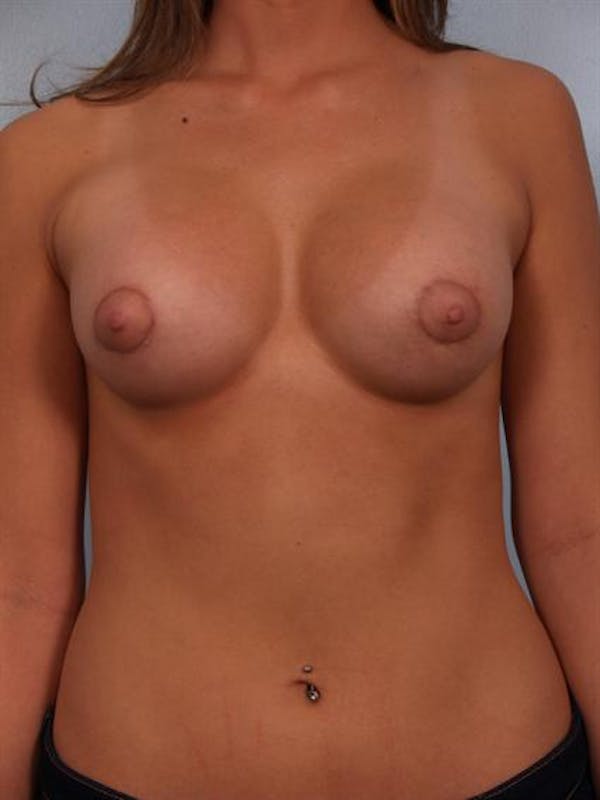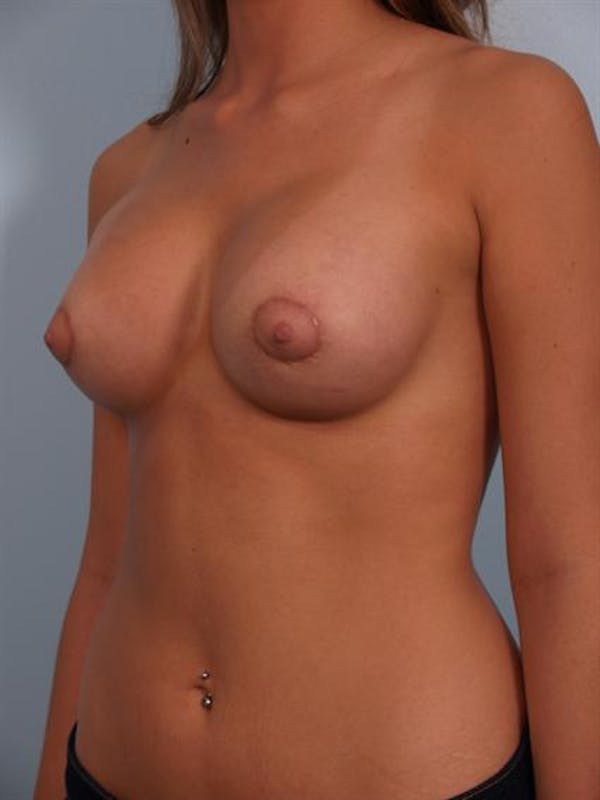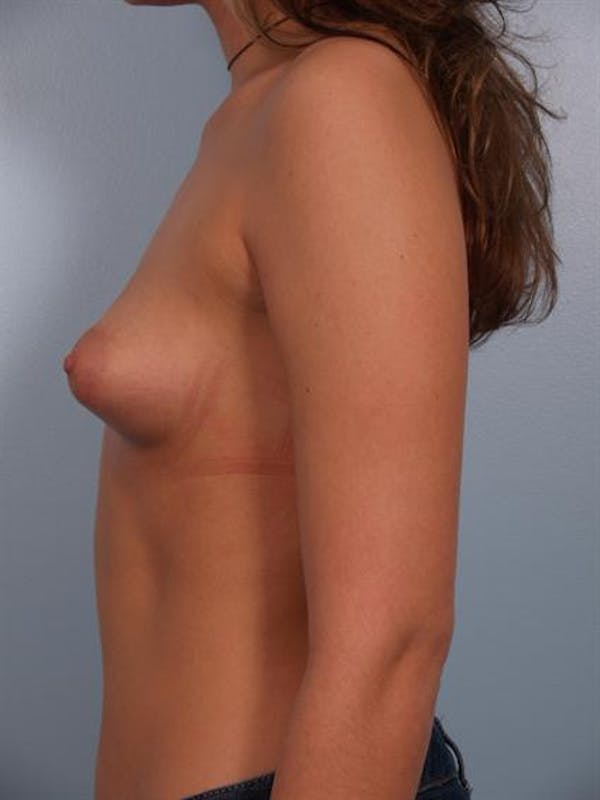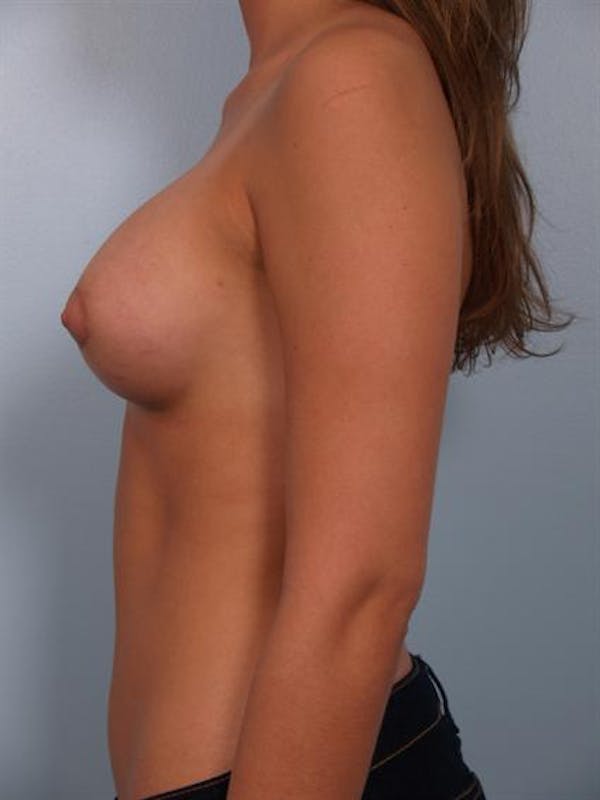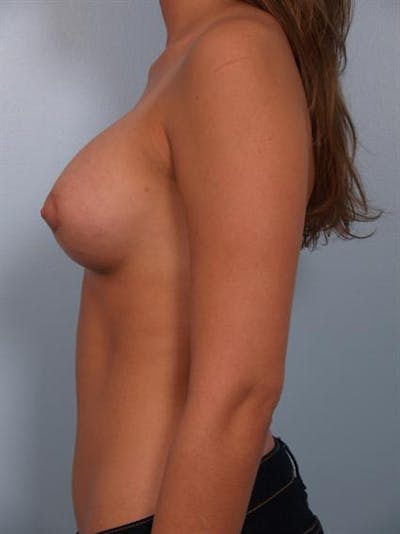 This is a 22 year old female from California who flew in to my practice with concerns about her breast size, shape and asymmetry. Specifically, she felt that her breasts were disproportionately small for her body, and she did not like the "pointy" shape of the breasts or the enlarged, "puffy" areolas.
I felt that this patient would be a good candidate for breast augmentation (to improve the size and symmetry of the breasts) as well as a circumareolar mastopexy (tightening around the areolas) to round out the breasts and reduce the areola size. I recommended silicone implants placed under the muscle for the most natural looking result.
During surgery, I used Mentor smooth, round, moderate-plus profile cohesive silicone gel implants. I placed the implants through the areolas and under the chest muscle. I used a 450cc implant on the right and a 400cc implant on the left to correct for asymmetry. I also tightened the breasts around the areolas to improve the breast and areola shapes while minimizing scars.
After surgery, the patient healed very well, and she is much happier and more confident with her new body appearance. She was particularly pleased with how nicely the breasts rounded out after the procedure.
Provider: Dr. Cohen