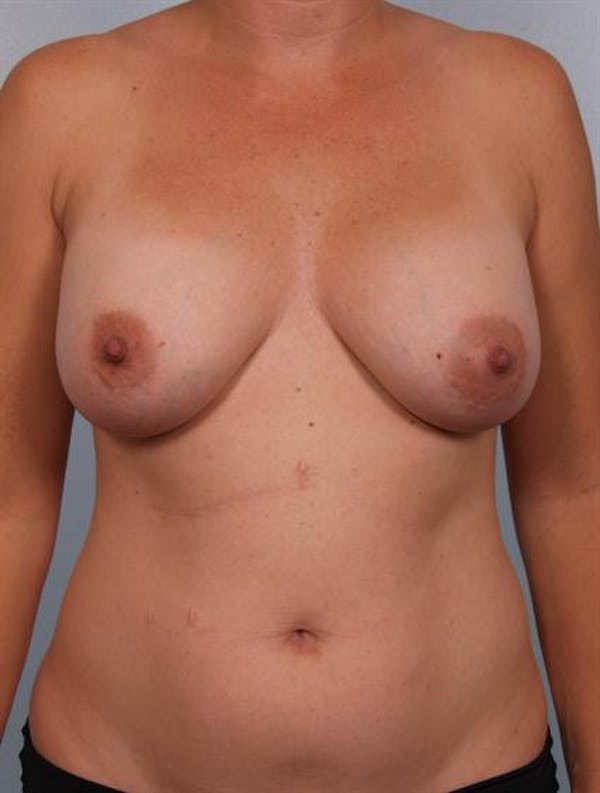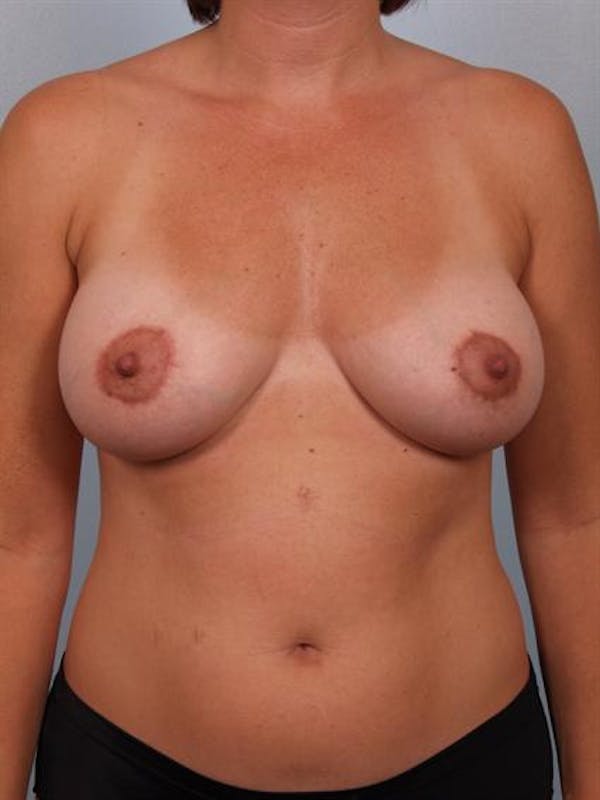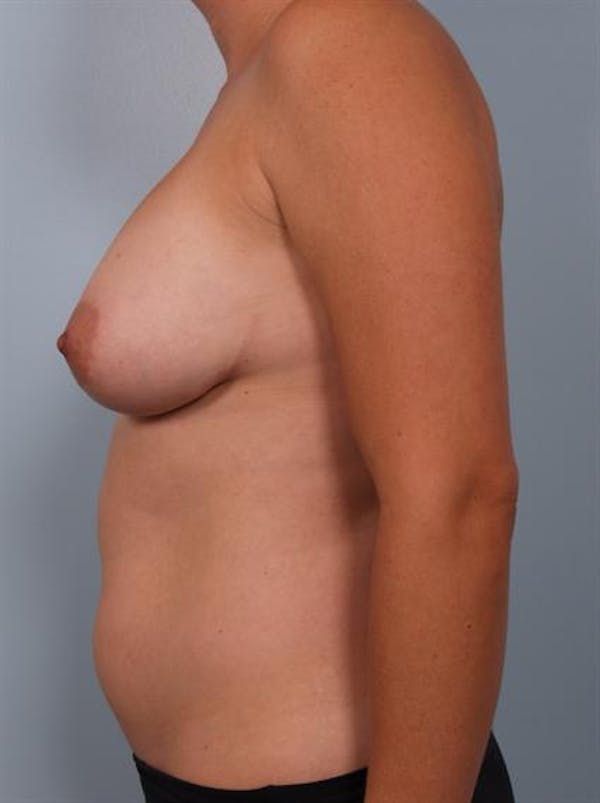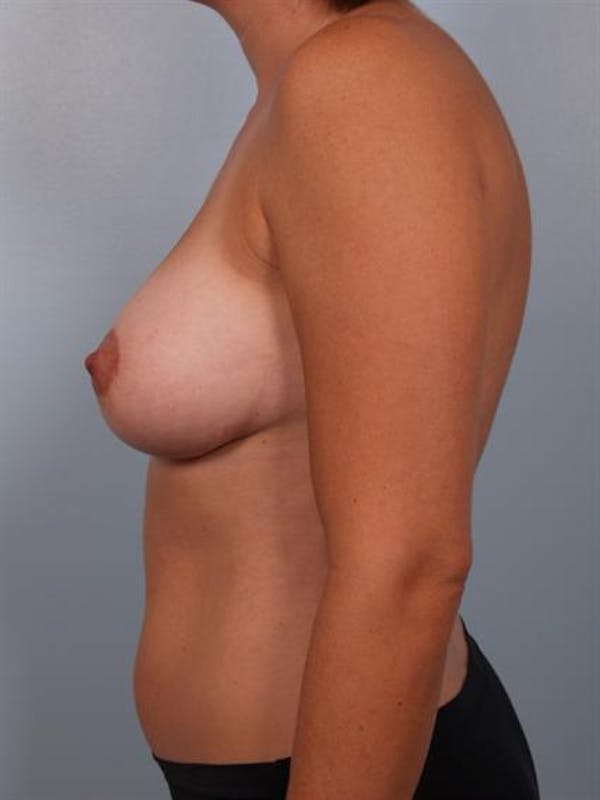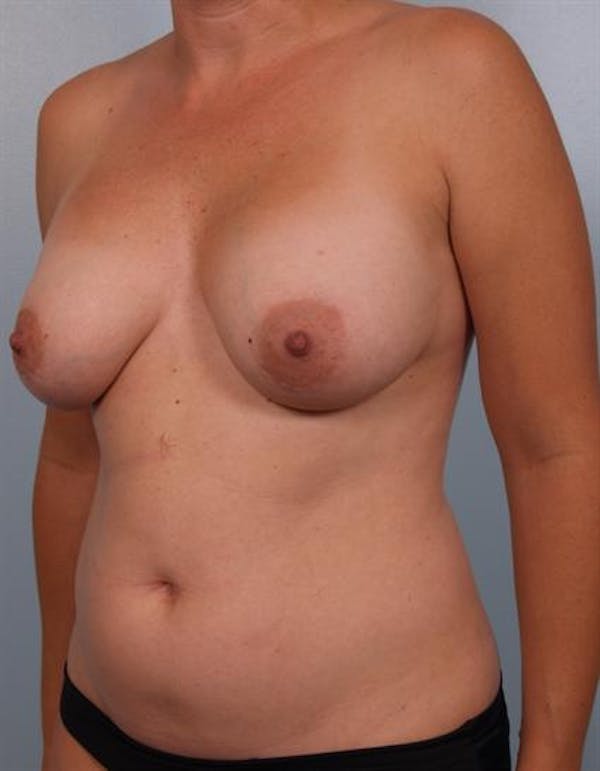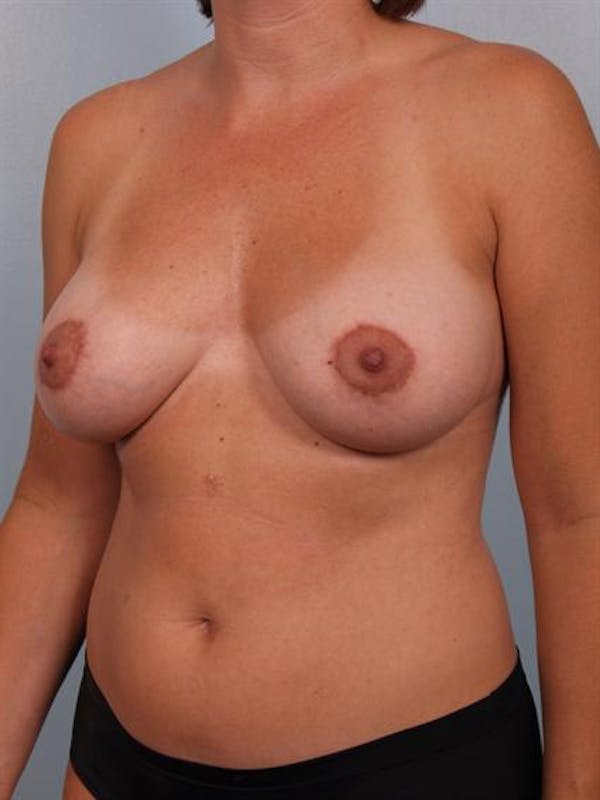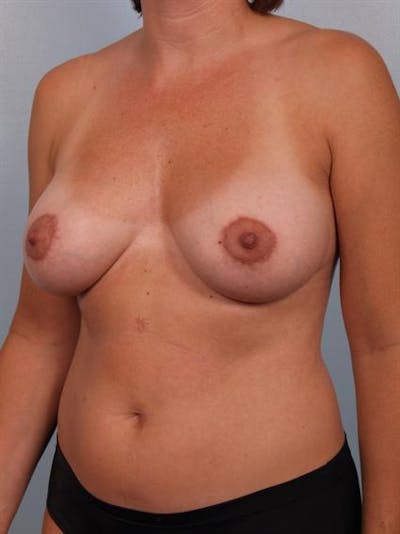 This is a patient in her late 30's who came to my medical practice for breast revision surgery. The patient had previously had placement of 270cc (final fill) saline implants by another surgeon. Over time, the implants had taken on a firm and unnatural appearance, and the breasts had also drooped somewhat. The patient wished to have perkier, slightly smaller, more natural appearing breasts, but also wanted to avoid any significant scars on the breasts.
In this case, I recommended removing her old implants and replacing them with cohesive silicone gel implants for the softest, most natural result. I also recommended tightening of the breast skin for a perkier, rounder appearing breast. Given that she wished to avoid a vertical scar on the breast, I felt that tightening around the areola (circumareolar mastopexy) would provide an excellent result.
I exchanged this patient's implants for 250cc smooth, round, moderate-plus profile Mentor cohesive silicone gel implants. I also performed internal tightening of the breast pocket in order to reposition the implants better on her chest. After this, I performed a circumareolar mastopexy to tighten the breast skin and elevate the nipple/areolas (without detaching them).
The patient healed very well after surgery and was extremely happy with her perkier, softer, more natural appearing breasts.
Provider: Dr. Cohen