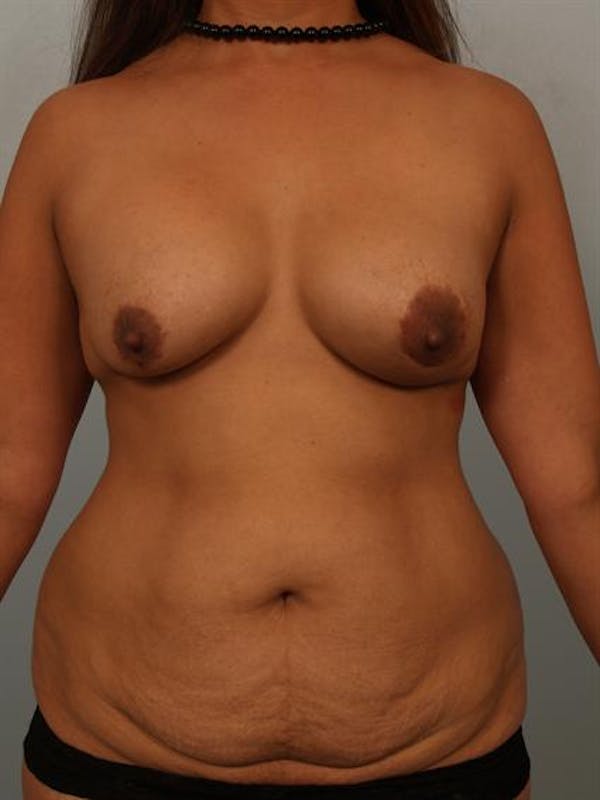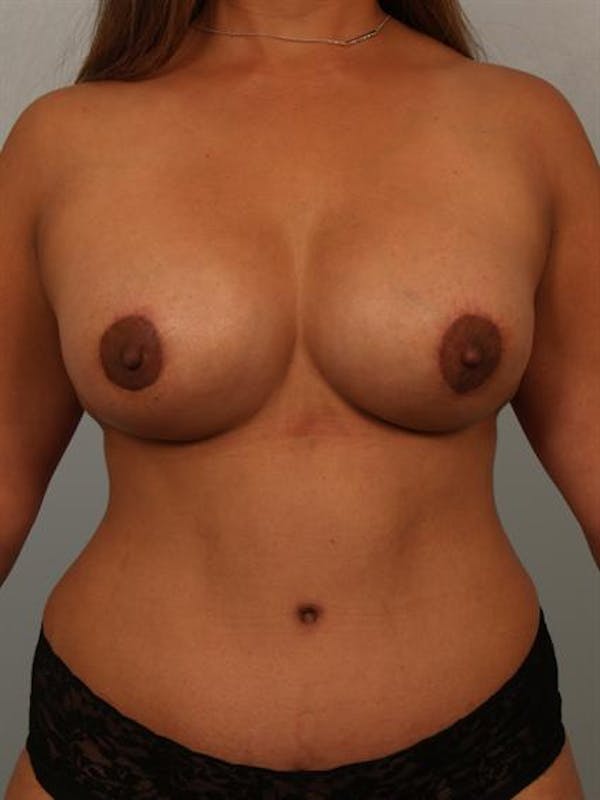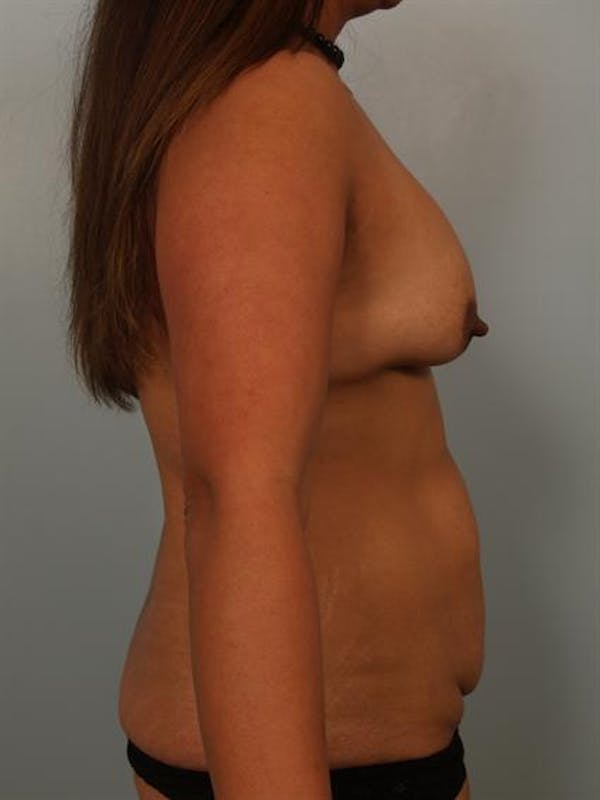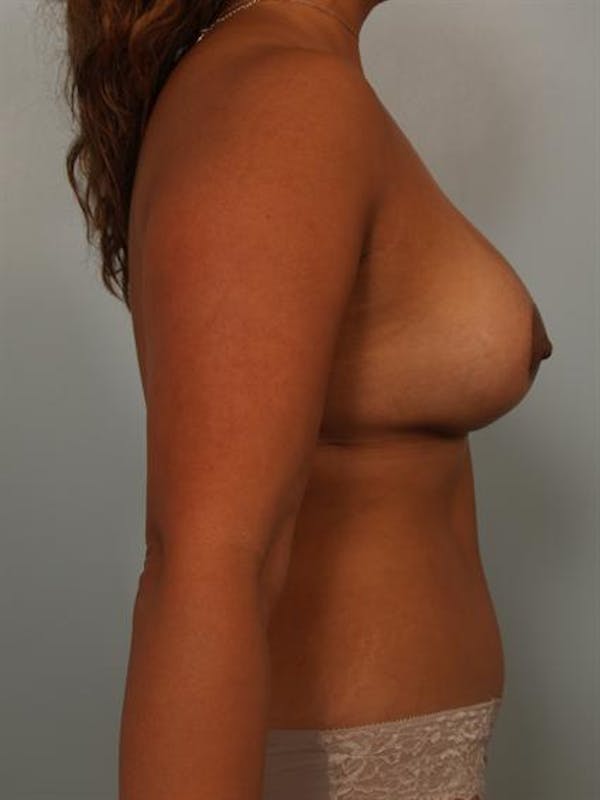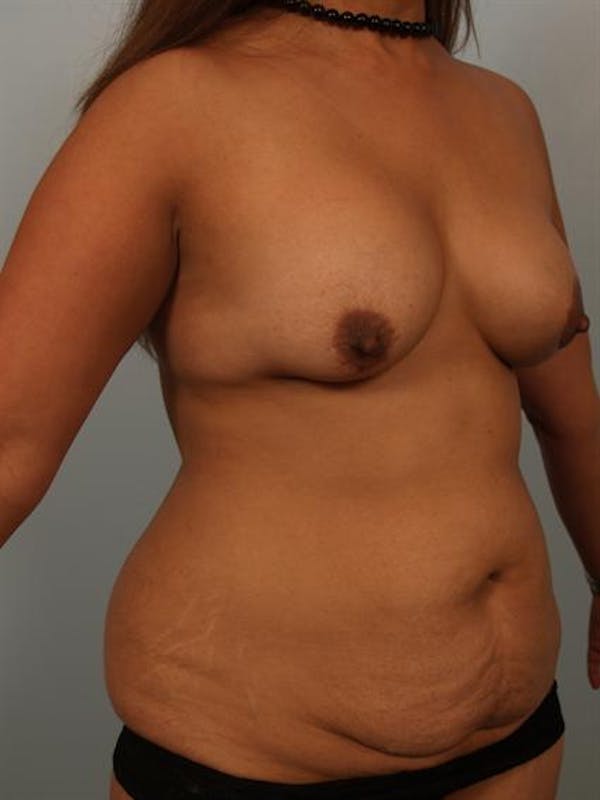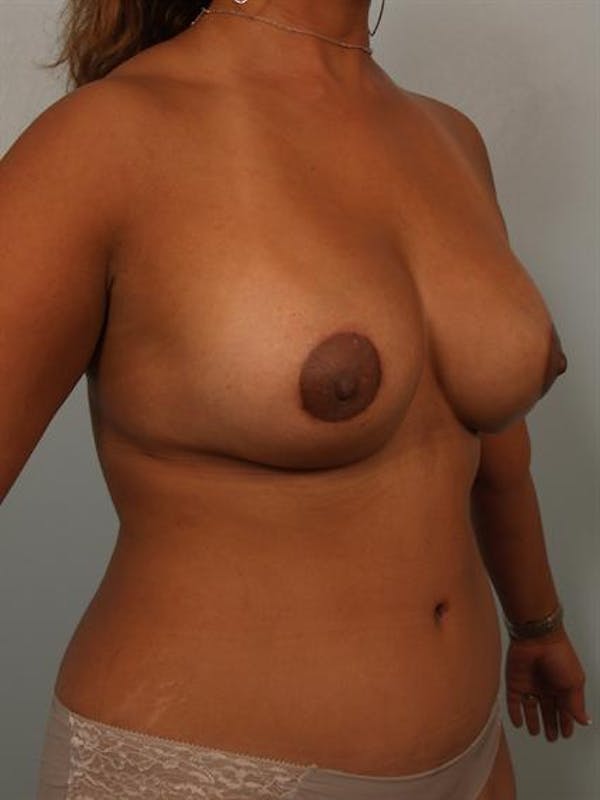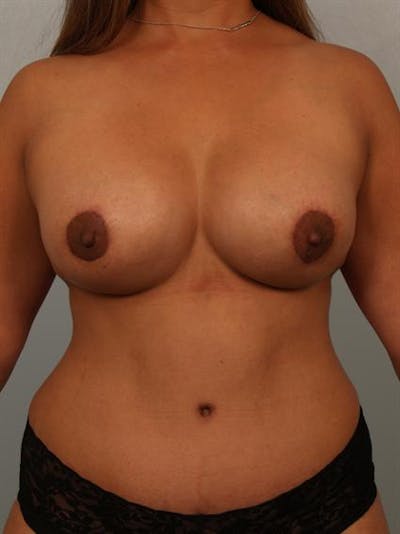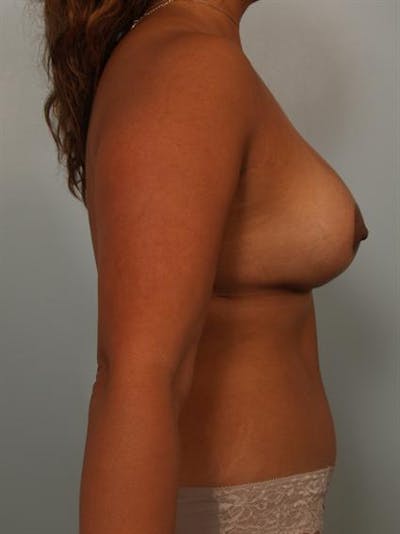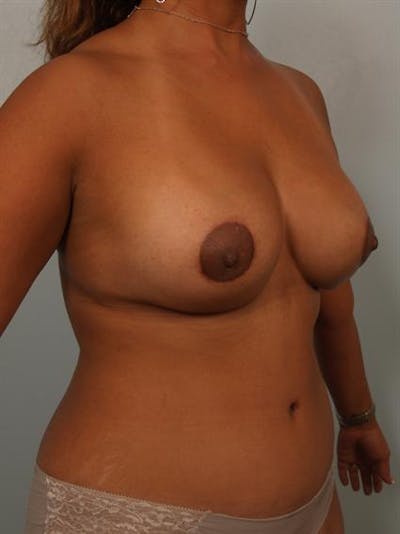 This patient is a 41-year-old female who had previously undergone a breast augmentation surgery by another surgeon with saline implant via areolar incisions. The patient had an unnatural breast appearance with the right breast having a superior malposition and the left having a mild amount of glandular ptosis. The patient also had size asymmetry.
I felt this patient would benefit from implant exchange from saline to silicone with upsizing to larger implants that better fit her base width. I also recommended circumareolar mastopexies and a Neo-subpectoral pocket in order to improve the position of the implant relative to the overlying skin. With regards to her abdomen and lower extremities I felt a full abdominoplasty with fascial plication and power-assisted liposuction of the lateral chest, flanks, medial and lateral thighs would give her the best overall results.
Implants were both Sientra textured round moderate profile cohesive silicone gel implants. On the left side, the implant was 385 cc and on the right side, the implant was 435 cc. After the other breast adjustments were made, I completed a full abdominoplasty with muscle tightening and liposuction of the flanks. She recovered well after surgery and was very happy with her improved appearance.
Provider: Dr. Cohen