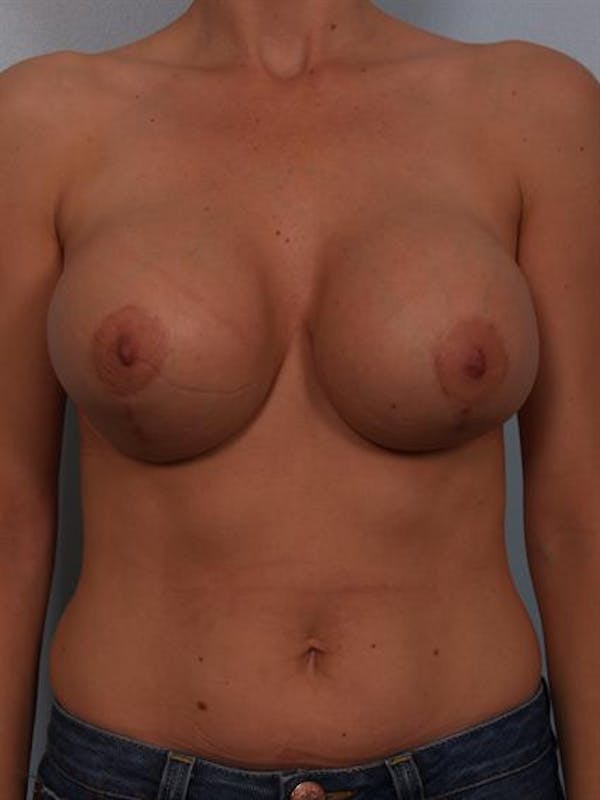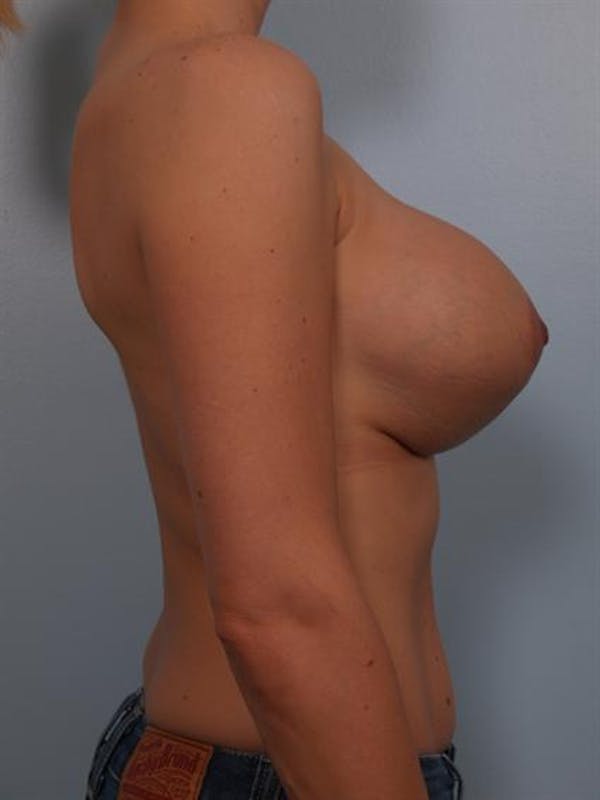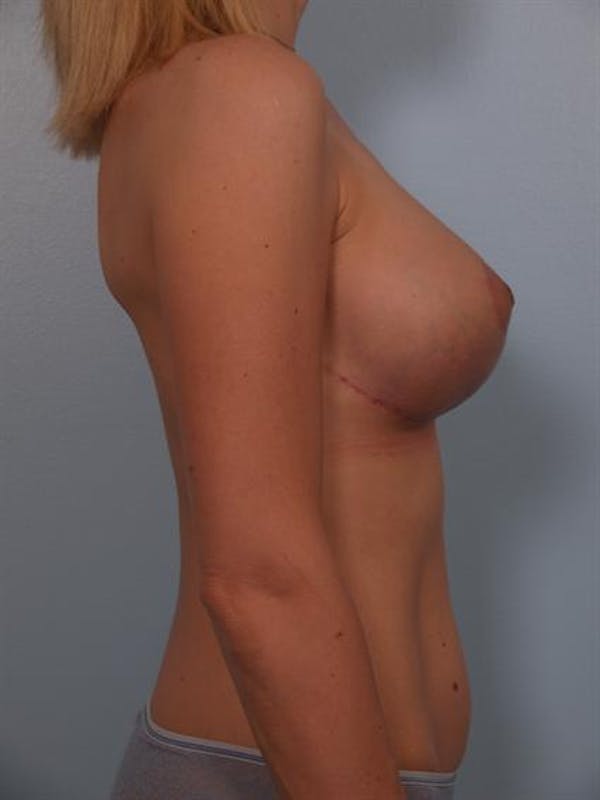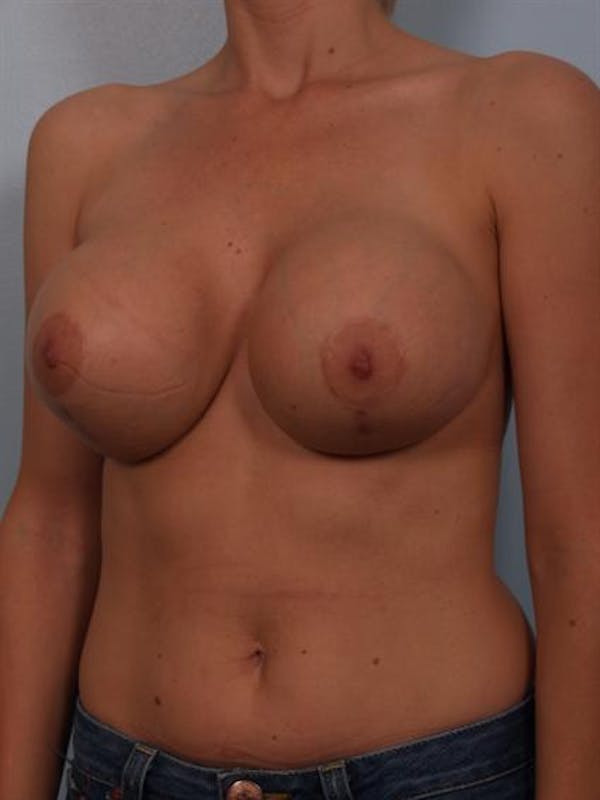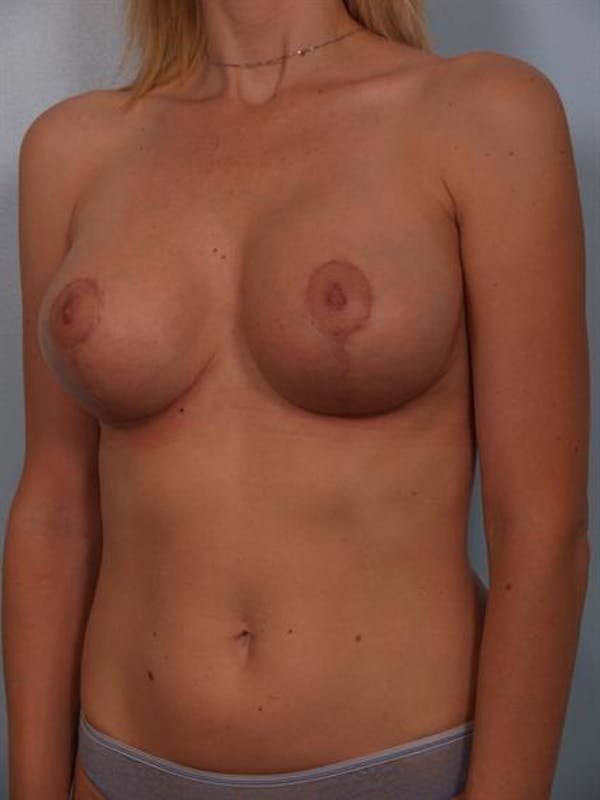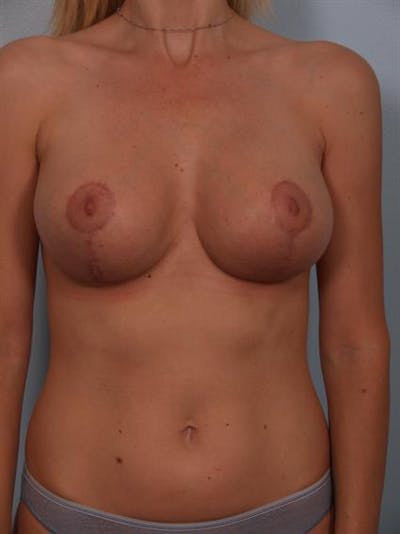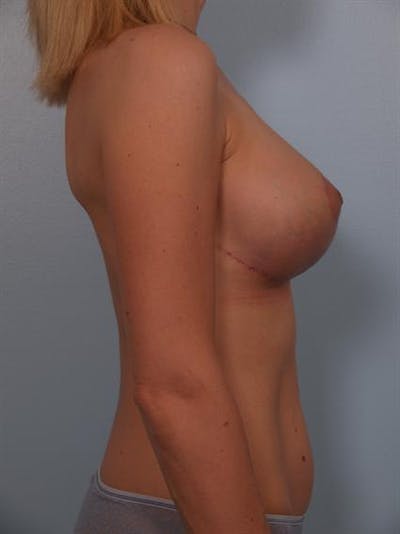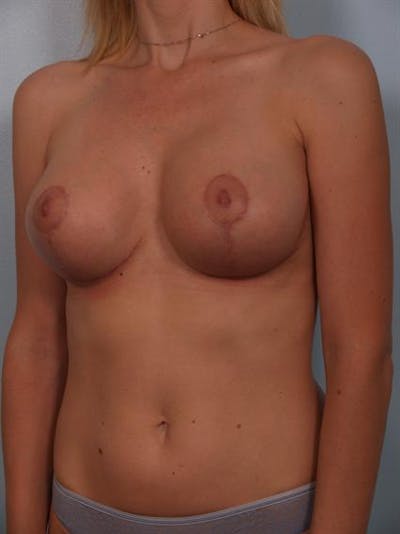 This patient is a 41 year old female who presented to my medical practice with interest in corrective breast surgery. The patient had undergone breast augmentation with a lollipop scar breast lift by another surgeon approximately a year ago, and she was very unhappy with the oversized, unnatural appearance of her breasts.
On examination, I noted that this patient had implants that were significantly too large for her body. She also had an unnatural shape that was exaggerated by the implant position over the chest muscles. I recommended downsizing her implants significantly, as well as switching the position from over to under the chest muscles. I also felt that she would need an anchor scar breast tightening in order to reshape the external breast appearance.
In surgery, I removed the patient's 425cc smooth, round silicone gel implants. I created new pockets under the muscles and placed new Mentor smooth, round, moderate-plus profile cohesive silicone gel implants. After trying multiple sizers, I felt that a 225cc implant on the right and a 275cc implant on the left gave her the best overall shape and symmetry. I then performed a full anchor scar breast tightening to reshape the breasts. Please note that the scars under the breasts were somewhat longer than usual as her skin had been severely stretched out by her larger implants. The prior surgery had also created small irregularities of the tissue under the breast (particularly the right breast) that were not completely correctable.
After surgery, the patient recovered very nicely. She was unbelievably happy with the improvement in both her appearance and the way her breasts felt. She is thrilled now that she is finally able to sleep on her stomach and can fit into regular clothes. As a professional, she also feels that she can portray an image that fits her personality and garners respect from her colleagues.
Provider: Dr. Cohen