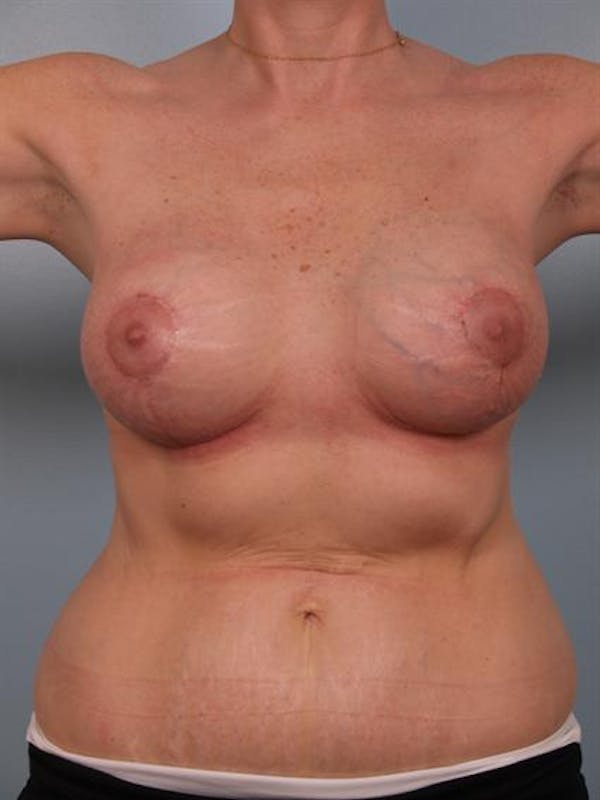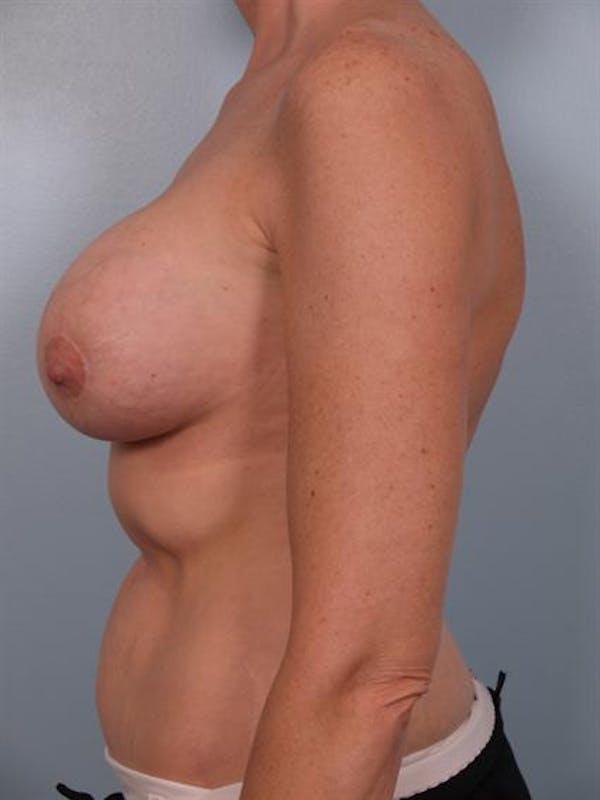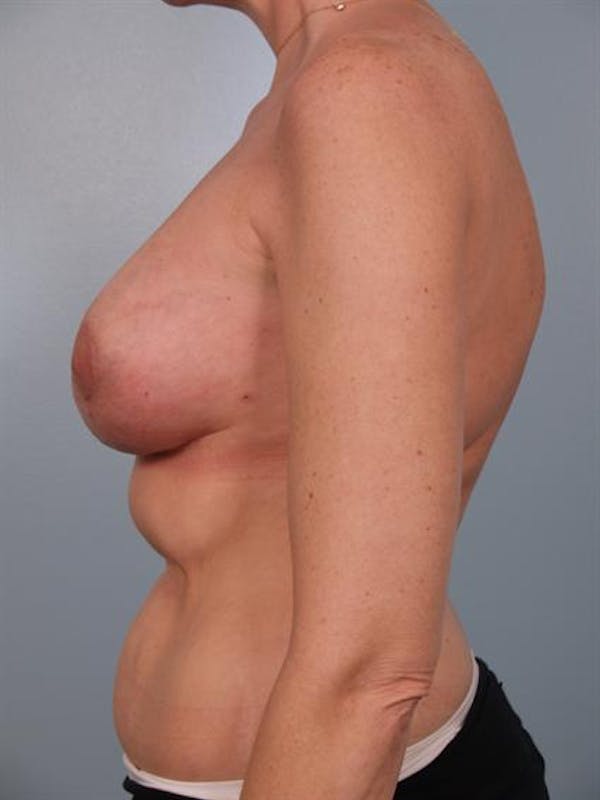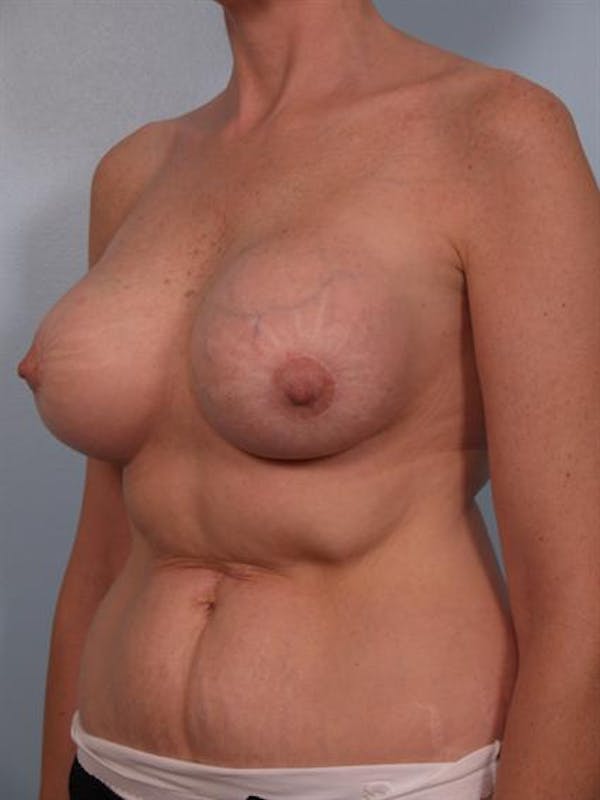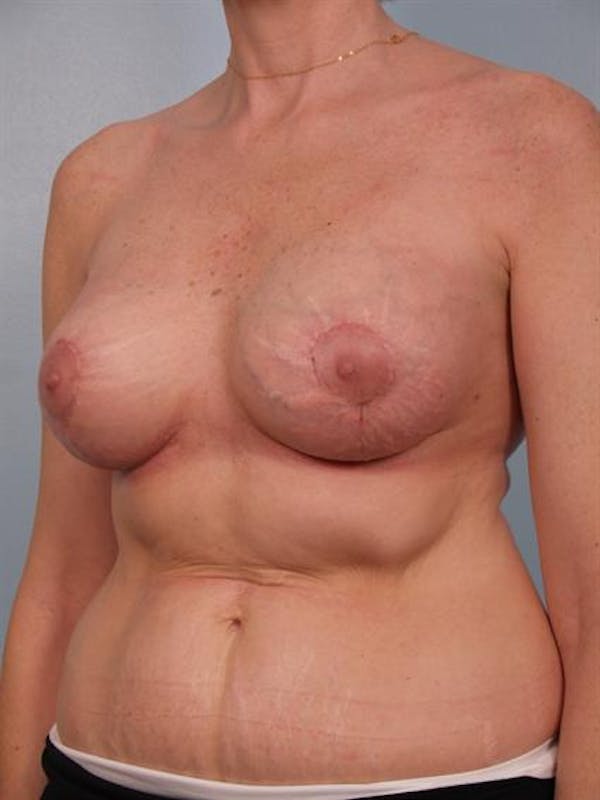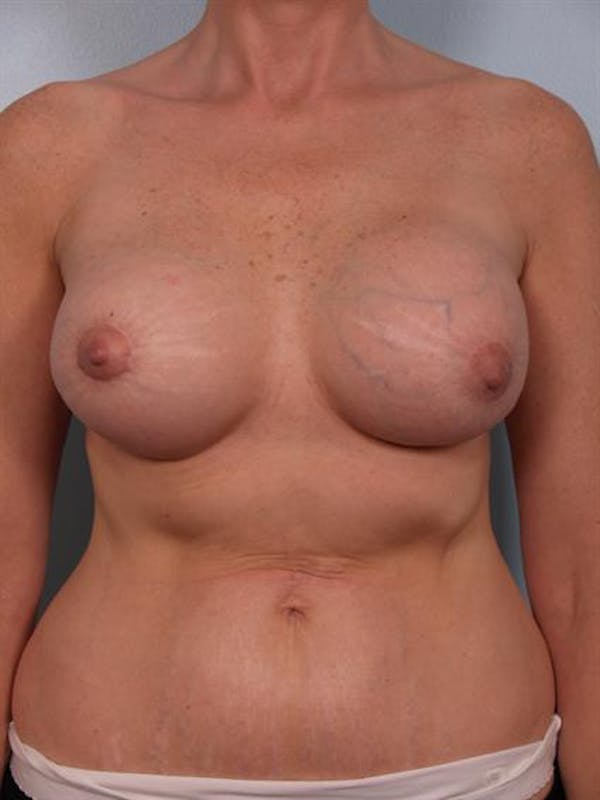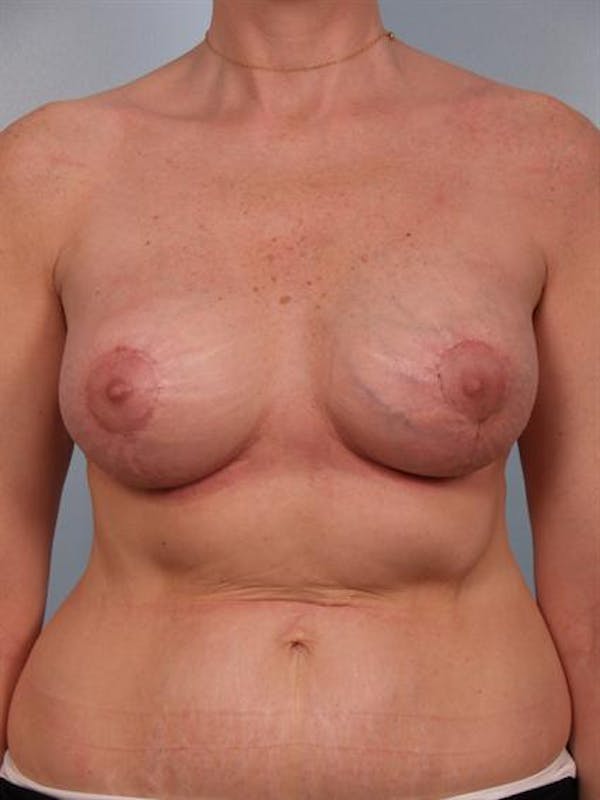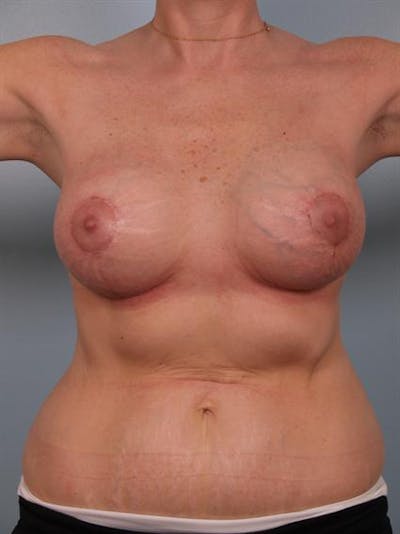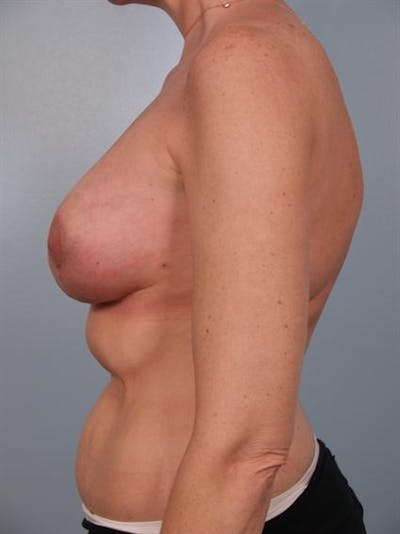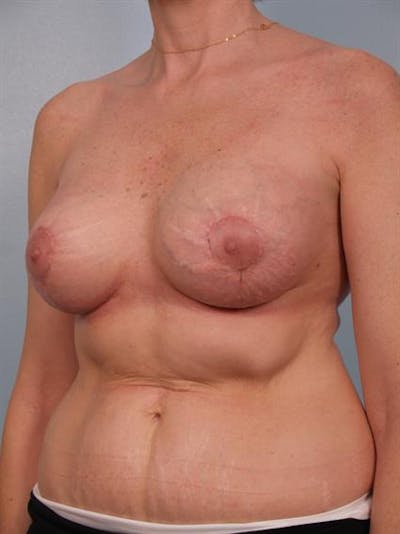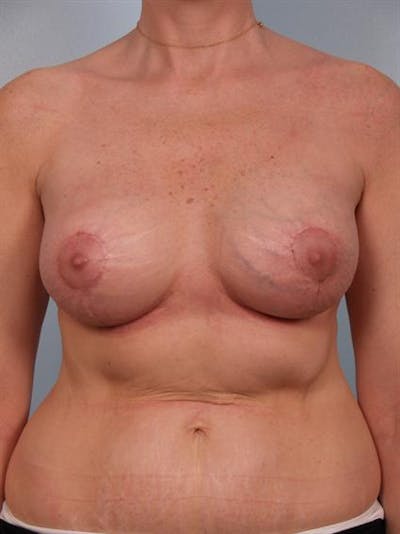 This patient is a 49 year old female who presented to my practice with interest in corrective breast surgery. The patient had undergone two previous breast surgeries by other surgeons, the most recent of which was performed in Costa Rica. By the time this patient came to see me, she had multiple specific problems.
Overall, she felt her breasts were too large for her body, the left nipple was significantly out of position (on the side of her breast), and the breasts would move in different directions when she lifted her hands above her head.
It was difficult for me to know exactly what had been done, but based on operative notes, it appeared that she had large, high profile implants placed with what appearad to be excessive tightening around the areolas. The bottom line was that her breasts were very firm, asymmetric, and unnatural in appearance.
To fix these problems, I recommended removing her old implants, switching them to smaller moderate-plus profile gel implants, placing them under the chest muscles, and performing a Wise pattern (anchor scar) breast lift in order to tighten the breast skin and reposition the nipples (without detaching them from the breasts). I also felt that a significant amount of scar tissue would need to be removed or released in order to allow the breasts to move symmetrically.
The patient agreed with my plan knowing that this would be a very complex and unpredictable surgery due to her prior procedures. In the OR, I removed her 375cc high profile implants and switched them to 275cc Mentor smooth, round, moderate-plus profile implants. I made many internal adjustments so the implants would sit under the muscle and in a proper position. I also tightened the external skin and repositioned the nipples, particularly on the left side, to improve symmetry.
Postoperatively, the patient looked excellent and was extremely happy with her results. She could not believe how much softer and more natural her breasts looked, and was thrilled with the symmetry of her breasts. She did require early touch up surgery on the left breast due to issues with internal scar tissue left over from the original surgery, but this was corrected without any impact on the excellent final result.
Provider: Dr. Cohen