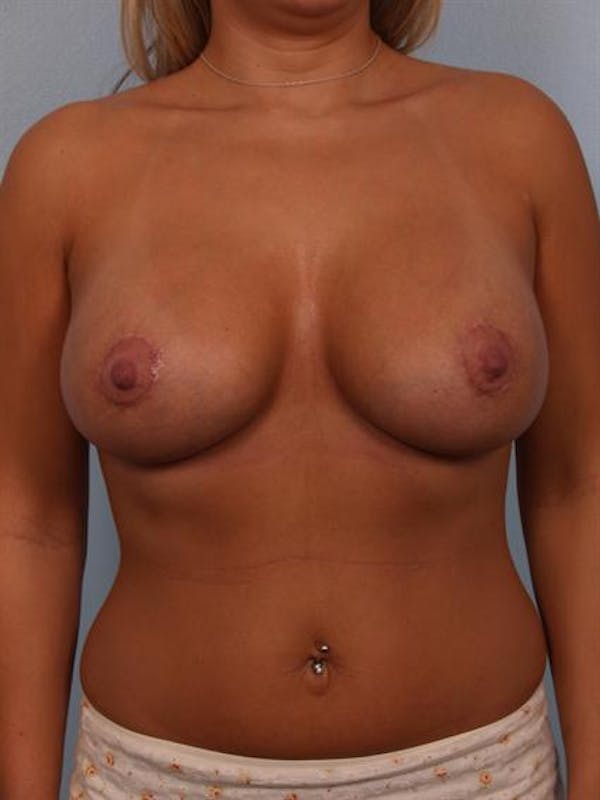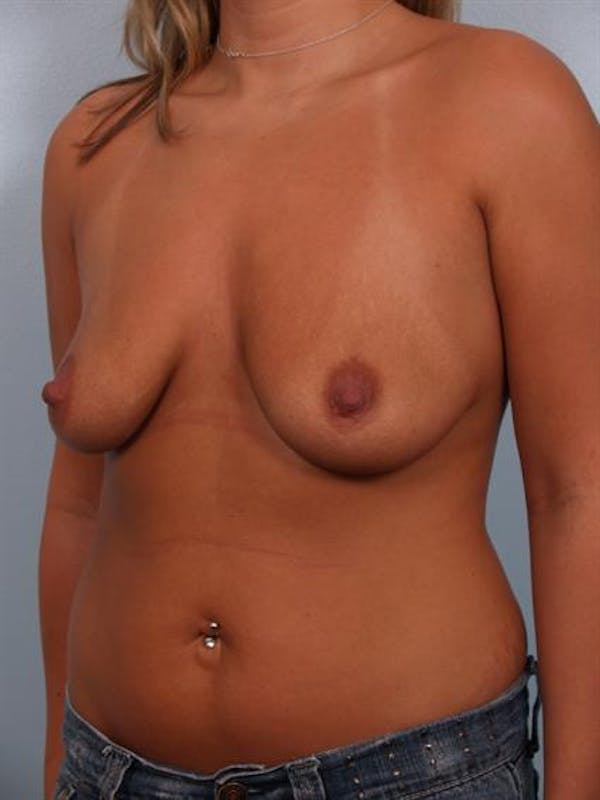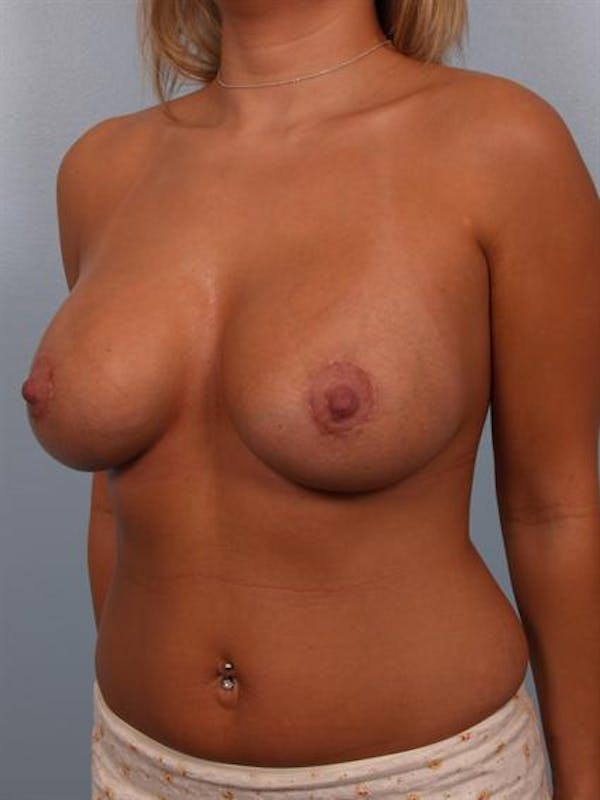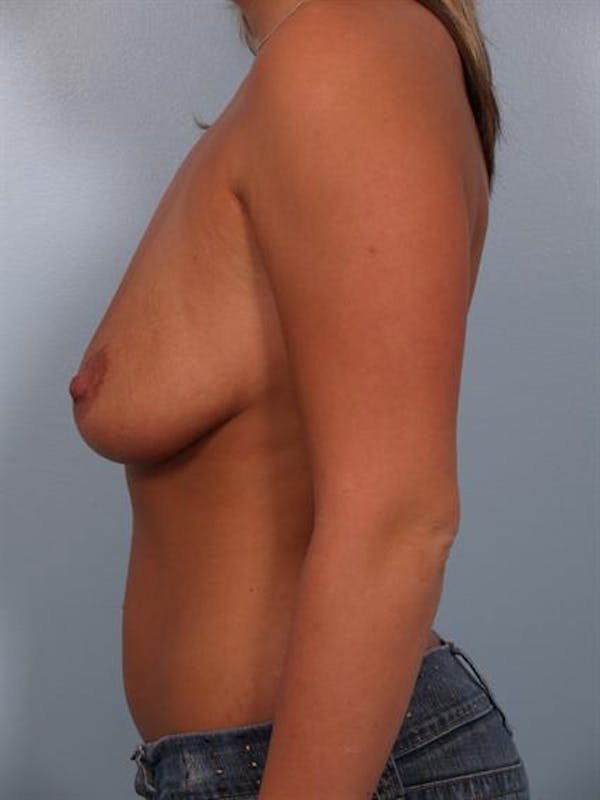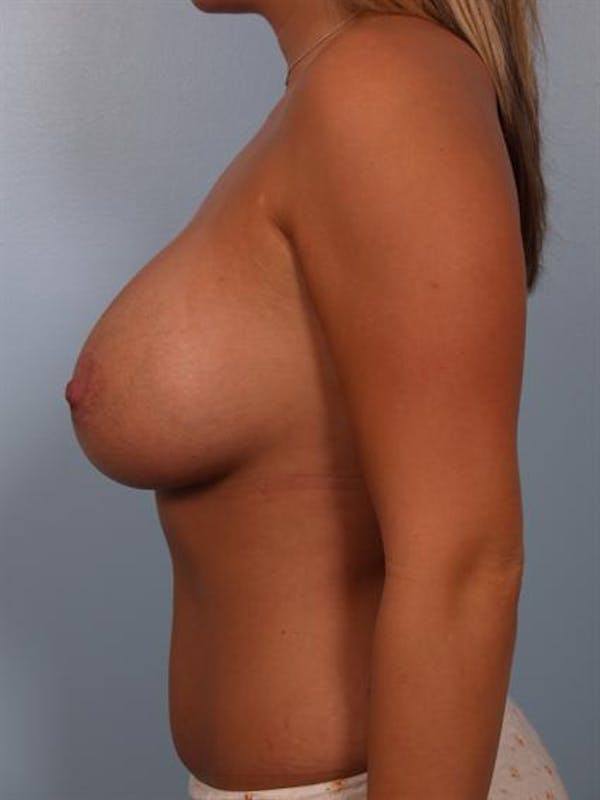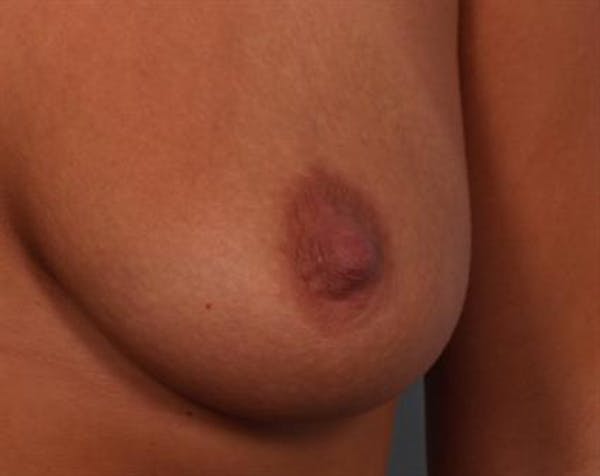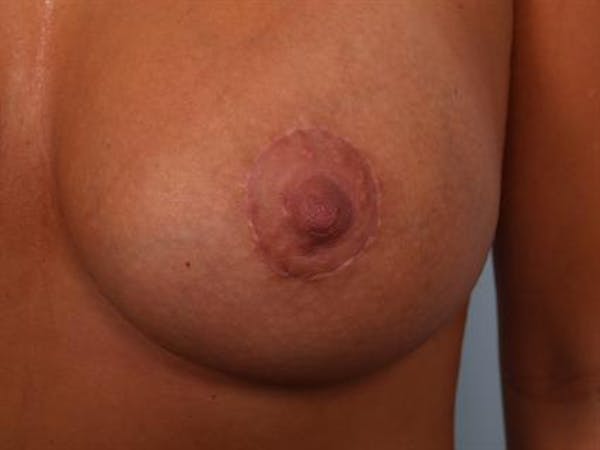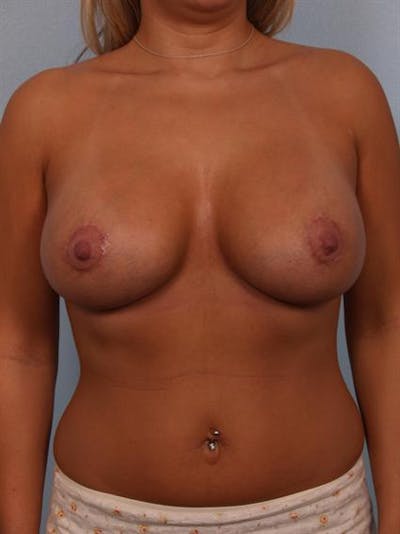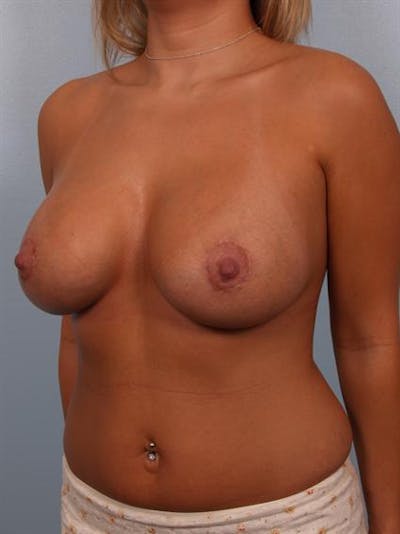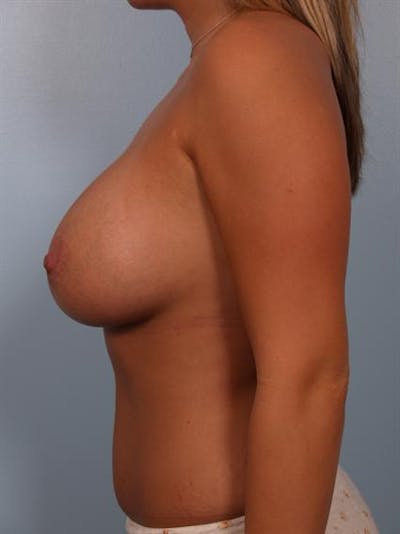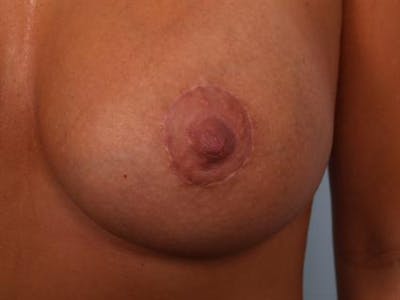 This is a 23 year old female who presented to my medical practice with complaints about deflated appearing breasts. The patient had previously been a D-cup (before her pregnancy), and had lost much of her breast volume after giving birth. She was also unhappy with the drooping of her breasts.
To improve her breast appearance, I recommended using silicone implants under the chest muscles, and I also recommended a circumareolar mastopexy (around the areola breast lift) in order to raise her drooping breasts and tighten the skin. Please note that during this type of surgery the nipple/areolas stay attached to the breasts. Only surface skin is removed. I have included a close-up photo at the end to demonstrate a fairly typical result with regards to the scars.
I performed a circumareolar mastopexy and also placed 375cc Mentor smooth, round, moderate plus profile silicone gel implants under the muscle. She recovered very well, and was extremely happy with the larger, perkier (and natural) appearance of her breasts.
Provider: Dr. Cohen