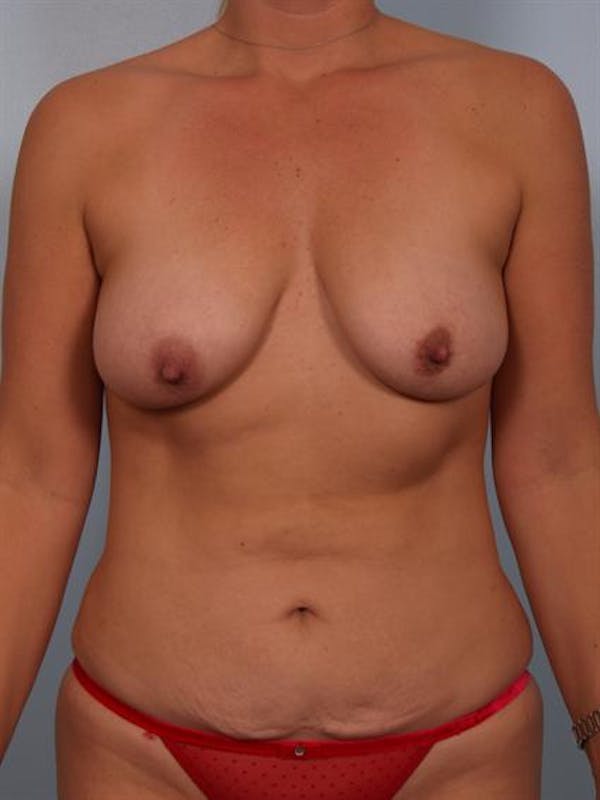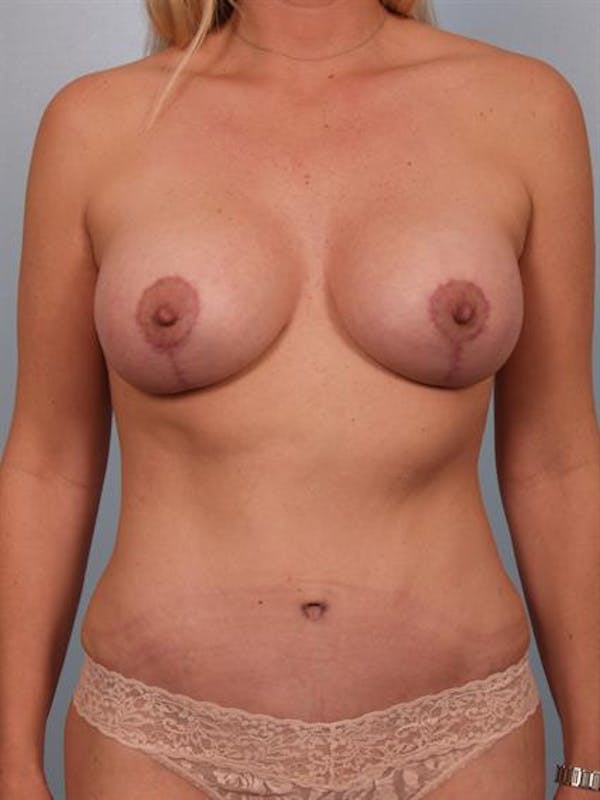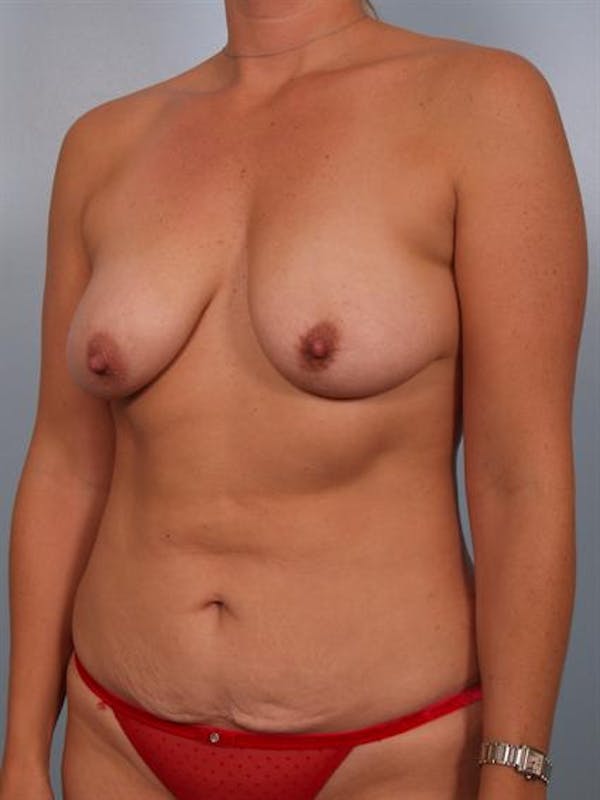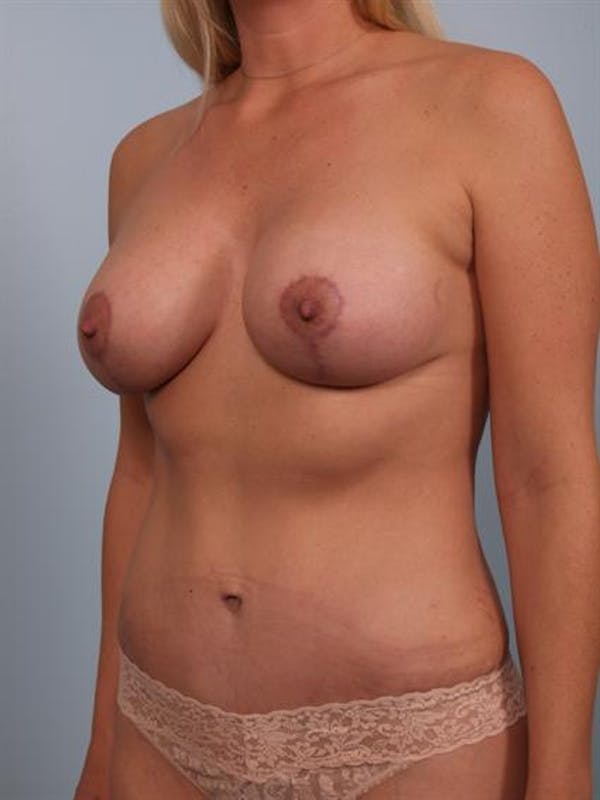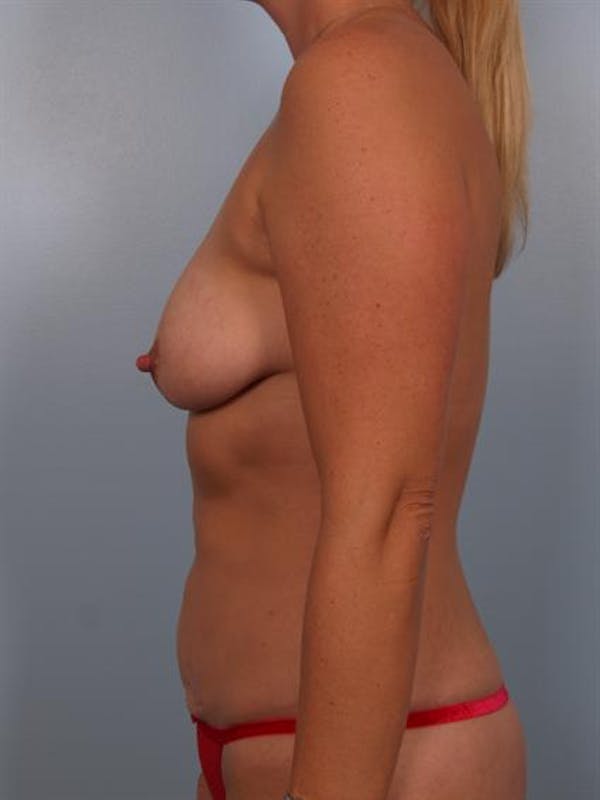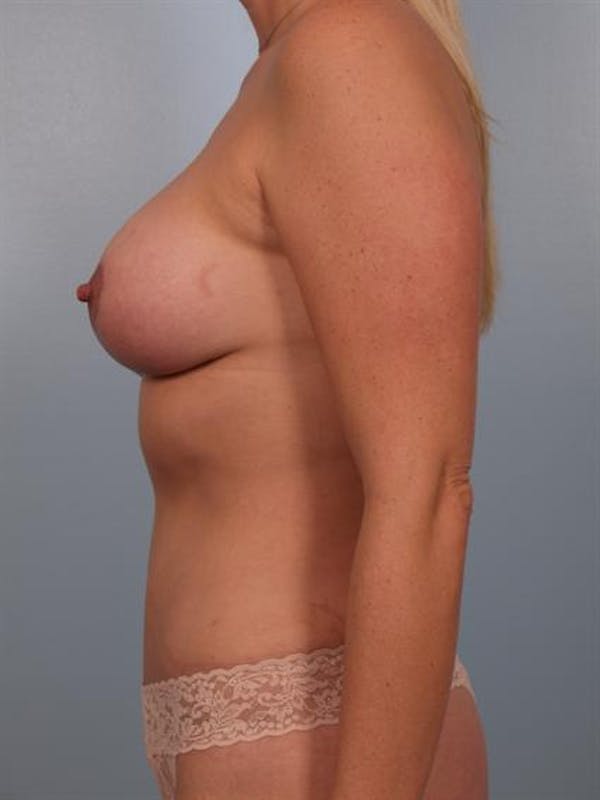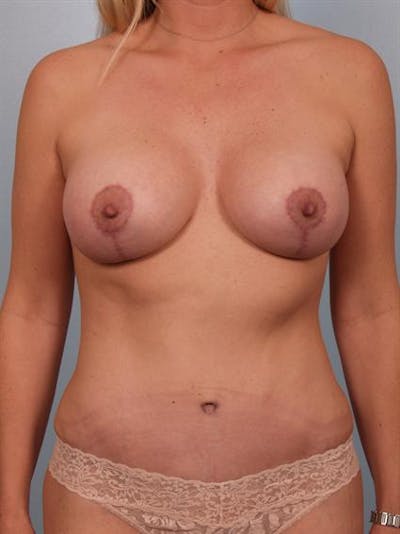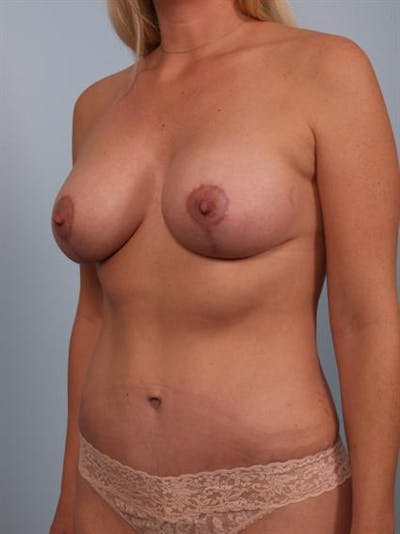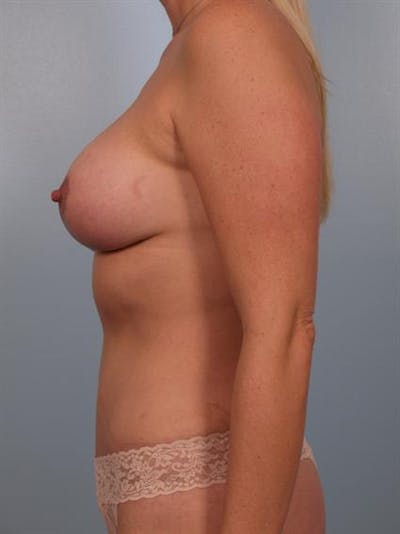 This patient is a 34 year old cosmetic surgery patient who presented to my medical practice with complaints of "deflated" appearing breasts and loose abdominal skin after having children. She wished to have fuller, perkier breasts and a flat abdomen, but wanted to maintain a very natural appearance.
I felt that this patient needed a breast augmentation with a Wise pattern mastopexy (anchor scar breast lift) in order to correct the shape of her breasts. I recommended silicone gel implants placed under the chest muscles for the softest, most natural feel.
With regards to her abdomen, I recommended a full abdominoplasty (tummy tuck) with tightening of the abdominal muscles and liposuction of the flanks (love handles) for the best contour.
I performed all of these procedures during the same surgery. For the breasts, I placed Mentor smooth, round, moderate plus profile cohesive silicone gel implants (325cc on the right and 350cc on the left to correct for preexisting asymmetry). I removed a significant amount of fat from each flank with power assisted liposuction, and excised a large amount of extra skin of the abdominal region.
The patient did very well after plastic surgery, and was extremely pleased by the new fullness of her breasts and the flatness of her abdomen which she said was "much better than she had been even before her pregnancies".
Provider: Dr. Cohen