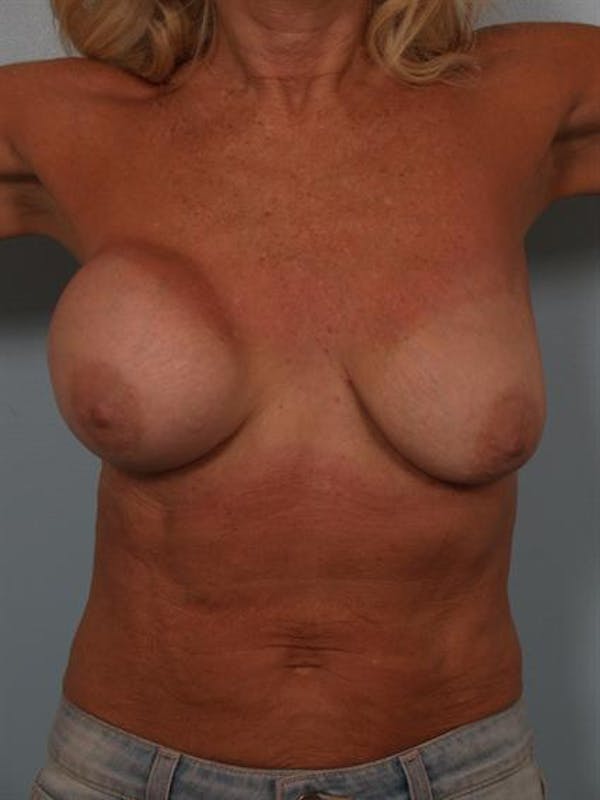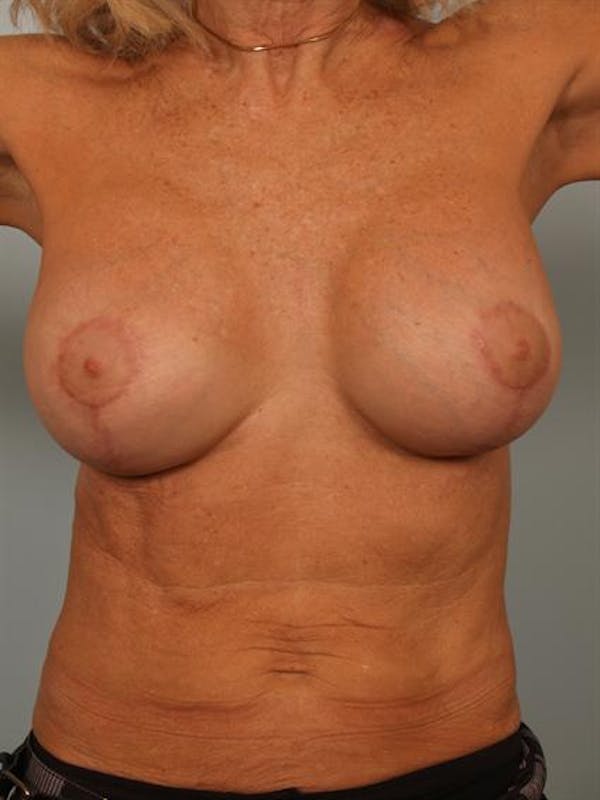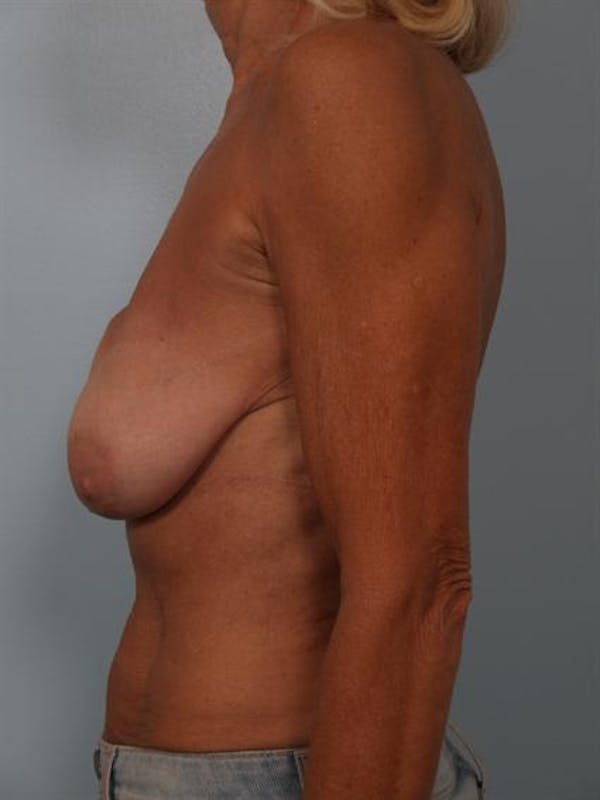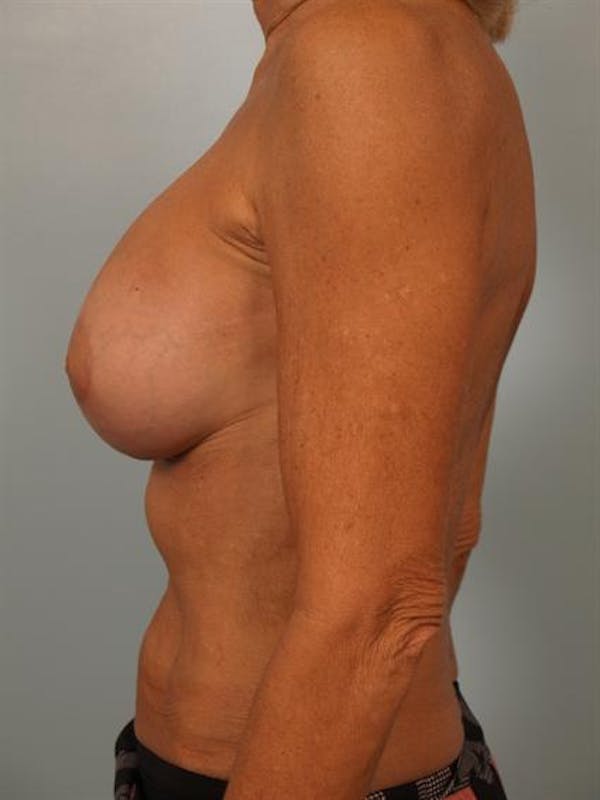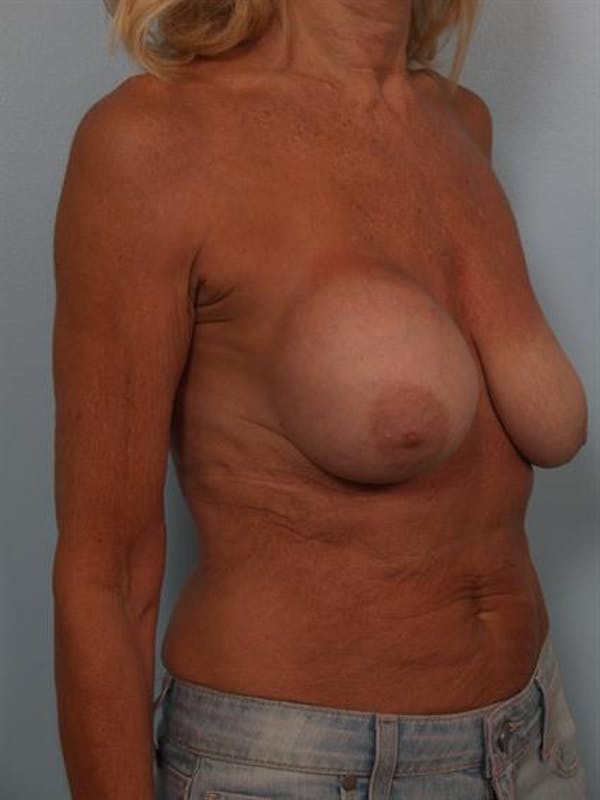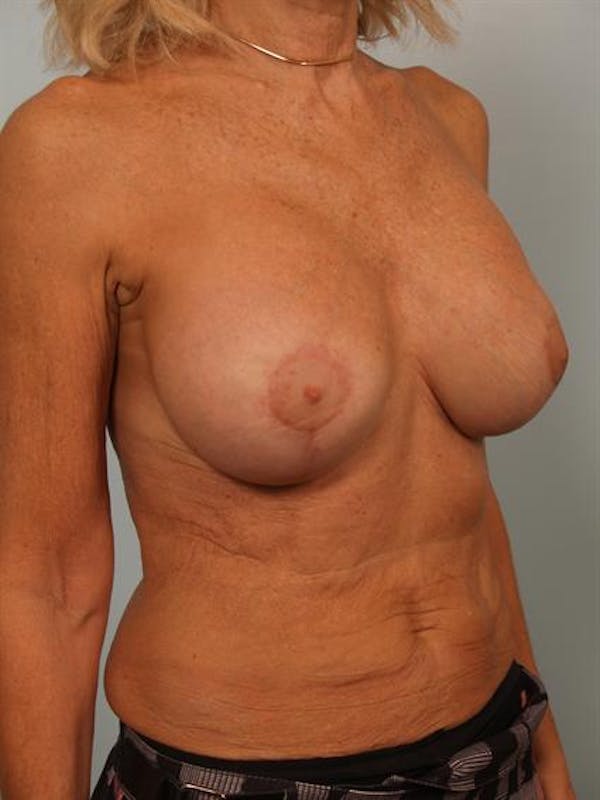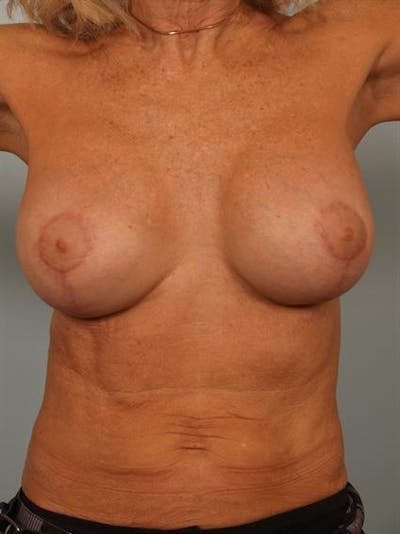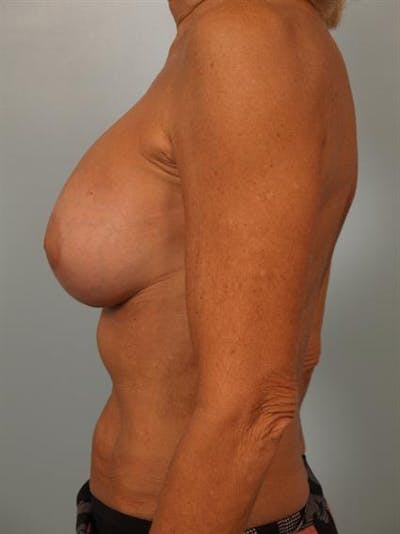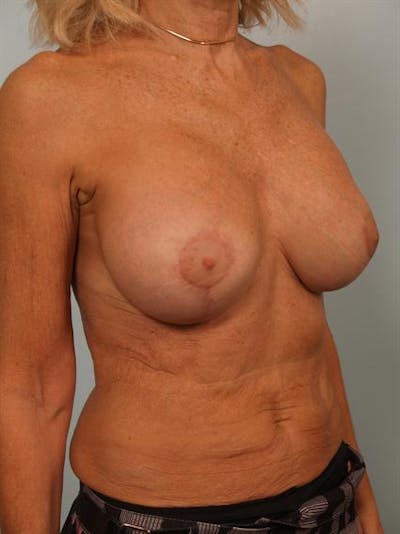 The patient is a 64-year-old female who presented to my office with complaints of breasts which were unnatural in appearance and asymmetrical. The patient had saline implants placed in the subglandular position in the 1990s, and had a left deflation and a right capsular contracture in addition to general drooping. She wished to have a fuller more natural look. I recommended implant exchange, complete capsulectomies, exchange from over to under the muscle, reinforcement with reabsorbable mesh, and mastopexies.
During surgery, I removed this patient's old implants and scar tissue, and placed new Sientra 310cc textured, classic anatomical implants in the submuscular plane. I reinforced the muscle position by using Seri mesh as an internal bra, and performed vertical mastopexies on each side.
After surgery, the patient recovered nicely and was very happy with her more youthful and natural appearance.
Provider: Dr. Cohen