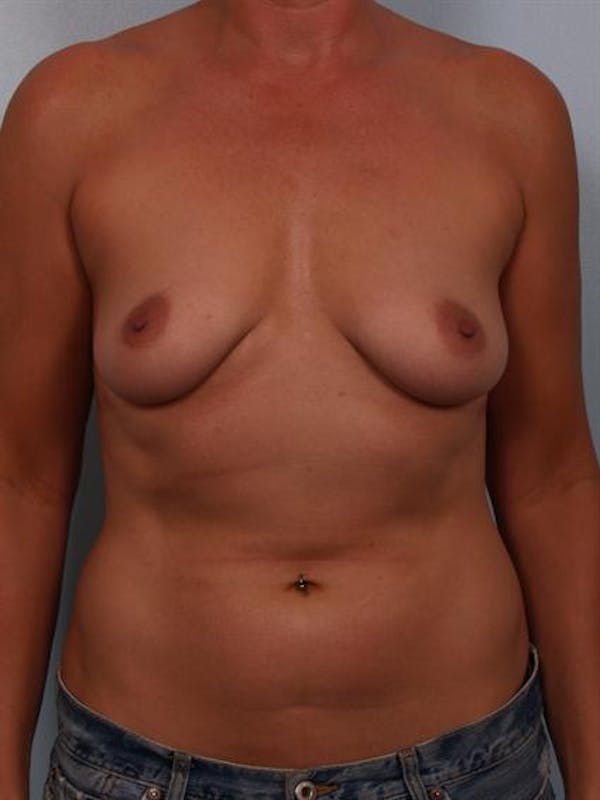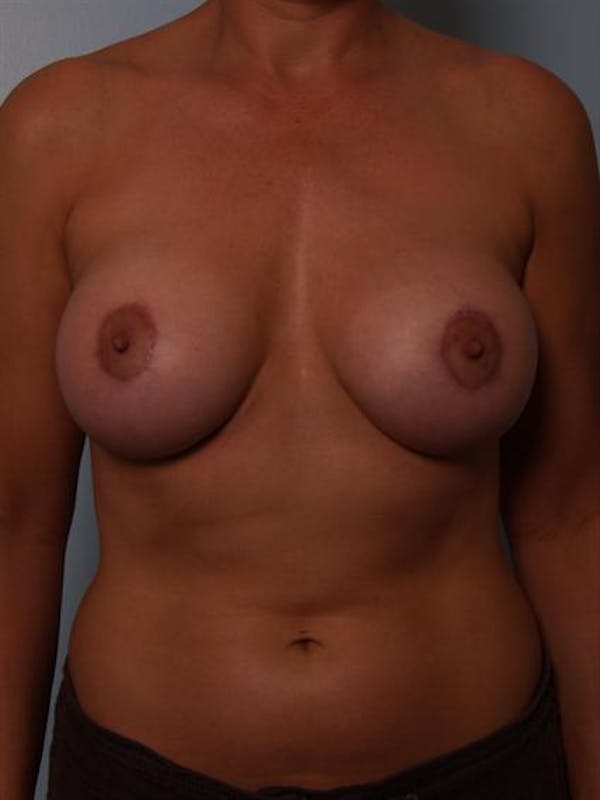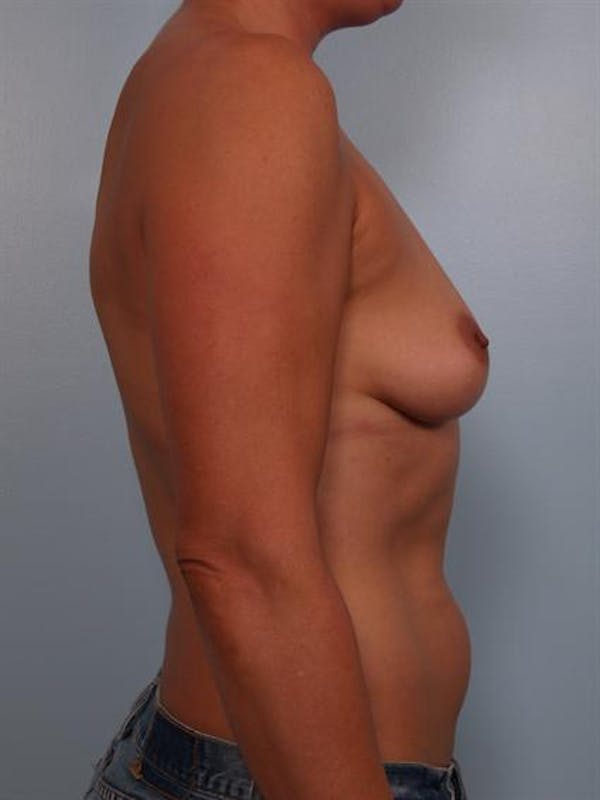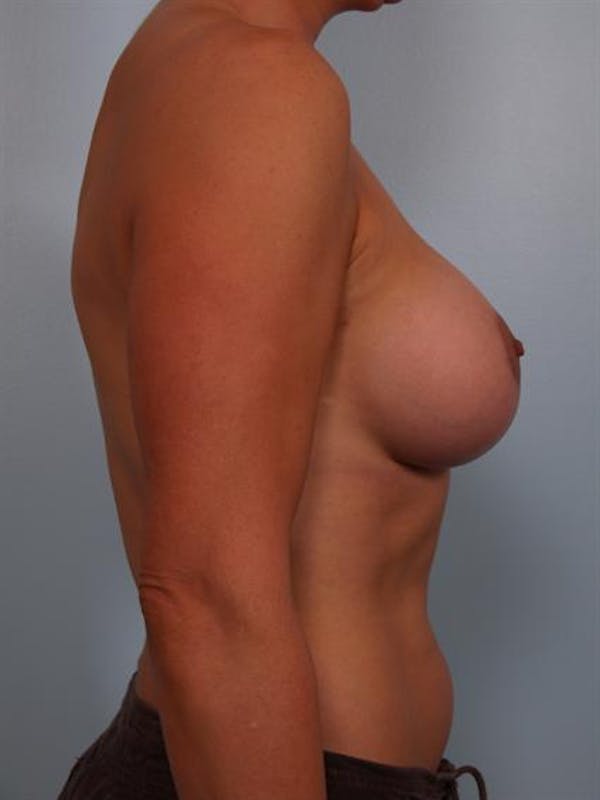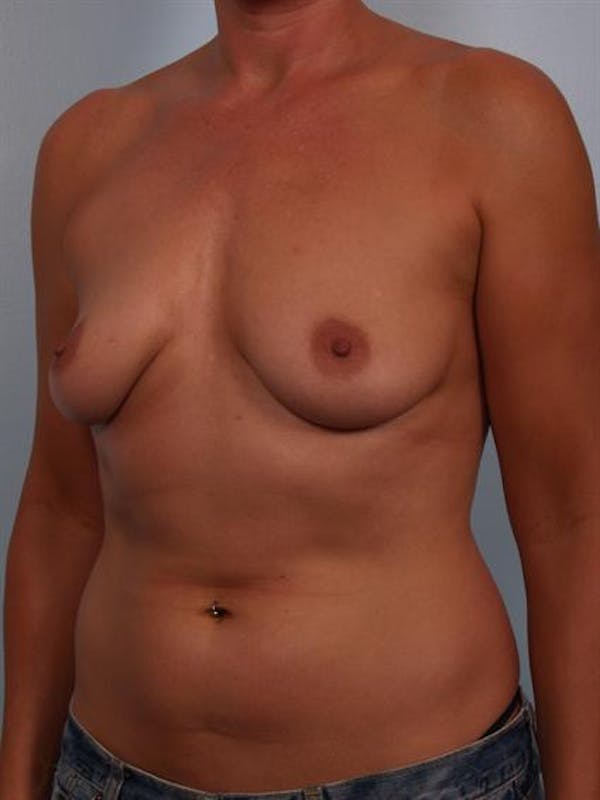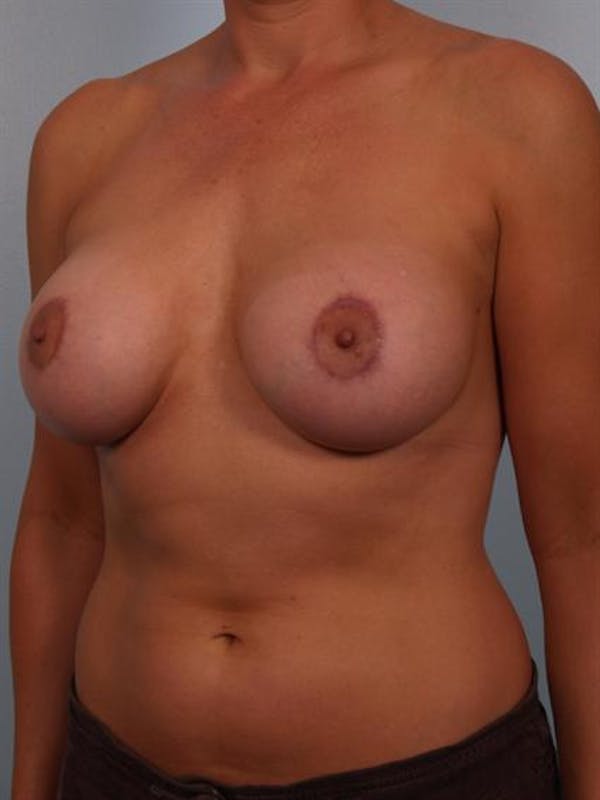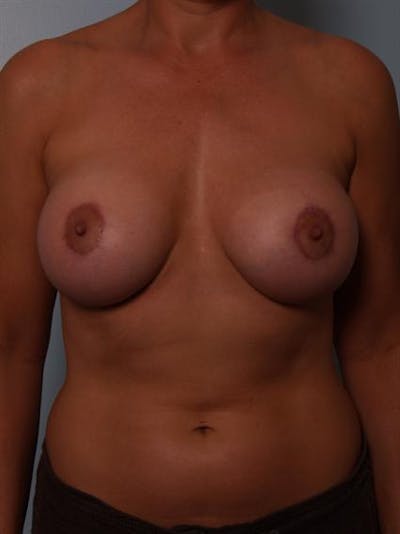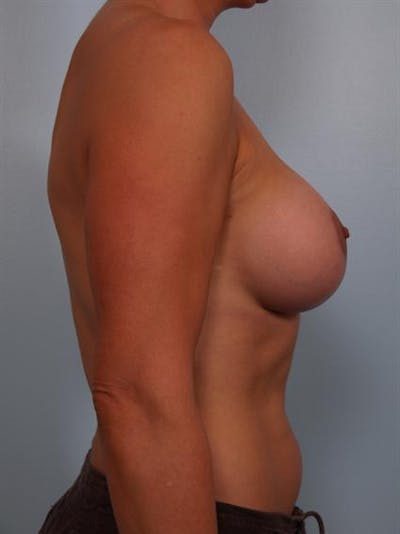 This 41-year-old woman scheduled a consultation at my practice to discuss her interest in breast augmentation. She felt that her breasts looked flat and did not complement her body very well. Specifically, she wished to have a softer, more feminine appearance.
For her breast enhancement procedure, I recommended silicone implants to increase her breast volume while creating a very natural feel and appearance. Because her breasts drooped mildly and her areolas were naturally set a little low, I also recommended a mastopexy to tighten her breast tissues to give better position to both her breasts and areolas.
During her plastic surgery procedure, I used a 425cc implant on the left and a 450cc implant on the right to restore symmetry to her breasts. These were both Mentor smooth, round high-profile cohesive silicone gel implants. In the same procedure, I performed a circumareolar mastopexy to tighten the breasts, raise the areolas, and create a much more proportional, naturally attractive shape while minimizing scarring.
After surgery, the patient has healed very nicely, and she is extremely happy with her softer, natural, and more feminine appearance. Her post-operative photos show that her new, much more flattering breast shape complements her figure in very natural ways, and her areolas are positioned beautifully.
Provider: Dr. Cohen