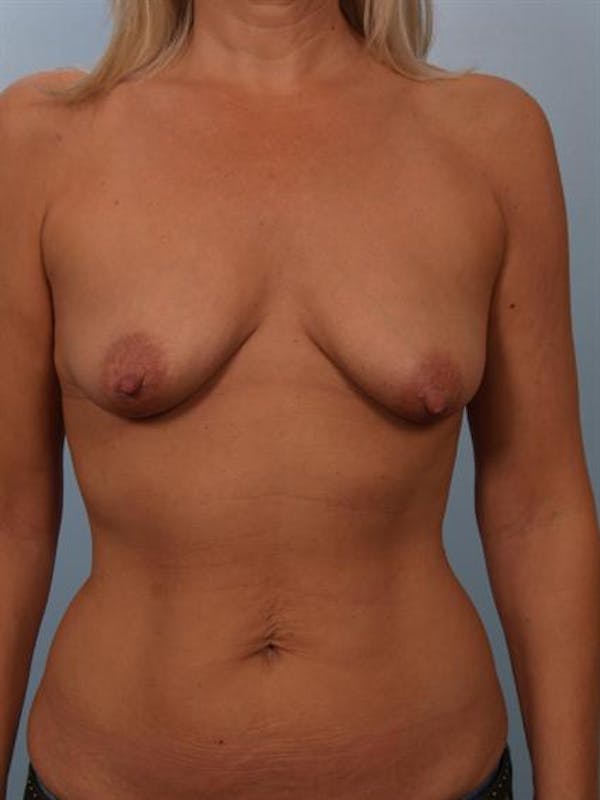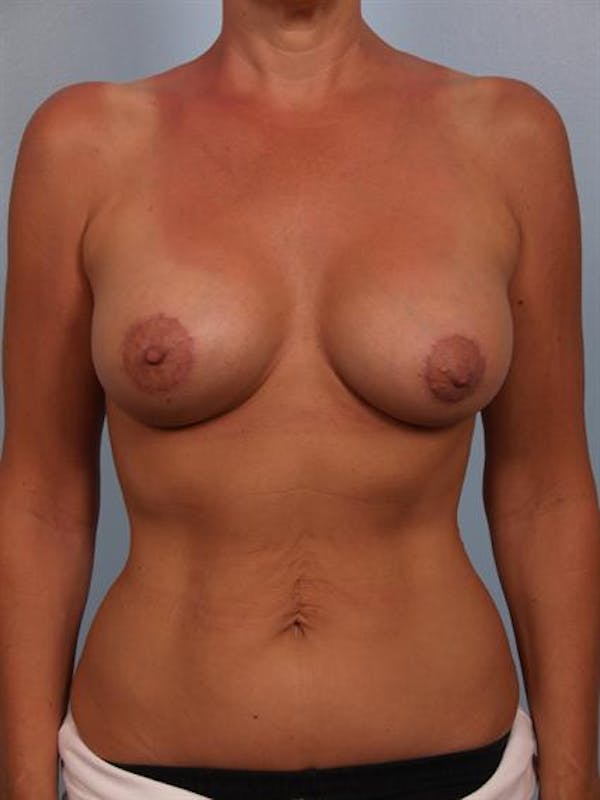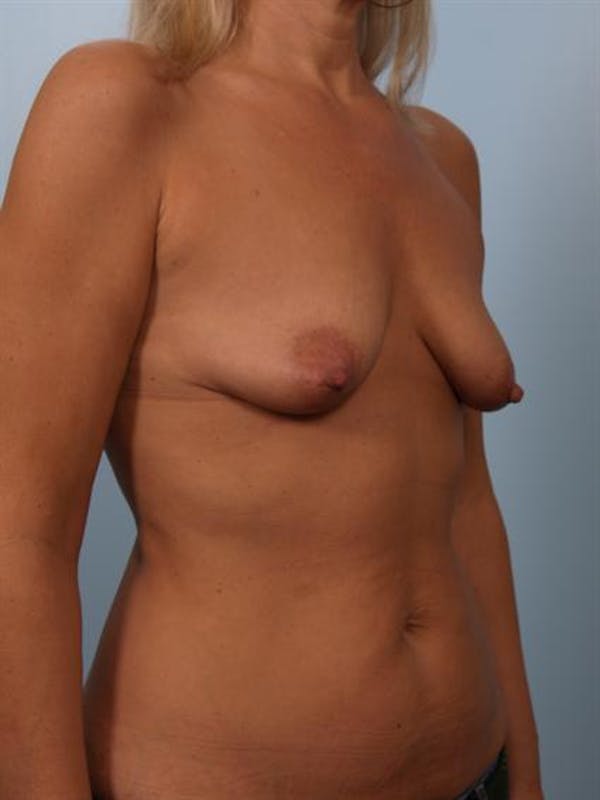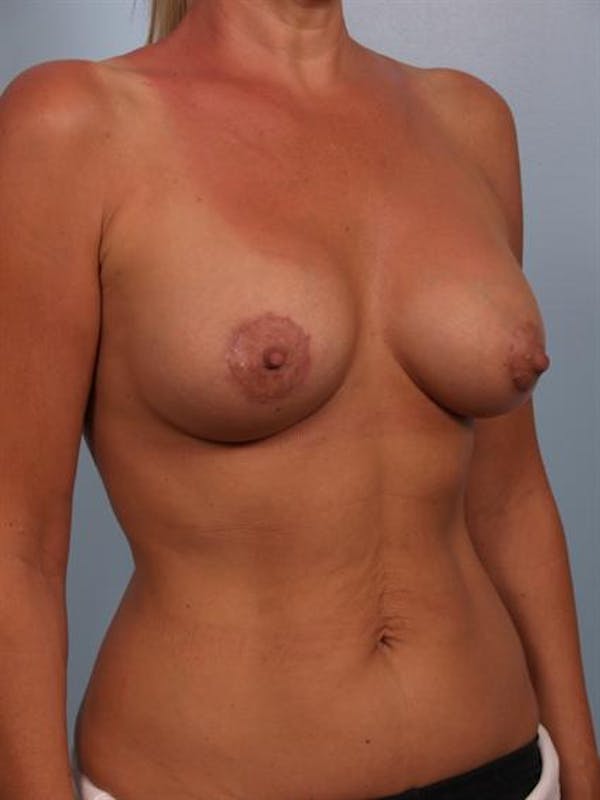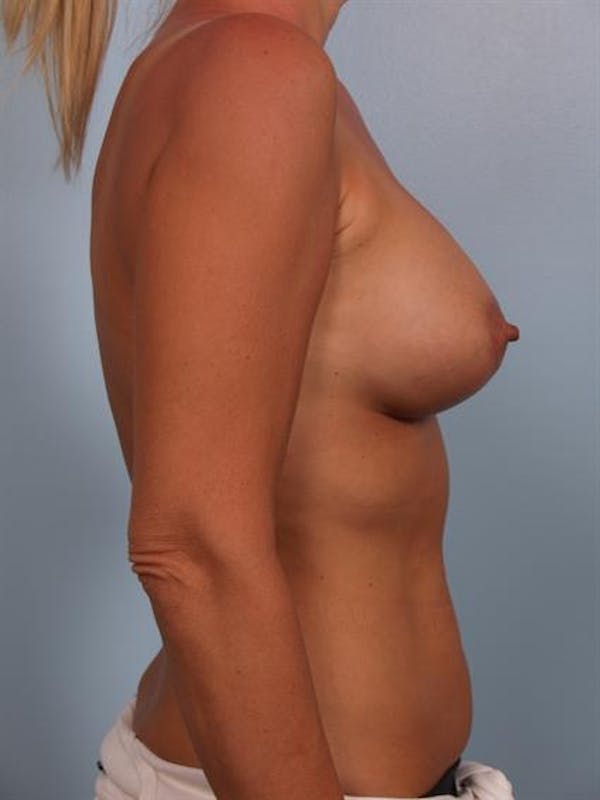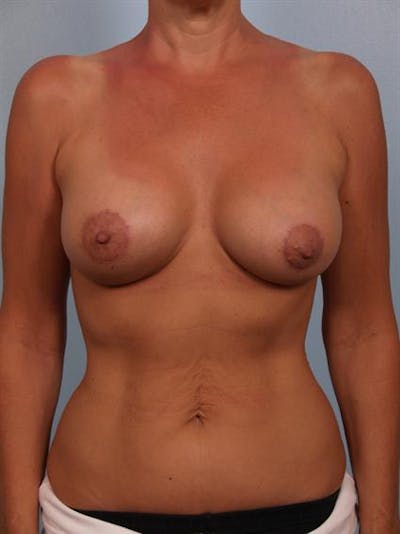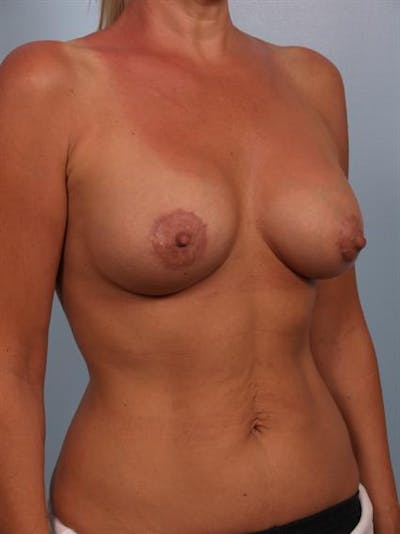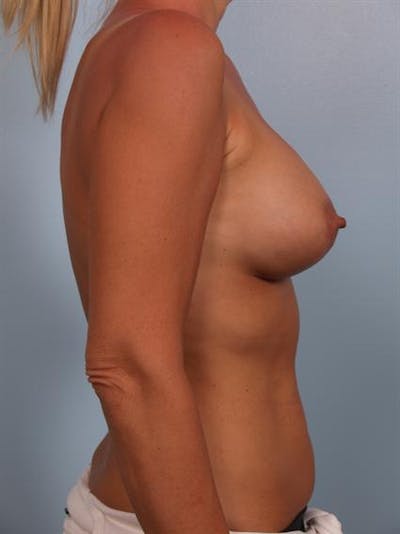 This is a 47 year old female who came to my practice with concerns regarding her breasts. Specifically, she was unhappy with the small size and droopiness of her breasts, which had worsened over time.
After examining this patient, I felt she would be an excellent candidate for breast augmentation with cohesive silicone gel implants for the most natural appearance. I also felt that, due to the drooping and "pointy" shape of her breasts, she would benefit from a circumareolar mastopexy (breast lift around the areola). This is a type of breast lift where I tighten the breast in order to provide a rounder, more aesthetic shape, leaving a scar only around the areola and not on the breast skin.
I performed a breast augmentation with Mentor smooth, round, moderate profile plus cohesive silicone gel implants. The incisions were limited to the area around the areolas, and the implants were placed under the pectoralis (chest) muscles for the most natural appearance. Because this patient had some asymmetry, I used a 350cc implant on the right and a 325cc implant on the left to create the best match in final breast size. I also tightened and reshaped the breasts with a circumareolar mastopexy (tightening around the areola).
The patient did very well after surgery, and she is extremely happy with the natural and rejuvenated appearance of her breasts.
Provider: Dr. Cohen