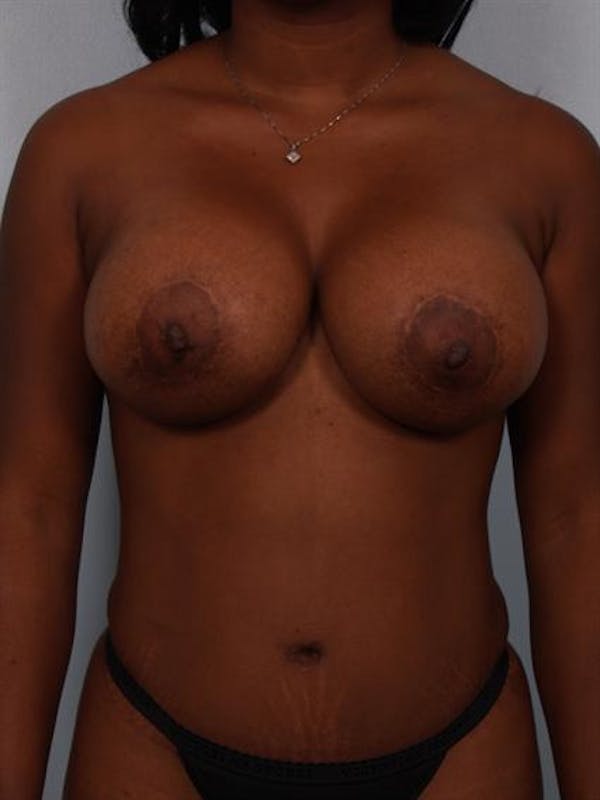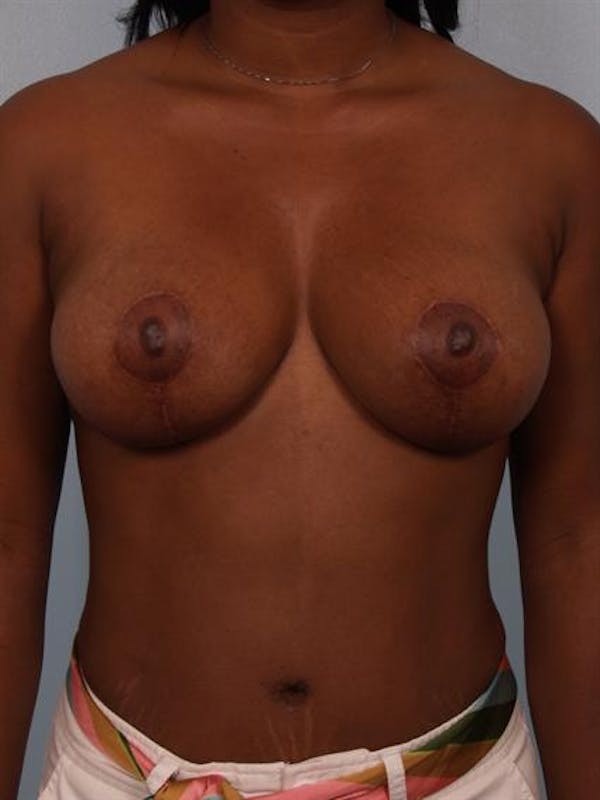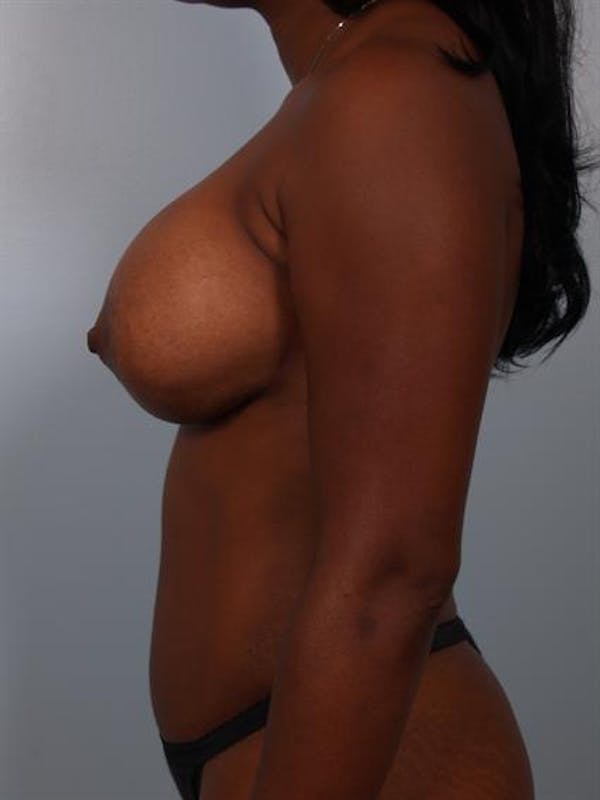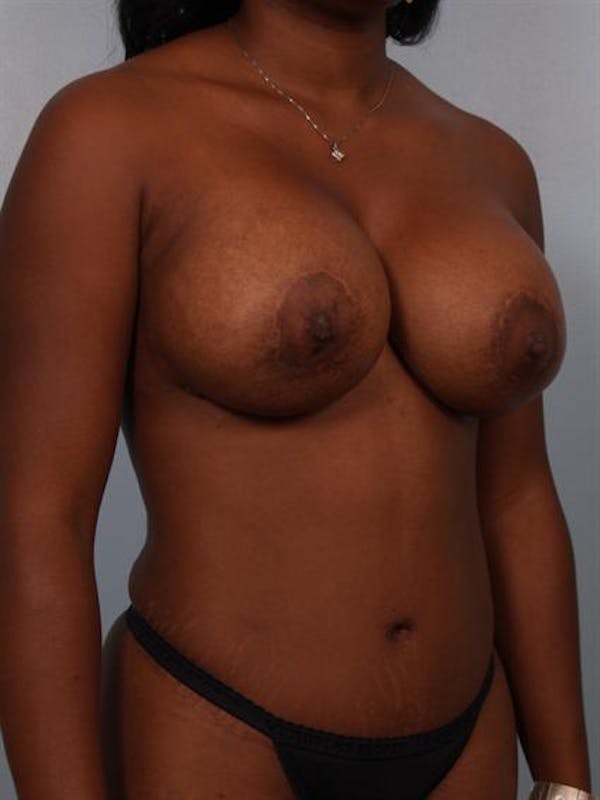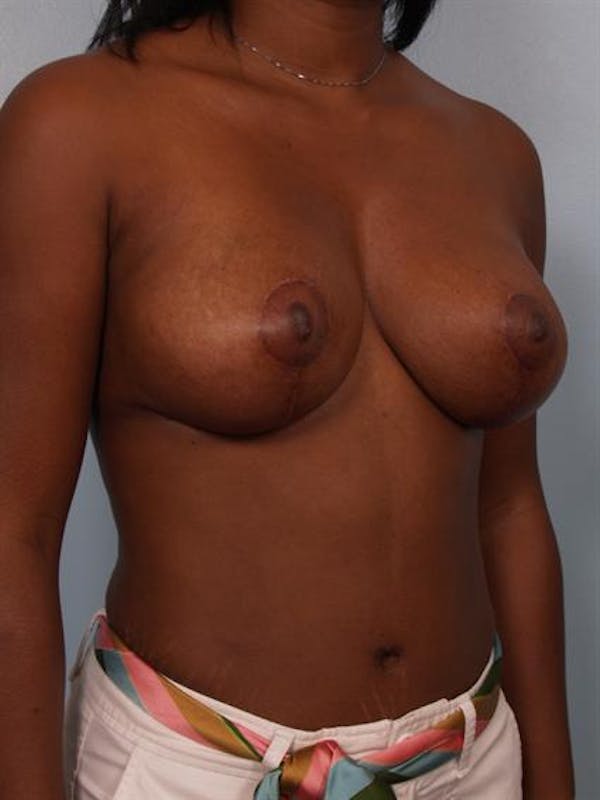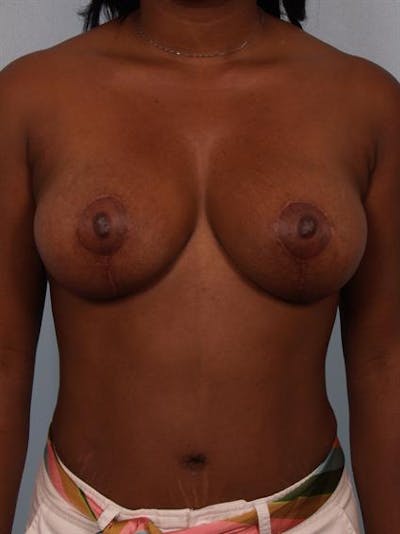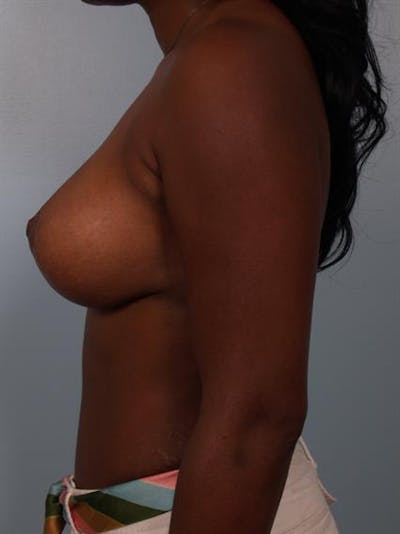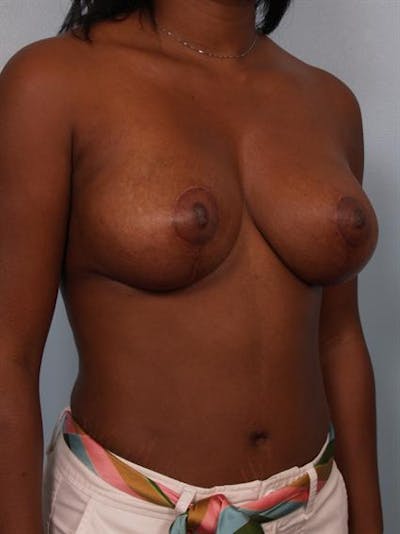 This patient is a 35 year old female who presented to my practice with interest in revision breast surgery. This patient had previously undergone a breast augmentation with circumareolar mastopexy by another surgeon and was unhappy with the size and firmness of the breasts.
On examination, I noted that this patient had implants that were significantly too large for her body and the firmness was exacerbated by a capsular contracture. For this patient I recommended that she would need an exchange of implants from saline to silicone, capsulectomy, and most likely vertical breast lift.
In surgery, I removed the patient's old implants which were 425cc saline implants overfilled to 500cc on the right and 488cc on the left. I replaced these with Mentor smooth round, moderate plus profile cohesive silicone gel implants and used a 225cc on the right and a 200cc on the left for the best symmetry. Additionally, I tightened the lower breast pockets internally and performed a vertical breast lift to make the breasts rounder and perkier.
After surgery, the patient recovered very nicely. She was very happy with the improvement in both her appearance and the way her breasts felt. She is thrilled now that she is finally able to sleep on her stomach and can fit into regular clothes.
Provider: Dr. Cohen