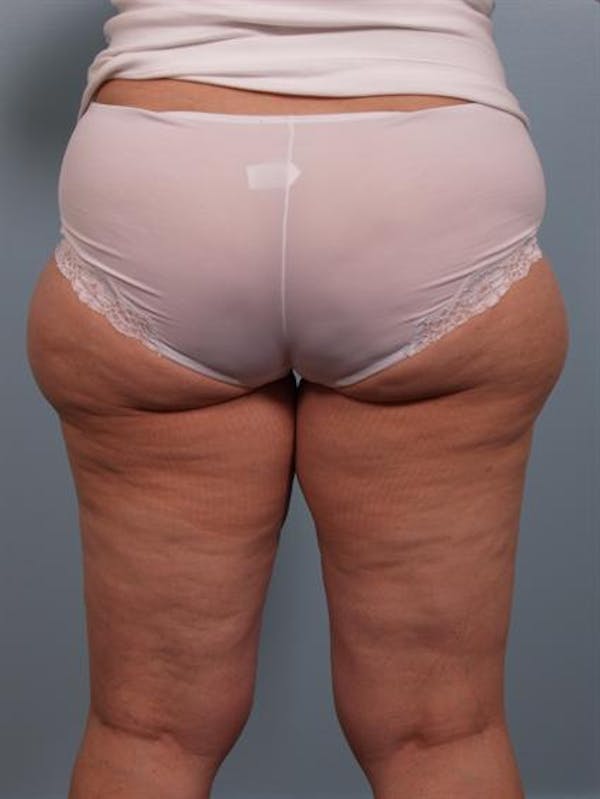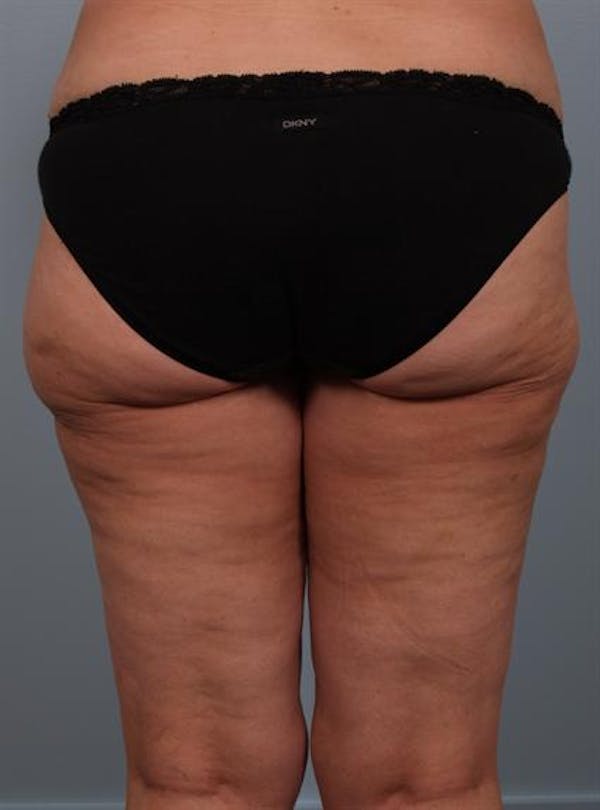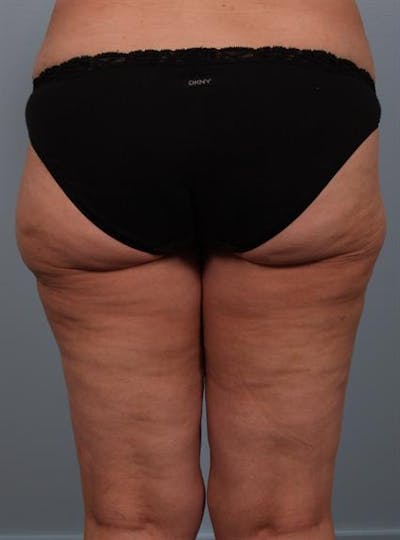 This patient is a 59 year old female from the Washington, D.C. area who flew in to my practice with interest in liposuction surgery. Specifically, this patient had significant excess fat in the inner and outer thigh regions as well as in the inner knee areas.
After examining this patient, I felt that she had areas of diet and exercise resistant fat that would benefit significantly from power assisted liposuction. One downside to this patient's situation was the thinness and laxity of her skin. This lack of elasticity cannot be corrected with liposuction, however, I felt that debulking the areas of fat would still make a significant difference in this patient's appearance, and would particularly help how she fits into clothes.
I performed power assisted liposuction and removed almost 600cc of fat from each outer thigh, approximately 250cc from each inner thigh, and approximately 50cc from each inner knee.
The patient recovered very well, and has noticed a huge difference in how she looks and fits into clothes. With regards to her cellulite and loose leg skin, (which are not corrected with liposuction) we are considering a non-invasive treatment called Vela-Shape, which uses infrared light, radio frequency waves, and direct suction on the skin to tighten and smooth the skin, and reduce dimpling.
Provider: Dr. Cohen