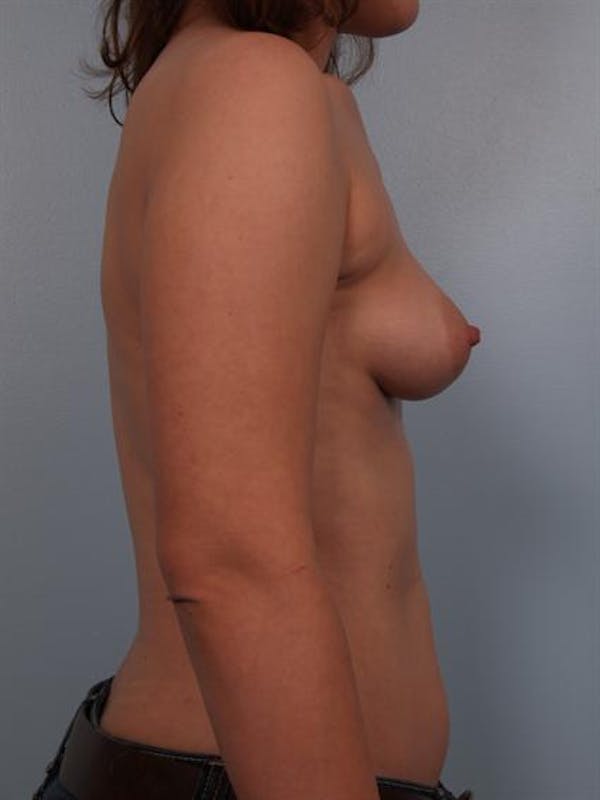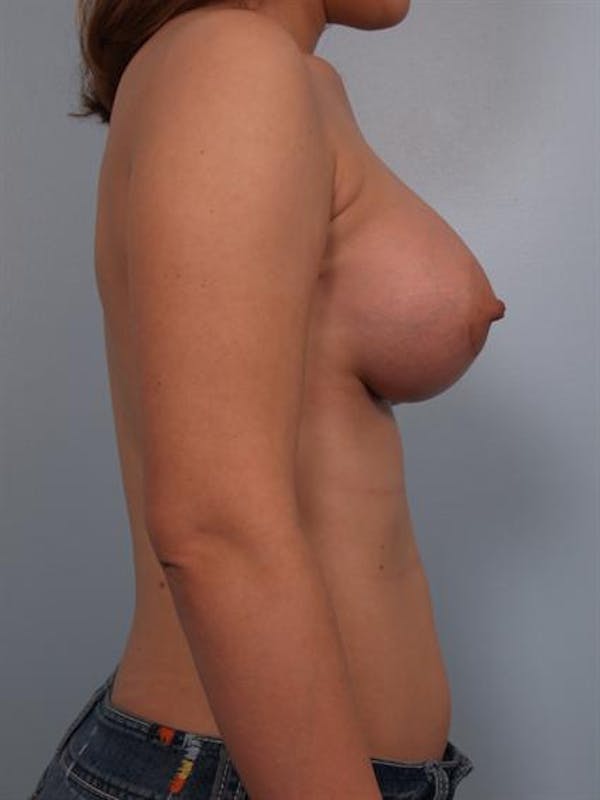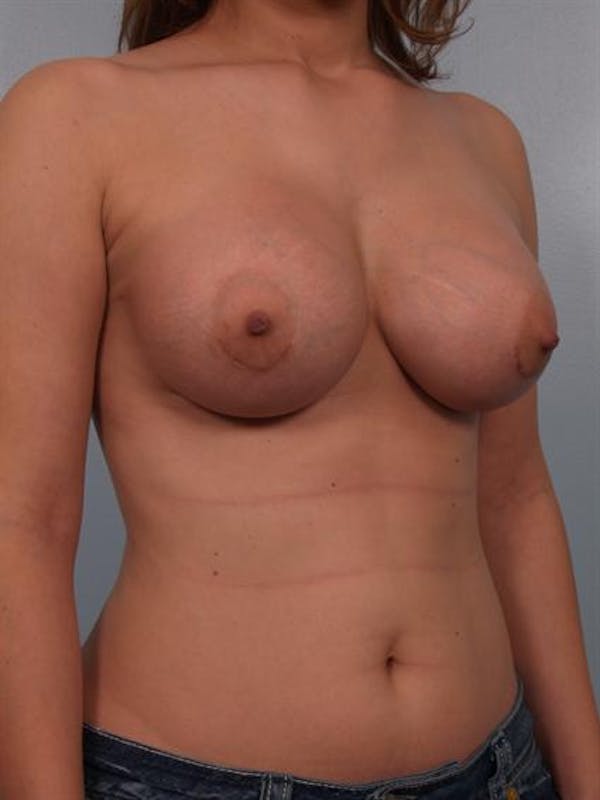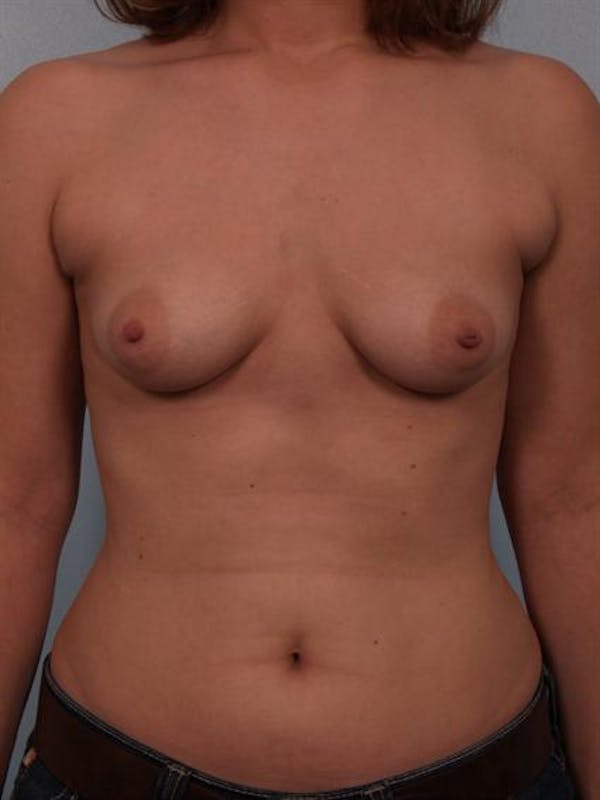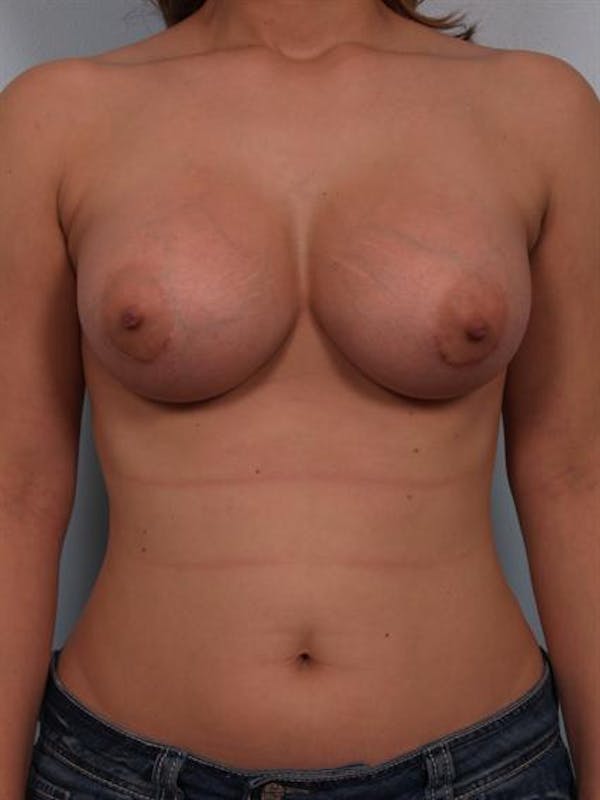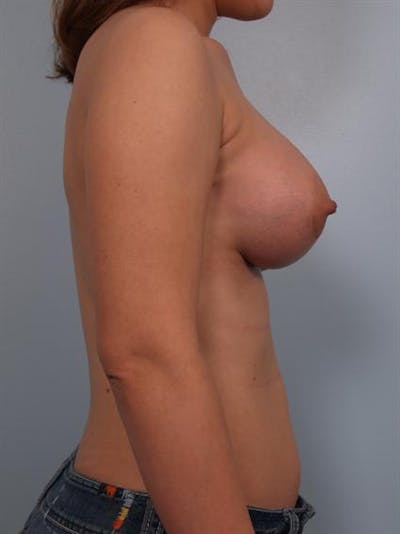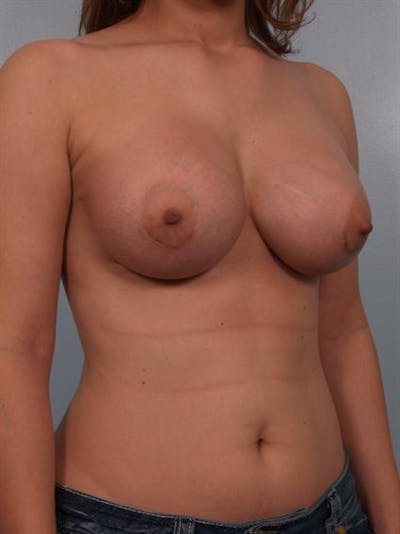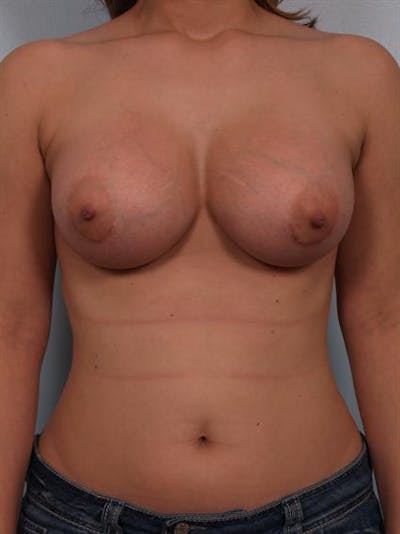 This 29-year-old woman requested a consultation at my practice because she wanted advice about receiving a breast augmentation. This patient felt that her breasts were too small and narrow, and looked disproportionate for her body. She was also troubled by the way excess fat in her armpit areas would overlap her bra, and hoped that plastic surgery could help her create a more appealing shape.
I felt that this patient would be a great candidate for breast augmentation, and together we decided on an approach that would allow me to place the implants through an incision along the lower areola, under the chest muscles. During her surgery I tried a number of implant sizes and decided that Mentor 500cc smooth, round, moderate-plus profile silicone gel implants would achieve her goals very well. I also performed power-assisted liposuction to remove over 30cc of "bra fat" near her armpits to further improve the contours of her breasts.
A few weeks after her cosmetic surgery procedures, I noted that she was recovering very well, and was extremely happy with her fuller, more proportionate breast contour. She was also pleased with how the small adjustment of removing fat near her breasts improved the look of her upper body so much, highlighting her more flattering curves. Overall her new shape looks very natural and complements her frame beautifully.
Provider: Dr. Cohen