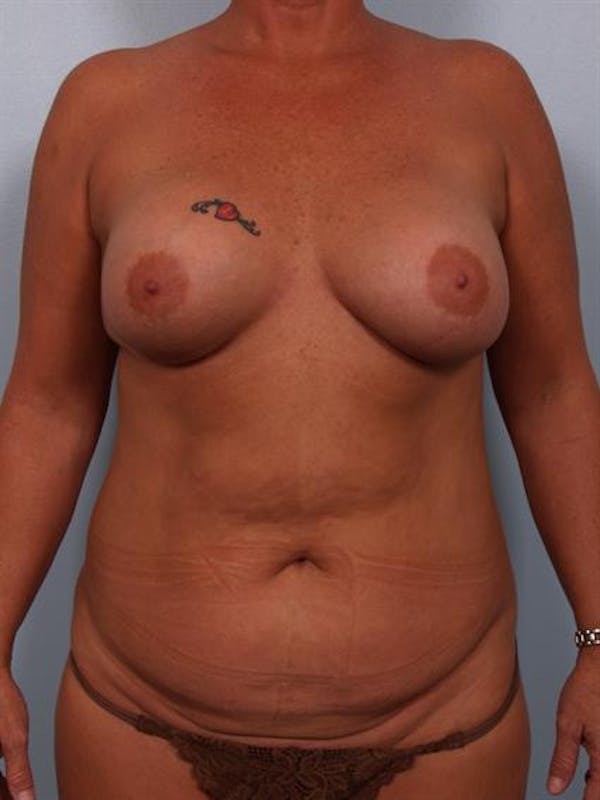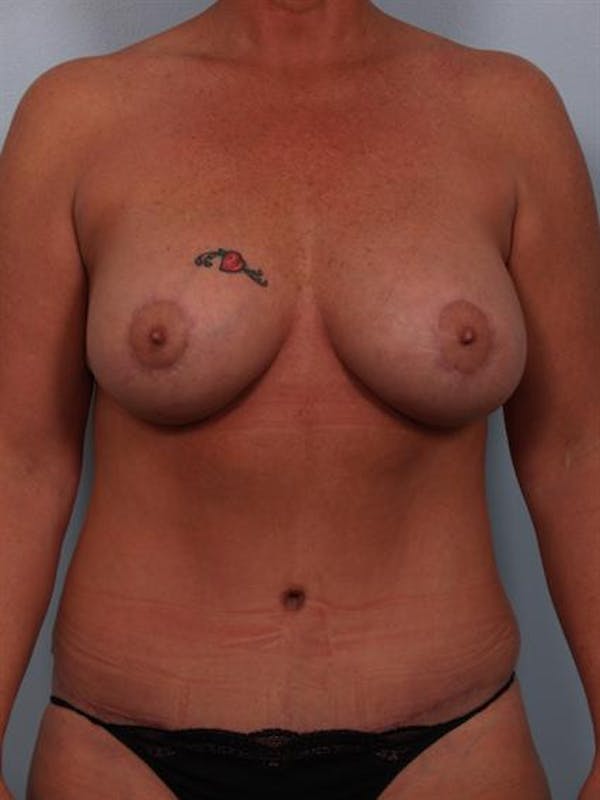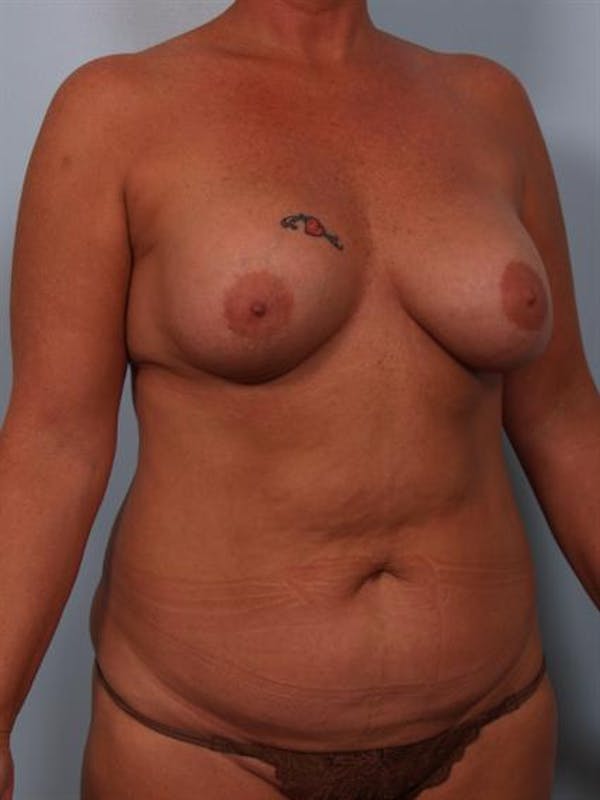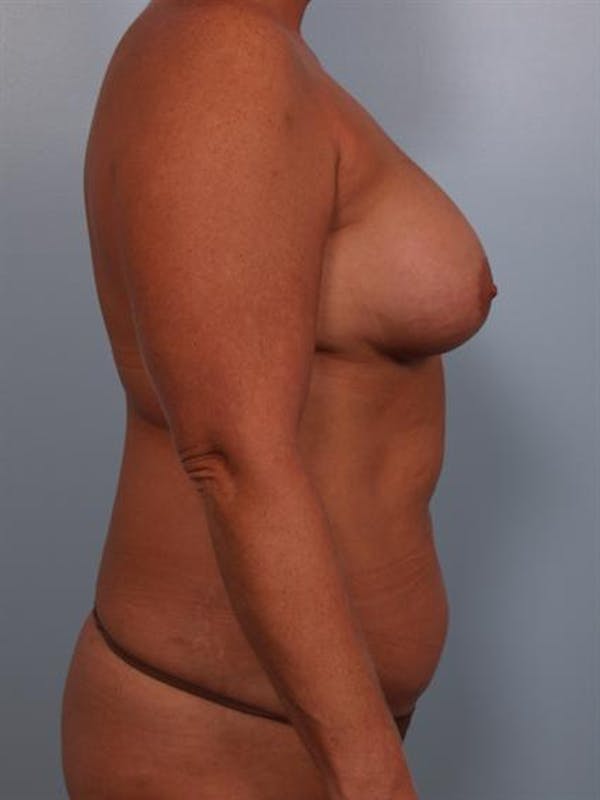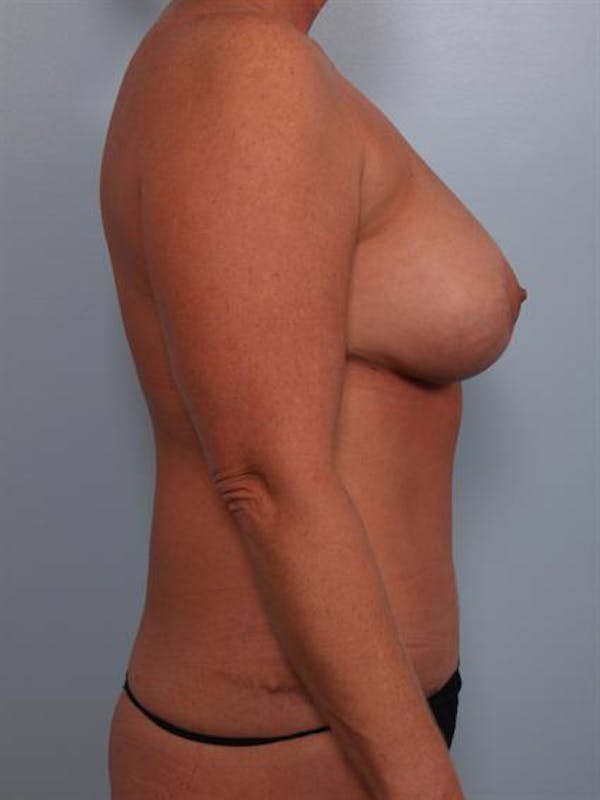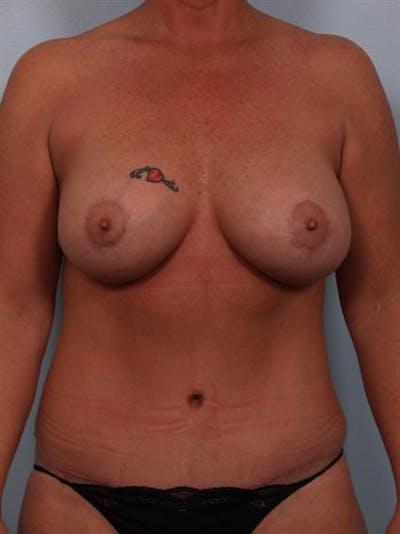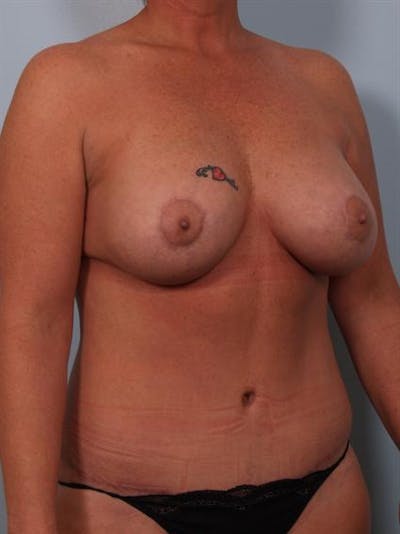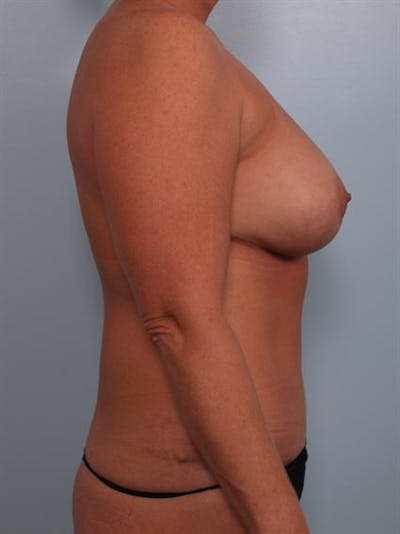 This patient is a 50 year old female who came to my medical practice with interest in a "mommy makeover" procedure. Specifically, this patient had breast implants placed in the early 1970's which had become hard and encapsulated. She also wished to improve the contours of her abdomen and love-handle areas.
For this patient, I recommended a number of procedures which I felt would give her the best overall improvement. For her breasts, I suggested removing her old implants and replacing them with slightly larger cohesive silicone gel implants. I also felt that tightening the breasts around the areolas (circumareolar mastopexy) would maximize her breast perkiness. I also explained that power assisted liposuction in the bra-fat area would help to reshape the breasts and upper chest.
With regards to her abdomen, I recommended a full abdominoplasty (tummy-tuck) with tightening of the abdominal muscles and power-assisted liposuction of the love handles.
I performed these surgeries on this patient and ended up using Mentor smooth, round, moderate-plus profile cohesive gel 350cc implants. I also performed a circumareolar mastopexy and 200cc of bra fat liposuction on each side. After this was completed, I performed a full abdominoplasty with muscle tightening and approximately 400cc of liposuction from each love handle area.
The patient healed extremely well after surgery and was very pleased with her improved and natural appearance. She is seen here approximately 6 weeks after surgery.
Provider: Dr. Cohen