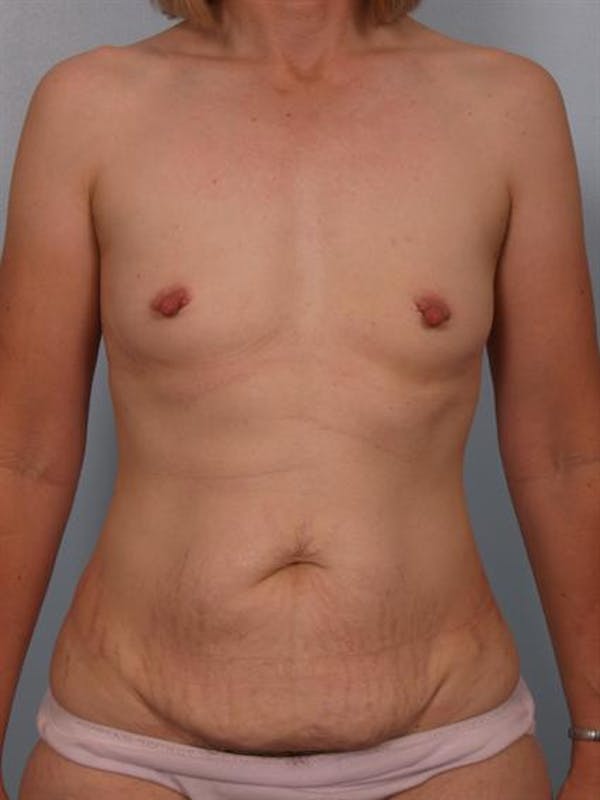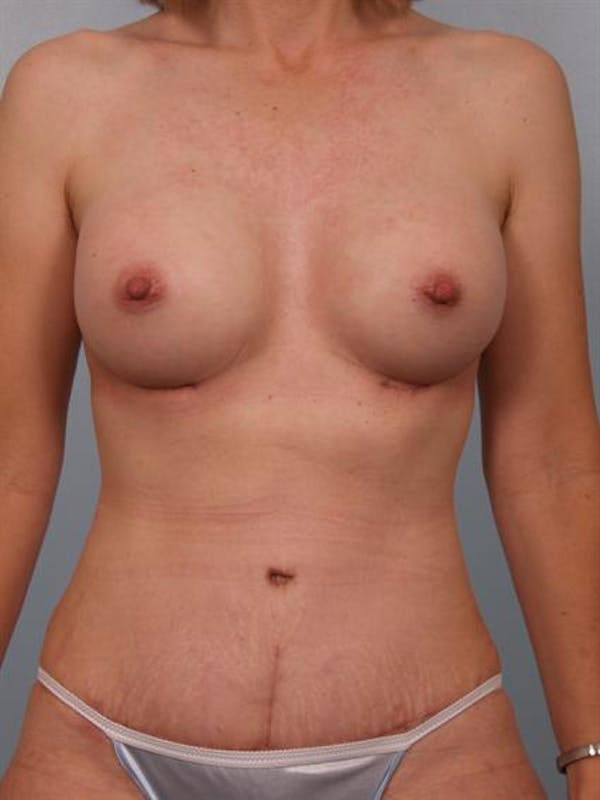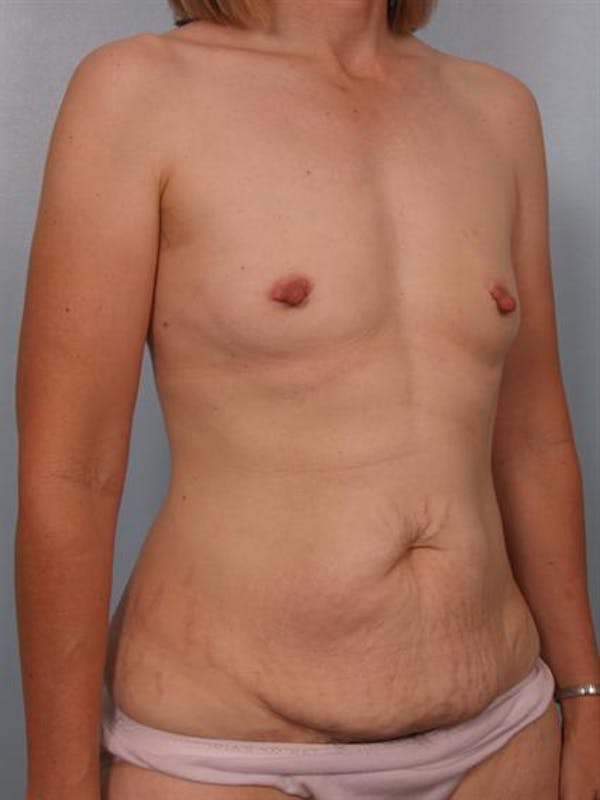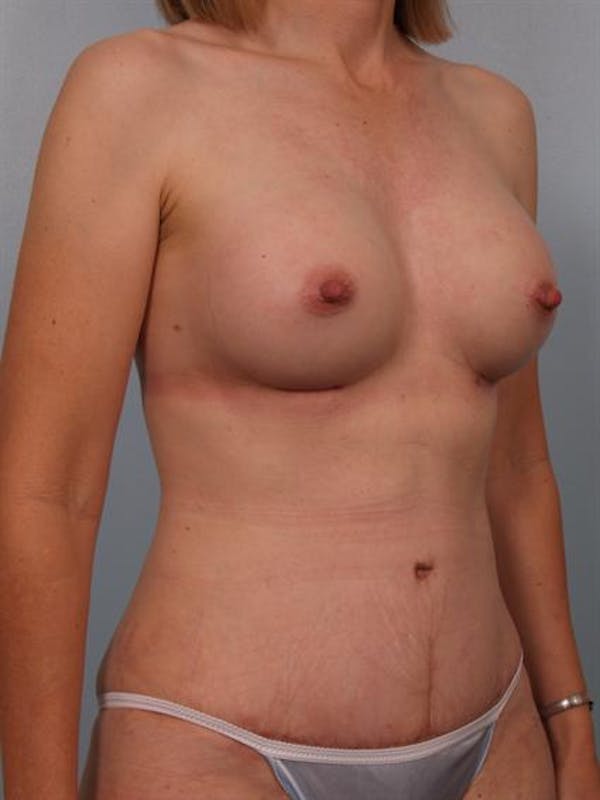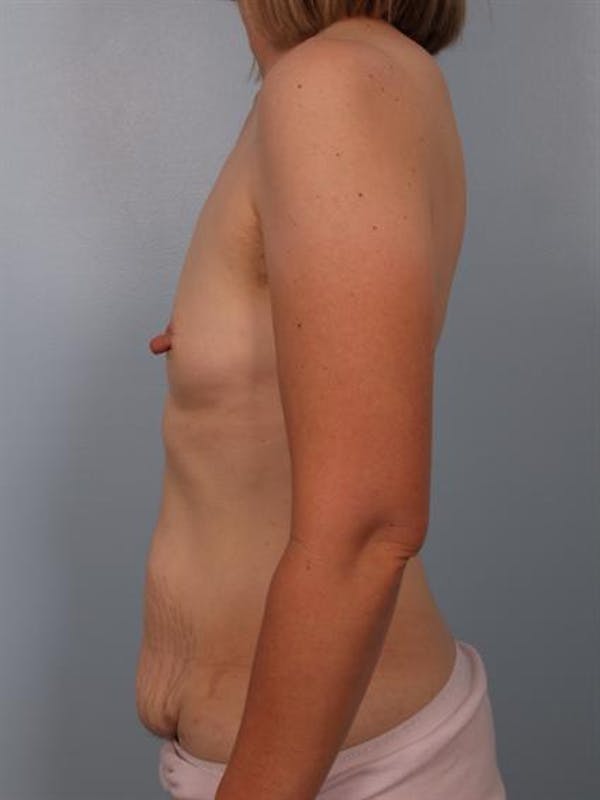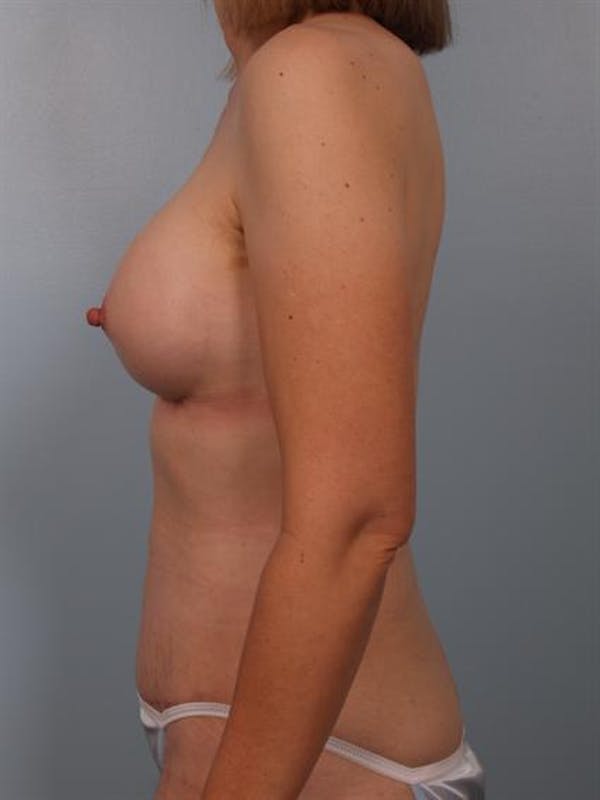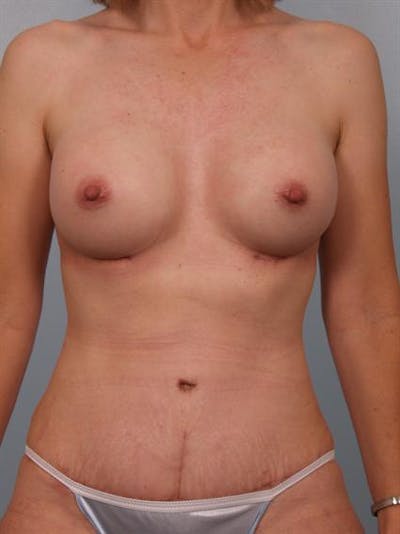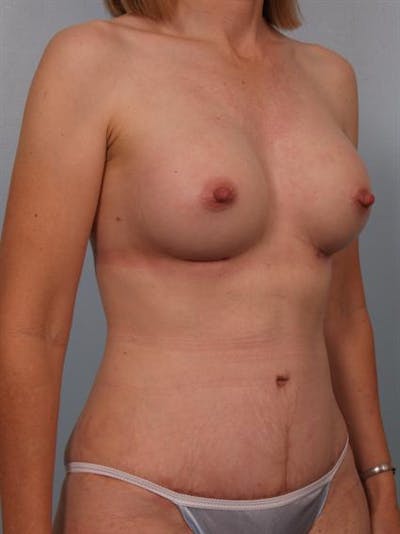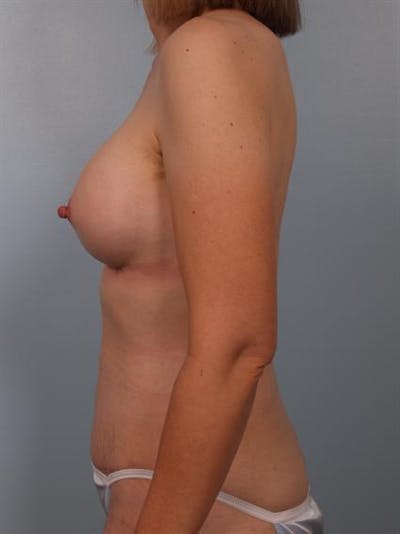 This patient is a 50 year old female who presented to my practice with interest in "mommy makeover" surgery. This patient had never developed much breast tissue and she wished to balance her appearance by increasing the fullness of her breasts. She also wished to have a nipple reduction as her nipples were excessively long and droopy. This patient was also unhappy with the excess skin of her abdomen and the excess fat of her love handles.
I recommended a breast augmentation with silicone implants placed under the muscles for the best result. This patient wished to have her implants placed through incisions inder the breasts. I recommended a nipple reduction on both sides to minimize the drooping and projection of her nipples. I also recommended a full abdominoplasty (tummy-tuck) with liposuction of the love handles.
In surgery I placed Mentor smooth, round, high profile cohesive silicone gel implants under the muscles though an incision under the breasts. I also perfomed power-assisted liposuction of the love handles and performed a full abdominoplasty with tightening of the abdominal muscles.
This patient recovered very nicely after surgery and was extremely pleased with the improvement in her shape. She also felt that her body was in much better balance after surgery.
Provider: Dr. Cohen