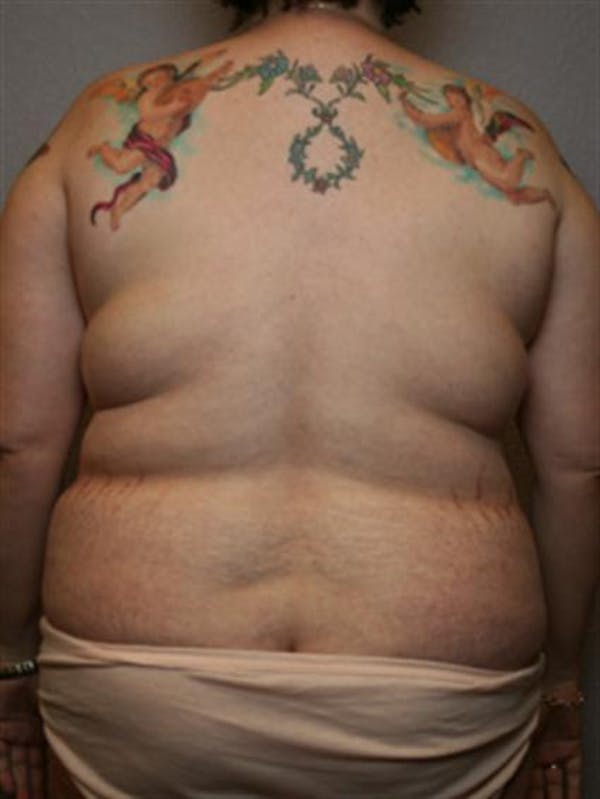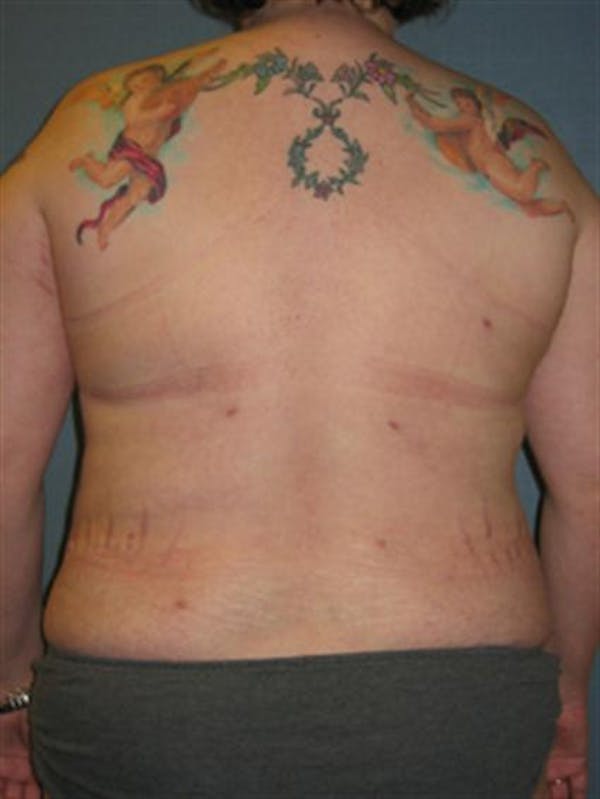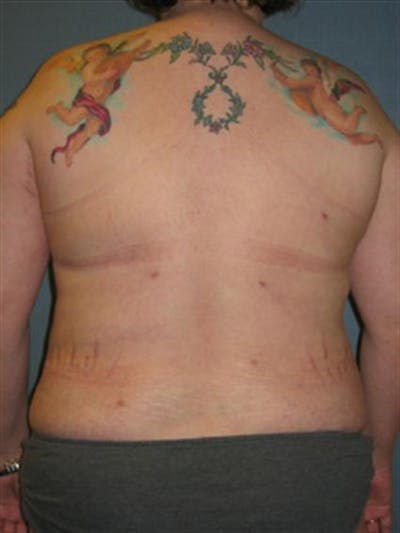 This is a 33 year old female who came to my office with concerns about the appearance of her abdomen, flanks and back. The patient had previously had an abdominoplasty by another surgeon, and was unhappy with the overall result. Specifically, she had excess skin remaining on her sides, and significant excess skin and fat in the pubic region. Furthermore, the patient was unhappy with some residual irregularities of the right upper abdomen.
With regards to her back and flanks, the patient disliked the "rolls" of excess skin and fat that caused creases in her skin. Finally, the patient wished to have an enlargement of her breasts with a lift, and removal of excess fat in the underarm/ bra areas.
I had a lengthy discussion with the patient regarding what could realistically be accomplished with surgery. Revision surgeries are usually more difficult than the original surgery due to preexisting scarring and other factors not present in a first-time surgery. Due to her overall body shape and size, the goal of surgery would be to smooth out her abdominal area, streamline the flanks and pubic area, and flatten out the rolls of skin and fat on her back. This was accomplished with a revision abdominoplasty (tummy tuck) focusing on the lower abdomen and combined with liposuction of the right upper abdomen, hips, flanks, pubic area and back. Between 150 and 400cc was suctioned from each different area.
Currently, the patient is scheduled for a second phase of surgery where I will perform a breast lift with an augmentation, combined with liposuction of her underarm/ bra areas. This will complete the transformation of this patient's torso. This patient was extremely happy with the improvements from the first phase of her surgery, and she is very excited to complete the remaining surgical procedures.
Provider: Dr. Cohen