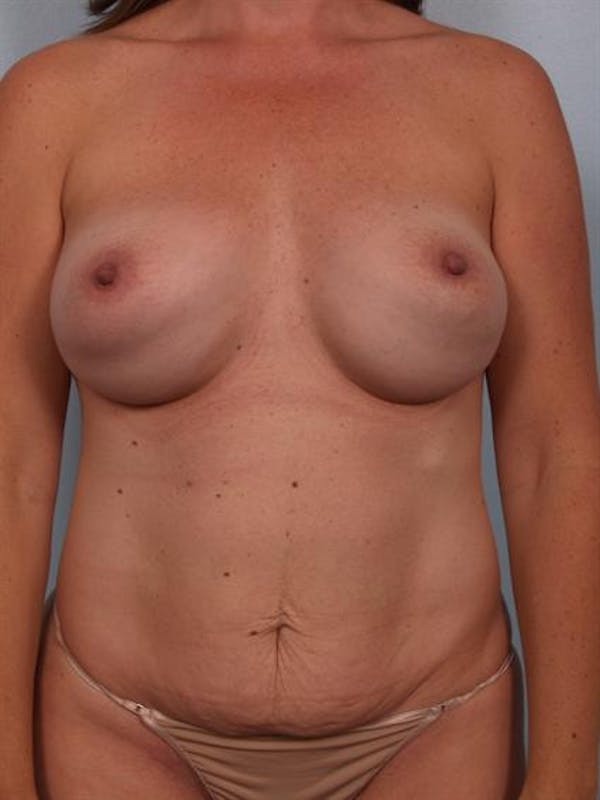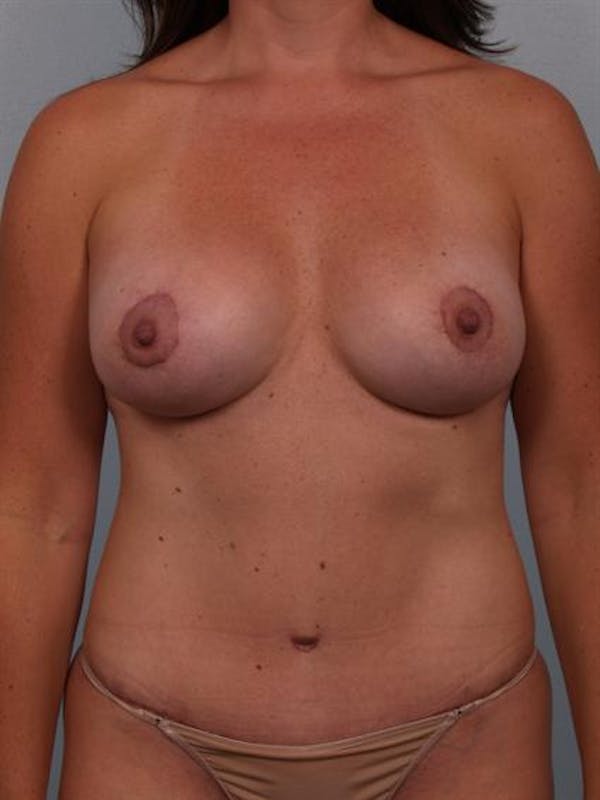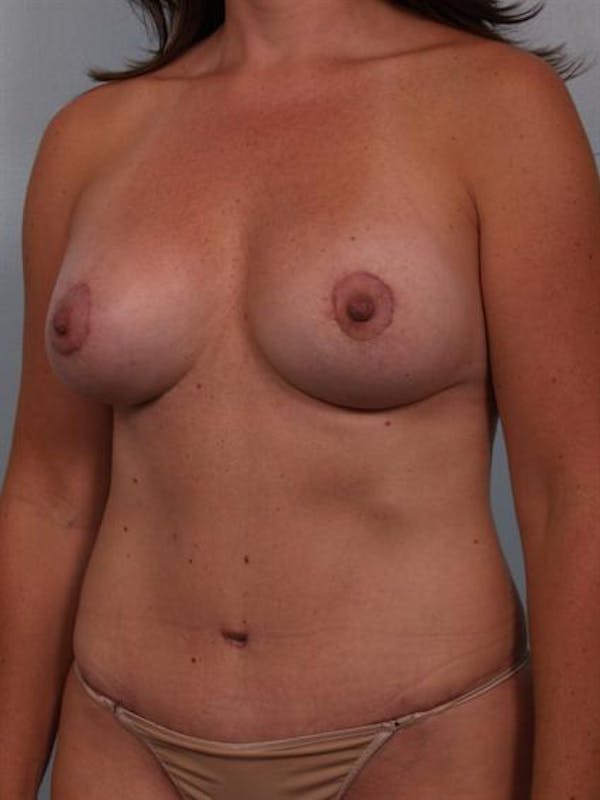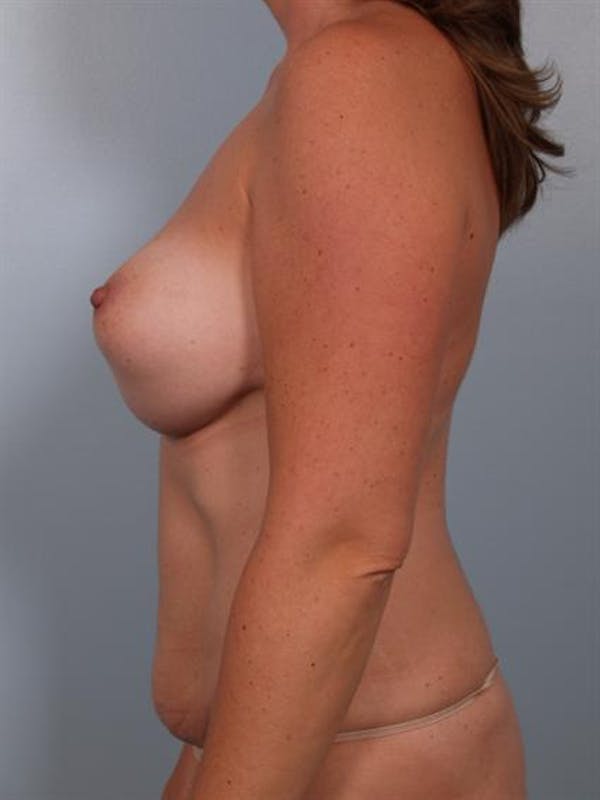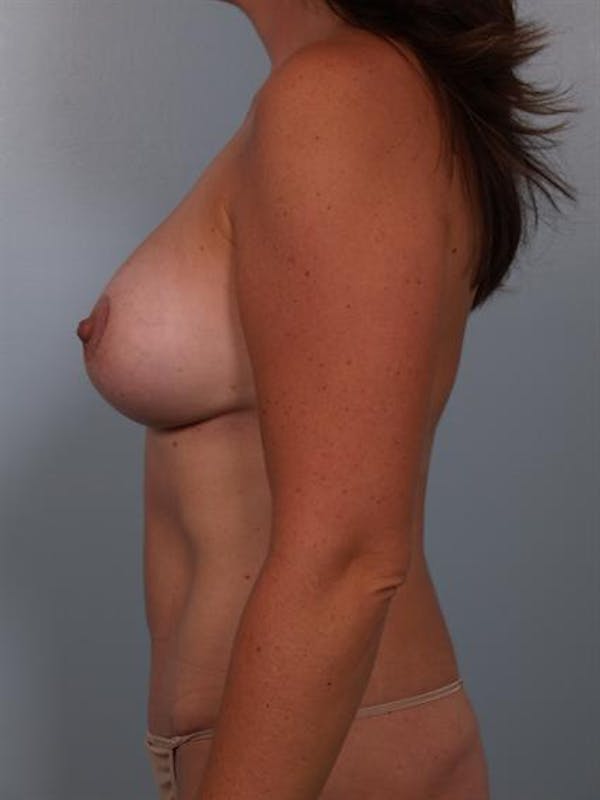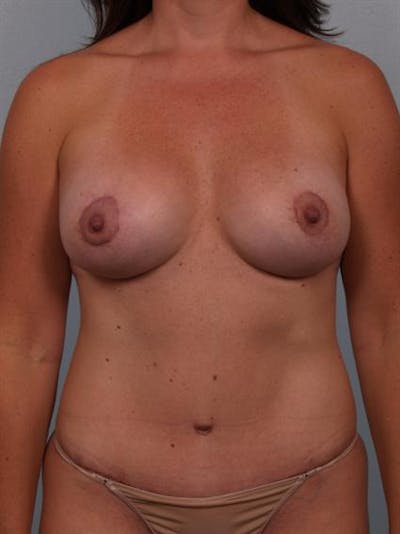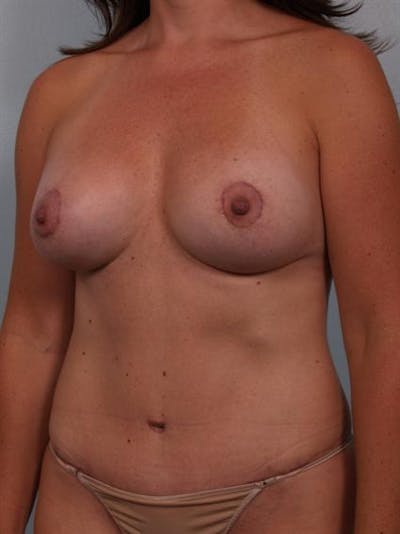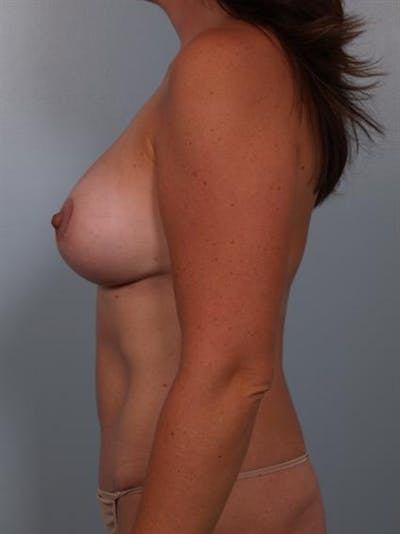 This woman, in her mid-thirties, came to my office because she was interested in revision breast surgery and body contouring after pregnancy. She had previously undergone breast augmentation by another surgeon and developed implant malposition causing a "double bubble" appearance.
I performed a Mommy Makeover to correct both of her areas of concern. During her breast revision procedure, I exchanged her saline implants for Mentor cohesive silicone gel implants, tightened her internal breast pockets, and performed a circumareolar mastopexy (breast lift). In addition, I performed a tummy tuck that included liposuction of the flanks (love handles).
As a Santa Monica plastic surgeon, I perform many of these combination procedures that I personalize to the unique needs of each patient.
Provider: Dr. Cohen