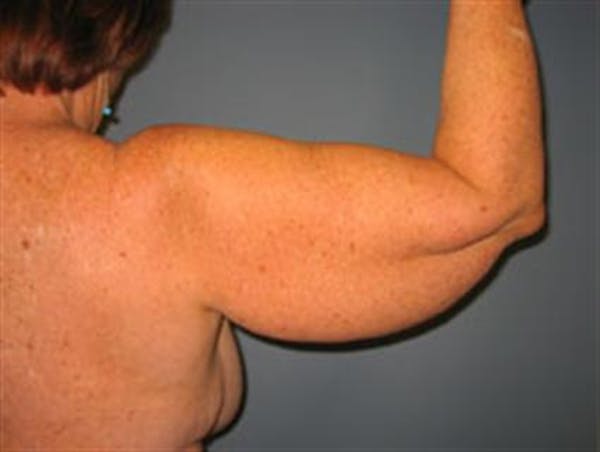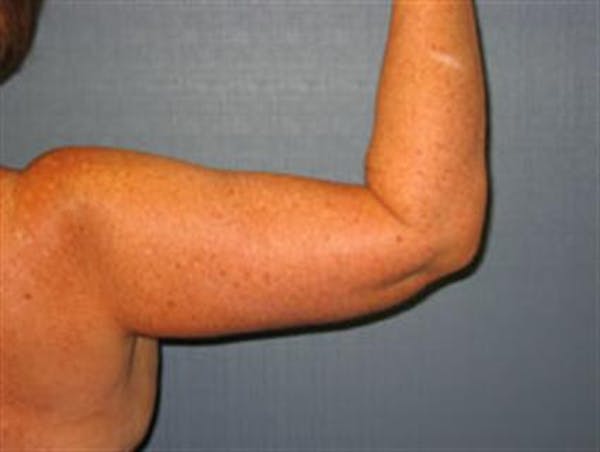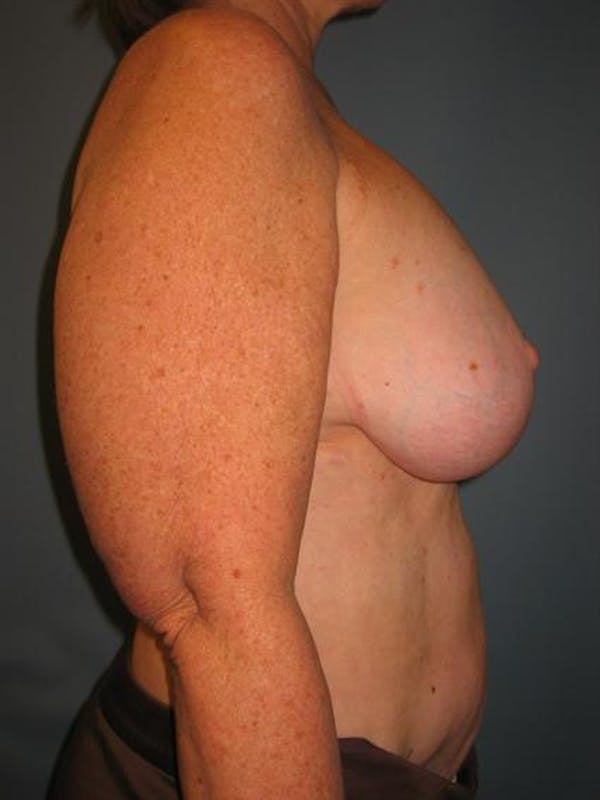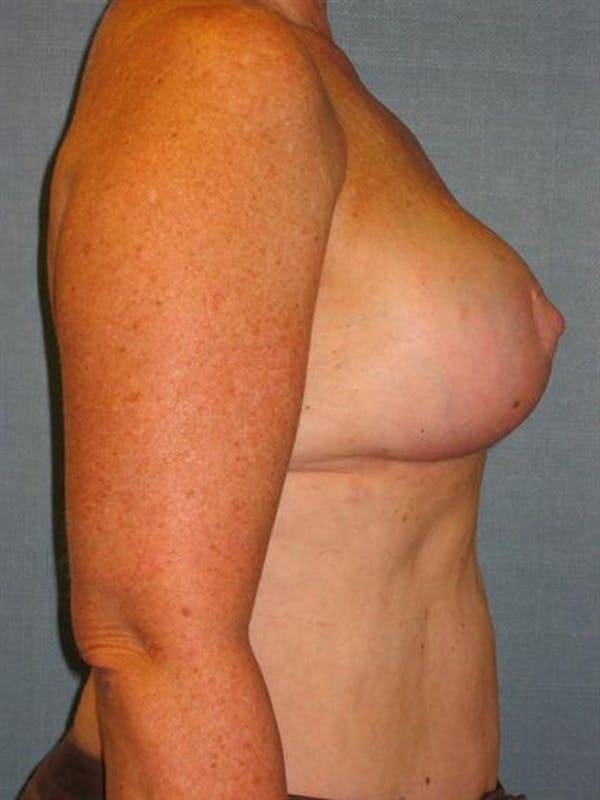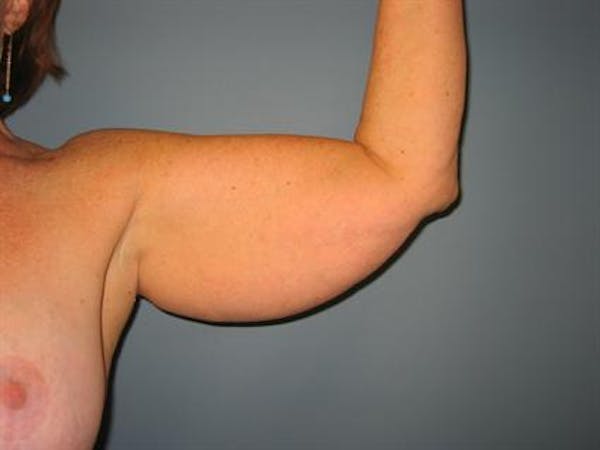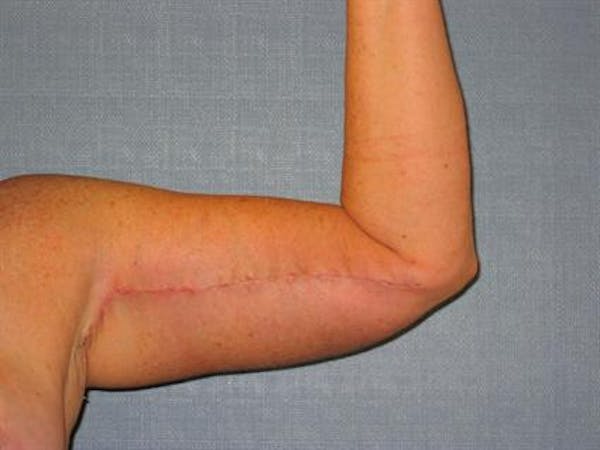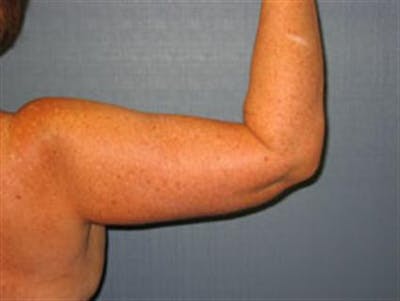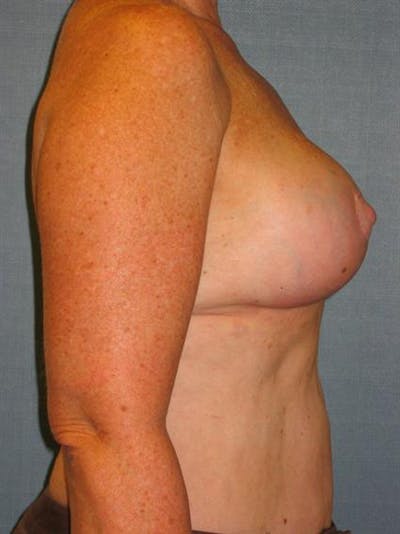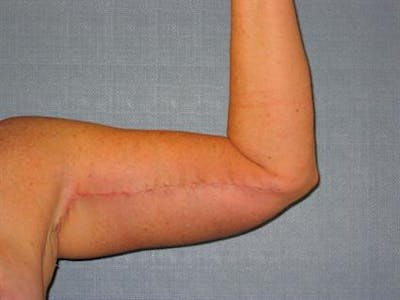 This patient is a 56 year old mother of three who came to my practice with concerns regarding her breasts and upper arms. Specifically, the patient had undergone a prior breast augmentation and breast lift, and she wished to have her implants removed and her breasts re-lifted. With regards to her arms, she disliked the heaviness and droopiness of her upper arms, and wanted this corrected.
To fix this patient's breasts, I removed her old implants and performed a mastopexy (breast lift) with a small reduction of approximately 150 grams on each side. This allowed me to make the patient's breasts more youthful and "perky".
The brachioplasty (arm lift) was performed during the same surgery. Due to the heaviness of her arms, I performed power-assisted liposuction and removed 500 grams of fat from each arm. After this, I removed the excess skin on the inner arm (to hide the scar), thereby reshaping the arms. About 3-4 inches of excess skin width was removed.
After surgery, the patient was extremely happy and felt she could once again wear short-sleeved shirts and other clothing she had been embarrassed to wear because of her heavy arms and chest.
Provider: Dr. Cohen