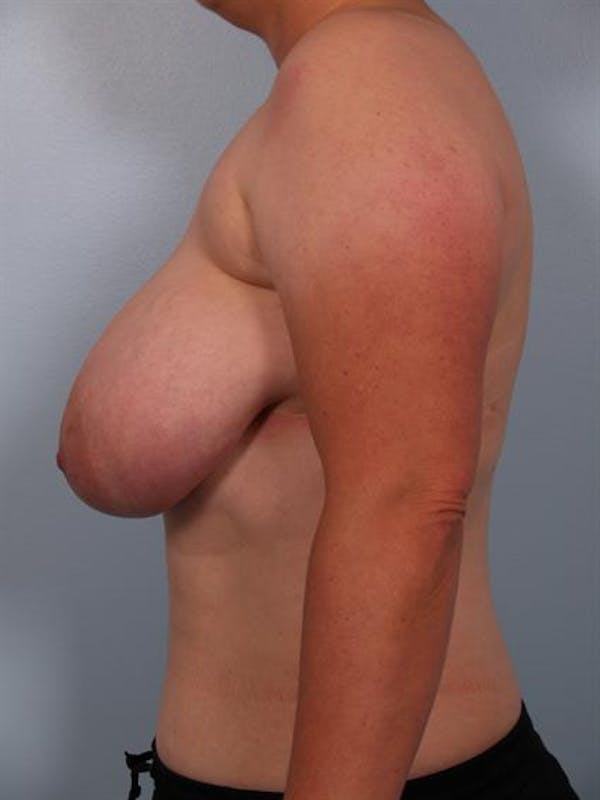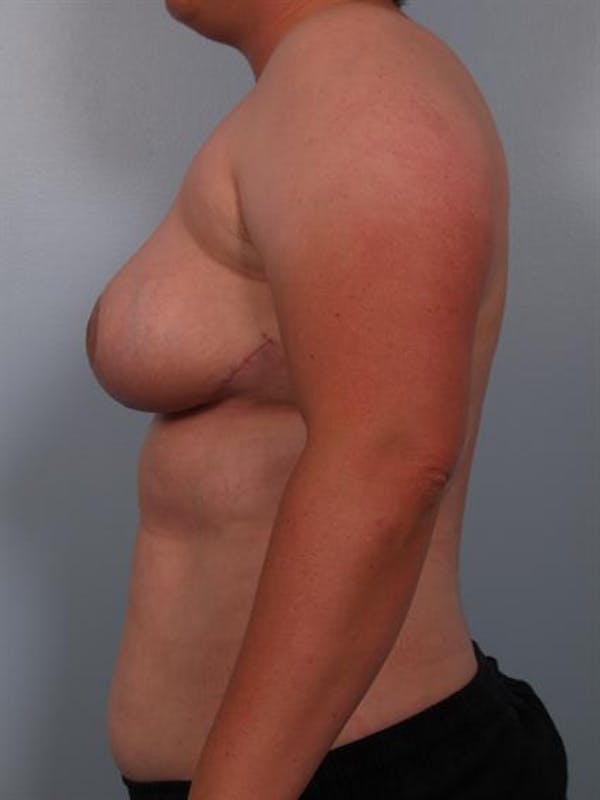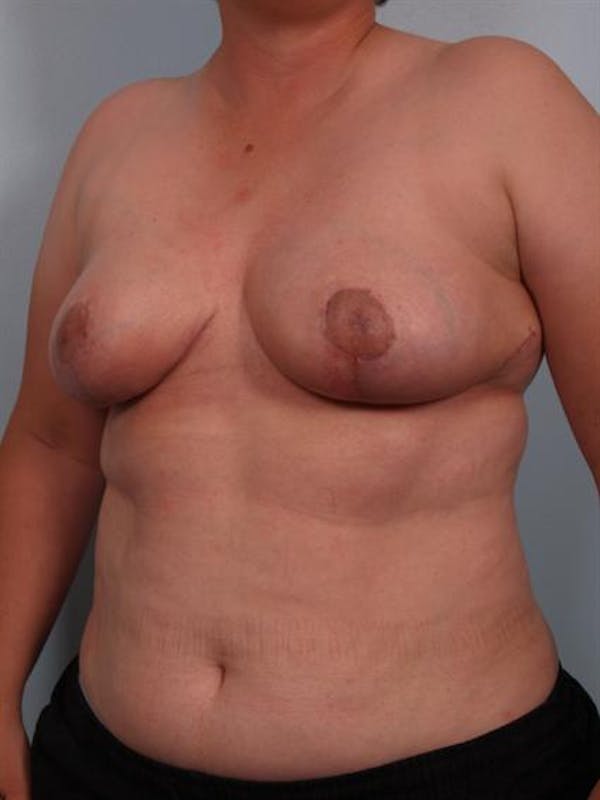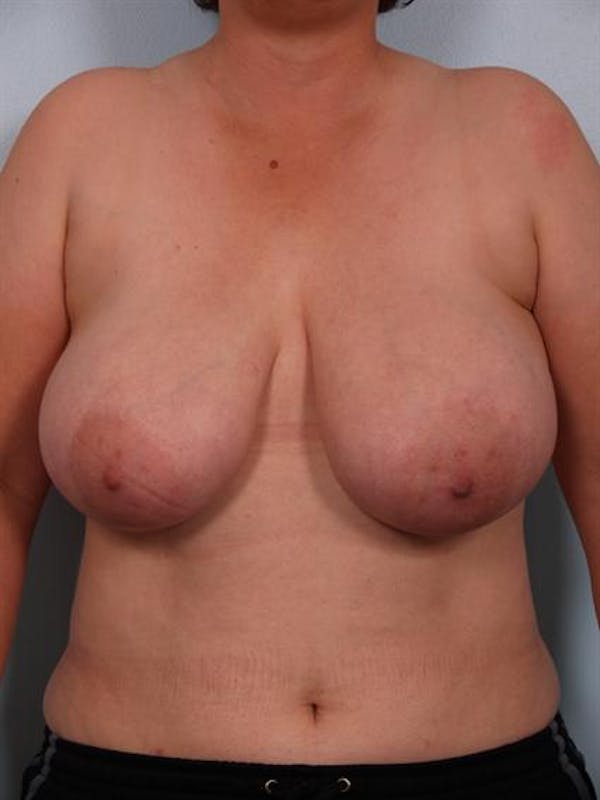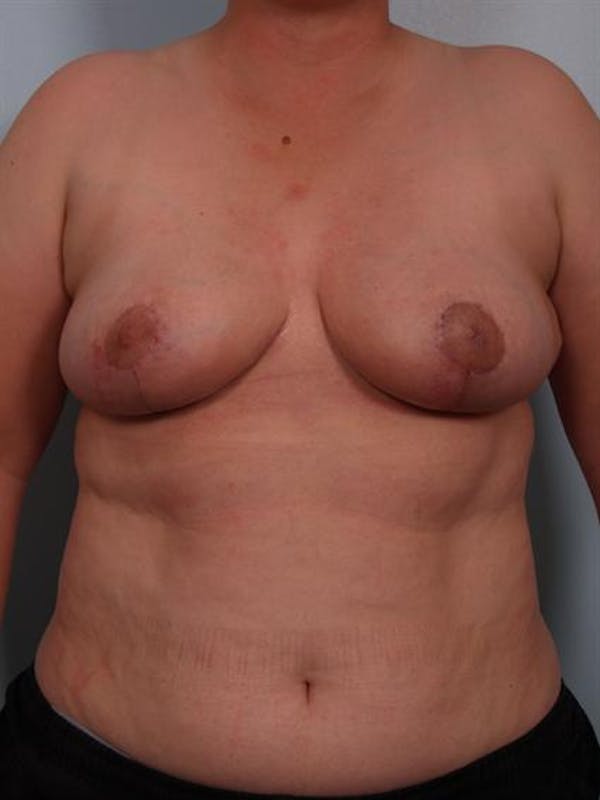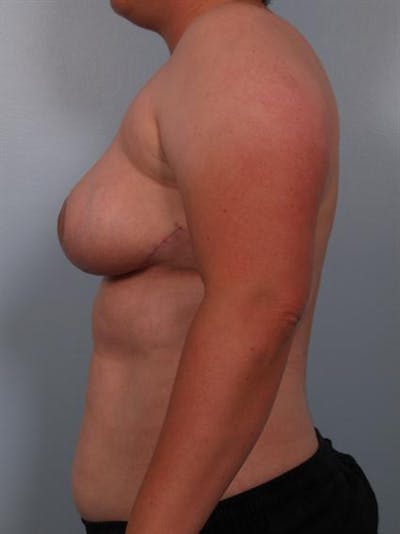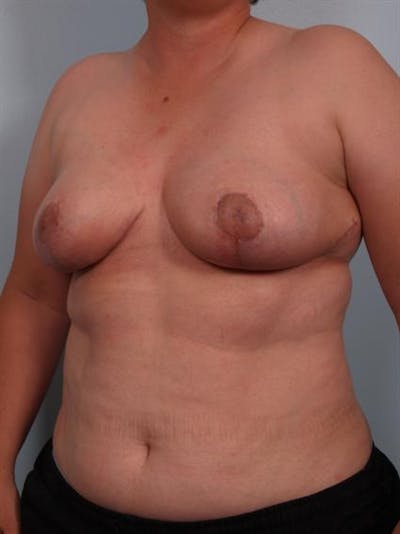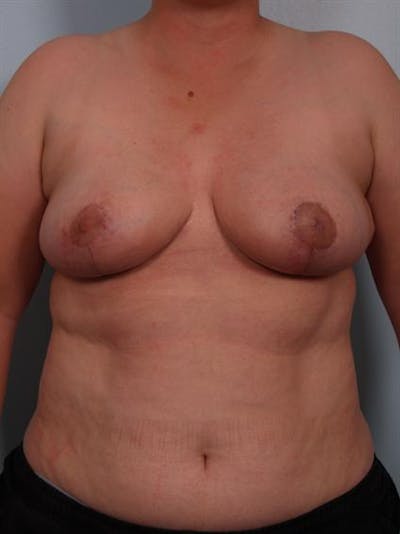 This patient is a 42 year old female who presented to my practice with interest in breast reduction surgery. This patient reported significant problems due to her breast size such as back pain, neck pain, bra strap grooving, and difficulty finding clothes that fit. She wished to go from the DDD/E cup range to the B cup range.
I felt that this patient would be an excellent candidate for breast reduction surgery. I informed her that she would need an "anchor scar" pattern due to the excess of skin, but that her nipples and areolas would NOT be detached from the breasts. I also recommended liposuction in the armpit / bra fat areas to further help with contouring of the breasts.
In surgery, I performed a breast reduction and removed approximately 660 grams from the right side and 800 grams from the larger left side. I also used power-assisted liposuction to remove 100cc's of fat from each bra fat area.
After the surgery, this patient healed very well and was extremely happy with her results. Not only was she much happier and more comfortable with her physical appearance, but she had essentially full resolution of her neck, back and shoulder pain.
Provider: Dr. Cohen