Power Assisted Liposuction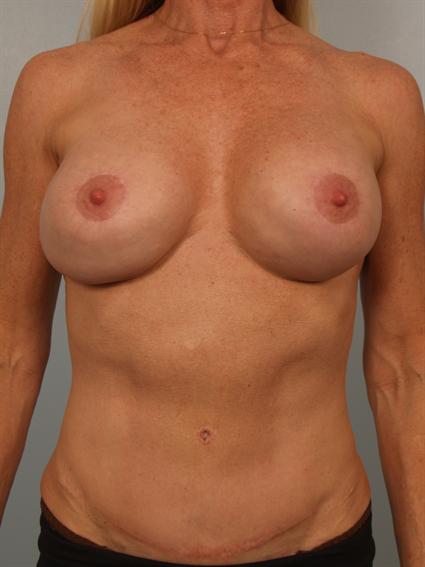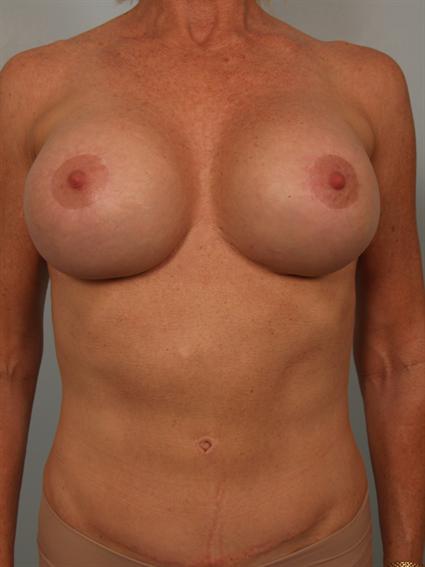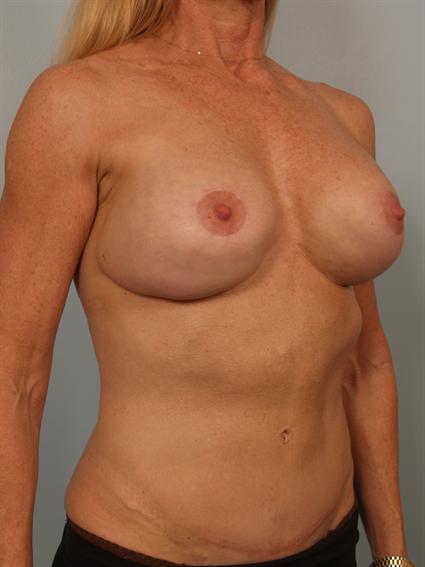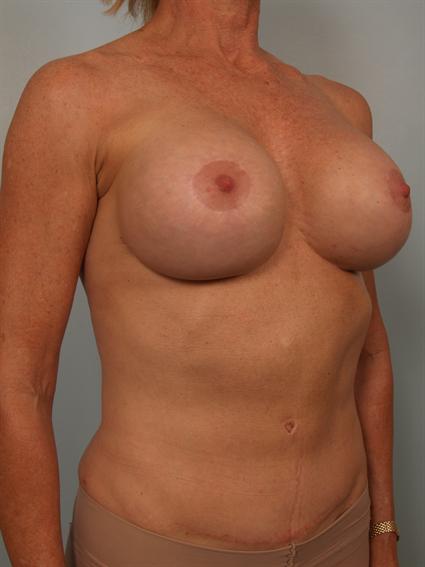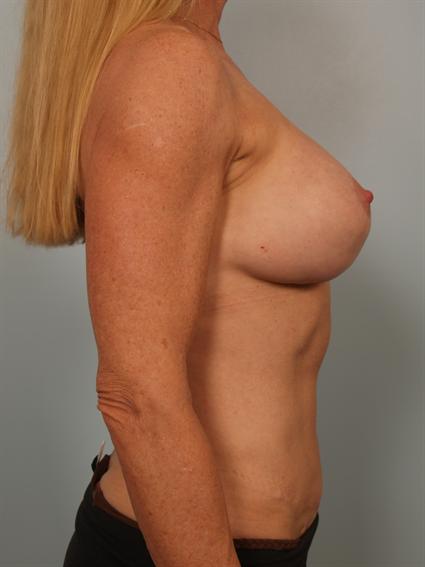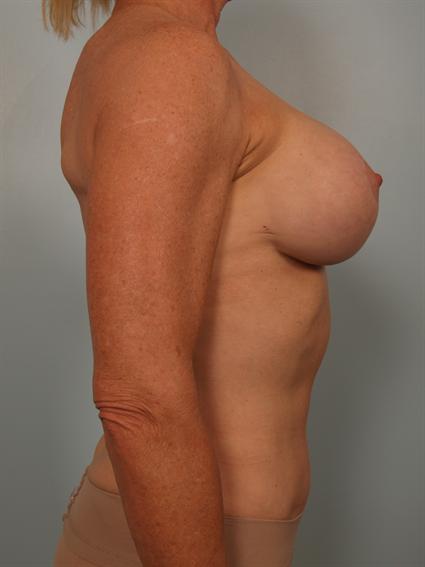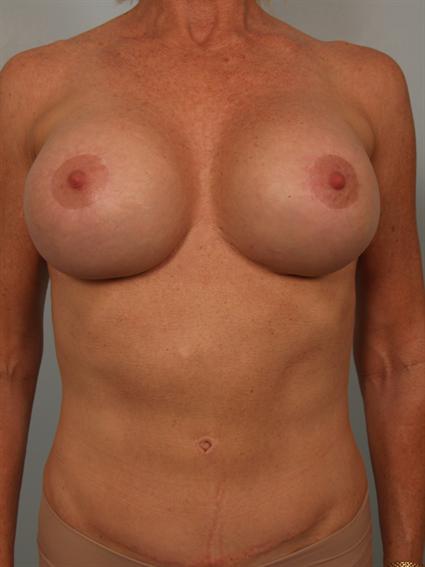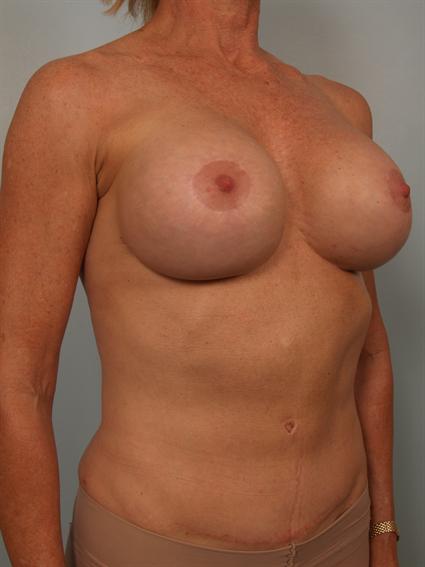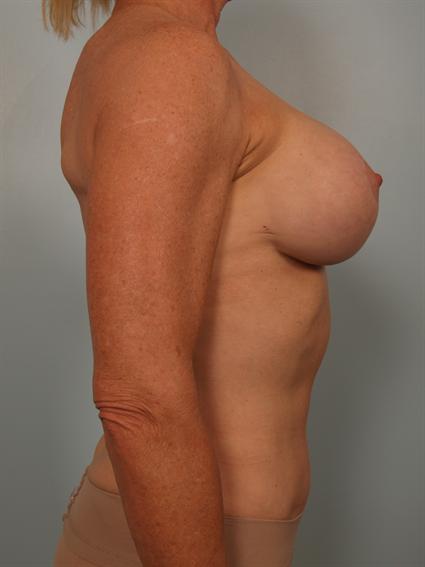 This patient is in her early 60's. She was unhappy with the unnatural appearance of her breasts from prior surgery performed by another surgeon. She had double bubble deformities, palpability of her implants, and an infero-lateral migration of her right implant. She wished to keep the same size and profile of her current implants. I recommended a complex revision with pocket tightening on the right, reinforcement with Strattice, implant exchange, and fat grafting to provide a smoother and more natural appearance to her breasts.
In surgery, I performed a complex revision of the breasts using Allergan 550cc high profile implants, pocket tightening with Strattice reinforcement on the right, and liposuction of her flanks, inner, and outer thighs. The liposuctioned fat was processed with the Revolve fat grafting system, and the fat was grafted into the lower breasts to improve the contours. The patient recovered nicely and was very happy with her new appearance.
Provider: Dr. Cohen