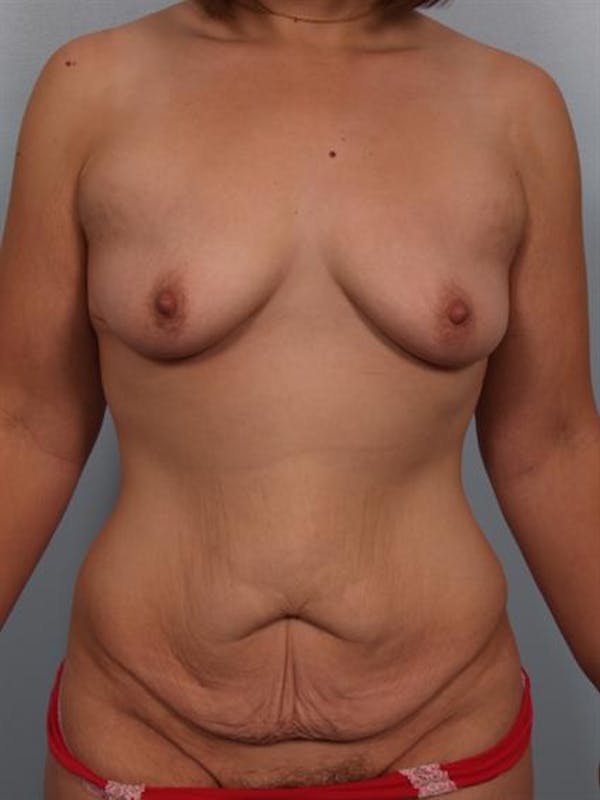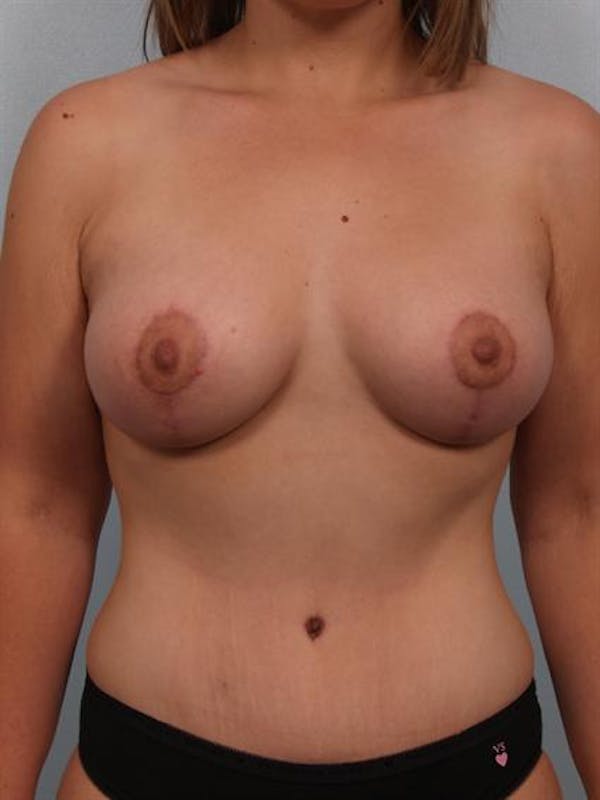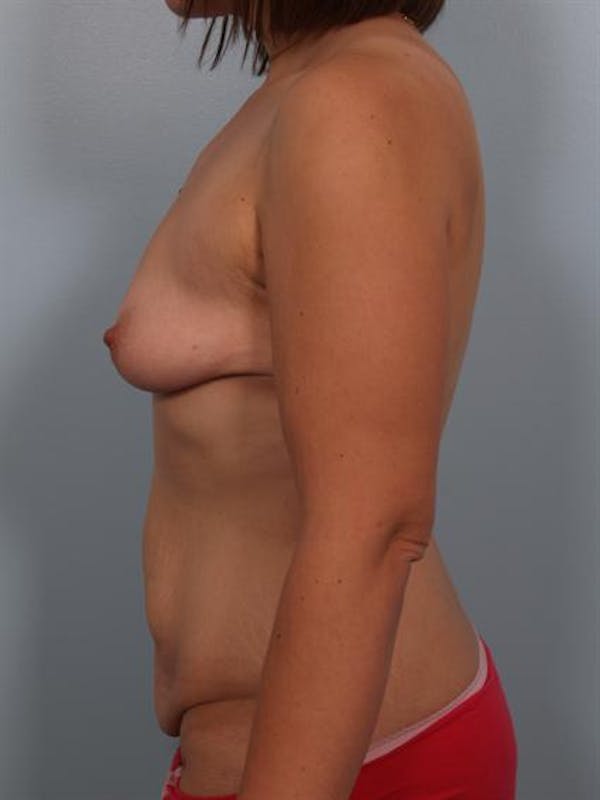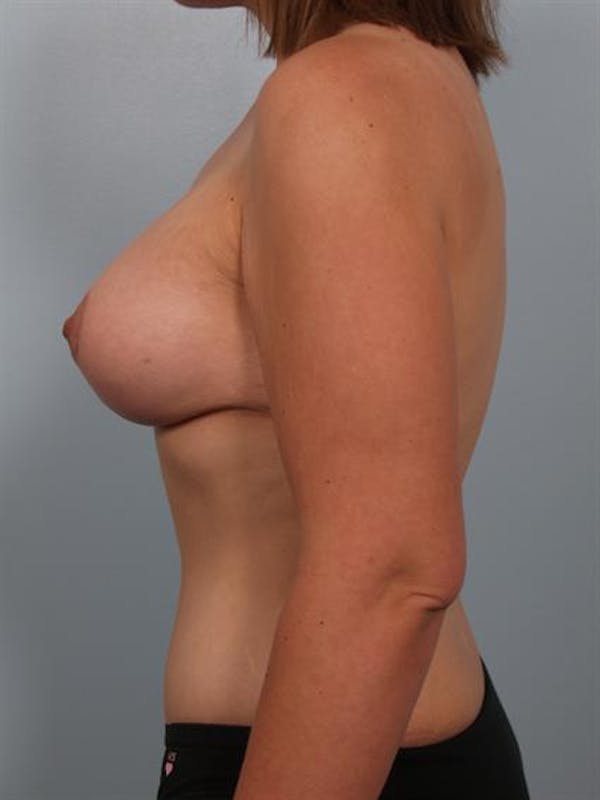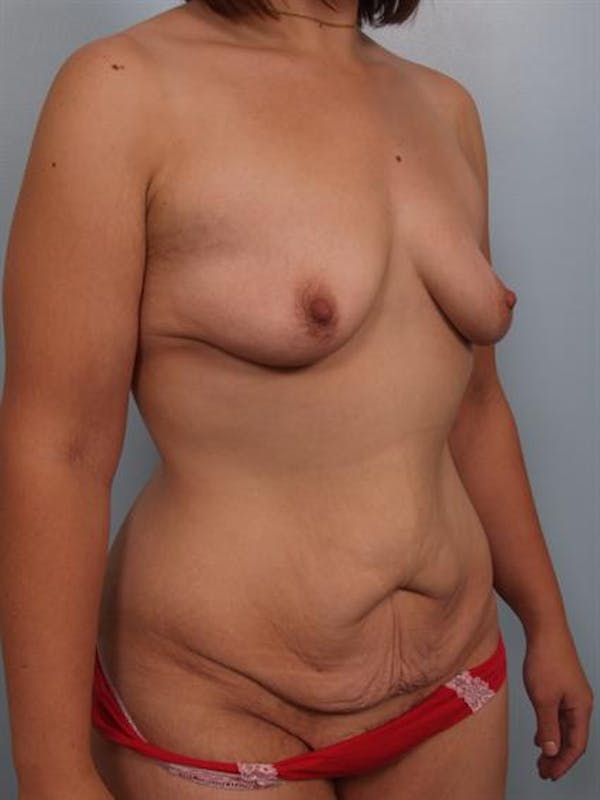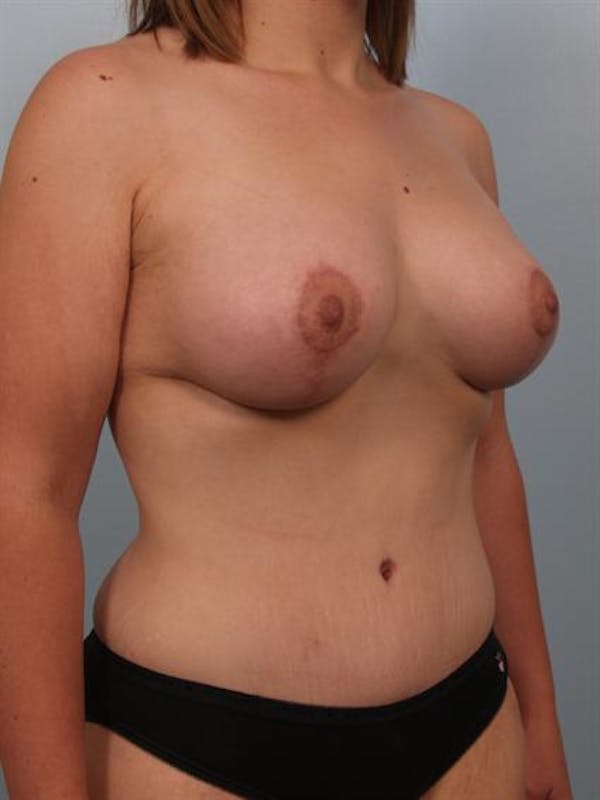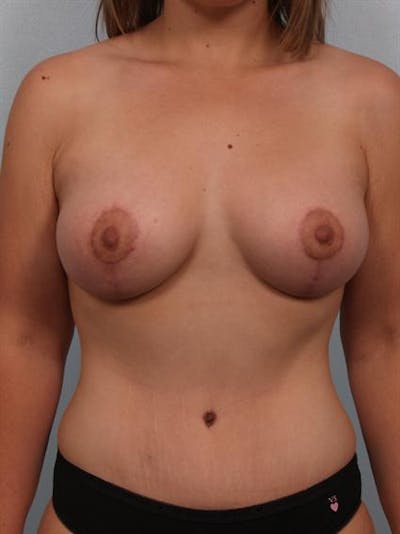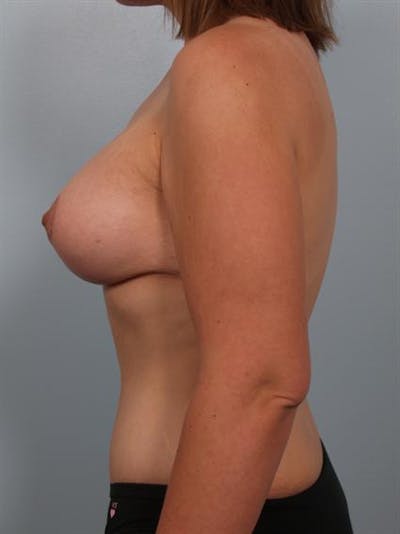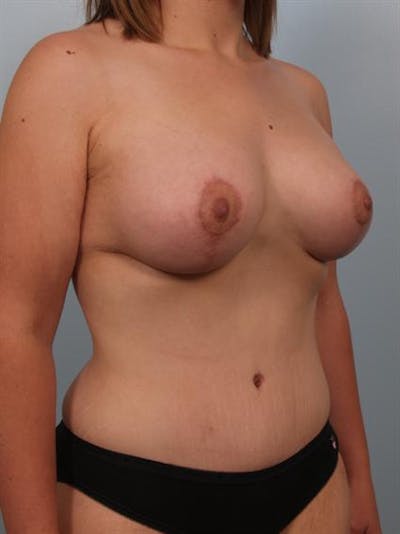 This patient is a 26-year-old patient who wanted to correct some of the unwelcome effects of her dramatic weight loss. Specifically, she wanted to restore the shape of her breasts and abdomen. When she came to my office, she explained that she had undergone significant weight loss through diet and exercise, and while she was happy with her accomplishment, she felt that her breasts looked "deflated" and disliked the loose skin that had appeared at her abdomen.
After evaluating this patient's shape and taking some time to discuss her objectives, I explained that I felt she would be an excellent candidate for a "Mommy Makeover" including breast augmentation and breast lift along with a tummy tuck and liposuction. These procedures would help transform her breasts from an A cup to a full C cup and re-sculpt her body so that it would look more youthful and rejuvenated.
In her breast enhancement surgery I used Mentor smooth, round moderate-plus profile 300cc silicone cohesive gel implants placed under the muscle for the most natural result. After the implants were in position, I retightened the breast and shifted the nipples into a higher position (without detaching them) using a vertical scar lift. For her body contouring procedures, I also performed a full abdominoplasty (tummy tuck), in which I created an "internal corset" to tighten her abdominal muscles, then removed her excess skin and fat, and removed fat from her flanks through liposuction.
After surgery, the patient recovered nicely and could not believe how much better her breasts and abdomen looked. This patient finally felt that her outward appearance reflected the way she felt on the inside.
Provider: Dr. Cohen