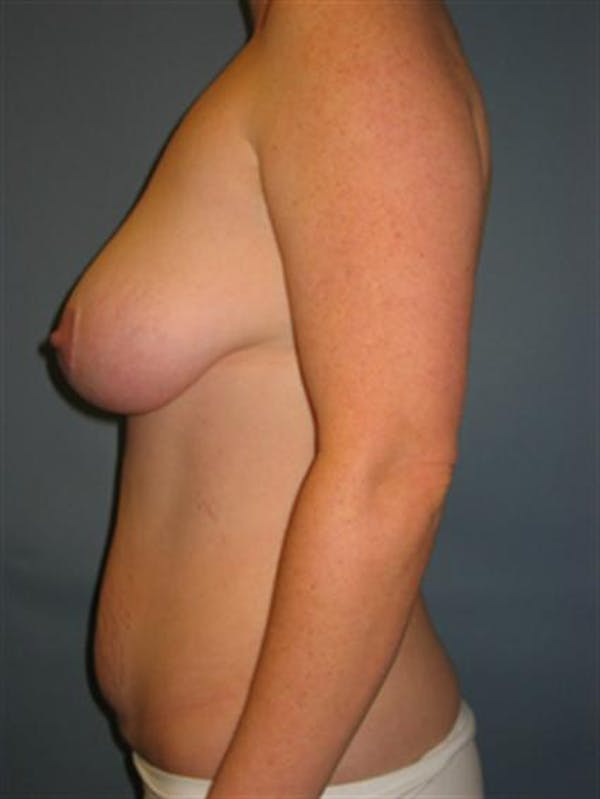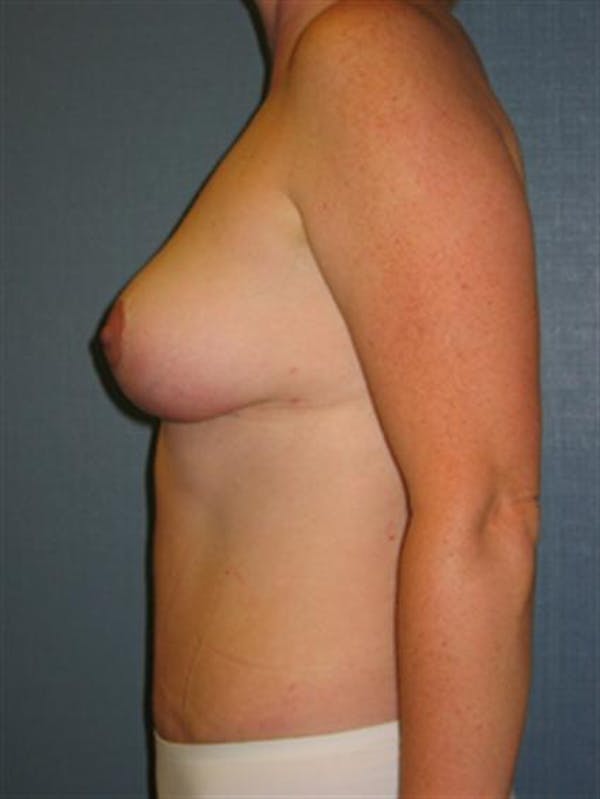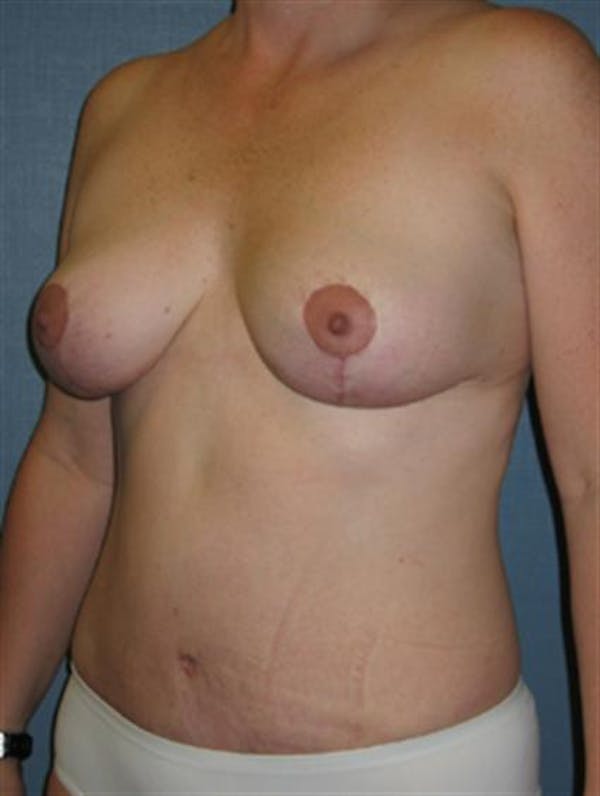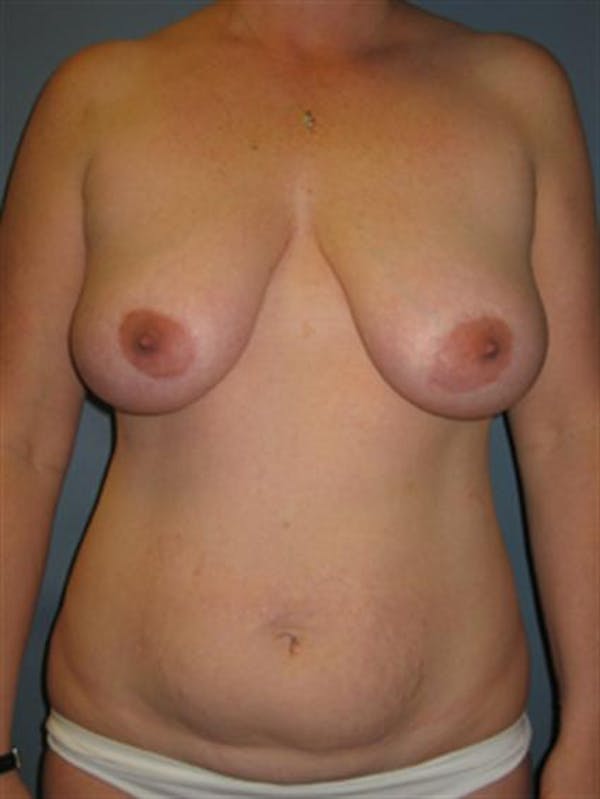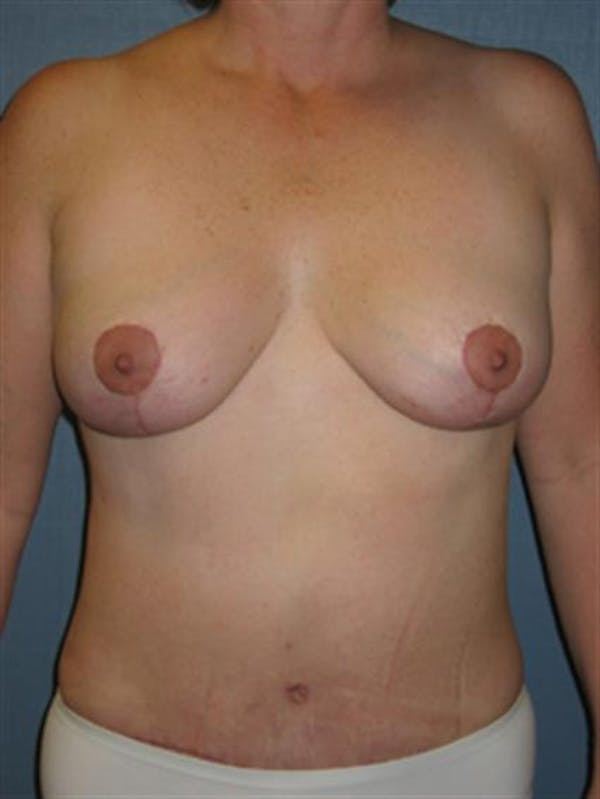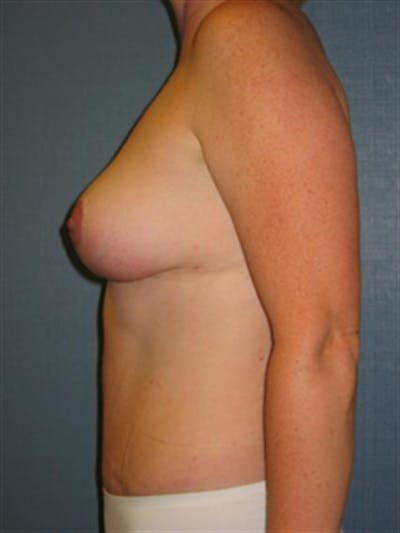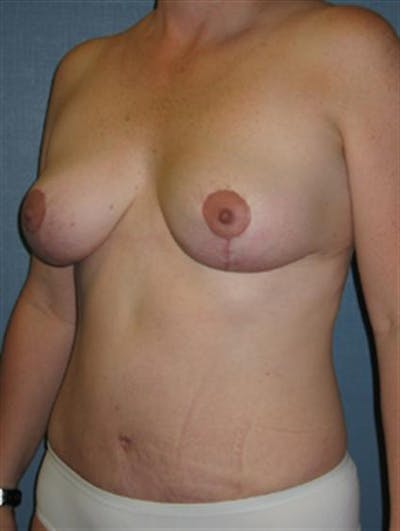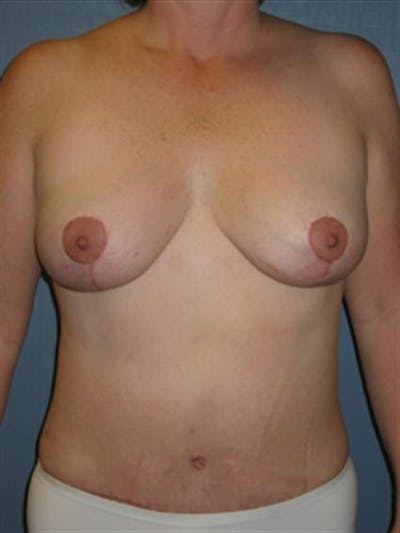 This is a 40 year old mother of two (by C-section) who came to my practice. After her pregnancies, she noted significant drooping of her breasts and stretching of the abdomen. This patient was unhappy with the shape and size of her breasts, as well as the asymmetry of her areolas. She wished to go from a 36C cup down to a large B cup. She also reported neck and back pain which she felt was due to her breasts.
In addition to breast surgery, this patient also wanted tightening and smoothing of her abdomen. Because of this, I recommended a combination of a moderate breast reduction/lift with an abdominoplasty (tummy tuck) including tightening of the abdominal muscles. To minimize scarring of the breasts, I was able to perform a vertical (lollipop) reduction, thus avoiding the horizontal incisions under the breasts. I removed 150 grams of tissue on the left side and 95 grams of tissue on the right.
After surgery, the patient healed well and had very natural appearing,"perkier" breasts and a tighter, smoother abdomen. She was very happy with her new appearance and also reported that her back pain had essentially disappeared after the breast lift/ reduction.

Provider: Dr. Cohen