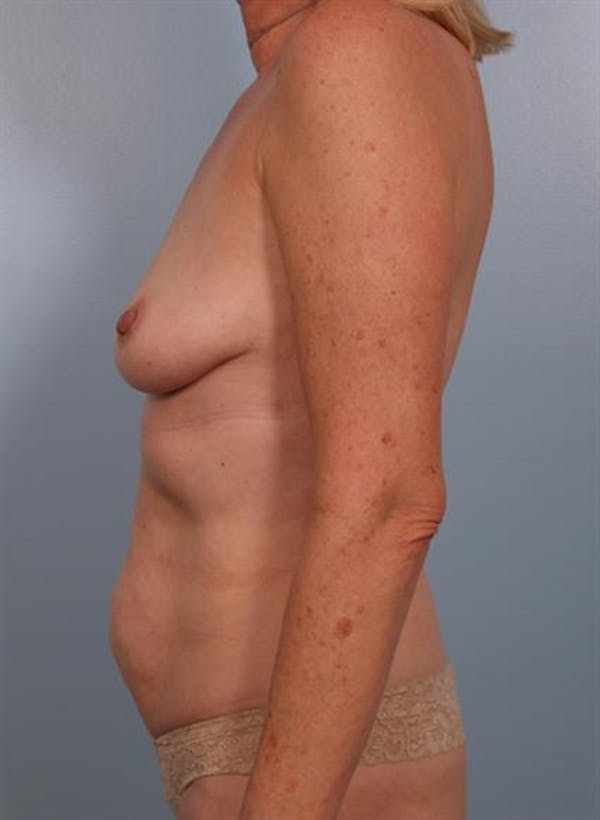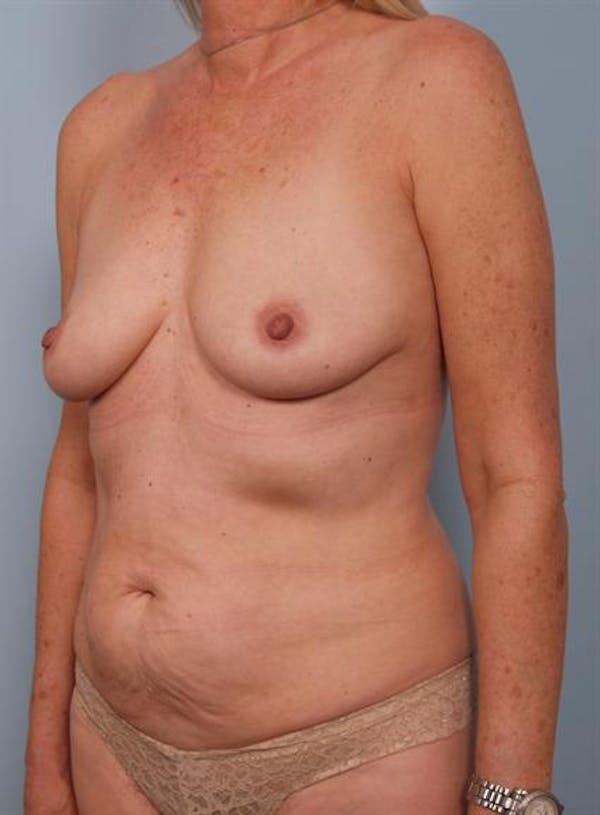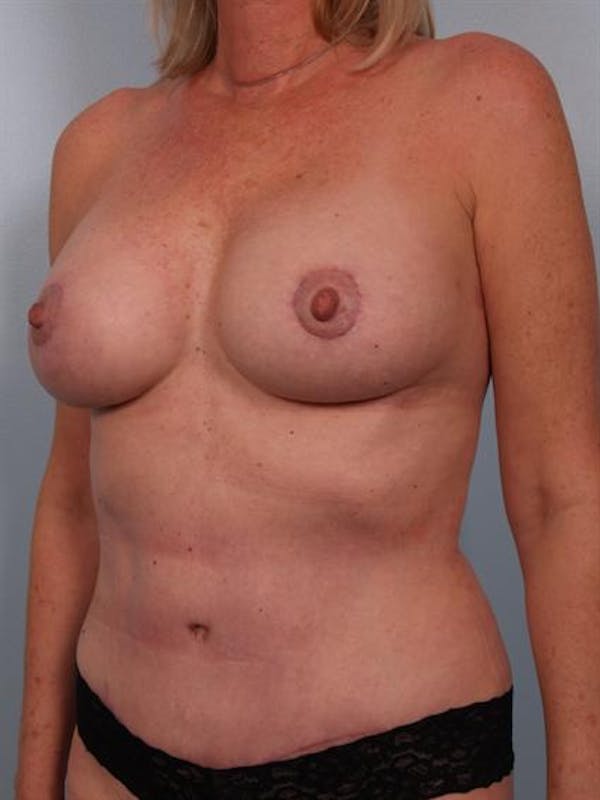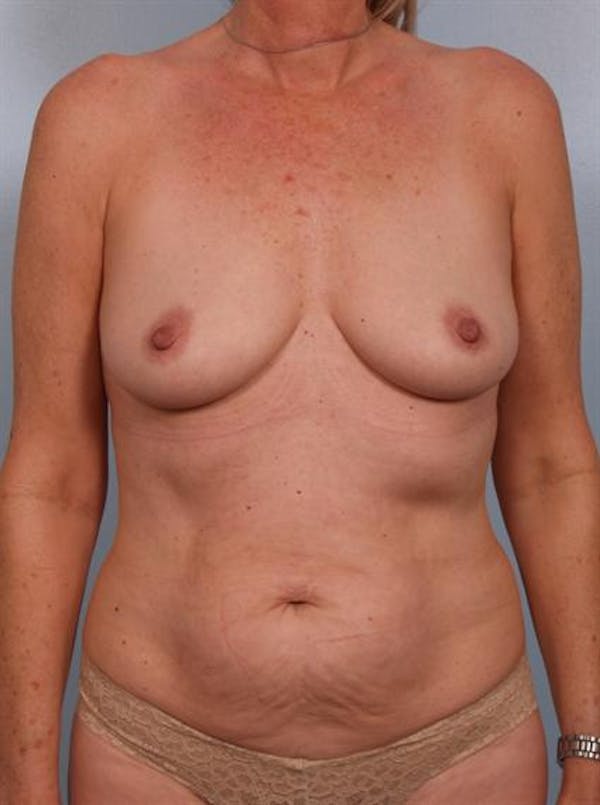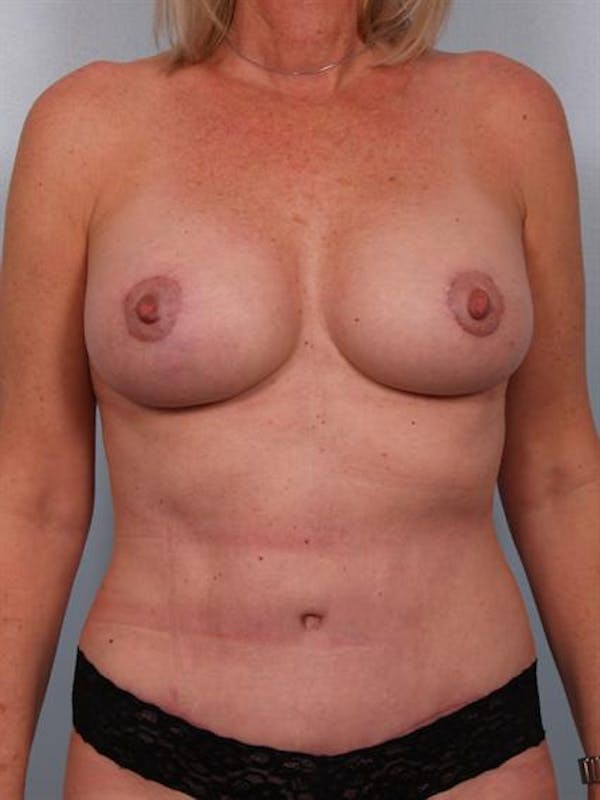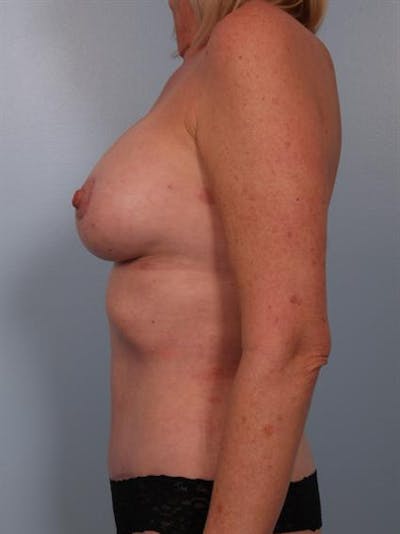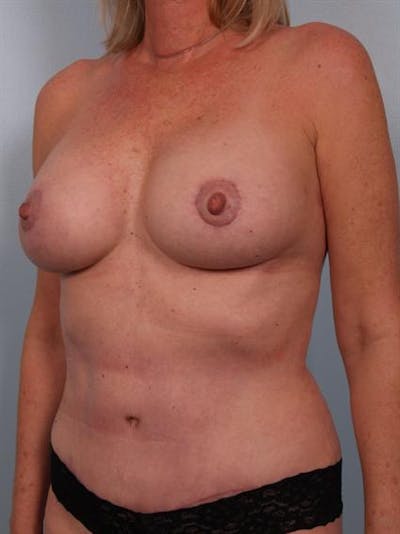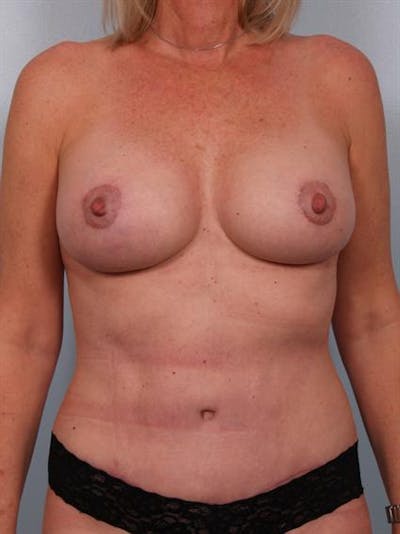 This is a 55 year old femle who came to my medical practice with complaints of deflated, droopy-appearing breasts and a bulging abdomen with loose skin after having multiple children. This patient wished to have perkier, fuller breasts and a flatter abdomen in order to look more like she did prior to childbirth. This patient reported a very healthy lifestyle, with a good diet and regular exercise, and she wanted her physique to reflect these efforts.
For this patient, I recommended a breast augmentation with silicone implants and a circumareolar mastopexy (around-the-areola breast lift), in combination with a full abdominoplasty (tummy tuck). I felt that this combination of procedures (a variation of the "Mommy Makeover") would restore her body to its pre-pregnancy appearance, while providing the most natural contours and minimizing scarring.
I performed a breast augmentation using Mentor 375cc smooth, round, moderate-plus profile cohesive silicone gel implants. The implants were placed under the chest muscles and through the areolas, and after this, the breast skin was further tightened with a circumareolar mastopexy, avoiding scars down the front of the breasts.
After I was finished with the breast surgery, I performed an abdominoplasty, with tightening of the abdominal muscles internally to flatten the abdomen, and with removal of many inches of excess skin and fat, leaving the final scar below the bikini line.
The patient recovered very well after surgery, and felt that her soreness was less than she had expected. She is extremely happy with her new appearance, and believes her body now truly reflects her health and vitality .
Provider: Dr. Cohen