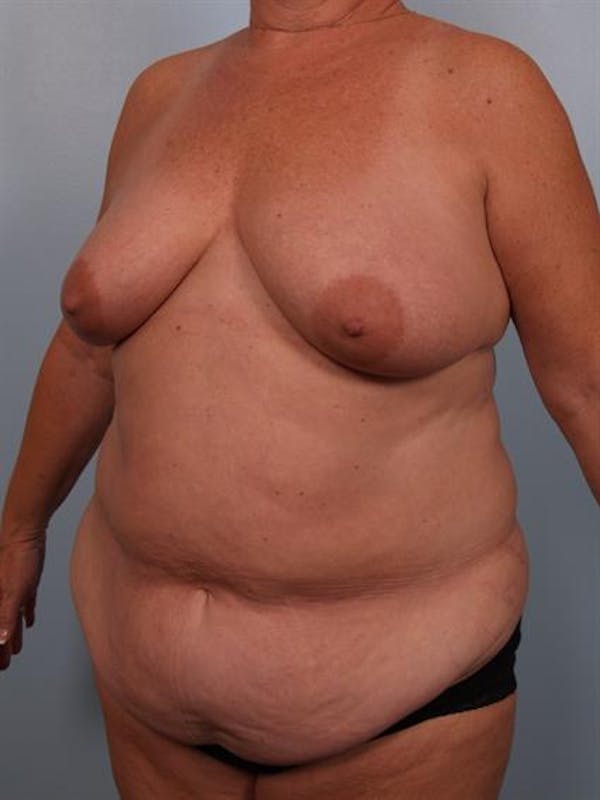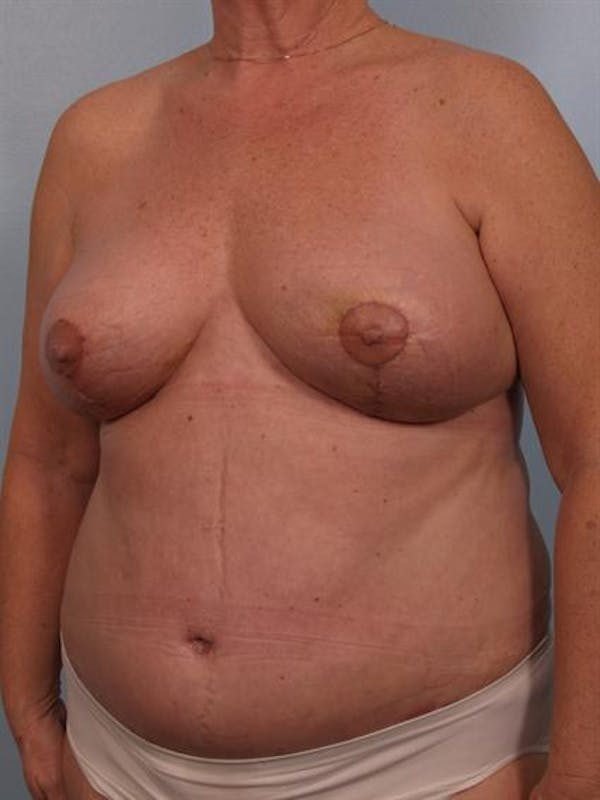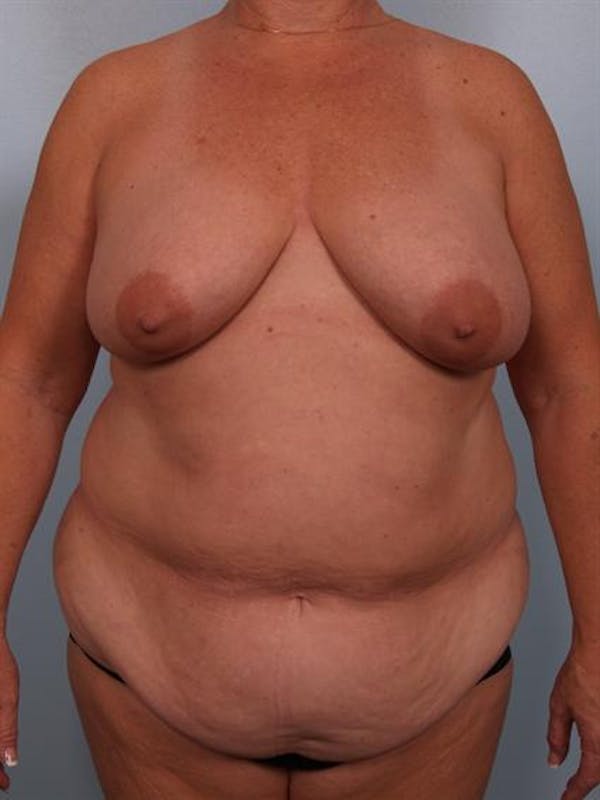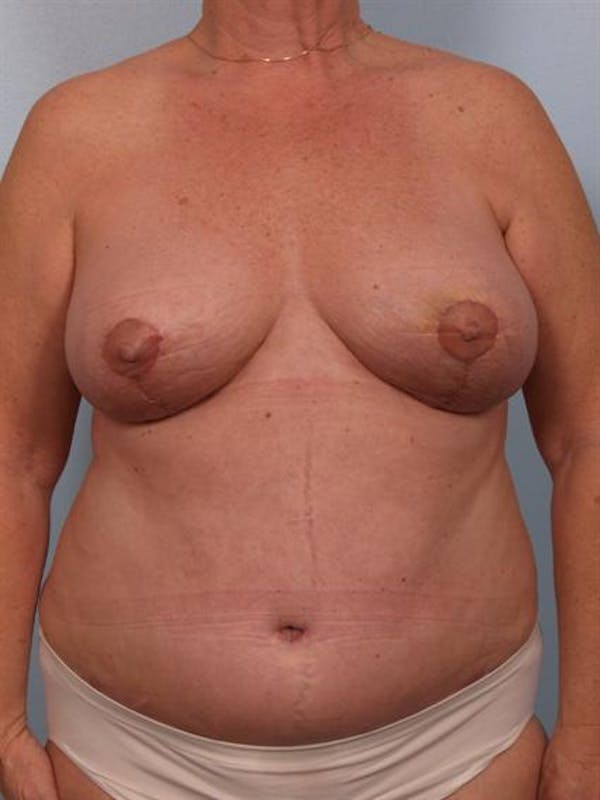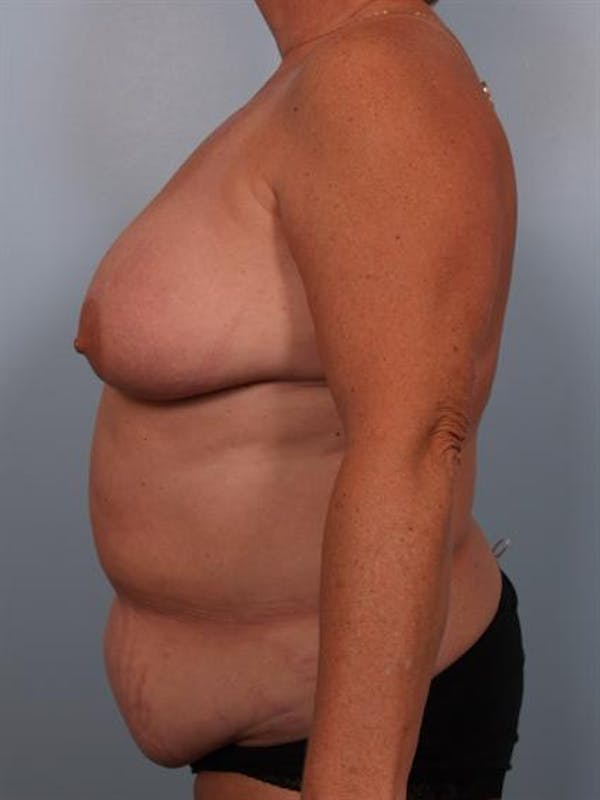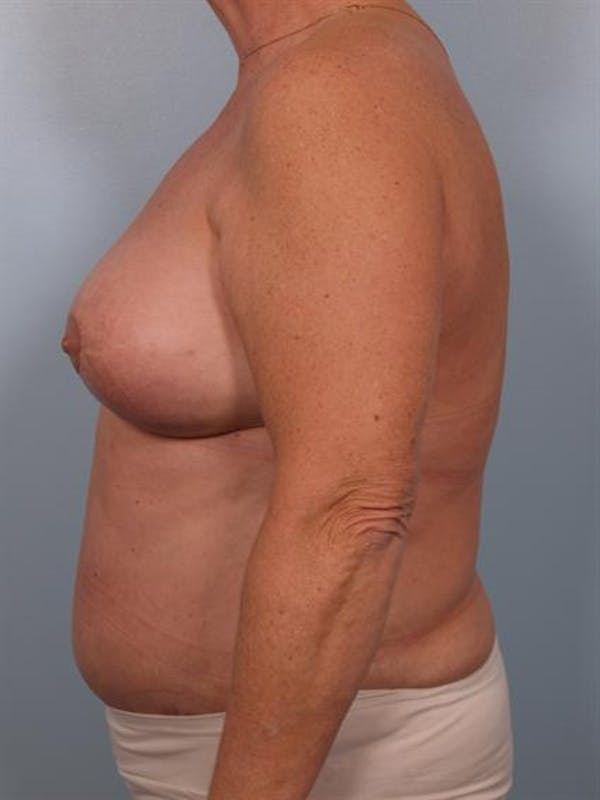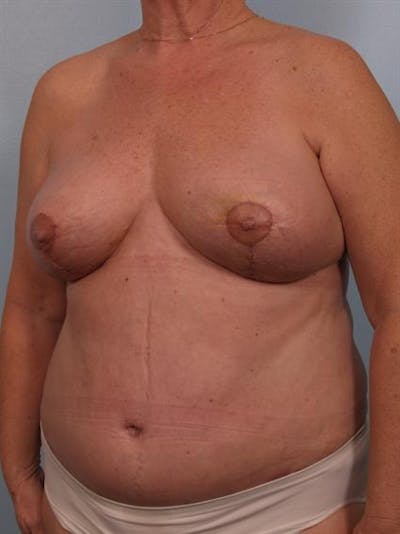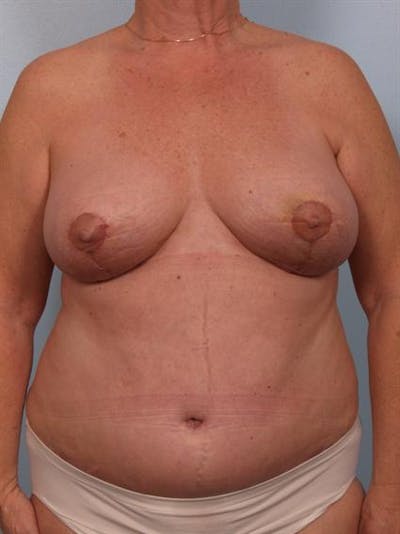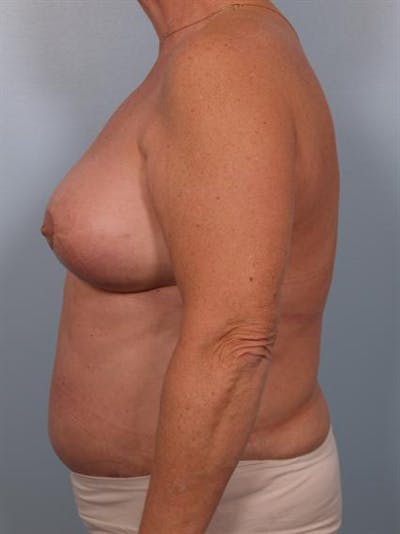 This patient is a 59 year old female who presented to my medical practice with concerns about her breasts and body. This patient was working out 6 days a week with a trainer, but was unable to improve her appearance due to a significant excess of skin in the abdominal area and drooping of the breasts due to prior pregnancy. She was referred to me by her physical trainer.
I felt that this patient could benefit greatly from a "mommy makeover". In her case, since she already had fairly full breasts, I recommended a lift only (mastopexy) without implants. I also recommended a vertical (lollipop scar) lift to avoid an extra scar under the breasts.
With regards to her abdominal area, I recommended a full abdominoplasty (tummy tuck) with tightening of the abdominal muscles and liposuction of the love handle areas. The patient was very realistic, and understood that she would not be "skinny" after the procedure, but I felt that I would be able to make a major improvement that she could further improve with diet and exercise after surgery.
I performed a mommy makeover with a breast lift, tummy tuck, and liposuction of the flanks. She did very well after surgery and was feeling great within a few weeks after surgery. She and her husband cannot believe how much better she looks and feels, and she is looking forward to continued healthy lifestyle choices to maintain her new figure.
Provider: Dr. Cohen