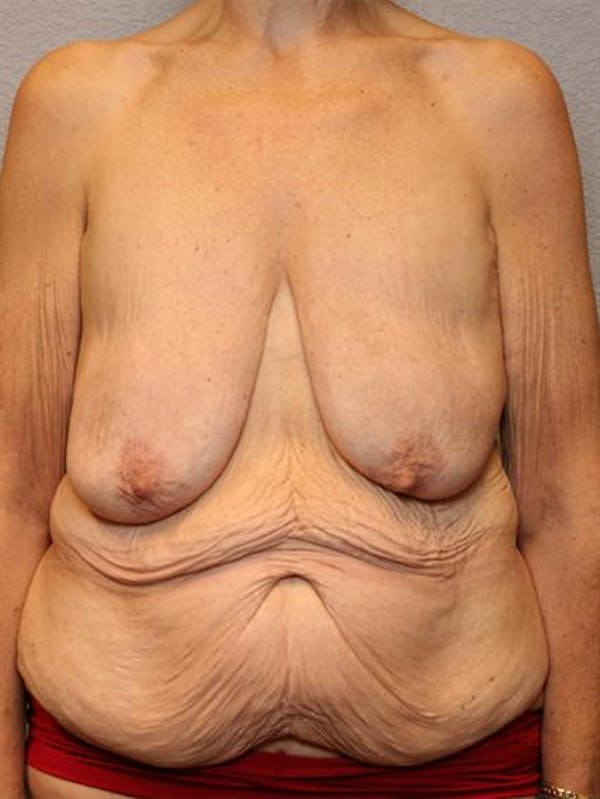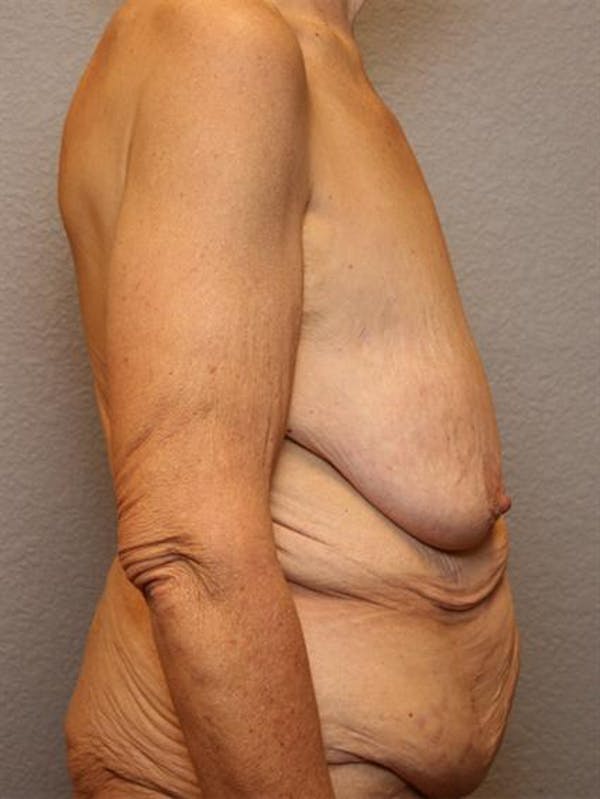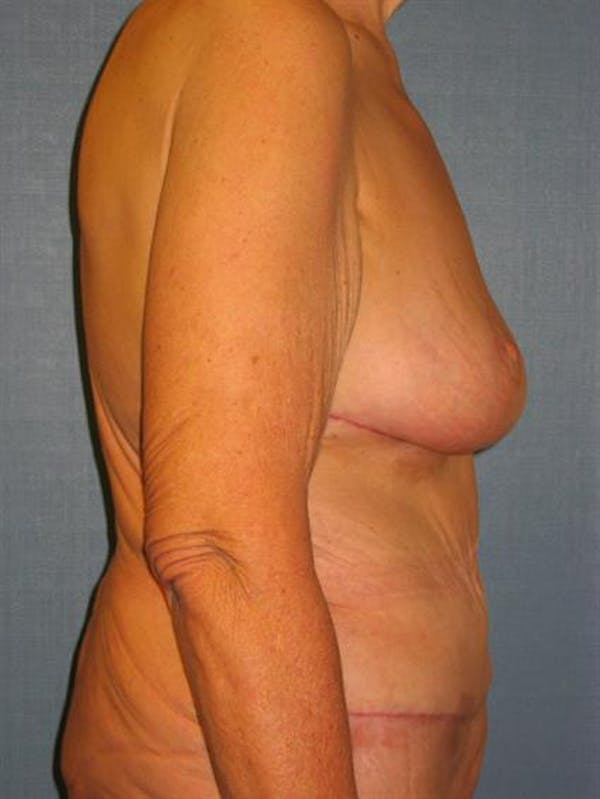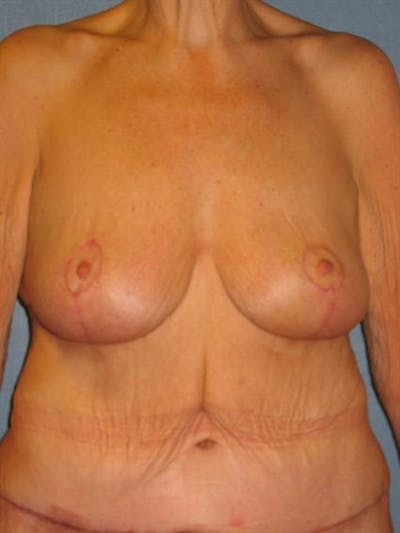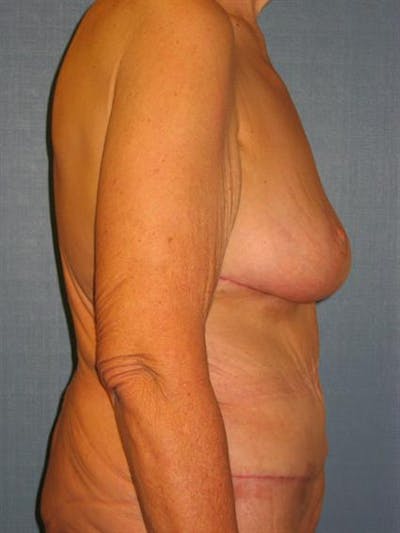 This is a 60 year old patient who came to my practice seeking correction of excess skin. She had lost over 150 pounds with a gastric bypass surgery, and had problems with hanging skin of the abdomen, breasts, arms, back, buttocks, legs and face.
Given the large amount of surgery needed to correct her figure, I recommended staging the surgery to correct a few areas at a time. I suggested starting with a breast lift (mastopexy) and tummy tuck (abdominoplasty).
These two procedures were performed simultaneously. The breasts were reshaped using the patient's own tissues, therefore no implants were used. Additionally, the abdomen was tightened internally and the skin was redraped, removing over a foot of excess skin.
The patient was extremely happy wih her results, and noted much improved sensation in her nipples (the nerves were less stretched after the procedure). She is currently scheduled for a buttock lift with excess back skin removal and an arm lift (brachioplasty). She will also have a face lift in the third stage of her correction.
Provider: Dr. Cohen