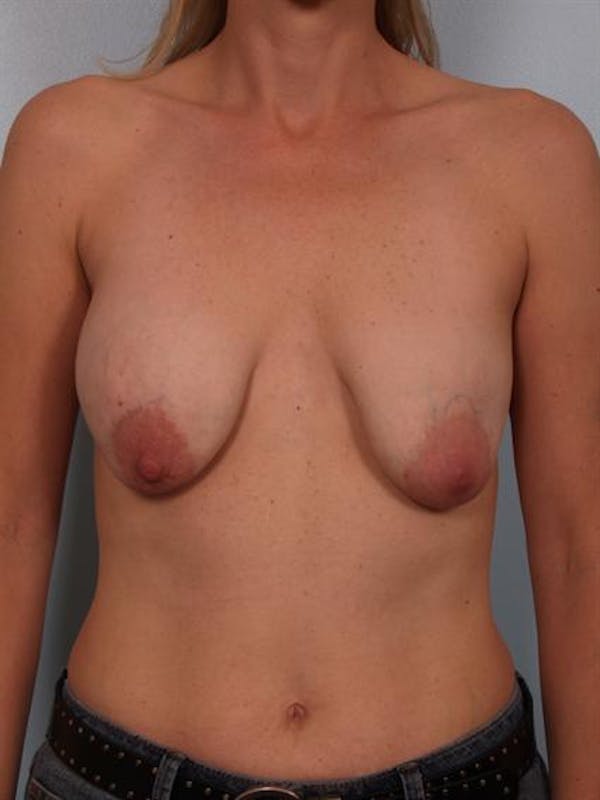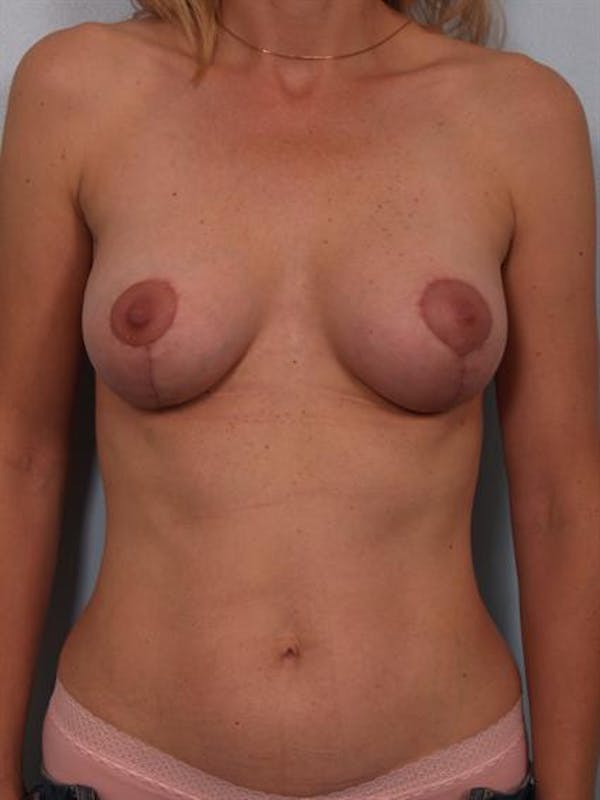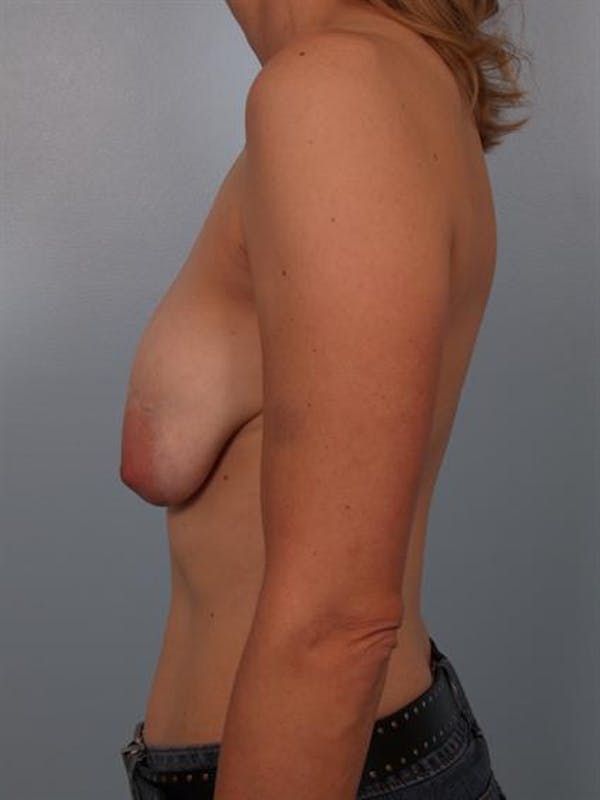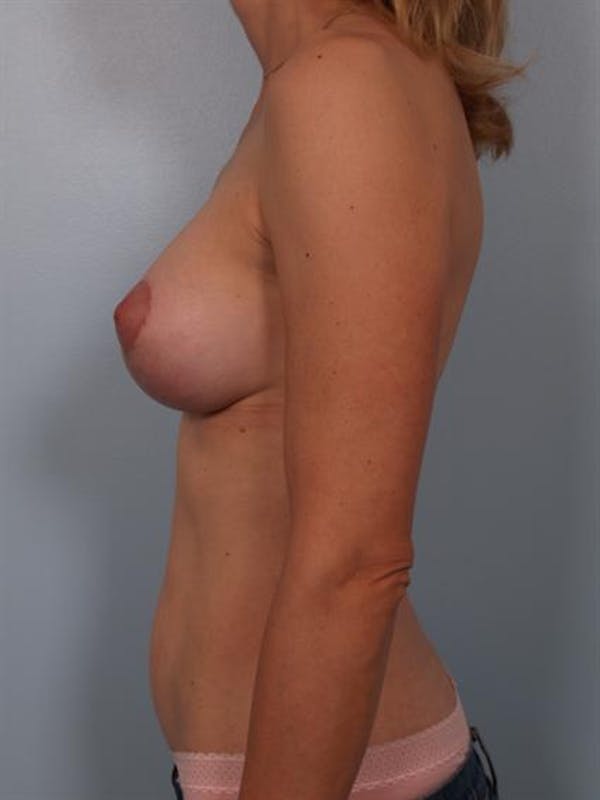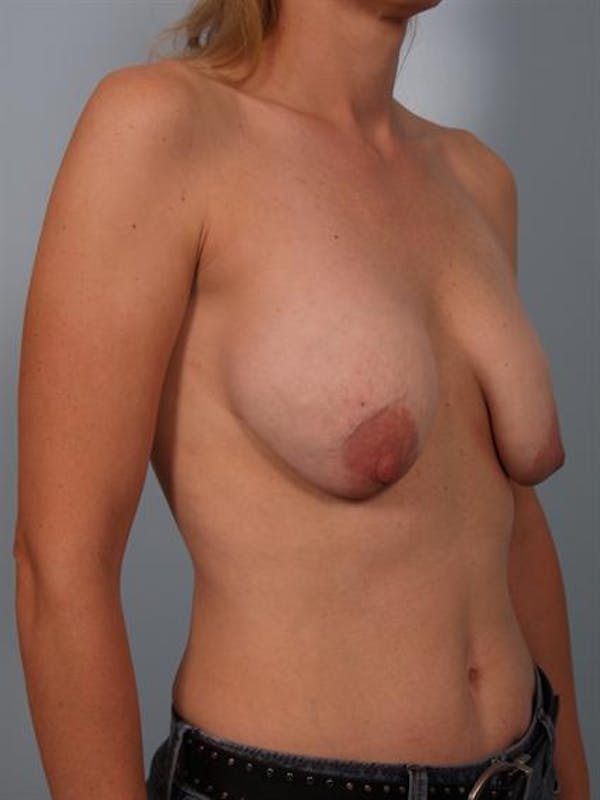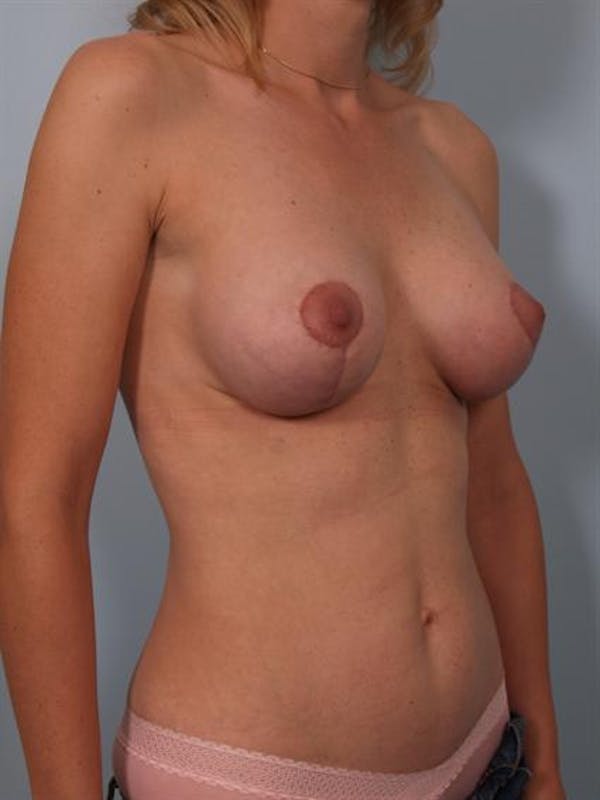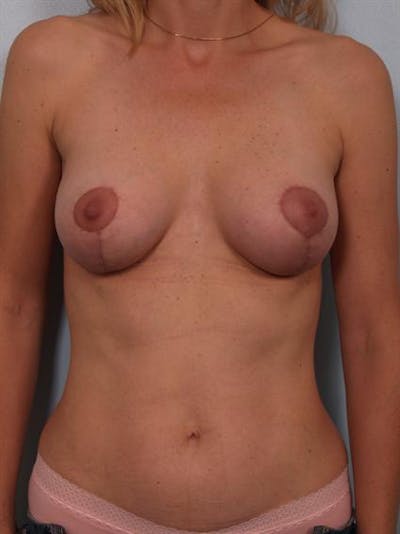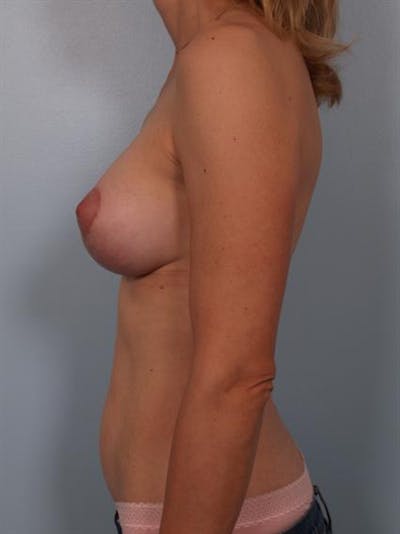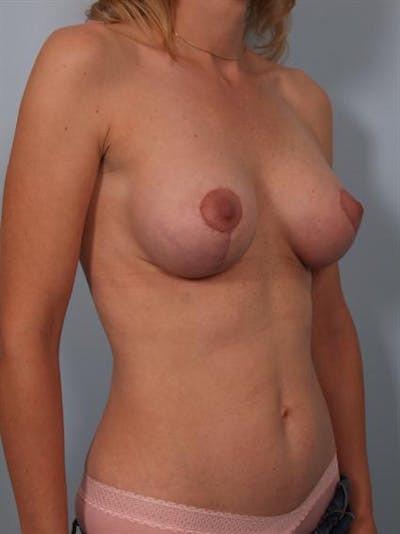 This patient is a 45 year old female who presented to my practice with complaints of breasts that were unnatural in appearance. The patient had undergone prior breast augmentation with saline implants by another surgeon and wished to have a revision of her breasts to give her a perkier, rounder, and more natural look. She also presented with a left breast implant deflation.
I felt that this patient would need a complex breast revision including changing the implants from saline to silicone implants, internal pocket reshaping to reposition the implants in a higher and more centralized position, and external skin tightening with a vertical scar pattern to tighten and reshape the breasts.
In surgery, I removed the patient's old implants which were textured saline (approximately 300cc on the right and minimal ccs on the left due to a deflation). I tightened the lower and lateral aspects of the breast pockets with internal stitching, and created more internal space in the upper breast pockets. I replaced her old implants with Mentor smooth, round, moderate plus cohesive silicone gel implants. The final implant sizes were 300cc on the right and 325cc on the left due to a mild asymmetry. After the implants were in position, I retightened the breast and shifted the nipples into a higher position (without detaching them) using a vertical scar lift.
After surgery, the patient healed nicely, and she was very happy with the significant improvement in the shape, size and positioning of her breasts.

Provider: Dr. Cohen